10 of the most beautiful villas to enjoy Valentine's Day
Written on : 15 September 2017
Where to spend February 14 for an unforgettable Valentine's Day?
February 14th is an important date for all couples. It is a privileged moment for two to enjoy spending time with each other. The choice is therefore difficult to find a perfect place to celebrate your love. You do not know what to do or where to go?

Villanovo have therefore found for you the 10 most beautiful villas to celebrate this magical event. Portugal, Italy, Spain and even Bali... you will find destinations that best meet your expectations and villas more beautiful than each other.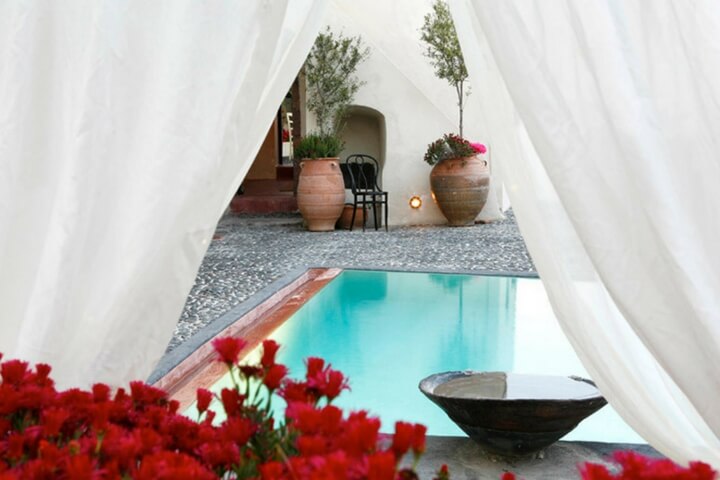 1. Villa Alona (Santorini - Greece)
The villa is located a few steps from the central square of the village, on the island of Santorini, where beautiful churches and picturesque Venetian bell towers can be admired. Greece is an ideal destination for lovers who want to meet up on Valentine's Day.

The villa is located in an old castle from the 19th century, tastefully renovated, and represents the authentic style of Greece. It also has its own private swimming pool.

>>> More information about Villa Alona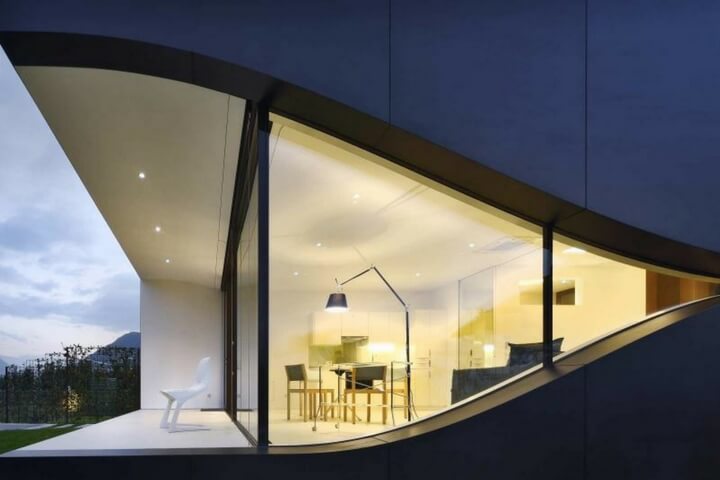 2. Villa Specchio (Dolomites - Italy)
If you want to spend your Valentine's day in the mountains, Villa Specchio is for you! This prestigious house will delight lovers of modern design with its clean lines and chic furniture. The house is separated into two blocks, each with a kitchen and a bedroom with a double bed.

So you can enjoy a stay at the foot of the mountains with your other half. If you are lucky, you will even see  snow... what could be more romantic?

>>> Discover the sublime Villa Specchio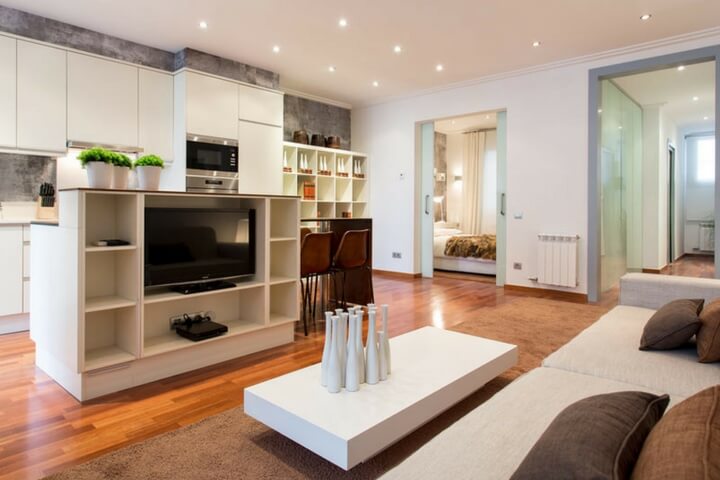 3. Paseo de Gracia 9 (Barcelona - Spain)
This elegant apartment has 2 bedrooms, so you can decide to enjoy the lovely city of Barcelona as a couple, with another couple of friends or as a family with your children.

Walk along the Ramblas, visit the beautiful museums and the charming houses of Gaudí, the destination is ideal and lends itself to romantic reunion.

With its American kitchen, you will have everything you need to prepare your romantic dinner in your little cocoon.

>>> More information on Paseo de Gracia 9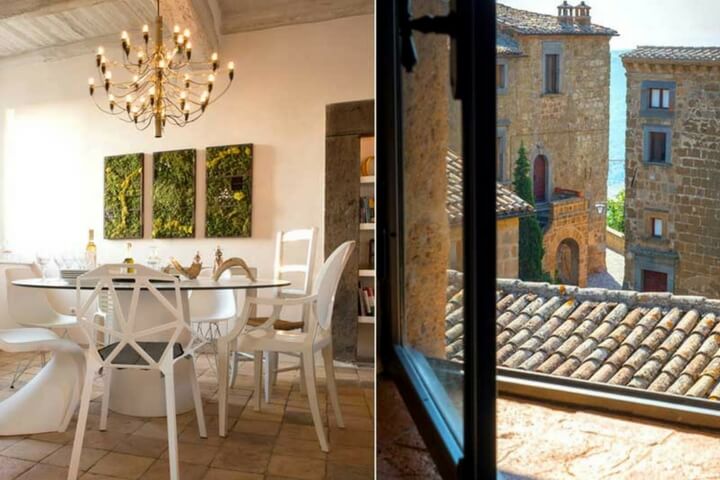 4. Villa Bagnoregio (Lazio - Italy)
A unique experience is guaranteed in this house filled with character! As a jewel that has been eroded by time to preserve its most beautiful soul, Civita will transport you to a place of wonder and poetry.

With its stone walls and its cavities, you will have the chance to live in a building typical of Italy. The best part remains its garden with view over the whole valley that stretches under your feet. There is even a relaxation area hidden in the cavity next to the house.

The wine cellar has excellent bottles that you can use during a romantic dinner.

>>> Discover Villa Bagnoregio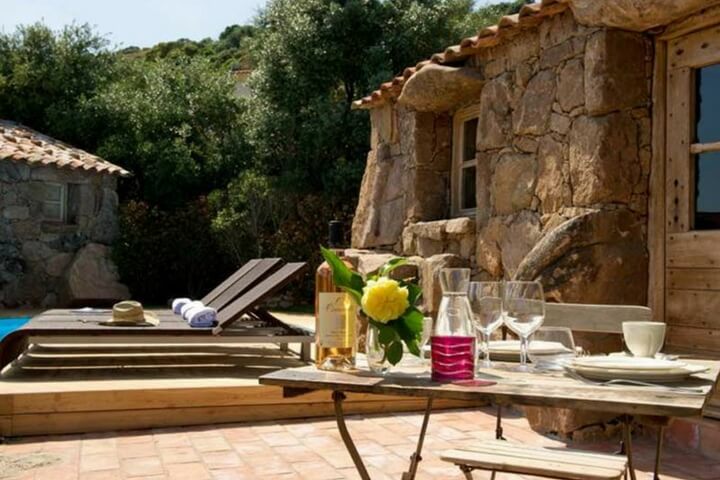 5. La Bergerie de Julie (Corsica - France)
This former sheepfold is full of the typical charm of the Corsican maquis. Ideal for a romantic retreat in Porto-Vecchio. Perfect if you do not want to be far from the main attractions, but still keeping a spirit of escapade and change of scenery in your journey.

>>> Admire the charming La Bergerie de Julie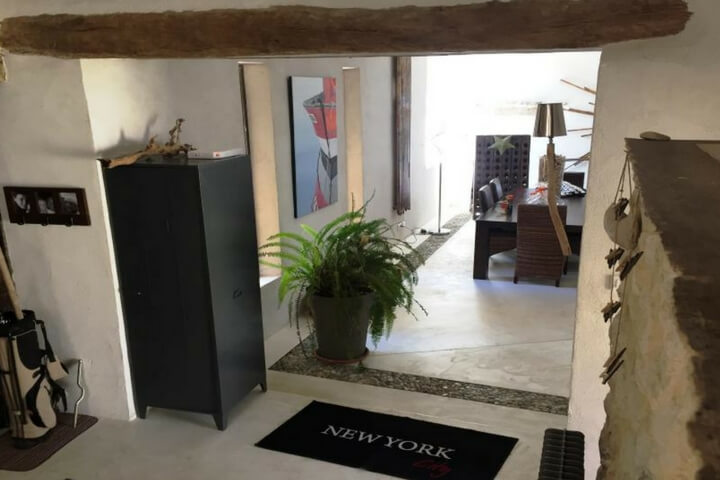 6. Bergerie de Savoillans (Provence - France)
At the foot of Mont Ventoux, this house of character is ideal for February 14th. A central fireplace will allow you to spend privileged moments with your other half by the fire for a romantic evening.

It will delight the adepts of nature, hiking, paragliding etc... and absolute calm since the sheepfold is at the exit of the village, surrounded by fields.

>>> Discover the sublime Bergerie de Savoillans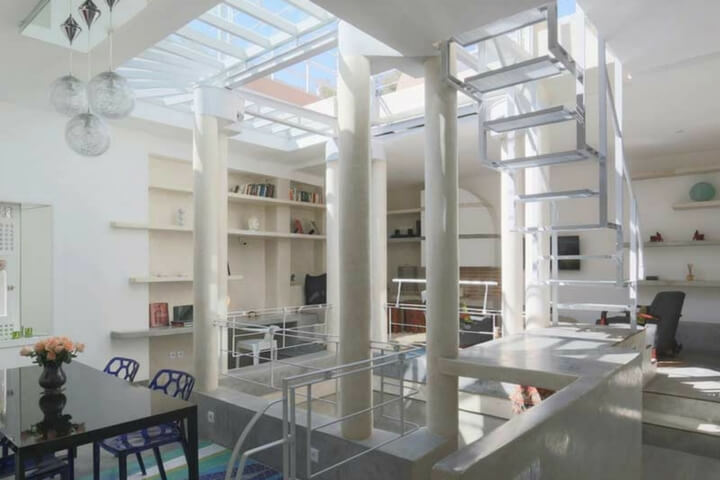 7. Dar 138 (Marrakech - Morocco)
This charming riad is the perfect destination if you want to have an unforgettable time as a couple under the sun. The climate of Marrakech is very pleasant during this period so Dar 138 seems to be a perfect retreat for lovers who want to have another honeymoon.

The Jacuzzi on the terrace is ideal for a romantic atmosphere at the end of the day or during the evening.

The best part: a cook can prepare all your meals, so you will not have to lift a finger while you spend some quality time together.

>>> More information on Dar 138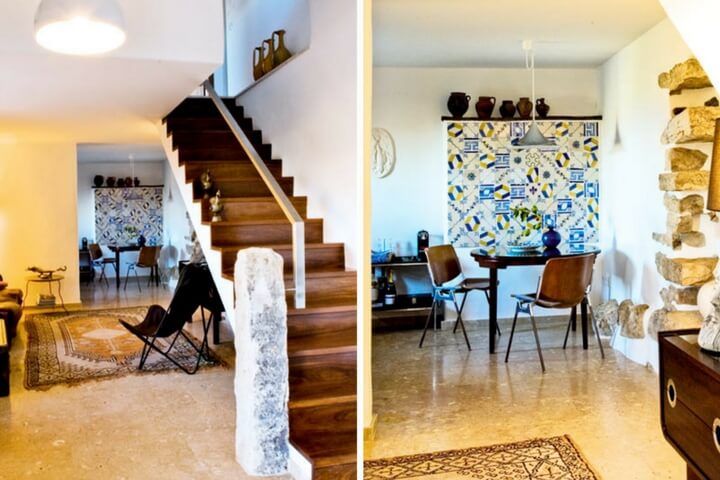 8. Villa Blueberry (Coimbra - Portugal)
With its welcoming private garden, you will feel like you are entering a bubble inside this luxury home. The villa is decorated with great taste and elegance, and the decoration blends perfectly with the limestone blocks covered with ocher and lime. An authentic stay is guaranteed, conducive to a Valentine's Day that will be memorable.

>>> Enjoy the beautiful Villa Blueberry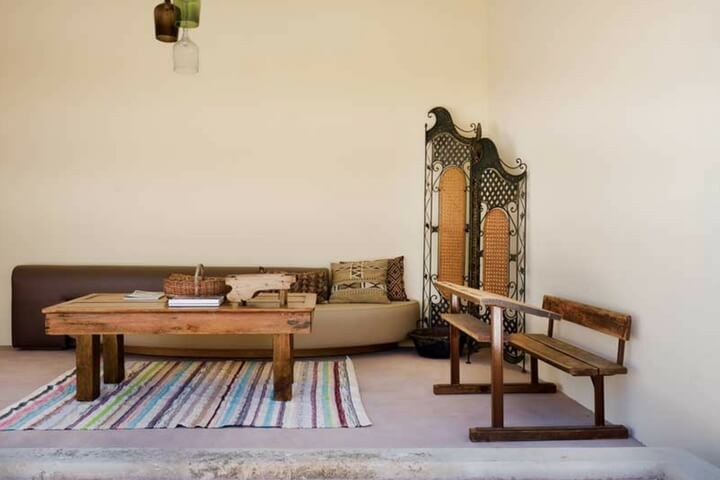 9. Ecole Féminine (Coimbra - Portugal)
In the middle of Portuguese nature, this stone house was abandoned for more than 70 years before it was discovered by its current owners who fell in love and decided to give it a new breath of life.
The decoration is unique, and the place ready for a lovers retreat.

>>> Discover the wonderful Ecole Feminine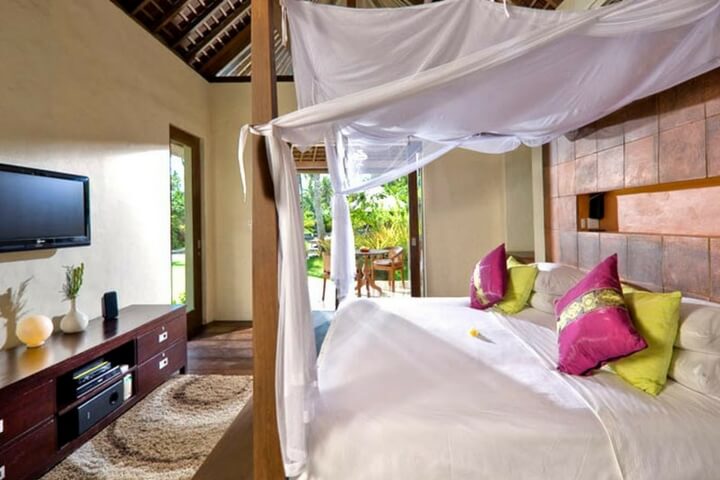 10. Villa Belong Dua (Seseh - Bali)
Built in the Balinese tradition, this house is perfect if you want to enjoy a trip to Bali as a couple or as a family with your children. In addition to being housed in an exotic setting, you will enjoy during your stay in a house with incredible comfort and luxury.

As soon as you step in the entrance of the villa, a warm and soothing atmosphere is immediately noticeable. Especially since the swimming pool will delight swimming enthusiasts. It is truly an exotic stopover perfect to mark St Valentine's Day.

>>> Discover the exotic Villa Belong Dua