7 Gorgeous Villas in Marrakech With Tennis Courts
Written on : 03 May 2019
By : Samantha Franco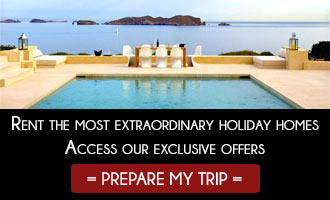 For the more active, sporty people out there we have a selection of villas with your own private tennis court. A villa with a tennis court can add an extra bit of competitive fun on any holiday when traveling with a big group. Enjoy a rally with a loved one, challenge a friend to a game, or teach the kids the perfect technique. Ideal for working up a sweat right before plunging into the pool or relaxing in the beautiful terrace while sipping on a cocktail. Here are 7 stunning villas in Marrakech with a private tennis court, perfect for keeping fit while on vacation.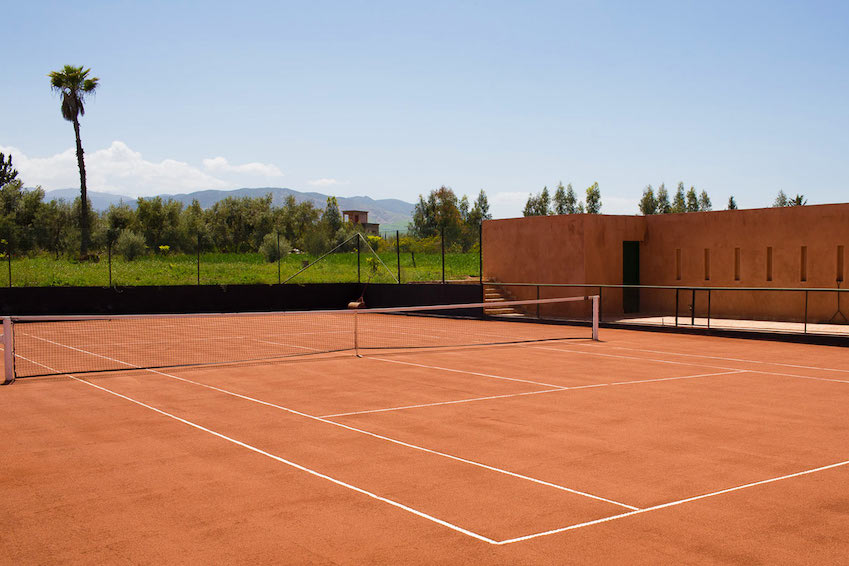 1- Aza
This stunning 16 acre estate is nestled within olive groves and walled gardens, it is incredibly private while still just 30km South of Marrakech. Aza has it all. Perfect for hosting large family events, destination weddings, and corporate retreats. It features nine bedrooms, nine bathrooms, a heated swimming pool, a clay tennis court with a club house and shower, a fully equipped hammam and spa, and a billiard room. Live like royalty for a few days as you get pampered by the impressive staff consisting of housekeepers, cooks, maids, and butlers. With its authentic Moroccan style, Aza will make for the perfect stay during your holidays!

Average rating by our clients: 9.7/10

"The staff was fantastic! Ismael and the girls in the kitchen, WOW! The architecture and layout of the property. Nothing but the best!" - Sandberg D.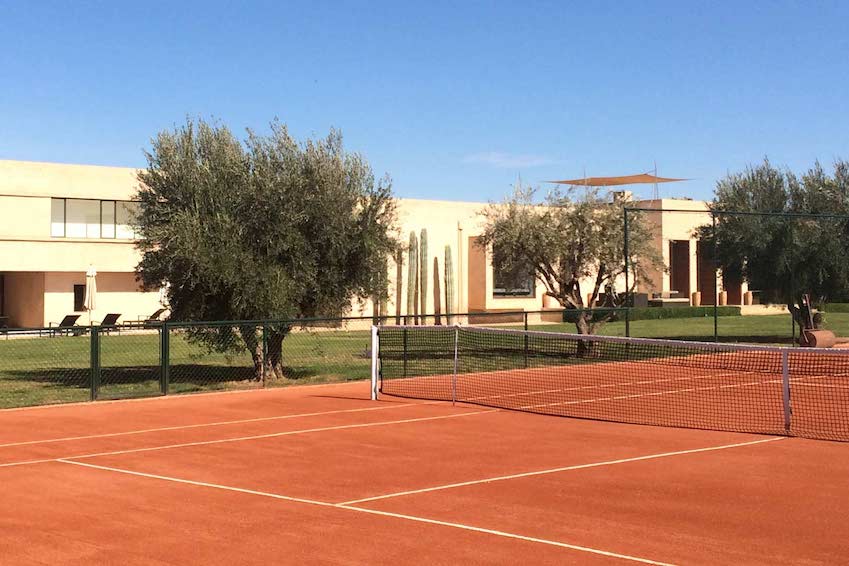 2- Villa Noor Palmeraie
Villa Noor Palmeraie is a beautiful contemporary villa located in the Palmeraie of Marrakech just 20 minutes away from the city centre. The red house design is a modern interpretation of ancient Moroccan architecture found in the surrounding villages. Inside, designer furniture, high-end electronics, and eclectic pieces of art from the Souks decorate Villa Noor Palmeraie's spacious interior. This is a home both the young and old will enjoy to the fullest, with a volleyball court, table football, billiard table, a tennis court, and a gorgeous swimming pool, there is an excess of entertainment for the whole family .

Average rating by our clients: 9.1/10

"Perfect villa in many respects, great size pool, lovely gardens, great staff" - Overy C.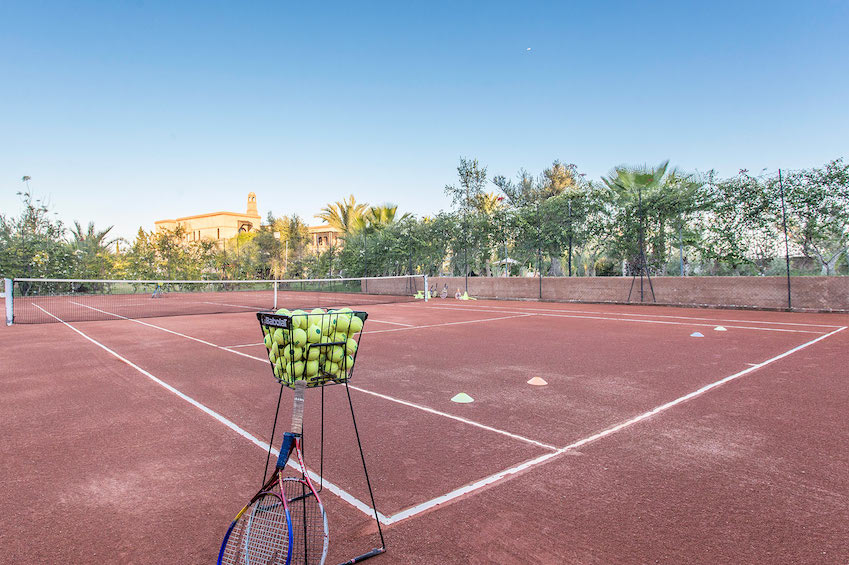 3- Dar Marja
Take a Moroccan holiday on a grand scale at the elegant Dar Marja, a spectacular oriental style villa in the Palmeraie of Marrakech. With five bedrooms, five bathrooms, a beautiful swimming pool, a massage room, and a clay tennis court with night light, Dar Maria is here to provide you with all the comforts and pleasures your could wish for. The villa's central terrace, which opens onto the pool and garden, makes group gatherings easy and enjoyable. Another very important detail is that the house staff includes a wonderful Moroccan chef, so you can have the most authentic Moroccan experience possible!

Average rating by our clients: 8.8/10

"The food was really excellent. Staff were very pleasant, eager to please and discretely available whenever needed. The house manager / butler was excellent too.

Villanovo was professional, accurate and responsive as always. Added bonus of having same Concierge (Mathilde) as past visit to Marrakech." - Tony D.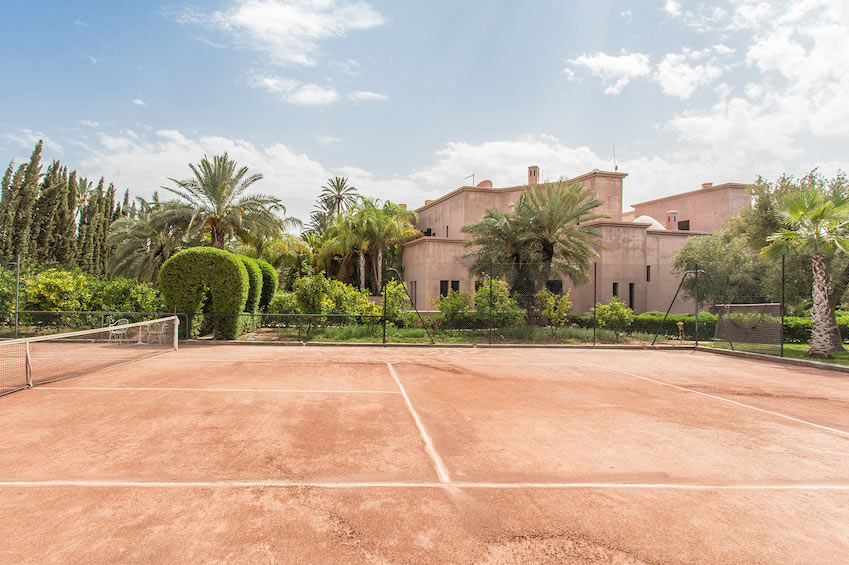 4- El Jenna
Just a few minutes outside downtown Marrakech, the luxurious villa El Jenna is a dream come true. The villa has 8 beautiful suites, 1 extra ensuite double bedroom and 1 ensuite bedroom. The villa offers a wealth of facilities: Tennis, private spa, cinema room, heated pool and skilled house staff that guarantees a comfortable stay along with exceptional cuisine. The spacious garden is perfect for a special event like a family reunion, retreat, or an unforgettable destination wedding.
5- Villa Deliceya Royal Palm
Villa Deliceya Royal Palm is located in the exclusive Royal Palm Domaine, a luxurious private enclave in Marrakech on an absolutely beautiful golf course facing the majestic Atlas Mountains. Villa Deliceya is one of the largest private houses offering 7 bedrooms on almost 1 hectare of gardens and the only property with a private tennis court. The home combines contemporary architectural principles and classical Moroccan features into a truly unique masterpiece. The villa's expansive terrace will be a popular spot with the whole family, perfect for cooling off on a sunny day as you take a swim in the sparkling pool or enjoy a delicious cocktail on one of the comfortable shaded beds.

Average rating by our clients: 9.0/10

"The villa is perfect: deco, garden, pool, service ... a true paradise" - Valerie B.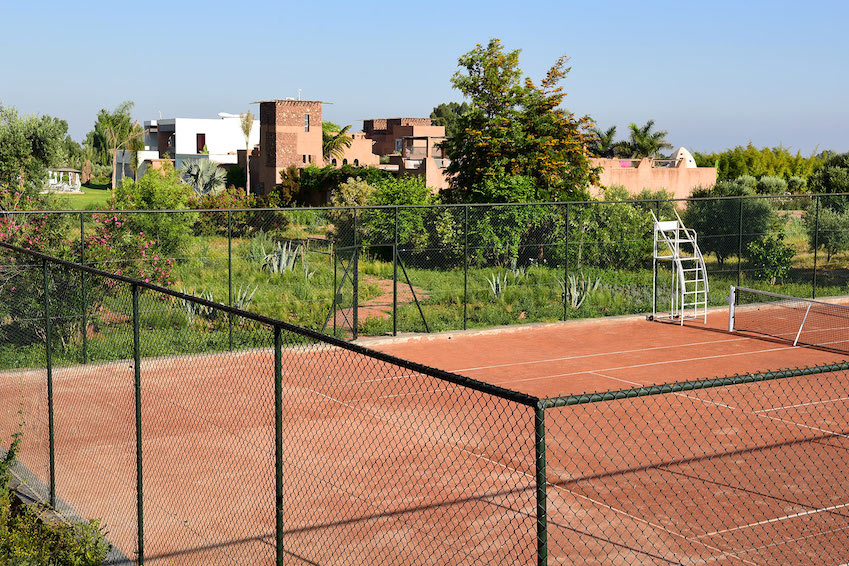 6- Domaine Dar Syada
This spectacular villa extends over 6 hectares, and is located only 3 kilometers from Sidi Abdellah Ghiat, facing the Atlas, and 25 minutes from Marrakech. Domaine Dar Syada is an oasis of contemporary design and luxurious amenities, a true architectural gem. This villa is perfect for a large group of people, consisting of a total of 19 bedrooms and a sleeping capacity of 38 people. Spend your time lounging in the sun by the pool, catching up on reading, listening to a favorite album on the sound system or challenge the group to games on the lawn or on the private tennis court. Inside, you'll find amenities from massage and exercise rooms to table football, TV, sound system and Wi-Fi.
7- Villa Voss
Relish the lush serenity of a private oasis in this exquisite Moroccan villa just 15 minutes away from the city center. This Marrakech vacation rental feels like a world of luxury with extensive amenities, gorgeous architecture and decor. Situated amidst expansive gardens, olive groves, and palms trees, the villa's alfresco living spaces set an enchanting stage for special events, or intimate gatherings with loved ones. The property features 6 air-conditioned double bedrooms and ensuite bathrooms. Young and old alike will enjoy Villa Voss to the fullest. The tennis court, large pool, billiard table, table football, and darts are just a few of the ways to keep entertained.