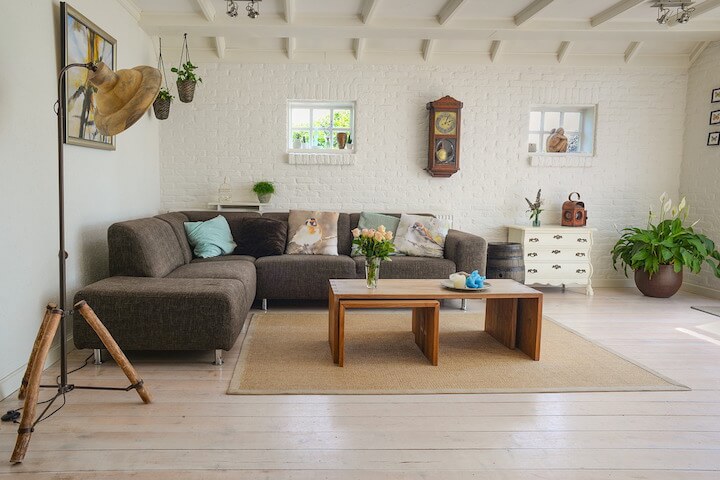 Everything to decorate your holiday home
Your holiday home, whether on the seaside, in the mountains or in the countryside, is a place where you have to breathe the fresh air. You can dress your home with decoration related to your environment or not, and use the most elegant materials.

>>> Discover our European destinations
 
Decorating the beach house
For your seaside home, small or large as a villa, opt for a simple and natural decoration. Your furniture can be composed of wicker chairs or even light wood furniture. To accompany your furniture, you can choose small or large carpets to your taste, as well as cushions and plaids reminding you that you are on vacation just steps from the beach. The fine carpets in sea-rush, very trendy, will go perfectly well in a relaxing room of your house. You can also opt for fine cotton rugs or pebble rugs.

For your plaids, prefer light plaids in linen or cotton for the cool summer evenings. Do not hesitate to choose a floral or graphic plaid with pastel colours to bring a great sweetness to your home. You can also prefer more vivid colours or even fluorescent, very fashionable also. The same is true for your cushions that can be dressed in a beautiful blue colour or pale beige in order to stay in a seaside spirit, or colours much more vivid like an electric blue or a fluorescent yellow.

>>> Rent a villa by the sea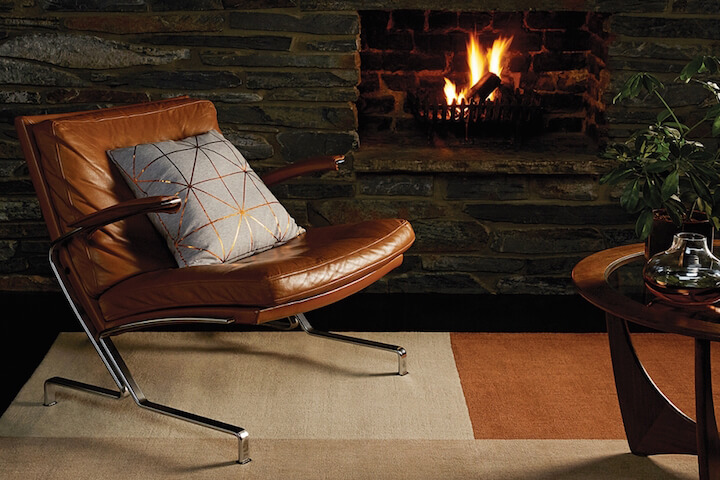 Decorating your country house
For your country house, opt for pretty wooden and steel furniture for a very trendy mix between the city and the countryside. If your floor is an old parquet, you can choose more steel furniture for a modern look worthy of a New York loft. For your carpets, plaids and cushions, preferably choose three colours per room maximum.

However, you can choose multiple tones per colour. The red goes through time in the country houses with its famous plaids, pillows or checkered curtains. You can mix them with a plain rug or with light patterns in pastel colours, more sober. Prefer a large plush carpet if you have space to make the atmosphere more comfortable and cozy. It is advisable not to overuse the patterns, think of unpacking: if you adopt the tiles on your tablecloth or curtains for example, choose accessories with solid colours for a pleasant and relaxing visual.

>>> Want a villa with indoor pool?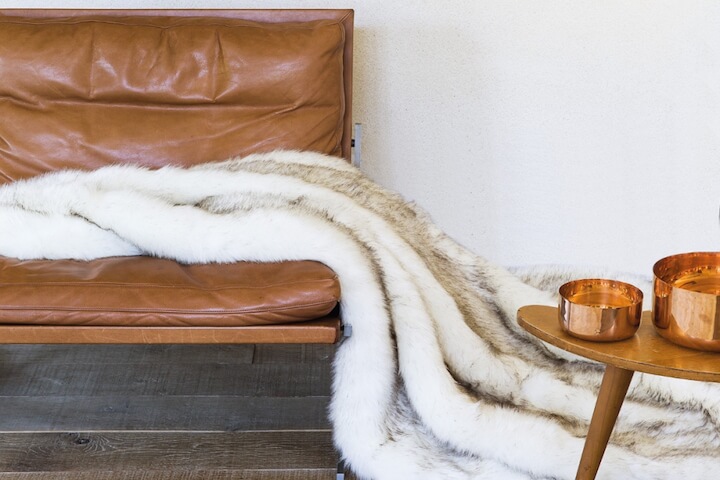 Decorating your mountain home
To decorate your mountain home, promote wooden furniture for a cottage or steel spirit for more modernity. You can then accompany it with a thick carpet in wool or faux fur to warm the atmosphere of your interior. Do not hesitate to place a small or large carpet with long strands under your coffee table. For your plaids, you can choose plaids in faux fur also or in the colours of red and burgundy.

If you want more of a contemporary style, darker colours will do just fine as anthracite grey or oil blue. The same is true for your cushion covers. You can opt for typical mountain colours like red or white, or you can choose darker colours, as long as your overall interior is harmonious. Faux fur cushions will also fit perfectly on a nice design sofa.

>>> 10 prestigious houses with modern design