An interview with Marc Nouss: the tips of a successful travel photographer
Written on : 20 September 2018
By : Jeanne Ulhaq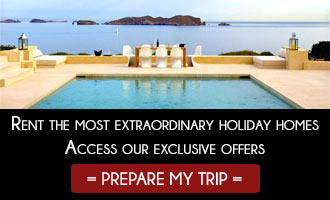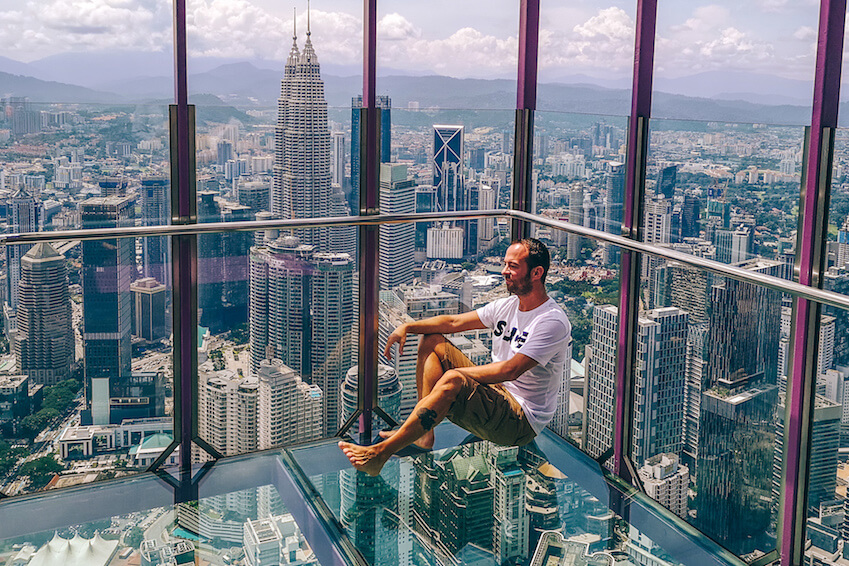 Marc Nouss is a French photographer who travels all over the world, but never without his Nikon. After getting known thanks to his Instagram, Marc now makes his thousands of followers go with him to both heavenly exotic places and to Paris, where he captures the most beautiful moments of the daily life in the capital.
>>> His website
>>> His instagram
About you
What studies or professional background led you to this job?
No particular study, I worked in catering for about 20 years, a job with special schedules, photography was a hobby. Having always loved travelling, I am happy I succeeded in combining these two pleasures and being able to live from it today.
A notable inspiration ?
I opened an Instagram account after having seen on Facebook the pictures of
Nathalie Geffroy
, a famous Parisian instagrammer. Her pictures of Paris made me want to make my own Instagram as well. Now, other instagrammers, who became my friends, inspire me daily.
What camera do you use?
I've always used Nikon, right now I'm using a D500 and 6 different camera lenses depending on the situation.
Bali - Indonesia 
In a few words
The photo to travel or the travel to take photos?
Both, one does not work without the other. Travelling for tourist offices or hotel chains allow me to explore the world and filling my memory cards, for both work and my personal pleasure. But I also plan more trips than before when I'm on holidays (I spent 4 months in Bali last summer), at 99% of the time I choose my destinations depending on their photogenic potential.
 
Your favourite thing when you travel ?
There are two things: meeting locals, because human relationships during travels are very interesting and rewarding. And the second, waking up very early, when I'm usually a late riser, to enjoy places without tourists to have a new perspective on the place. The last experience was the site of Petra in Jordan. Being in front of Al-Khazneh alone at 6:30 in the morning was incredible, all the myth of this place was just as I pictured it. I went back the same day at 2 in the afternoon, it was like Disneyland: street vendors, selfies, camel drivers… I think I would have been disappointed to see it like that for the first time.  
 
Going alone or with someone?
Both. Alone because photography is a work of patience. You sometimes have to stay long minutes/hours to get the perfect photo, and I understand it can be boring for someone who doesn't share the same passion (waking up at dawn can be tricky for late risers!). And with someone because these are magnificent memories you want to share with your partner or loved ones and not getting this chance for you only.
 
A favorite destination?
I am not sure! I would say Egypt for its incredible cultural wealth, just as Jordan. Java in Indonesia for the various landscapes. Greece for its breathtaking sunrise/sunset! Their common points? The great kindness of their inhabitants.

 
Bali - Indonesia
We saw that…
3 destinations that we really like are being enlightened on your website. First, Catalunya, where we have some of our offices. You've been invited there with 3 other instagramers: Where were you and what did you think about it?
It was my only second press-trip, so I was glad to be part of this adventure in the Terres de l'Ebre. I am divided regarding this experience. On one side, the region is magnificent and people were very nice to me. On the other side, they were less kind to my Spanish friend, from Grenada, answering in english when he would speak spanish. I think political tensions should not exist when an international group is visiting a place, especially when it is to promote their destination.
 
Second, French Alps, where you've been in the summer for the first time. So, the Alps, summer or winter?
Personally, although I am far from being a professional, I love skiing, so definitely winter! (and nothing's worth a nice raclette to warm yourself in the evening!)
 
At last, Indonesia. After having seen different part of the country, you had the chance to visit Bali and Lombok. What do you remember from this trip in unknown lands an with a very different culture from ours?
I came back from Bali less than a month ago, where I've been for the 4rth time, but this time I stayed 4 months. I love this place, but these unknown lands cannot be called this way anymore. It was the first time I went during the high season and the amount of occidental tourists (Australian, French, German, Brazilian, among others) makes it less boundary-breaking. Cities such as Seminyak or Canggu are now comparable to Ibiza during the high season, when most people go there to party. The north of the island is however less impacted by tourism, it is more local. If one looks for a boundary-breaking experience in Indonesia, I advise more the island of Java than Bali or Lombok.

 
Bali - Indonesia
Some memories
A meal you've discovered abroad that you remember?
The souvlaki and the moussaka in Greece ! Greek cuisine in general!
 
A trip that had an impact on you or a cultural choc you remember?
India. I was shocked of the poverty on the spot. It impacted me, really. And I was in Kerala in the richest part, I can't imagine what it looks like in the the north of the country.
 
The most beautiful place you've stayed at?
The Alila Villa Uluwatu in Bali, for its design.
The Liberty Hotel in Boston for its originality (former prison who became a 5 stars hotel but kept its original architecture).
The Bulgari Hotel de Bali for its extreme luxury!

The worst thing that happened to you during a trip / a story that you remember?
Sleeping on the floor in JFK airport in NYC while coming back from Boston to go to Paris! The flight for Boston in NYC has been delayed of 4 hours because of the snow in Boston. I thus missed my connection for Paris. I arrived in NYC in 1 in the morning, everything was closed, restaurants, bars, and hotels were full. The last solution was the airport, the photo bag around my arm used as a pillow and the foot on my suitcase to wake me up if someone tried to steal it. I finally had to buy a new ticket in the morning for a flight at midnight. That day was long!!
Italy
Your future projects
Your next destination? Why?
The Antilles in St Martin and St Barthélémy, to promote the destination after the natural catastrophe of last year.
 
Where do you see yourself in 10 years?
No idea, I am more like carpe diem.
 
A tip for people who want to have a similar career as yours?
Believe in your dreams, set precise goals and be social because although we're in the digital area, human relationships remain in the center of this activity. And above all, be creative, question yourself and accept critics because the market starts to be saturated as this job is a dream for a lot of people.

 
A big thanks to Marc for having taken the time to answer our questions right after he returned from Jordan. Travel with Marc by following him on Instagram!