A visit to the largest of the 9 islands bordering the village of Vourvourou, east of the magnificent Sithonia Peninsula. The incomparable Diaporos is available to you, in the heart of a calm and turquoise lagoon. The island reveals a wonderful nature and dream landscapes for a luxury holiday, far from the hustle and bustle of the big seaside resorts. Let's discover without further delay the many charms of this idyllic destination.
>>> Our superb villas on Diaporos
Take a boat and sail on turquoise waters
Several Halkidiki agencies offer cruises organised on the island of Diaporos but the must is to rent your own motor boat from an agency, for one or more days, in order to discover the island at your own pace.  The price for a day boat is only 50 euros. The smallest boat can accommodate 4 people. Of course, you will have a choice of more luxurious boats. Note that you do not need a boat license for up to 25 horses.

When you are on the Blue Lagoon, you will not be able to resist a swim in this gigantic natural and shallow pool. The shimmering colours are a delight for the eyes. The absence of waves means that your trip on the turquoise waters will be a peaceful one. Choose the beach of your choice and land on the white sand to rest on the edge of this soft watercolour.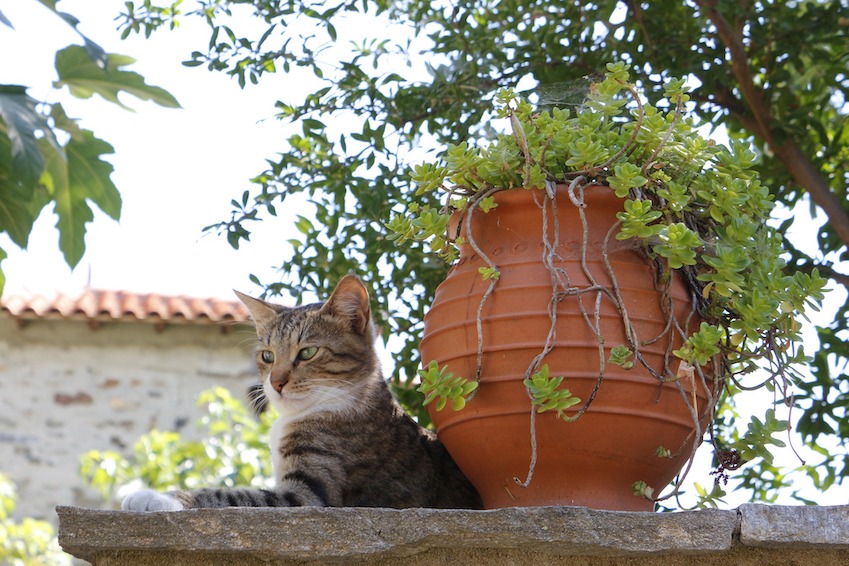 A majestic island to stay on
Over 3 km long and 1.5 km wide, discover an island without hills, without mountains, very quiet. A very rugged coastline with many wild coves and sublime beaches. The most beautiful is located in the east of the island: Myrsini, also known as "White Beach" or "Hawaii" because of its white sand and saturated blue water. Also take a trip north of Diaporos in Kryftos Bay, a small hidden gem that used to be a refuge for pirates.
>>> Villa Tokava, in Kryftos
The island is not inhabited by permanent residents and there are no shops or restaurants. However, some private villas are available for rent for the holidays. Scattered around the island, each of them will give you the impression that the island belongs only to you. You'll be a kind of luxury Robinson Crusoe. While it is true that during the day you may meet many people on some beaches, at night there is absolutely no one there. You can find yourself with family or friends in complete privacy in a tranquility that is increasingly rare to find in similar places. Paved roads and multiple paths will allow you to enjoy your superb walks wherever you want, between the large pine forests. You will probably come across the ruins of the probyzantine church Ag. Andreas.
>>> Villa Ti Amo, with sports hall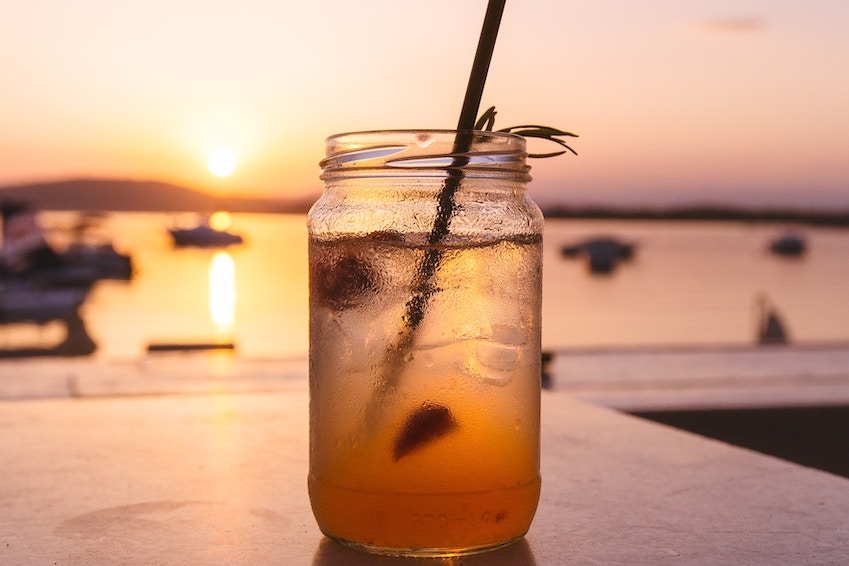 A short excursion to the village of Vourvourou
If you lack human presence from time to time, Vourvourou is never far away. Its natural beauty, green and blue, continues to intoxicate its 140 inhabitants. Vourvourou is nestled on the impressive mountain of Itamos and offers a superb view of the island of Diaporos. If you walk to the top of the mountain, expect a superb view of the whole region of Chalkidiki and a large part of the Aegean Sea. 
This small fishing village allows you to buy fresh seafood after a short walk. Some families in Vourvourou take over their parents' companies specialising in olive oil production, vine growing, the Tsipouro distillery (Tsiporo: grape or marc distillation) or beekeeping. 
Visit the Monument to the Airman and the pretty churches such as the Panagia Chapel, Sainte-Marie de Vourvourou. On September 8, a celebration is held in honour of the Prophet Elijah and Saint Theona. 
Once again, very beautiful beaches are close to Vourvourou: Karydi, Fava Beach, Talgo Beach, Bahia Beach or Zografou Beach. 
>>> Villa Lola, southwest of Diaporos
Have a nice holiday in Diaporos!