Interview of a committed travel photographer : Meet Mary Quincy
Written on : 17 September 2018
By : Jeanne Ulhaq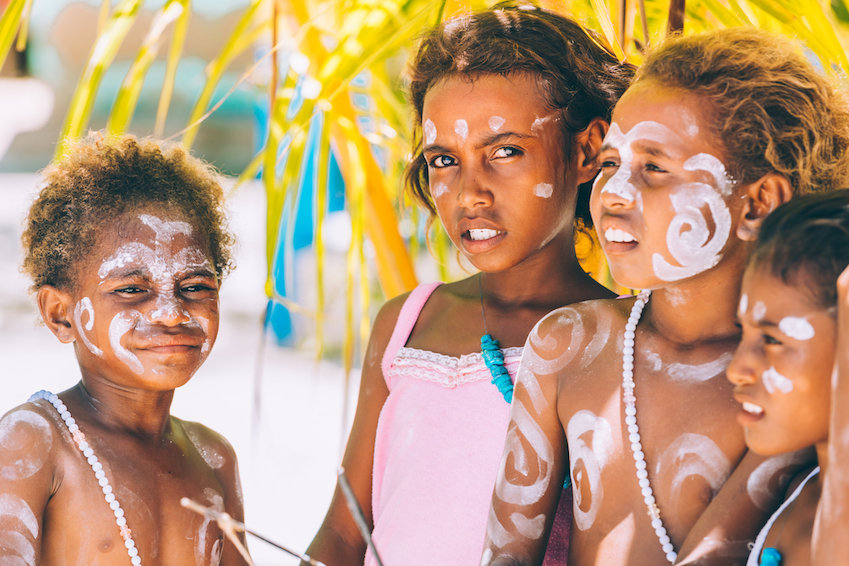 Mary Quincy is a young French photographer who travels and captures these precious moments that she shares on her blog and social media. Curious to find out more about Mary and her work, we asked her a few questions.
>>> Her Instagram
>>> Her website
About you
What studies or professional background led you to this job?
My studies have nothing to do with photography. I learned by myself. I started with a small camera. My style constantly evolves and I keep on learning. But, as loads of people say, the camera does not make the photographer. :)
 
A notable inspiration ?
As a member of the Instagram community, I am always inspired by my photographer friends and the ones I discover everyday.  I like all styles. Portrays, natures, cities…. And I get inspired a lot by some instagrammers.
 
What camera do you use?
I'm using a Canon 6D for now but I think I'll change for the 5D IV soon!
In a few words
The photo to travel or the travel to take photos?
The two are related to me. I am a travel photographer so this applies in both cases for me. But, even in holidays, it is true I tend to choose destinations where I know I could take pictures… Never without my camera. Even on a beach where I'm supposed to rest!
 
Your favourite thing when you travel ?
People. During my road trips to USA, I stayed each night at new place. Thanks to airbnb, I met a lot of people who I stayed in contact with. People that do not necessarily think like me, but it is so interesting to listen, to talk with new people everyday. This makes think a lot and evolve. And the people that I meet in each country all teach me something. Travelling is the best school of life.
 
Going alone or with someone?
Both. I very often need to travel alone for a moment, which is the reason why I often find myself going 2 or 3 weeks in solo road trips in the USA. Alone on the road, there's nothing better. But I also love to travel with people. Especially with old friends or friends who like taking pictures as well.  
A favorite destination?
Let's say I have never been in a place I did not like. But, unlike what people think, New Orleans will always be my favourite place. People, music, food, history… Everything made me feel comfortable. And my favourite country is Italy. Without a doubt. The most beautiful landscapes, the most beautiful cities...  
Natural places or dynamic cities?
Both, although I have a preference for cities. Not necessarily dynamic because I love cute villages as well!
Italy
We saw that…
You've been in two destinations we really love. First, Portugal: where were you and why did you decide to go?
I took a wonderful cruise for work on the Douro with Viking Cruises. I crossed the country on this river. Wonderful landscapes, a rich culture… Lisboa is a city to discover. Porto too. But you have to get lost in the country. The vineyards are great. In sum, an incredible country!  
 
Second, Indonesia. We noticed that on this particular destination, the locals were just as present as the landscapes on your photo. Where were you?
I worked with the Indonesian Ministry of Tourism and explored thanks to them the country during 2/3 weeks. An unforgettable experience. It is true I've done a lot of portrays during this stay, because people were all smiling, welcoming and curious to know what I was doing in the street with a camera. I started the trip in Jakarta but I wanted to go to the hidden lanes more than tourist spots. Just as any place we've been to. Then I went to to Yogyakarta. Magnificent landscapes with so much history. Raja Ampat was a revelation. Probably the most magic and restful in the world.  
At last, we saw you were an active member of @thecirclengo. Can you tell more about the NGO and your involvement?
Founded by Annie Lennox,
The Circle
is an organization that aims to support women everywhere in the world in order to empower them and fight inequalities they suffer from. Members of this organization share their skills and experiences in order to work on different projects that aim to make women rights progress everywhere in the world. During my trips, I met loads of women who did not have the opportunity to open themselves to others, to feel the same freedom that I am lucky to have. Why me and not them? This injustice pushed me to get involved in this association and act the better I can in order to help a maximum of women who deserve so much the power of being free to do, say or think what they want.
Some memories
A meal you've discovered abroad that you remember?
The local food of New Orleans. I just had a road trip of 3 weeks in the Tennessee and Mississippi, on the road of the blues. But, as I don't eat meat, it was pretty hard to find vegetarian meals on the way… Once in New Orleans, it was a revelation. The Cajun food? The best I had in my life.
 
A trip that had an impact on you or a cultural choc you remember?
Birmania with Belmond was a cultural choc for me. I only stayed a few days but I will always remember.
 
The most beautiful place you've stayed at?
I am lucky to say there was a lot… But one place comes to my mind: Aenaon Villas in Santorini. One of the calmest and magnificent places.
 
The worst thing that happened to you during a trip / a story that you remember?
I've been pretty lucky, in general. But I do remember I've stayed in a place in Edinburgh, where the ceiling had collapsed on my bed because of the rain, that the room and my stuff were soaked and that I had no other choice than sleeping dressed on the wet ground… But I think some people have been through worse!  
Santorini - Greece
Your future projects
Your next destination? Why?
I travel a lot for work but the next destination where I will have time to enjoy will be Scotland! I am going to go around the country with the train with Belmond and then I'll go for a road trip with a friend. Scotland has always been part of my top 3 destinations. I've been to Edinburg quite a lot but never around. It's time!
 
Where do you see yourself in 10 years?
I don't know. I am more like living one day at a time, so honestly, no idea. But one thing is for sure, I won't stop photos nor travels!

In what type of destinations would you like to go with your children, if you wish to have some?
I would like my kids to have the same chance to travel far as I had when I was younger, and that they feel comfortable anywhere. No precise ideas of where exactly but we'll probably start with the most beautiful cities in Europe!
 
A tip for people who want to have a similar career as yours?
Photography must be a passion in itself, not just travelling. You have to find your style, what you like, and not scatter. You have to keep some kind of unity in your photographic style to be able to be distinguished. To do what you love and be very sociable. For me, these are the keys to make it work in this carreer.


A huge thanks to Mary who made herself available and enthusiast regarding this interview, and who allowed us to use her travel pictures to illustrate our article. Do not hesitate to follow her on Instagram!