Our villas: Inspiration to decorate in the Moroccan style [Interview with Naima Abidin]
Written on : 26 February 2018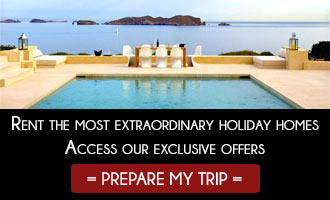 How to decorate your home following the Moroccan style?
The Moroccan style gives off luxury, colour and energy. But where do you start to turn a corner into a stage of the Arabian Nights? Villanovo have interviewed Naima Abidin, a Moroccan interior designer. They tell us what basic elements we will need to achieve to ensure our spaces look perfect. A Moroccan living room, a bedroom, a terrace... all the Moroccan charm in your home! Next, our interviewee answers your questions:
The Arab world is full of colour, and this leads to decoration. Which colours are the most used in the typical Moroccan decoration?
In Moroccan decoration the most used colours are those of earth, ocher siena, terracotta, reddish yellow, blue, amber and peach. Each region provides a different colour according to its type of land. Visually, these provide a feeling of warmth and rest.

>>> Discover all our villas in Marrakech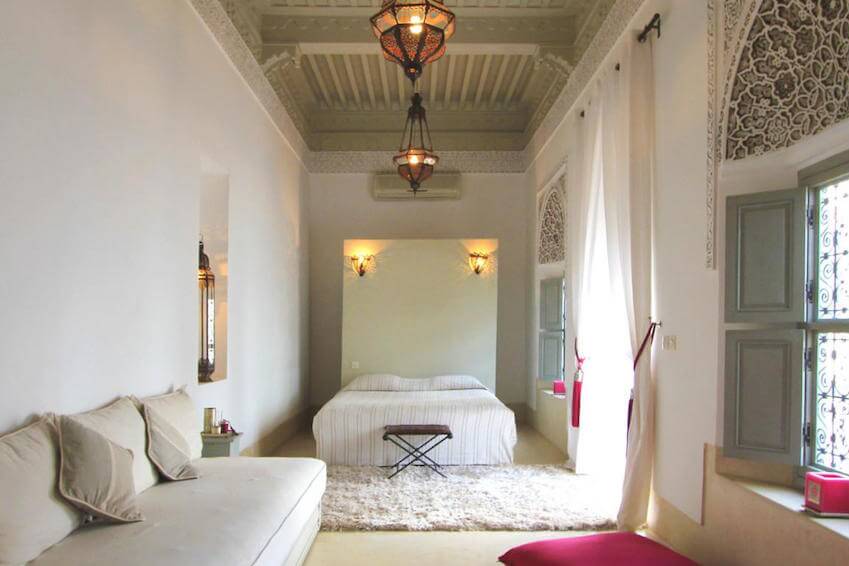 Lighting is also essential to achieve a Moroccan atmosphere. How can we illuminate a space?
We illuminated the spaces with Arabic copper ceramic lamps, wrought iron lanterns with coloured glass, carved wooden lamps, etc. Light is life and for us it is very important, and so we let it in our homes.

>>> Discover all our villas in Assilah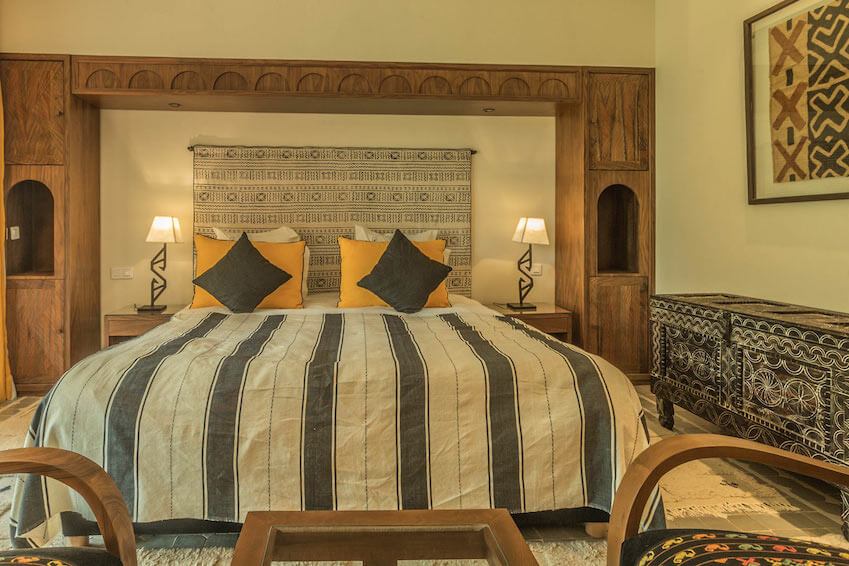 What characteristics do Moroccan furniture usually have? What materials are they?
For this type of furniture is characterised by the "darbuz", hand-carved wood that is used in tables, sofas, wardrobes, beds, etc. They are usually made with beech and mahogany, although tin and copper are also widely used in furniture decoration.

>>> Discover all our villas in Oualidia
What role does geometry play in decoration?
Geometry plays an essential role in Moroccan decoration, since the traditional craftsman continues to use the primitive Mozarabic design in which different polygons predominate, creating a kind of geometric puzzle of various colours that are subsequently used in murals, horizontal walls, carvings of furniture, doors, windows. An example of this is the famous star of eight and twelve geometric lines.

>>> Discover all our villas in the High Atlas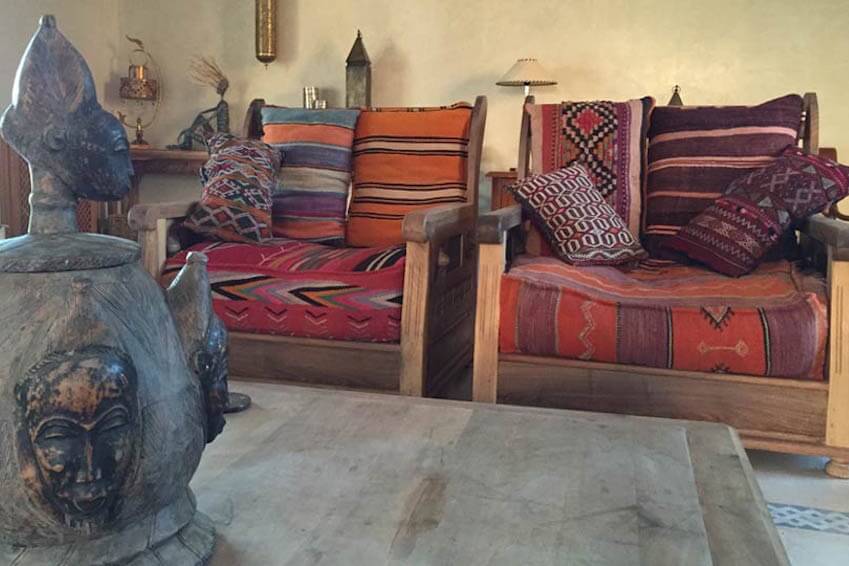 Are the famous cushions an essential element? And, if so, how should they be?
Yes, the cushions are an essential element because they are used a lot in the typical Arabic lounges. We use them to support us, sit down, place them on the floor or pose on the rugs. Its shape can be square, rectangular or round. And, as for its dimensions, there are infinite possibilities, just like the colours.

>>> Discover all our villas in Taroudant
Without a carpet, is there no Moroccan decoration?
Absolutely. A Berber carpet is the key piece of Moroccan decoration. It is widely used in the main room giving colour and creating atmosphere. We also use it to sit, with cushions or on a stool. In short, you will not find a Moroccan house without its respective carpet!

>>> Discover all our villas in Essaouira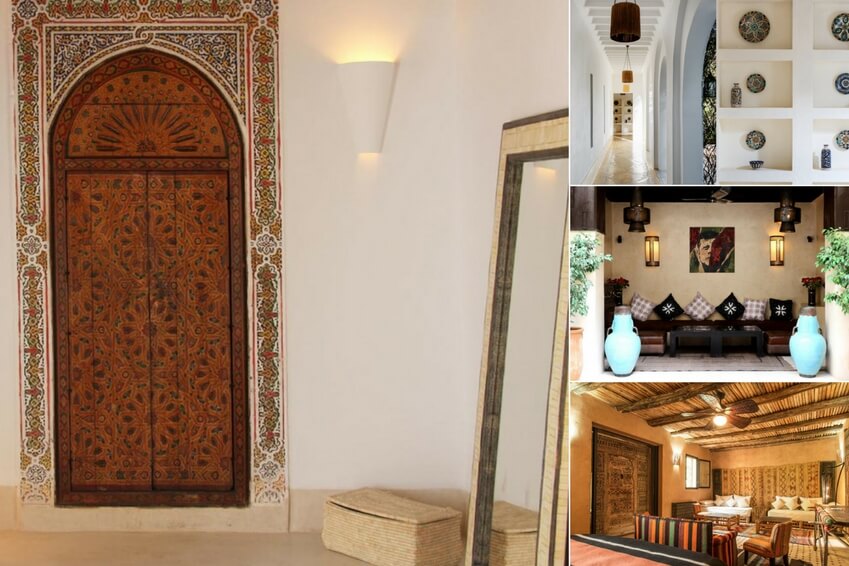 Tell us a little about the decorative elements. Which are the most used?
In a Moroccan room there should be one or two carved mirrors, large and hanging on the wall. The ceramic lamps, the oriental paintings and the cushions should not be missing in a typical corner of this earth! These elements manage to give that special touch to any space. Therefore, if you want to have a Moroccan corner in your home, it is important that you have mirrors, lamps and paintings. In an easy and fast way you will have what you are looking for!

>>> Discover all our villas in Tangier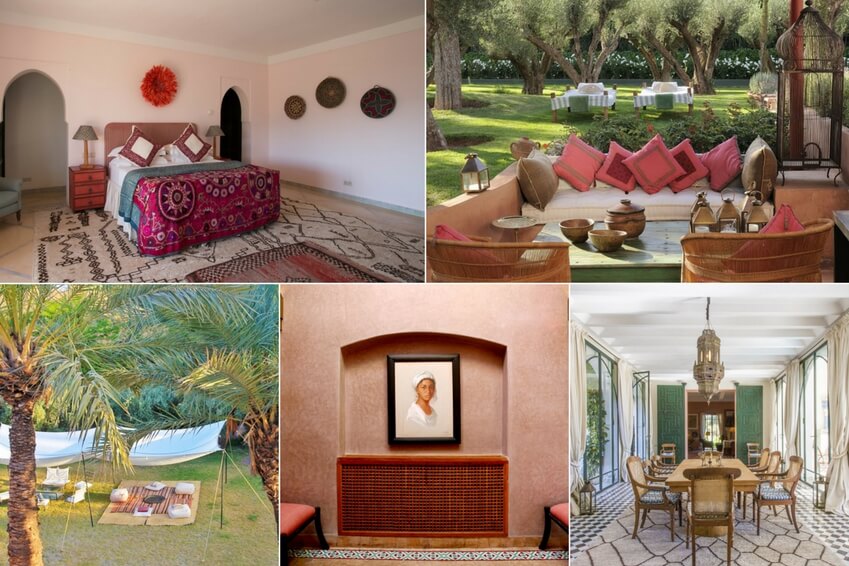 If I had an empty space and I had to decorate it following the Moroccan style, what 3 elements would be absolutely indispensable?
The elements you would need, without a doubt, would be a large Berber carpet, a wooden "cot" carved with mattress and cushions and a good ceramic lamp. Oh, and although I have already named the 3 main elements, I would like to add something else: to give spaces magic. It is necessary to let go by the instinct, to lose the fear to mix bright colours and to achieve with little to recreate that charm that so much characterises my land.

>>> Discover all our Morocco guides