Let's go to the southernmost point of Europe, where the wind is strong and the sea is tormented: the magnificent Cap Saint Vincent, whose lighthouse can be seen more than 100 kilometres away. We suggest you venture into this charming little corner of the Algarve, dotted with Neolithic menhirs as far as the pretty little town of Sagres, the last port before the unknown in the Old World.

>>> Rent a luxury villa in Algarve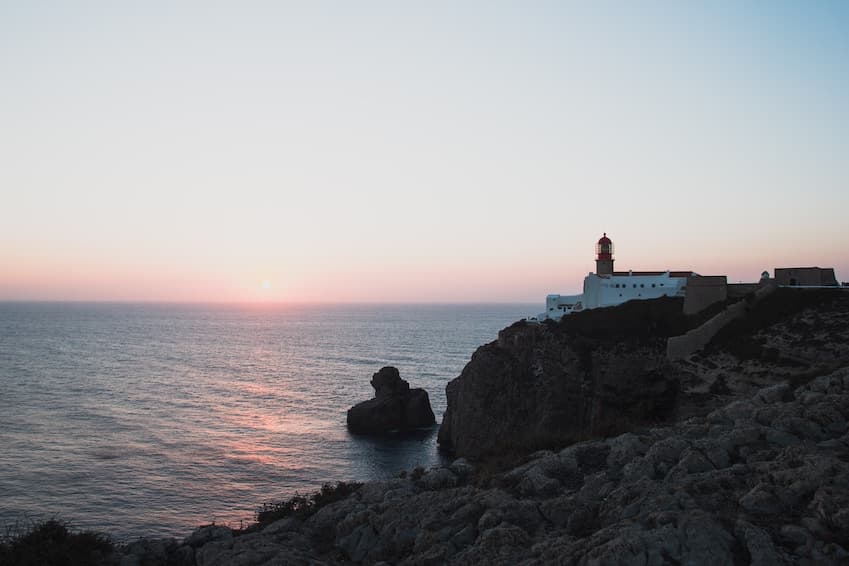 Cap St. Vincent, this is the end...
Welcome to "Cabo São Vicente", the most southwestern point in Europe. After that, you will find America! Until the 13th century, Cap St. Vincent was considered as the end of the world. This mythical place takes its name from Saint Vincent (patron saint of winegrowers), whose remains were brought from Zaragoza in 779.

It is also the site of several major naval battles, including the one between Spain and Great Britain on February 14, 1797. 15 English warships overtook the 24 Spanish ships. It is important to note that in the face of the poor quality of Admiral Don José de Córdoba's crews, Admiral Sir John Jervis could count on disciplined sailors and highly competent commanders, including the intrepid Nelson and Collingwood, future heroes of Trafalgar. On his return to Great Britain, Jervis will be made "Viscount of Saint Vincent".

During your visit to Cap Saint-Vincent, you will be able to observe the red lighthouse of São Vicente and the former white monastery. Both overlook an intensely blue ocean that extends to infinity. In addition to the spectacle of the rough water crashing into the steep cliffs (75 metres high), the sunset over the sea is absolutely fabulous. Bring a jacket because the wind is very strong around here! 

If you are an experienced hiker, you may end up here because this is where the E4 European long-distance hiking trail (10,450 km) ends, the other end being located in Larnaca, Cyprus. 

>>> Natural Spaces in Algarve
The marine life of Cap Saint-Vincent
Good news for your lungs, they'll have the chance to get a little fresh air! Good news for your eyes too because if you love both nature and the sea, Cap St. Vincent is a place for you. 

You will see many seabirds such as the Northern Gannet, the Greater Shearwater, the Ashen Shearwater or the English Shearwater. Labbes also fly above the waves with the smallest seabird in Europe: the storm petrel. 

Concerning the marine mammals, the bottlenose dolphin inhabits the area, as well as the common long-billed dolphin, the Risso's dolphin and the blue and white dolphin. There are also orcas and porpoises, humpback whales, sperm whales, minke whales and sea turtles. Don't be afraid of their neighbours: hammerhead and basking sharks... 

For the luckiest of you, a boat trip will probably allow you to meet some of these marine creatures in their natural habitat. 

>>> Watersports in Algarve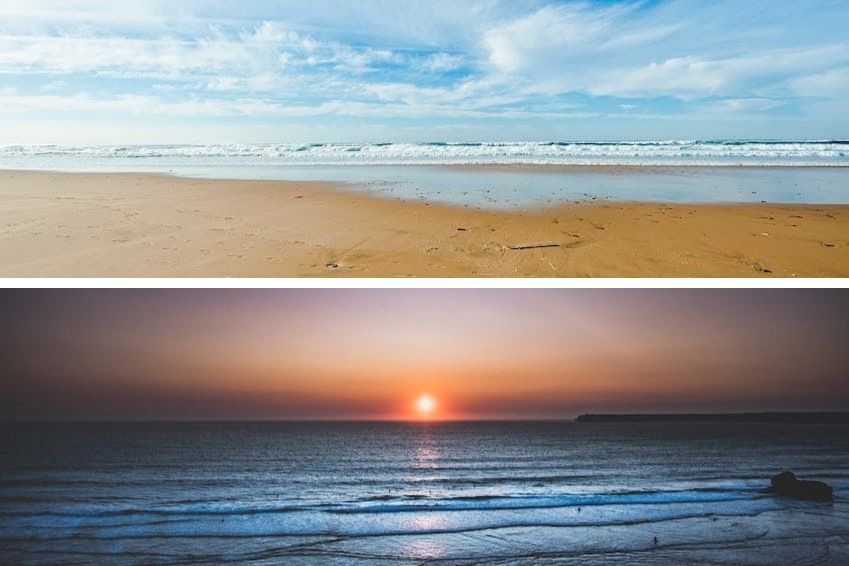 Go to Sagres, east of the cape
Let's go back to the wind shelter, a few kilometers from Cap St. Vincent. 

Relax in the fishing port or walk through the dilapidated streets of the small city centre, in a unique atmosphere, amidst the small traditional Portuguese cafés and restaurants. 

Above all, go to Fortaleza, the big tourist attraction of Sagres! It is a fort with only one wall because the other three sides are protected by cliffs. Within this large structure, you can visit a chapel, a compass rose and some interesting views of the surrounding landscapes. 

From the port, you can follow a 1 kilometre road and land on Praia da Mareta, a beach very popular with surfers. With nearly 800 metres of golden sand and rocky headlands, you can sunbathe in complete serenity and watch the athletes exercise, unless you yourself have come to take the waves! If so, you will not be disappointed, even if you arrive in winter when conditions remain very favourable. The beach is ideal if you like kayaking or diving to the submerged caves of the creek. 
The atmosphere is very good and you can enjoy quiet baths (especially towards the east of the beach).

Other beaches are to be discovered in the area, including Praia do Beliche, a large beach of clear water, very quiet, which can be reached by going down wide steps. A small and friendly bar offers you small refreshments and a nice postcard view of the creek. 

>>>  The most beautiful beaches in Algarve