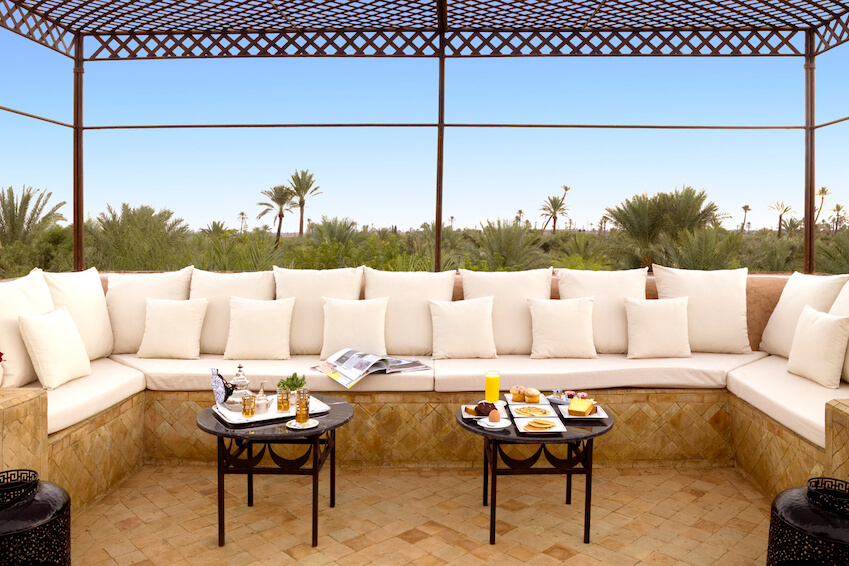 A stay in Marrakech rich in activities
Marrakech remains one of the most popular destinations in Morocco and has many activities likely to interest holidaymakers. Here are some activities that may give you ideas for your stay in the kingdom.

>>> See the best activities in Marrakech
Visit the Beldi Glass
While we were afraid to witness the disappearance of the Beldi Glass at the closing in 2013 of its last historic workshop in Casablanca, the iconic Moroccan tea glass has fortunately still a good day ahead.

Indeed, since 2014, a new factory based in Marrakech allows this mythical object to perpetuate its production for the delight of tea lovers and tourists fond of souvenirs. Remember that this model of glass, handmade and mouth blown from recycled material, has a bulge that promotes a good grip, but also has a particularly decorative aesthetic.
Golf at Royal Palm
Another activity to report in the red city: the magnificent golf course of Domaine Royal Palm. Stretching over the Ghord wadi, about 12km from the ramparts of the Medina, this beautiful 18-hole course harmoniously combines the very upscale ecology.

Its unique setting dominated by the peaks of the Atlas is enhanced by a majestic flora of bougainvillea, hibiscus, olive trees and oleander. Thus, with its architecture signed Cabell B. Robinson, the Royal Palm Golf Club is a field that offers a high quality of turf, a practice equipped with advanced equipment and spectacular landscapes.

>>> Marrakech, the golf paradise?
Lunch in the desert at Scarabeo
In terms of landscapes and unusual places, Scarabeo Stone Camp, located about forty kilometres from Marrakech, in the desert of Agafay, also offers a sensational setting, especially for adventurers who would not be against an exotic lunch.

Offering a 360° panorama of the Atlas, the site welcomes visitors with ease, in friendly and comfortable tents, allowing the magic of a change of scenery to operate on its own. Cooks on site will serve delicious dishes typical of Moroccan cuisine to their guests who will feel in perfect harmony with the environment.

>>> Our villas and riads of charm in Marrakech