A dreamy Christmas holiday in paradisiacal Mauritius
Written on : 24 October 2019
By : Emma Di Gesaro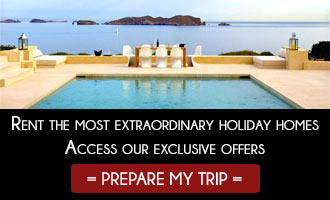 This year, make the most of your christmas holidays and fly to a sunny destination with your family or your long-time friends. Add to your traditional evening some small ingredients like sunshine and a white sandy beach and surprise your friends and family by making this day so special on the Island! Forget the cold and last-minute shopping and treat yourself to a seaside villa with the services of house staff who will take care of every detail while you experience the joys of Christmas. Imagine walking on the white sand of the beach just a stone's throw from your villa on December 24th before enjoying a delicious dinner and opening all the presents, a refreshing change from traditional Christmas in town! 
For a fabulous Christmas week, Villanovo has a large choice of luxury villas in Mauritius. Simply choose the villa that suits you and embark on an unforgettable end of year celebrations trip that will delight young and old alike!

>>> All our exceptional villas in Mauritius
Why Christmas in Mauritius?
Located in the heart of the Indian Ocean, the small island of Mauritius welcomes you from November to April under a warm and bright sun since at this time of year, summer dominates the island and temperatures are around 28°, ideal for the Christmas period. The Island has many properties on offer by Villanovo, with different characteristics to allow you to choose from a wide range of villas. If you have always dreamed of celebrating end of year celebrations in a luxury property with a swimming pool or in a villa with a view of the sea and white sand, Villanovo has just what you need! 
During your stay, you may wish to take the opportunity to celebrate the New Year in Mauritius as well and start 2020 under the sun, with your feet in the ocea
Find your ideal villa with Villanovo
Villa Anse Fauverelle
Sea view, sunshine and a private swimming pool are perfect elements to embellish a week of celebrations. To enjoy all this, stay at Villa Anse Fauverelle, a magnificent seaside villa located in Mahébourg in southeastern Mauritius, with 5 bedrooms for 10 people, a large garden and house staff. Spend Christmas on the terrace by the pool, with a superb view of the sea in this luxurious and modern villa that will make you feel at home. Enjoy an unforgettable stay in Mauritius in this exceptional property. 

Villanovo is doing a 10% discount of the anounced price of the website for this gorgeous villa if you come for a minimum of 14 nights between the 21st of December and the 5th of January 2020.

>>> A luxury stay at the villa Anse Fauverelle
Villa L'Ilot
Have you ever dreamed of staying on a private island in a more than ideal setting? Your wishes are now feasible, because Villanovo is now offering you to stay at the Villa l'Ilot. This unique villa, located in Roches Noires on a private island, has 4 bedrooms and can accommodate up to 9 people. With its contemporary and refined style, this 300 square metre property is in an exceptional location: take a drive-on pontoon made of rocks and woods and relax on the edge of the lagoon located 100 metres from the villa. By staying in the villa l'Ilot, you can enjoy tailor-made services thanks to the presence of a housekeeper, cleaning staff and chef, all you have to do is relax and spend the most beautiful Christmas.

>>> Celebrate Christmas on a private island at Villa l'Îlot

Don't miss out on the opportnity to make your christmas even more fabulous by enjoying a 10% discount off the villa, if you come for a minimum of 14 nights between the 21st of December and the 4th of January.
Villa Nautilus 3
With Villa Nautilus 3, fly to a haven of peace with a swimming pool where exotic plants climb around the terrace to create an exotic and tranquil environment. Located on the northeast coast of Mauritius, Nautilus 3 is on a contemporary house estate a few meters away from the beach. Enjoy a welcome meal on the day of your arrival or be assisted by a cook who will take care of your meals throughout your stay. After opening the gifts, take a family walk to the beach and spend a day at the waterside, under the Mauritian sun for a perfect Christmas.

Interested in the villa? Let's make Chritmas even better for you this year: Vilanovo is doing a 10% discount of Villa Nautilus 3 if you come for a minimum of 10 nights between the 21st of December and the 5th of January!

>>>A sunny Christmas at Villa Nautilus 3
Villa Verveine
At Poste Lafayette, in the east of Mauritius, is found the beautiful villa Verveine. If for you villa with swimming pool rhymes with summer, you will be delighted to swim in the middle of December in the large swimming pool of the villa, or even in the Ocean, at the bottom of the villa, what a luxury in Mauritius ! This fully equipped property ensures a flawless Christmas; benefit from the services of the house staff who will ease your stay so you can focus on the essentials. There is also the possibility of asking for a pre-filling of the villa before your arrival, in that case you can land in the paradise of Mauritius without having to worry about anything.
 
If you are interested in this magnificent villa, don't miss out on the 10% discount that we are offering for this villa, if you come for a minimm of 10 nights between the 22nd of December and the 5th of January 2020.

>>> A luxury Christmas with a swimming pool at Villa Verveine
Villa Agauria
When travelling far from home, the feeling of a sense of home is one of the most important factors in your stay, which is why Villanovo has a superb family villa, simple and friendly for a perfect Christmas with your family. Located on the magnificent beach Roches Noires, in the north of Mauritius, Villa Agauria is a property that can accommodate up to 10 people thanks to its 5 bedrooms with en-suite bathrooms. The advantage of this villa? Located on the seafront, access the beach directly in just a few steps and find yourself directly in the warm white sand of the superb beach of Roches Noires. If you're interested, treat yourself to a winter swim! Enjoy a board games area to mark your Christmas evening, and enjoy the talents of a chef who will delight you throughout your stay, so that you can make the most of your Christmas week with your family, without wasting time in the kitchen.

Villanovo is offering 10% discount on this villa super villa if you chose to come fo a minimum of 10 nights between the 21 st of December and the 5th of January 2020, not an opportunity to miss!

>>> Rent the villa Agauria for Christmas by the sea

 
Villa Topaze
Travelling to a different place is a wonderful way to break your routine and breathe new air for a few days, but it is important to feel comfortable when you are abroad. By renting Villa Topaze for Christmas in Mauritius, you are guaranteed to land in a friendly and warm villa. Its charming and family interior will put you at ease and its sea view will ensure you a perfect stay, in a paradisiacal setting. This waterfront villa located on the privileged cove of Saint Géran has a view of the lagoon of Belle Mare and can accommodate up to 8 people thanks to its 4 bedrooms, enough to take your whole family on a trip for a superb Christmas.
 
To make your holiday even more perfect than what it could be, Villanovo is offering a 10% discount on the villa if you come for a minimum of 10 nights between the 21st of December and the 5 th of January.

>>> Villa Topaze, luxury by the ocean