Marrakech is one of the largest cities in Morocco. Popular among tourists, it is a destination that offers many activities to do with family or friends. 

Its varied landscapes, historical monuments, and sumptuous gardens will leave you with unforgettable memories. Come and discover this land of traditions with incredible cultural wealth. Its crafts, its architecture, and its various museums, here are the places not to be missed for a cultural stay in Marrakech.

>>> Visit Marrakech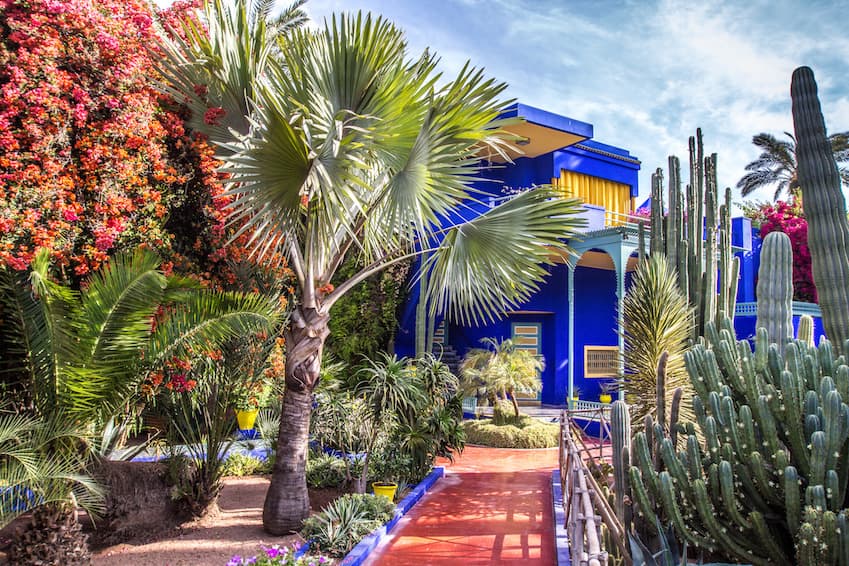 A culture centre
The emblematic gardens of Marrakech 
Gardens are an integral part of Marrakech's landscape discover the most emblematic gardens of the red city.
The Majorelle Garden and its museums: the Majorelle Garden is undoubtedly the most famous museum in Marrakech. You can stroll through the exotic plants and refresh yourself in this little oasis. Explore the Berber Museum that presents objects, jewels, and costumes, and do not miss the Yves Saint Laurent Museum.
The ANIMA Garden: designed and created by the artist André Heller, ANIMA is an open-air museum. With the Atlas Mountains as a backdrop, you can't help but fall under the spell of this colorful garden where works of art and plants mingle. A unique place to visit without further ado!
The Secret Garden: nestled in the center of the medina in a former palace, this garden opened its doors a few years ago. Stroll through the various paths and discover plants from all over the world. This paradise on earth has a café, which is the ideal place to take a gourmet break.
Museums to discover 
The ochre city has many
museums
and galleries, revealing the history of Morocco through various objects and masterpieces.
The Mohammed VI Museum or Aman: the water museum is a unique concept that will surprise you. The project was held by the Ministry of Habous and Islamic Affairs. It is a place that traces the history of civilization and its use of water in a playful way. Stroll over 3 floors - the different rooms invite visitors to question themselves on the future stakes linked to this theme.
The Confluences Museum: built in the 20th century, the Dar el Bacha Palace has been home to the Confluences Museum for several years. Richly decorated, its visit gives an insight into Moroccan architecture and craftsmanship. The exhibitions hosted highlight this cultural and traditional wealth.
The Tiskiwin Museum: founded by Bert Flint, a Dutch anthropologist and lover of Moroccan culture, this museum contains a collection of handicrafts such as jewelry, carpets, and furniture. Located in the home of this passionate art collector, the museum has various exhibitions, one of which invites you to discover the people of the Sahara.