Experience renting a secluded villa and live alone in the world during your vacation
Written on : 06 November 2017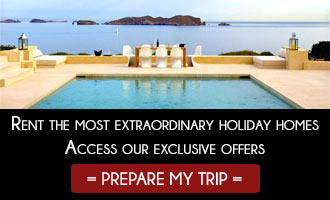 Our selection of secluded villas
Who has ever wished to be alone in the world for a few days? This allows you to get away from your daily worries for a while and find yourself in a beautiful place with the people you love.

We have therefore searched for you our high-end houses located in exceptional places. You will find all the privacy and tranquillity you are looking for. No neighbours, only the nature and comfort of your luxury villa.
 
Il Faro - Sardinia (Italy)
In addition to being isolated above a cliff, allowing you to enjoy the breathtaking views of the coast, Il Faro is a completely unique place as it is a lighthouse dating back to the 1800s, built by the Italian Navy. It has lit the way for sailors for over 150 years, and has become a luxury guest house without losing its original function. This exceptional villa has all the luxury and comfort necessary for a quality stay.

>>> More information on Il Faro
 
Villa L'îlot - Roches Noires (Mauritius)
Be like a luxurious Robinson Crusoe with this charming villa in Mauritius. It is located on one of the most beautiful beaches of Mauritius, completely isolated as it is on an island in the middle of the azure water. Tastefully decorated, the house enjoys all the luxury and comfort needed for a heavenly trip to the pearl of the Indian Ocean.

>>> More information about Villa L'îlot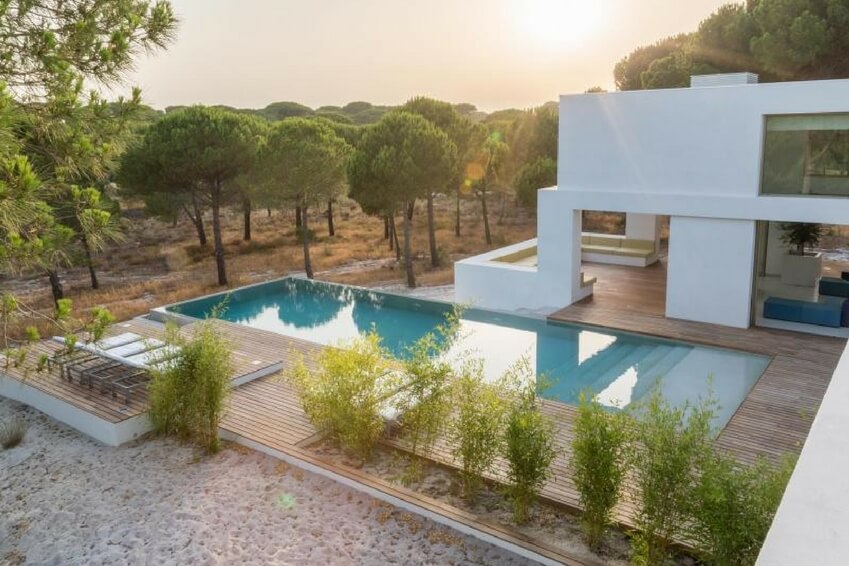 Villa as Oliveiras - Comporta (Portugal)
This villa is nestled in the heart of the olive trees of Comporta, so it is a true refuge in the heart of the Portuguese nature. Its sublime swimming pool and the various wooden terraces are framed by olive trees, Mediterranean shrubs and aromatic herbs, giving off wonderful aromas day and night. Its resolutely modern design cuts with the surrounding nature, offering a unique setting, conducive to relaxation.

>>> More information about Villa as Oliveiras
 
Villa Lhotse - High Atlas (Morocco)
Villa Lhotse overlooks the shores of Lake Bin El Ouidane at the foot of the Atlas Mountains. With its clean lines, built by an architect, this upscale house is perfect for a tailor-made stay, away from all the hassles of everyday life. You will have a house full of staff so that your holidays are spent in the best possible conditions. There is even a private pier for a boat, so if you want to sail on the sublime lake, you will have your own boat.

>>> More about Villa Lhotse
 
Castello Perugia - Umbria (Italy)
If you want to further your desire for privacy: rent a castle for yourself and your family or friends and overlook the beautiful valley from the top of your hill. Dating from the 12th century and completely renovated, this marvel will allow you all to be together, without any neighbours, in the heart of the breathtaking Italian nature.

>>> More information about Castello Perugia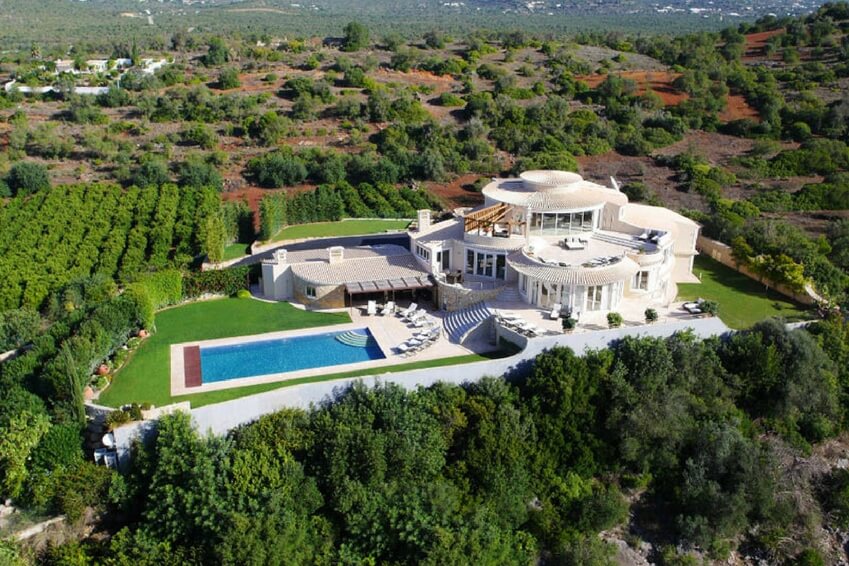 Villa Aline - Algarve (Portugal)
This luxury villa overlooks a charming little village and has the hill for it alone. Spread over 3 floors with an extra apartment, it offers all the comfort you need if you want to stay in the Algarve. The property enjoys an exceptional, intimate setting while boasting one of the best views in the area.

>>> More information about Villa Aline
 
Villa Latone - Ionian Sea (Greece)
This large property consists of two independent houses, a beautiful garden with rich vegetation and a swimming pool surrounded by a spacious paved stone terrace. Chic and comfortable furniture is arranged around the pool creating atmospheres ideal for relaxing at any time of the day. You will have the feeling of being totally alone in front of the sea in this sublime typical house of Greece. The interior of the house is very modern but gives an impression of a luxurious cocoon facing the immensity of the sea that extends before you. A peaceful retreat out of sight!

>>> More information about Villa Latone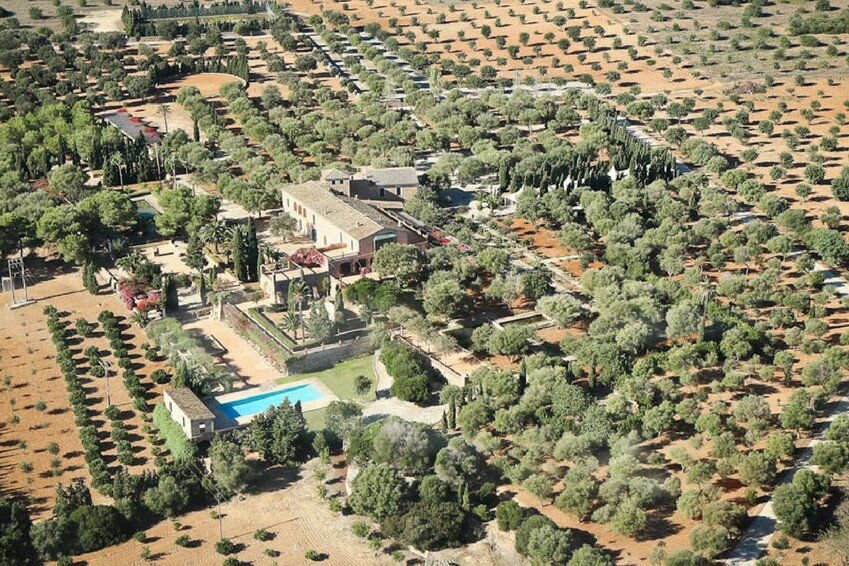 Villa Doblo - Mallorca (Spain)
This house is ideal for large gatherings of family or friends. Everyone will be gathered in this sublime high-end house in the heart of Mallorca. This villa is ideally located a few metres from the virgin beaches. What makes all the charm of Villa Doblo is obviously its external environment. Indeed, the surroundings of Villa Doblo were once reserved for hunting for the benefit of the local nobility. For this reason, the region has remained uninhabited and has retained its distinctive and rustic character. Today, this region has preserved natural resources of great ecological value and is protected by environmental legislation.
 
>>> More information on Villa Doblo
Villa Blue Ocean - Phuket (Thailand)
If you are looking for an intimate and luxurious place to stay in the beautiful island of Phuket, this villa is the perfect balance between luxury and privacy. Strategically located near popular tourist areas, the villa benefits from its exclusivity and remains isolated from the hustle and bustle. The house has all the comforts that you can expect, such as a private gym but also a wonderful pool and house staff.

>>> More information about Villa Blue Ocean