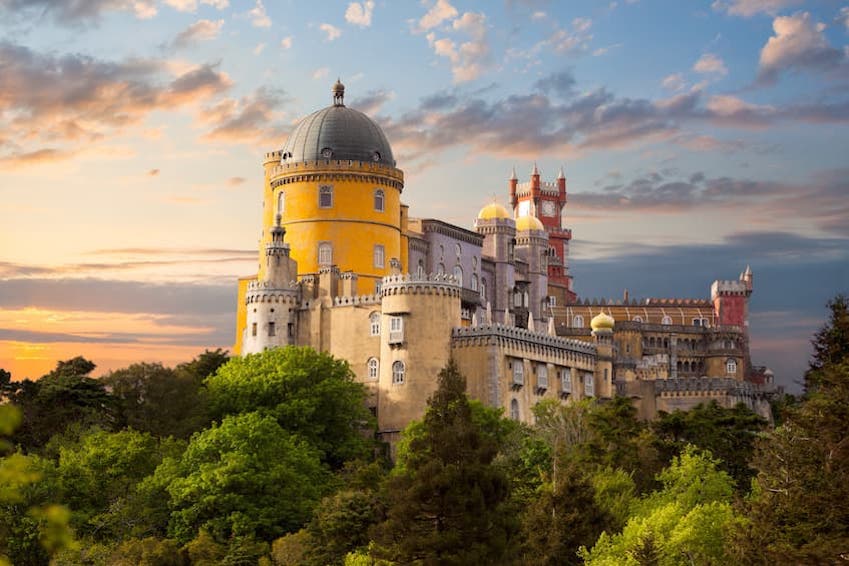 If you go to Portugal, you will probably visit Lisbon and there is a good chance that sooner or later you will choose to escape to Sintra in order to escape a little from the urban hustle and bustle. 

Well, you got it all figured out! Because in this city listed as a UNESCO World Heritage Site for decades, you will succumb to the omnipresent beauty of the site. Above all, your heart could melt when you see the inimitable Palácio da Pena. You wouldn't be the only one to be thrilled by so much romanticism! What is the secret of this architectural wonder?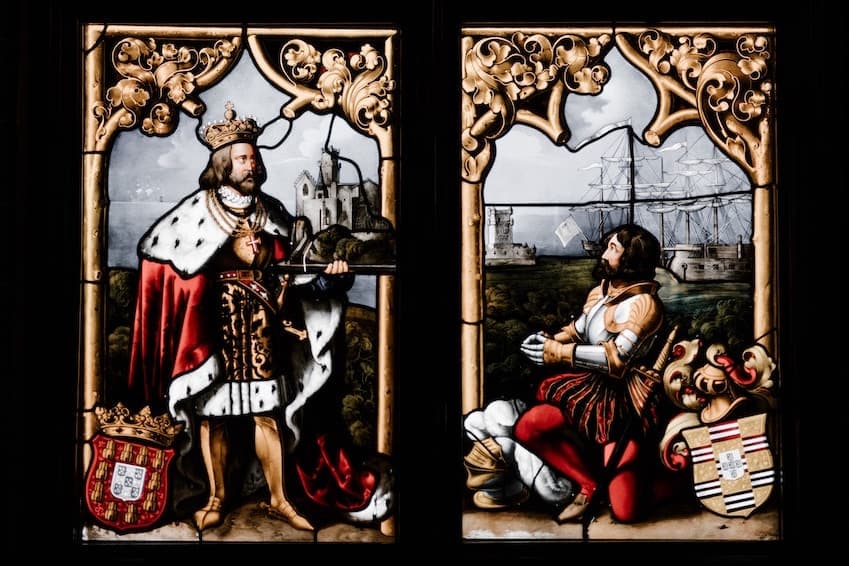 An astonishing and atypical site
Located 25 kilometres northwest of Lisbon, this colourful masterpiece overlooks the surrounding landscape and remains visible from afar, not only because of its dominant position but also because it stands out from the green setting with its bright tones. It is the first palace in Europe to be romantically inspired. It is said to have inspired Walt Disney when he created Sleeping Beauty Castle, precisely because of its extravagant shapes and colours, ranging from canary yellow of its false walls to carmine red of its crenellated turrets.

The construction of the palace began in 1844, led by Prussian Ludwig van Eschwege, on a old convent of Hieronymites, of which the chapel and cloister still remain. All this enchanting creation was intended to build the happy summer residence of Ferdinand of Saxe-Coburg-Gotha, widower of Queen Maria II. However, the work was not completed until 1885, the year of the king's death. 

25 years later, with the proclamation of the Republic, the preserved building became the property of the State and was opened to the public.

As with a castle, you can access it via a drawbridge. When you enter this medieval-style universe, you are immediately fascinated by this subtle mix of styles, ranging from Manueline to Moorish art, not to mention the Renaissance, Gothic and Baroque... There is as much to admire inside as outside and you will discover a profusion of objects and details: rococo furniture, Moorish sculptures and neo-Gothic chandeliers and Victorian ornaments. You will have plenty to see!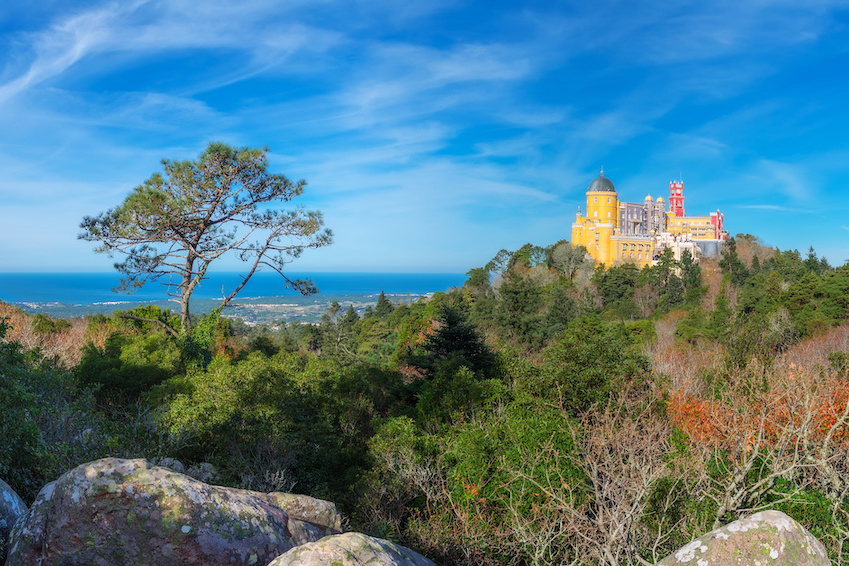 Some practical information
To get there, you have two options: 
You have time and a good physical condition. In which case you can reach the palace on foot from Sintra. You will have to walk 4 kilometres on a rather steep slope. 
You are wiser and you take the car or bus, or even hitchhiking, which is quite common but requires a bit of luck. 
The palace is open from 9:30 am to 8:00 pm but we strongly advise you to come early to avoid the crowd that invades the area daily.
In case of cravings, you can enjoy the
restaurant
of the palace, far from being outstanding but which remains quite suitable.
Allow two hours to visit the building, after which you will have plenty of time to discover its 200-hectare park and beautiful surrounding gardens. If you are a castle enthusiast, go a few hundred meters further and discover the remarkable Castelo dos Mouros (Moorish castle).