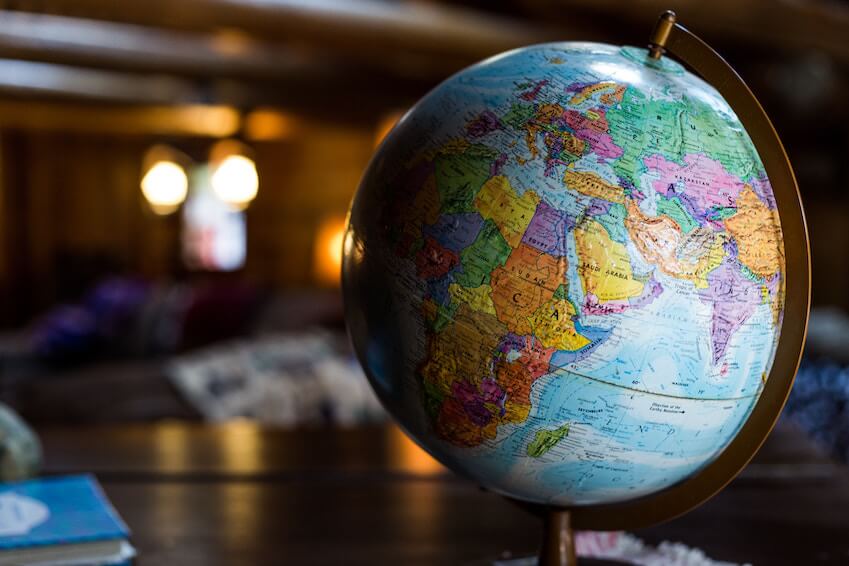 As the environmental concerns are growing at a worryingly fast rate, 'eco-friendly' is becoming not only a trend but a necessary new way of living. As recently stated, the world will consume all of its 2019 resources by the 29th of July, an eye opening revelation for humanity. It is therefore urgent to educate travellers on how to be responsible while on holiday, remember, every little helps!

>>>5 tips for eco-friendly holidays
What is sustainable tourism?
Sustainability refers to a balanced environment and the ability of satisfying our needs without affecting future generations therefore sustainable tourism is a process by which we will be able to meet our needs without affecting the ability of future generations to satisfy theirs. Thus, sustainable tourism is not solely being aware of our social, economical and environmental impact but also attempting to reduce the negative ones. The latter implies that tourists need to become more appreciative of the environment they are in, when abroad, and should treat it like their home.

>>>Ibiza and environmental protection
Benefits of sustainable tourism
The benefits of sustainable tourism extend to humanity as opposed to just the environment. To begin, it benefits our minds, as sustainable tourism is the responsible way forward, tourism rates are increasing every year, if no one takes action then how will we be able to continue to travel? It is linked to sustainable mobility, as if there is no touristic movement there is no tourism. Travellers and local communities benefit from it greatly as it has some economic advantages. For example, by supporting locally-run tour guides, travellers gain a more honest outlook into the local's lives and the locals increase their economic activity, win-win!
How to be a sustainable tourist?
Sustainable tourism is not only in the hands of tourists, but also of Governments, organisations and local people. Being a sustainable tourist means being responsible and doing little things which don't make a considerable difference on their own, but matter more when grouped together. These include buying from local communities, trash reduction, eating local food, respecting traditions and cultures and respecting the fauna and flora.

Another option is to rent an eco-friendly house for your holidays. The ones that Villanovo have on offer are autonomous regarding water and electricity, have ecological systems of water purification and use solar panels to heat the pools. Go green and never look back!

>>>5 ecological villas for a green holiday