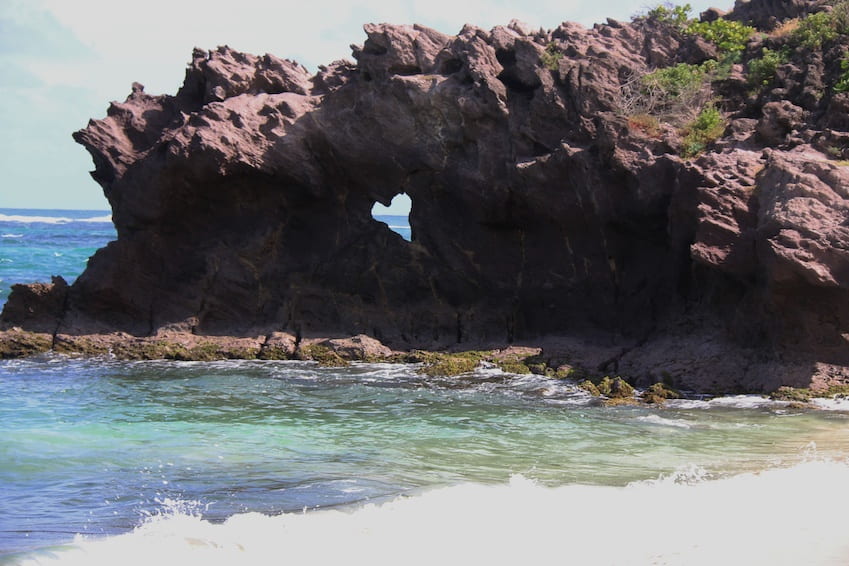 Welcome to Vauclin, a small town in southeast Martinique, where Villanovo has about ten villas at your disposal. Facing the Atlantic Ocean, you can enjoy the many pleasures of this part of the island, starting with its superb stretches of beaches. Let's take a little tour of the nice places for your holidays in the Vauclin.

>>> Our luxurious villas of the Vauclin
Faula Point
A surprising spot with a 400 metre stretch of sand that allows swimmers to venture far from the shore in complete safety into a calm and well-ventilated body of water. With its shallow white bottoms, you will feel like you are walking on water. Perfect for swimming with children in the turquoise blue lagoon and lunch under the coconut trees and grapes. This spot is also famous for kitesurfing and windsurfing. The UCPA Martinique centre has also set up shop there and the International Festival of Extreme Sports was held there for the first time in 2014.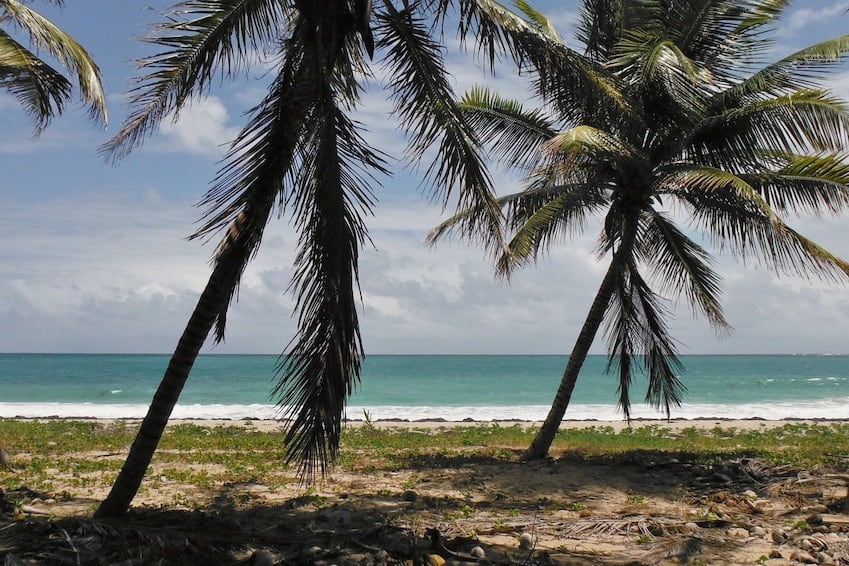 Beach of Grand Macabou
On the wildest part of the South Atlantic coast this fine sandy beach extends for more than a kilometre like a half moon. Surrounded by gigantic coconut palms, it remains one of the most beautiful in Martinique despite the fact that it is not very frequented (because it is difficult to access). It is necessary to walk along a long bumpy track to get there but the detour is worth it. After a picnic on this ideal beach, walk or ride (a ranch is nearby).
La Pointe Chaudière
Beautiful small beach with white bottoms and pebbles, facing the ocean. Its name comes from a boat: The Mississippi, a beached off the coast and whose chimney is still visible in good weather and according to the tide coefficient. At Pointe Chaudière, the colour of the water is exceptional: a mixture of emerald and turquoise. Take the opportunity to make an eco-excursion in a canoe! You will leave soothed, amazed and with a mind full of colourful memories.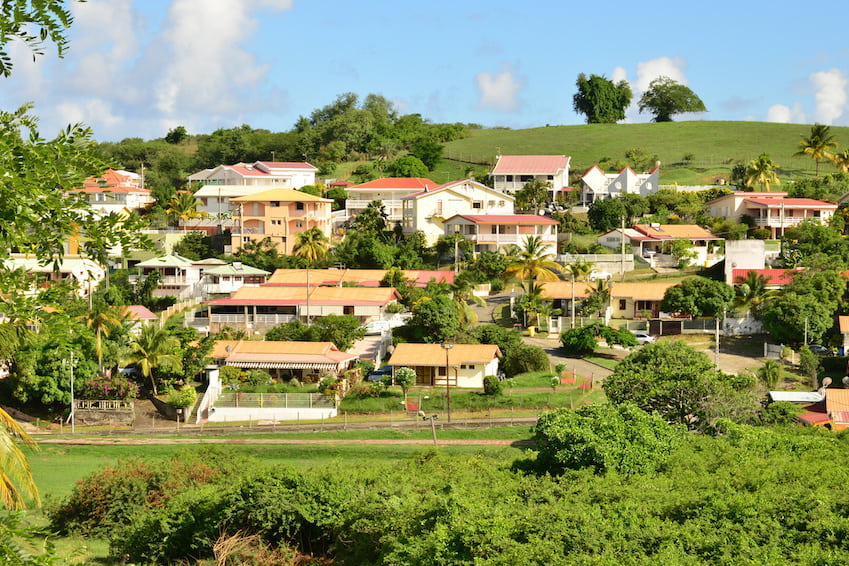 The centre of the Vauclin village
Discover the calm and authenticity of the Vauclin: the charm of the typical and warm city centre, the shops, the vegetable and fish markets, but also the old buildings to observe. In the centre of the town, stop especially on these two: 
The Gold Dalg: a house built in ashlar in the 1920s. 
The Auguiac house, which was built entirely of wood. The gable facing the sea is covered with essentes to protect it from the elements. 
Further on, next to the church you will find a very typical Caribbean cemetery that offers a beautiful view of the entire bay of Vauclin. 
On the seafront of the Vauclin, some nice places to go out: the restaurant "Chez Marie-Alice", the "Bar Braffine", the "Don Carlo" and its percussion evenings.
>>> All our villas in Martinique
Enjoy your stay in Le Vauclin!