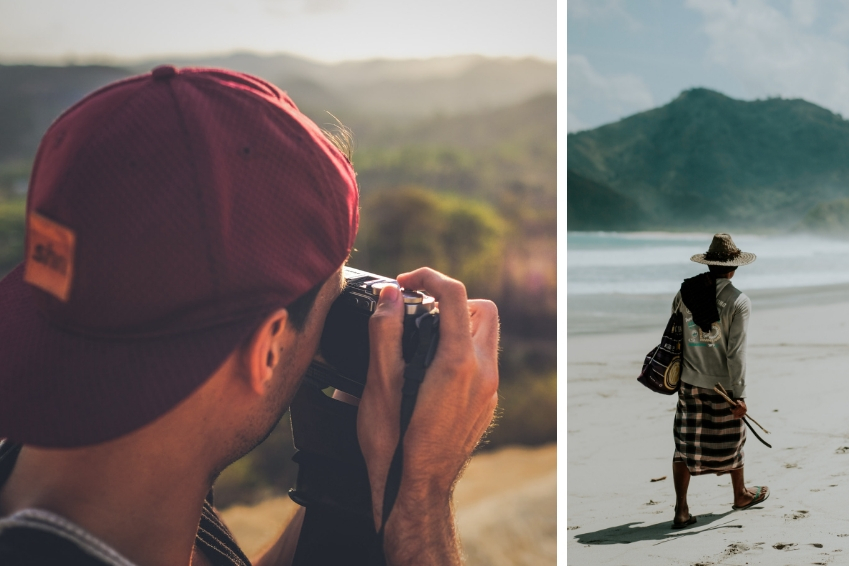 Welcome to a bewitching volcanic island in Indonesia: Lombok, one of the Small Sunda Islands, separated from Bali by a deep oceanic fault. Imagine an island as big as half of Corsica, full of natural treasures, like this gigantic Rinjani volcano, 3,726m high, which overlooks a magical landscape of vegetation, land and water, under a sky very favourable to relaxation, tourist discoveries and well-being. Here are some of Lombok's natural wonders for you.
>>> Our superb luxury villas in Lombok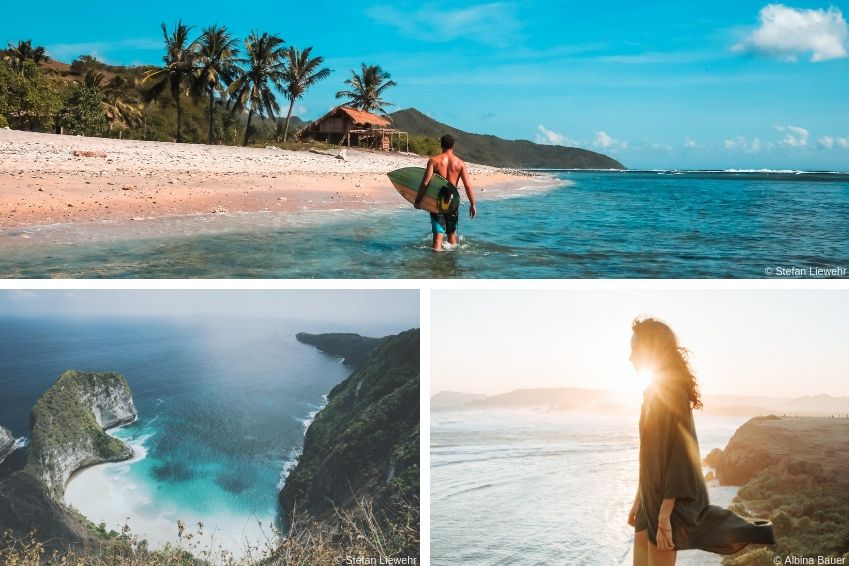 Exceptional beaches and sea
Lombok offers you a breathtaking coastline of breathtaking beauty, of which Indonesia can be very proud! 

There is the beach of Semeti, with its strange stones that we do not see anywhere else, one would think that we were in an extraterrestrial world! Take your shoes! 

There is Mawi Beach, a half-hour drive from Kuta, which attracts the world's greatest surfers. Quite simply a dream beach, ideal for relaxing on the fine sand while listening to the sound of turquoise and crystal clear waves. 

There is also Pink Beach, not far from Tanjung Ringit, on the east coast. Its name comes from its reddish colours which give the impression that the sand is pink. The locals really appreciate these eastern beaches, including Heaven Beach and Surga Beach. 

Selong Benalak beach remains famous for its white sand, its beautiful crystal clear water that allows beginner surfers to train while at times farmers pass along the beach with their small herds of cows.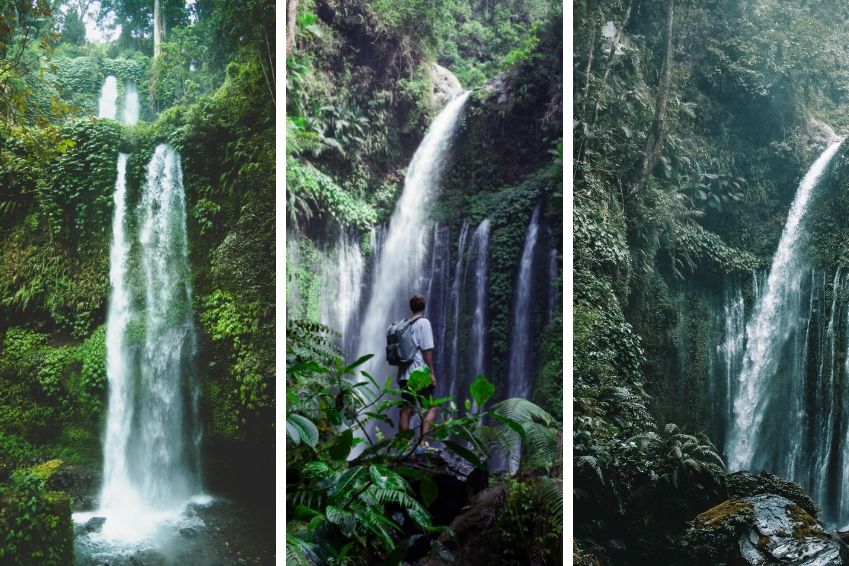 The extraordinary natural waterfalls
There are also fabulous discoveries to be made when you go deeper into the lands of Lombok, where waterfalls abound. 

The Mangku Sakti waterfall has milky water from Lake Segara Anak. This particularity of water is related to the fact that it contains sulphur. A local belief says that Mangku Sakti water can cure certain skin diseases. 

Other magnificent waterfalls: those of Benang Kelambu, at the foot of the Rinjani volcano. You can admire 5 royal waterfalls, where water flows abundantly on huge mats of green ferns. The first 3 waterfalls are easily found by following the marked trails. For the last 2, you have to get off the track and walk on a long path with good shoes to avoid slipping. It is better to come early (before 11am) to avoid other tourists and to be able to admire these wonders quietly. All this gives off a great feeling of freshness and well-being. We highly recommend this getaway! Maybe you can say hello to the monkeys in the area. 

We continue with the monumental Tiu Kelep waterfall. To conquer it you must walk at least 3 hours from Mataram. That's right! You have to work for it! But it is definitely worth a try. What does the legend tell us this time? Swimming in circles at the foot of this waterfall will lead you to eternal youth. No one will blame you if you choose the "make old bones" option!

Finally, discover the hot spring of Air Kalak, which, in the form of a cauldron, cures all diseases and remains blessed by the local Hindu community. To access it, head for Segara Anak Crater, on Mount Rinjani.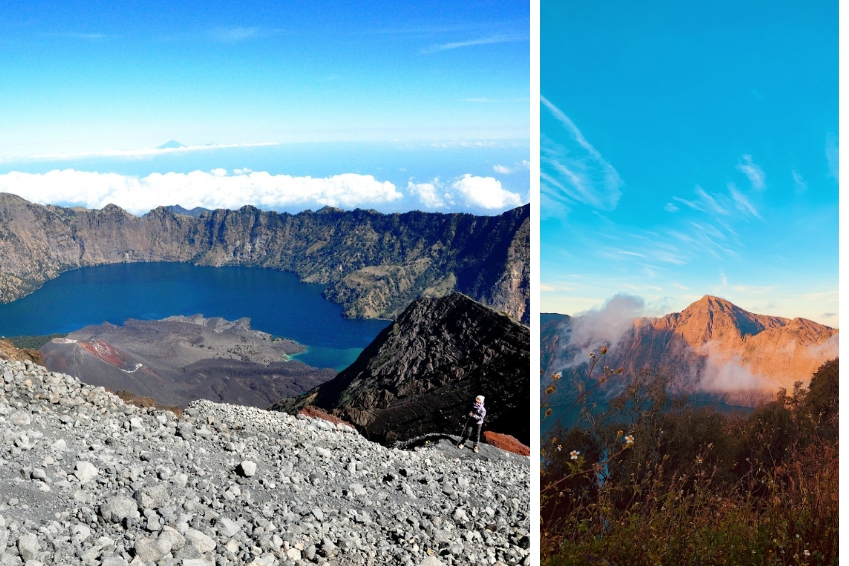 A sumptuous crater to discover
A gigantic symbol of Lombok: Mount Rinjani, an exceptional volcano of great spiritual importance for Hindus and Sasak, who frequently go on pilgrimage there to place offerings at its summit. This landscape is absolutely divine! 600m below the crater, the magical Danau Segara Anak lake (literally "children's sea") spreads its turquoise water in a crescent shape. If by observing it, the lake seems deep to you, then it is a sign that you will live a long time! In the middle of this caldera, there is also an active volcanic cone, the Barujari, which at times emits lava flows that can penetrate the waters, as well as volcanic plumes and fiery clouds can rise several dozen kilometres into the air. 
Remember that in the same place, in 1257, an eruption described as "mega-colossal" (volcanic explosivity index 7) devastated Lombok and Bali, probably rendered uninhabitable for several decades. This phenomenon had a strong impact on the Earth, indirectly causing many crises in the Middle Ages and even causing serious famine in England, for example! This is believed to be the most violent eruption in the last 10,000 years. 
>>> Our luxury villas in Bali
But a stroll in the sumptuous Segara Anak caldera is a must you come to Lombok!
Have a nice holiday in Lombok!