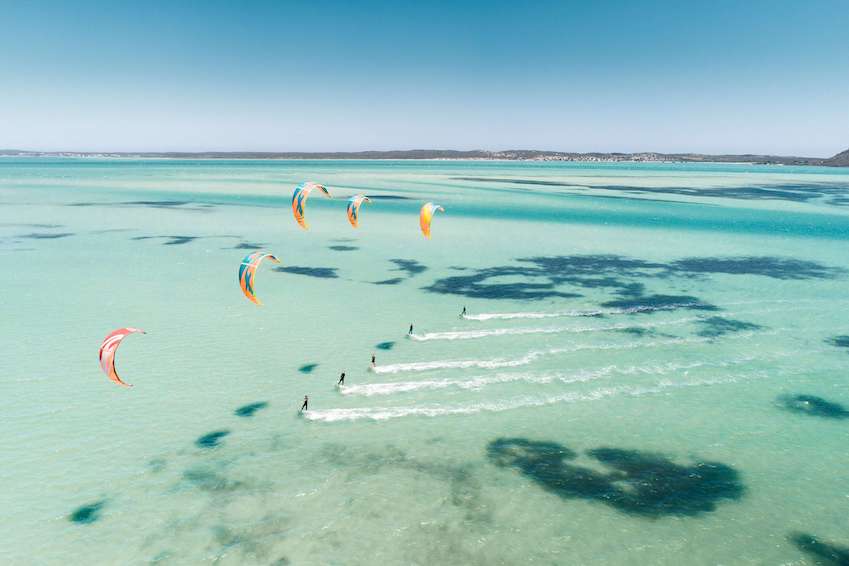 If you are passed the lazy days by the pool and are looking for something a little more thrilling, adventure over to Mauritius for a kitesurfing holiday! Whether you are looking for a place to stay front and centre in beach-front accommodation, or wish to retreat back into a spacious luxury villa, we have everything covered.
Picture a perfect day on
Mauritius island
- the sun is warm, the skies are clear, but with winds which will ensure the most incredible kitesurfing lifts. The Indian ocean is a turquoise crystal-like colour and the fine sands, swaying trees and rocky mountains paint the most amazing backdrop for days at the beach. While the island is exotic in many ways, popular kitesurfing destinations like 'Le Morne' are protected by the reef - ensuring a safe yet limitless experience.
Furthermore, whether you are a beginner to kitesurfing or a master of the sport, venturing out into new holiday territory can often be overwhelming. Especially with sport and hobby holidays, as there is plenty off information to research and digest. However, start relaxing now, as we have compiled plenty of information for your ultimate Mauritius kitesurfing holiday.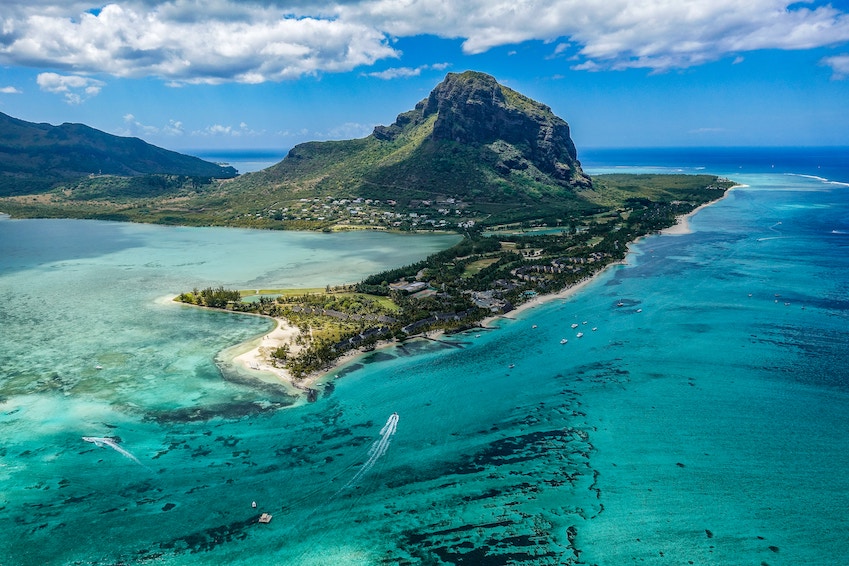 The best surfing areas to head straight for
Le Morne is famous across the world for being a surfing hotspot. It's expansive lagoon and even shore bed makes for a beautiful destination for everyone from beginners to pros. You will find that, just like Le Morne, many kitesurfing locations are likely to be the south-west side of the island as these are exposed to the most wind compared to other coasts.
Especially during the winter season, Le Morne is usually covered with kitesurfing enthusiasts. This can provide an incredible atmosphere for socialising in between sessions. Although, if you are looking to perfect your surfing skills in a more secluded manner, head to Riviere des Galets. Tamarind Bay is also among the top 3 most popular Mauritius kitesurfing spots on the island and also belongs to the south-west coast for the best winds. However, when compared to others, wind intensity is not always consistent. But, when it is at its best, it is world-class!
To make your trip as smooth and enjoyable as possible. We have created a map listing the best locations for surfing in relation to all of our
Mauritius luxury villas
. Take a look and pick your favourite spot.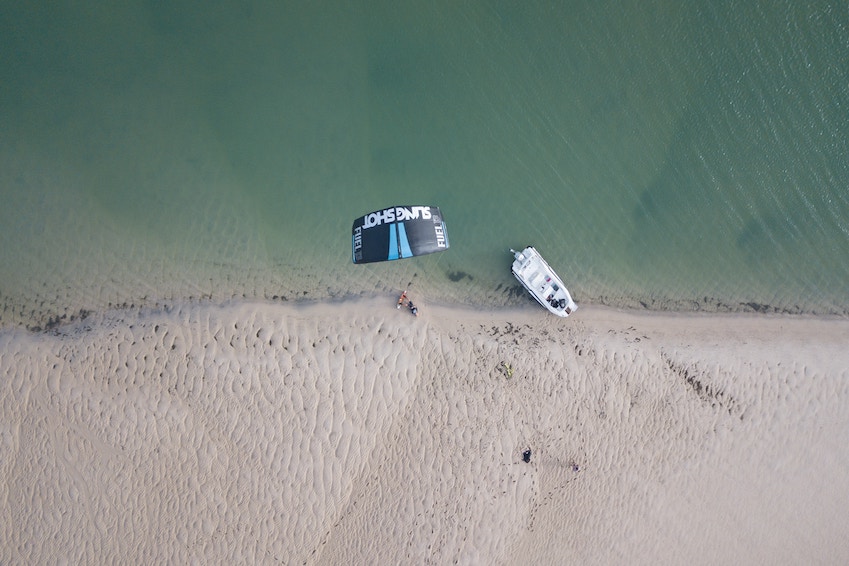 Become a master of kitesurfing
While the sight of kitesurfing creates a burning desire to get stuck in straight away. Completing official lessons ensures that you understand how to keep safe, as well as the probability of improving your skills quicker - being trained by a professional usually limits the likelihood of picking up bad habits.

While the popular surfing spots are on the south-west side, you can find kitesurfing instructors across all coasts of the island (check out our map for more details). For beginners, 6-10 hours is usually recommended. Prices are usually split between group, private and semi-private lessons. A proficient amount of hours for beginners in group or semi-private lessons would be around €250, while 1-on-1 training can be upwards of €350. The Indian history of the island is notable by the local currency; Mauritian Rupee. Look at the exchange rate to make sure you get the right bang for your buck (or rupee in this case) when choosing the right place for learning how to kitesurf.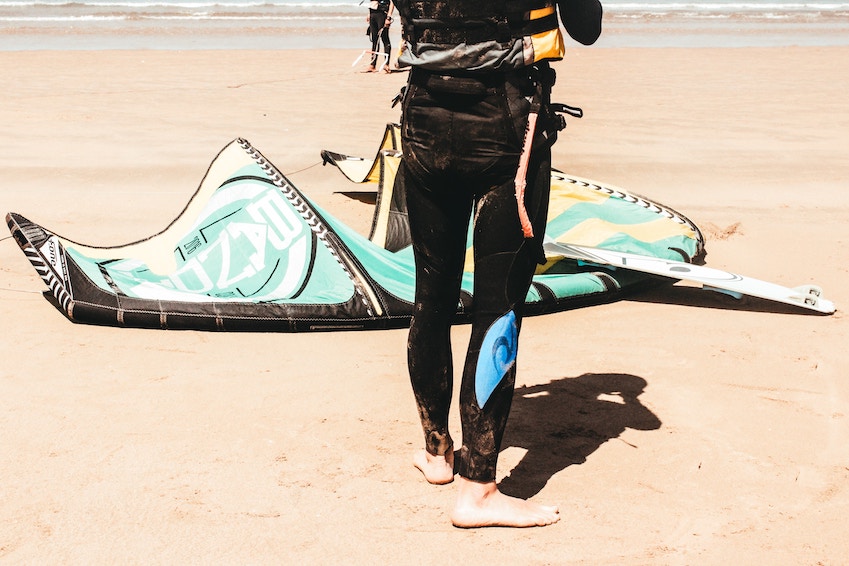 Do I need to bring kitesurfing equipment?
In short, no. There are plenty of locations for either renting or buying surfing equipment. You can pack light if you wish and find everything you need on the island. Although, if kitesurfing has been your thing for a while and you have some shiny kitesurfing gear to show off, then many airlines have an option to add sports equipment onto your flight.

If you are looking to rent surfing equipment, there are plenty of options to fit around your trip. You have the option to rent for an hour or two for around €30. As well as more long term rental options, averaging at €300 a week. It is interesting to note, if you decide to complete some kitesurfing lessons before you brave the gusty winds on your own, the majority of companies include the equipment in the price.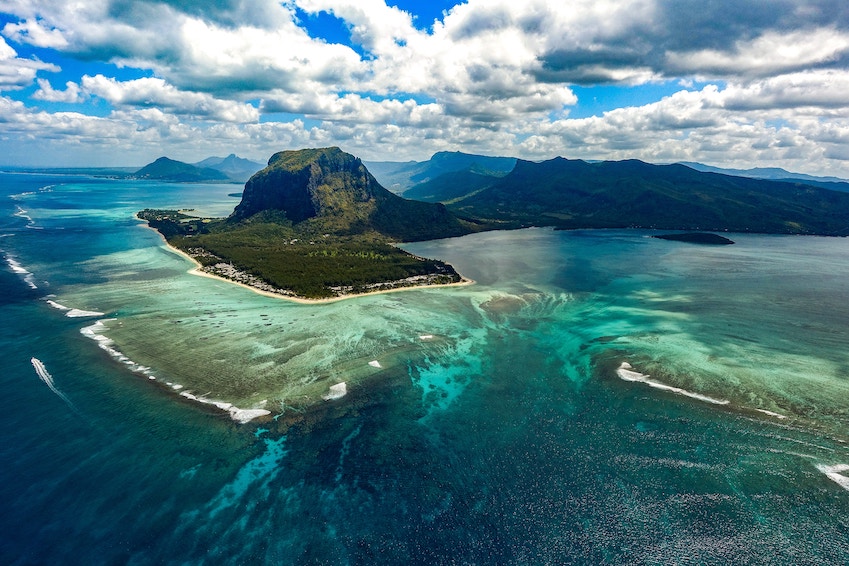 The Mauritius kitesurfing season
The best time for kitesurfing is in the Mauritian winter, June - September. This is cyclone season and brings plenty of strong winds for surfers to enjoy. Specifically, September is a great month because it falls under the same umbrella as quieter and more affordable holidays once the peak of the summer has finished. All without compromising on the ideal weather for kitesurfing.
While the mid-season (April to May and October to November) and summer season (December to March) may be less desirable for extreme kitesurfing. If you are looking for a mixed holiday, the months may be just what you are after - especially if you are just starting out with surfing. Check out the live wind report for Le Morne, Mauritius below!
While the seasons are relatively consistent, you may find yourself in a week where winds are lower than expected. Not to worry - Mauritius has many other activities to offer. Don't hold back and enjoy something different like
kayaking
,
parasailing
and
scuba diving
. 
>>>
The most beautiful views of Mauritius from our villas!