What Are the Top 10 Best Things to Do on Holiday in Marrakech?
Written on : 09 June 2023
By : Steve Dunne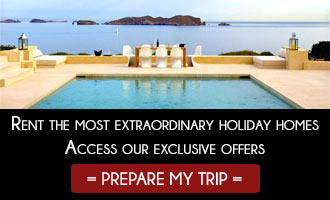 A destination ripe for escape and passionate discovery, Marrakech offers a harmonious blend of culture, grandiose landscapes and a certain mystique that has long fascinated visitors to "The Pearl of the South". From elegant gardens and breathtaking views of the Atlas Mountains to luxury hammams, traditional riads, sumptuous architecture, bustling souks, rooftop cafes serving delicious cuisine and delightfully hospitable locals offering mint tea, Morocco's spectacular cultural capital is a dream come true for any visitor.
At Villanovo, Marrakech holds a special place in our hearts, as it is very much 'where it all began for us'. It therefore gives us great pleasure to share with you some of the top things to see and do in this wondrous city.

>>> Our luxury villas and riads in Marrakech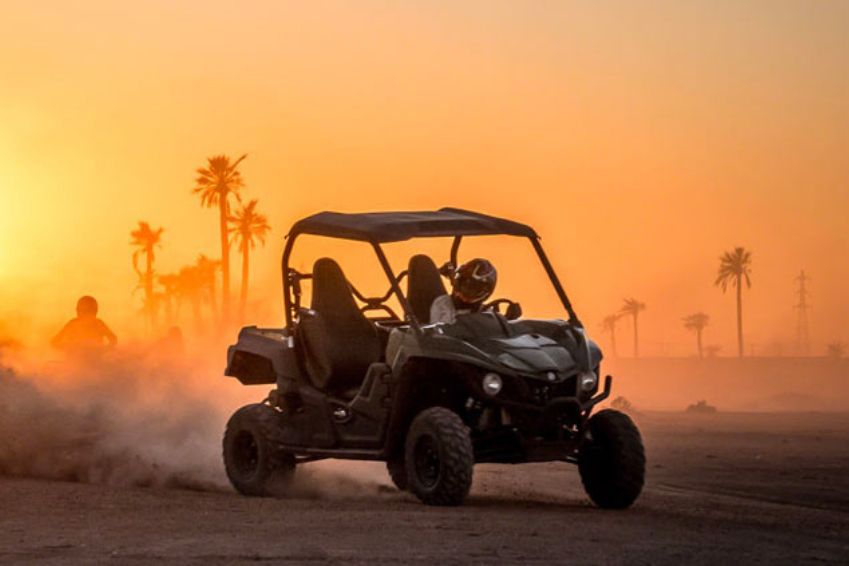 Take an excursion to see the beautiful Atlas Mountains
For any tourist staying in Morocco, the red city of Marrakech is an excellent base for adventurers, as it is the ideal starting point for a number of day trips and excursions into the Atlas Mountains in a 4x4, or on a quad, motorbike, or even on a camel ride (a great way to explore the nearby countryside). There are several places near Marrakech famous for the beauty of their scenery: the Ourika Valley, the villages of Aït Oussertek, as well as the plateau of Kik, for example. Those who wish to be accompanied by a guide or a chauffeur will have no difficulty in finding one. However, for those of you who book with Villanovo, our concierge service can assist. 
Experience the very best way to relax in a luxury hammam
Not only does the red city possess a fascinating cultural and architectural heritage, but it also preserves an exceptional tradition of well-being and physical care. It therefore goes without saying that for you to truly make the most of your stay in Marrakech, a visit to a luxury hammam is a must. In these establishments, you will benefit from all manner of invigorating treatments, ranging from artisan skin scrub to aromatherapy, and from a rose petal bath to a massage. Speak to our concierge service to find the best hammam near your luxury villa or riad.

>>> Read about Essaouira, Morocco's colourful coastal gem

>>> Why is Marrakech called The Red City?
 
Go for an idyllic stroll around the Menara
In terms of a romantic square for people to luxuriate in, there's no denying that we are well served in the Red City. In the centre of the city is the splendid garden of the Menara, a tranquil oasis of 88 hectares dotted with olive trees and irrigated by a large basin. The place is therefore highly appreciated for its peaceful and idyllic character. It is a delightful spot for people, holidaymakers and locals alike, to walk around in and exchange ideas and smiles. Built by Caliph Abd Al-Mumin around 1147, this oasis has no less than 40 varieties of olive tree and offers an enchanting setting made all the better by the stunning Atlas Mountains as a backdrop.

>>> When is the best time to visit Marrakech?
 
Fly over Marrakech on an exciting hot air balloon tour
This unique experience will enable you to discover the red city from another angle, as well as explore the Moroccan landscape. 
Departure takes place at dawn, so even though getting up early will be tough, you will see it has been completely worth it when you are enjoying the sunrise from the air, a truly magical experience you will remember forever. 
 
During your hot air balloon tour you will be able to marvel at the diversity of landscapes, from vast deserts to snowy mountains, passing through the heart of Marrakech and the small villages on the outskirts of the city. 
 
These tour's generally last 4 to 5 hours, so you might be interested in booking extra services on board such as a selection of teas and breakfast, which you will be able to enjoy during the trip. 

Take a tour of the spectacular Palace of Bahia
It's difficult to venture into the famous Palais de la Bahia (or Bahia Palace) in Marrakech without feeling like you've walked into a tale from The Thousand and One Nights. This impressive 19th-century monument remains one of the jewels of Moroccan architecture. It is a heterogeneous blend of beautiful rooms sat in an area of ​​8 hectares where majestic rose flowers are in full bloom. Originally, the magnificent Bahia Palace's 160 rooms were intended for one of the official concubines of the Grand Vizier Sidi Moussa. Without doubt, Bahia Palace is one of the top things to see on your trip to Marrakech.

>>> A guide to the nightlife of Marrakech
Sip a delicious mint tea
Mint tea is a real institution in Morocco. Served hot, it is obtained through the infusion of green tea and spearmint mixed with a touch of sugar. This traditional drink is served everywhere throughout the kingdom, with locals placing it front and centre in the social life of Marrakech. This delicious brew with the digestive and tonic properties, is served to guests by the head of the family, as a mark of hospitality and respect. It is therefore polite to always accept a mint tea when offered by a local. A keystone of Moroccan culture as iconic as the traditional riad.
Discover ancient wonders at the museum of Marrakech
Not far from the Medersa Ben-Youssef and the centre of the Medina is the museum of Marrakech. This spectacular museum boasts one of the most interesting collections in the kingdom, and represents one of the top things to do when in Marrakech. With a surface area of ​​over 2,000 square metres, the building is a must-see for lovers of beautiful buildings, thanks to its typical 19th Century style, showcasing the finest of Spanish-Moroccan art. Built at the request of the foundation of the patron Omar Benjelloun, this private museum illustrates the richness of Moroccan culture. Tourists will discover fabulous jewels, ceramics, calligraphic compositions, paintings, photographs, etc. If you're looking to see something different during you stay in Morocco, then head straight to the museum.

Head to the old town and take in the Ben-Youssef Madrasa
In the heart of the Medina, near the Almoravid mosque, the Ben-Youssef Medersa is one of the architectural masterpieces you simply must see. The Koranic schools's gorgeous Arabo-Andalusian style offers a visual treat for all lovers of beautiful monuments. Head to Ben Youssef Madrasa and admire its sumptuous decoration, its cedar wood structures and Italian marble, as well as its carved or zelligated plaster. Built in 1565, this centrepiece of Moroccan culture covers an area of ​​1,670m² and is able to accommodate up to 900 students. It's little wonder it's one of the top tourist attractions in Marrakech, and indeed Morocco.
Wander through the Medina and shop in the souks
Shopping lovers will be thrilled when they visit the historic district of Marrakech and its colourful souks. This Medina, which is the largest in the Maghreb, is a UNESCO World Heritage Site. Made up of narrow and winding alleys, traditional riads and orange gardens, the place presents an architecture that has not changed since the 17th century. It alone constitutes a particularly pleasant open history book. Getting lost in the labyrinth of shops and craft shops remains a real delight, especially if you like jewellery, leather goods, pottery, perfumes, fabrics, carpets, cutlery, etc. If you have to choose just one to visit, however, we'd recommend Souk Semmarine. 
Visit the truly unique Majorelle Garden
Purchased by the illustrious designer Yves Saint-Laurent in 1980, the Jardin Majorelle was originally designed by the French orientalist painter Jacques Majorelle in 1931. The beauty of this garden evokes a warm romanticism and gentle serenity. This botanical garden, typical of an Islamic garden, comprises nearly 300 plant species spread over an area of ​​about one hectare. The Jardin Majorelle also houses the Museum of Berber Culture which extends over 200m² and holds a number of items showcasing Morocco's rich past. So enraptured was Yves Saint-Laurent by the garden that he chose it for his final resting place - a choice that was echoed with it becoming the site of the Musée Yves Saint Laurent. In short, if you're looking for a history lesson surrounded by an exceptional serenity and beauty, then look no further than the Jardin Majorelle - an absolute must-visit for your stay in Marrakech.
Take in the bustling Jemaa el Fna square at night
Situated near the Koutoubia mosque in the Southwest of the Medina, the famous Jemaa el Fna square is a must-see spot from 5pm when local people flock to this part of the city and it becomes the beating heart of Marrakech. Classified as UNESCO Intangible Cultural Heritage since 2001, this square is incredibly lively in the evening with music groups, itinerant restaurants, snake charmers and chiromancy. No trip to Marrakech is complete without experiencing the bustling heart of the Medina.