10 things to do in Lisbon
Wondering what to do with your time in Lisbon? The vibrant capital of Portugal, Lisbon is a city that is well worth visiting. Here are 10 things to do including a ride on the famous tram #28 and seeing breathtaking views from the observation deck at Miradouro da Nossa Senhora do Monte. Villanovo can help you to organise these excursions so don't hesitate to get in touch for more details.
9. Feira da Ladra flea market
The Feira da Ladra flea market, located in the district of Alfama is the ideal place when you are searching for a unique souvenir to bring home to family and friends. You will find lots of different items including antiques, art, vintage goods and azulejos. Rumoured to have been around since the 12th century, the market is a piece of history that is particularly famous for vendors known for selling stolen items, hence 'ladra' from the markets name, which is translated as thief. The market is open all day every Tuesday and Saturday.
8. Jerónimos Monastery
The Monastery of St. Jerome is a UNESCO World Heritage Site which can be found in the district of Belém. The monastery was built during the Age of Discoveries and shows a highly ornate style of architecture named after Manuel I, the king of the time. This building served as a monastery for monks during the 17th century who provided comfort for the sailors and prayed for the king. Until 1940, the building served as a school and an orphanage, a time in history that won't be forgotten. Tourists can explore the tombs, which contain famous Portuguese people from history, including some royals, and the grounds admiring the exquisite detail that has been artistically carved into the pillars and ceilings.
Admission is just 10€ and the monastery is open from 10:00 - 18:30 during the summer months. You can find more details on their website by clicking here.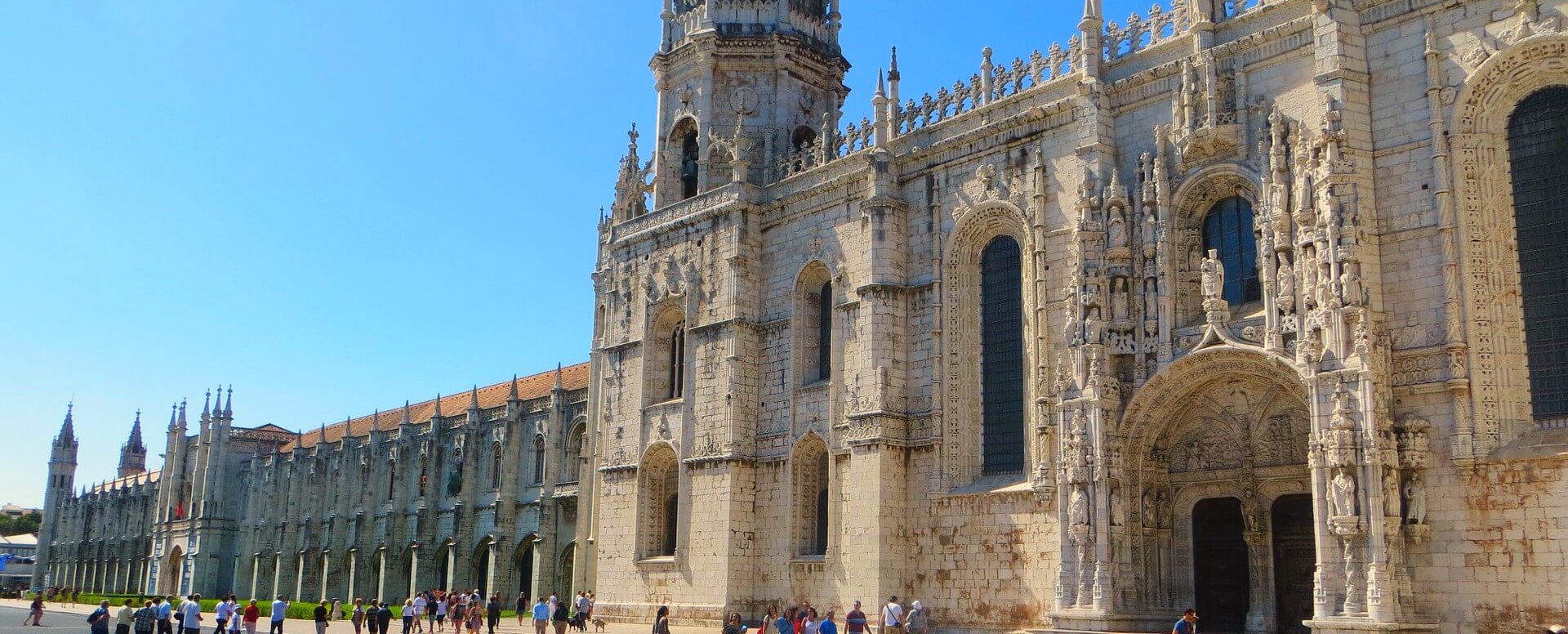 7. Castelo de Sao Jorge
Also known as St. George's Castle, this beauty is perched on top of Lisbon's highest hill in the district of Alfama. This castle offers both fascinating history and breathtaking views of the city below. Most of the ancient relics are still intact including the cannons, 18 towers and the underground chambers. There is also an on site restaurant so you can grab a bite to eat whilst admiring the beauty of the city that lies below. The castle is open from  09:00 - 21:00 during the summer and entry is 8,50€. For more information, check out their website by clicking here.
6. Alfama
Alfama is a popular district in the heart of the Portuguese city of Lisbon. This neighbourhood can be seen from Tram 28, however if you want to have a real cultural experience, we recommend that you explore this area on foot - there really is so much to see here! Alfama is a picture of narrow cobblestone streets that wind past homely restaurants and quaint boutiques. As beautiful as this area may be, it is very hilly so we advise you to take a comfortable pair of shoes with you. Go get lost in the colourful streets and see the real Lisbon!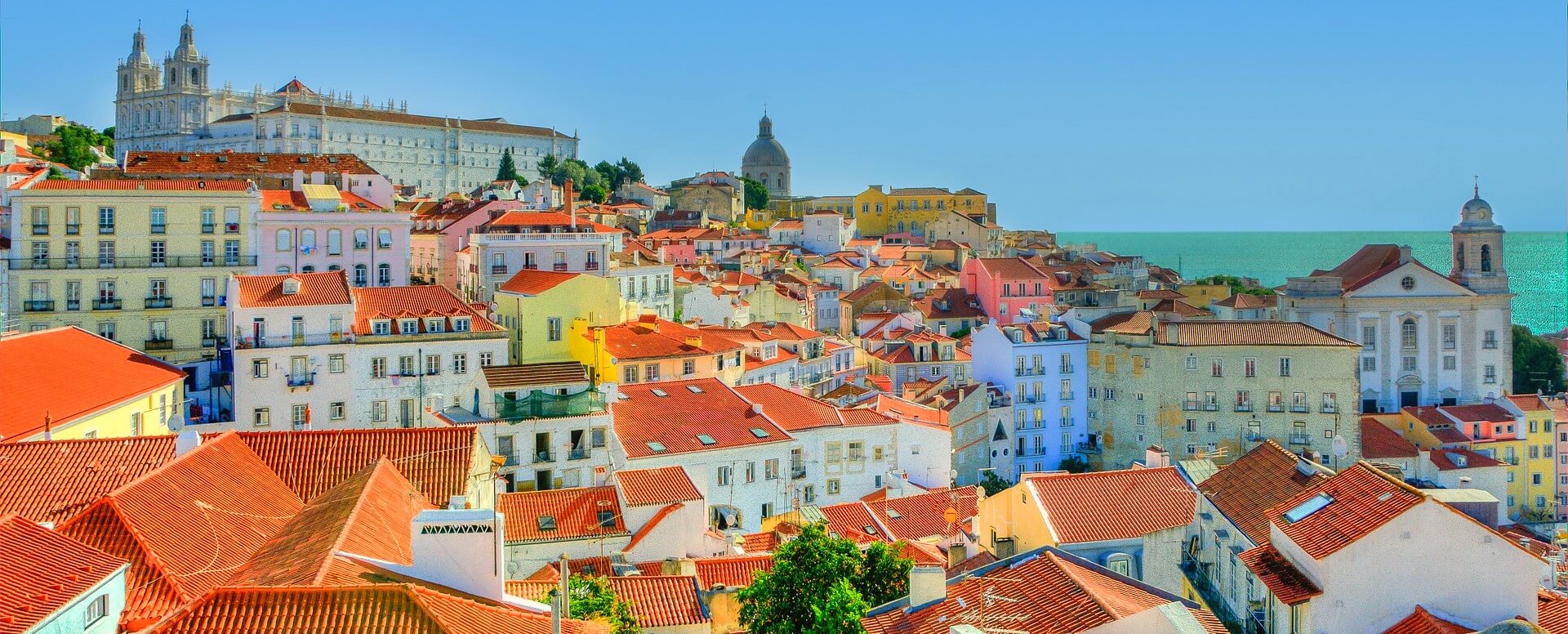 5. Beach
Not far from the city centre of Lisbon, a beautiful coastline of golden sandy beaches can be found. There are numerous beaches that range from family oriented and calm to wild, surfer paradises so you will definitely find one that is most suitable for you. Enjoy a great day out with sand between your toes and the wind in your hair whilst you top up your summer tan. A guide to the best beaches to visit can be found by clicking here.
4. Torre de Belém
Serving as a symbol of maritime Lisbon, the Torre de Belém is a Gothic tower which stands proudly over the mouth of the river Tejo, protecting the entrance to the city's harbour. In the 16th century this building was originally a fort, guarding the city in battle. Classified as a UNESCO World Heritage Site, the Torre de Belém was considered to be a departure point for explorers heading off to explore the world during the Age of Discoveries. Tourists have the opportunity to discover the interior with rooms that were once used as royal quarters, a chapel and a prison. The tower is open from 10:00 - 18:30 during the summer months and admission is 6€. For further details, click here.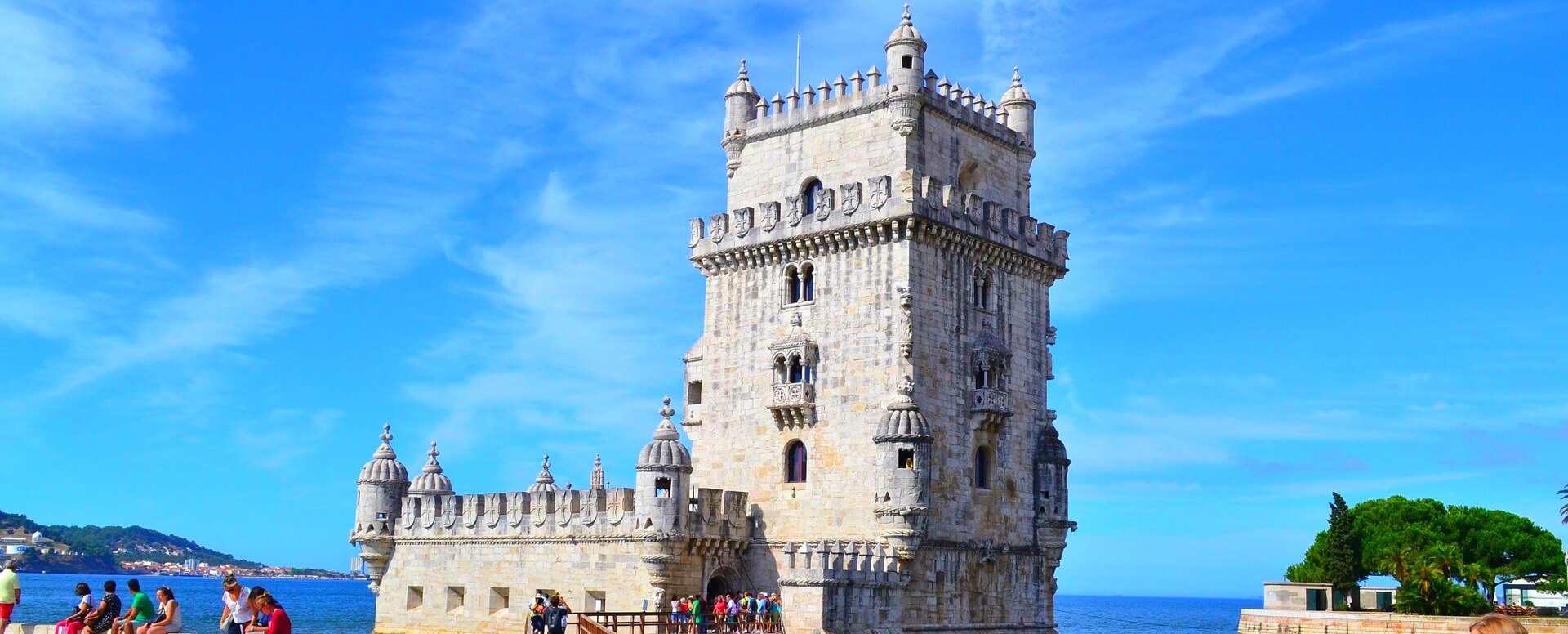 3. Lisbon Zoo
Marvel at the wonderful creatures that are housed in the zoo in Lisbon. Travel around the world as you discover animals from all corners of the globe all in the one park. For a day that combines discovery, fun, adventure and education head to Lisbon Zoo. The zoo is open every day of the year and times are 10:00 - 20:00 in the summer with last entry being at 18:45. Entry tickets cost 20,50€ for adults and 14,50€ for children aged between 3 and 12 years old. For further information and to plan your trip, click here.


2. Tram #28
A trip to this beautiful Portuguese city is not complete without a tram ride on line 28. This tram follows a tourist friendly route passing through some of the most famous districts like Baixa and Bairro Alto and also takes you to popular tourist attractions along the way. The views from the tram are incredible, however it is the experience of riding in the car itself that takes first prize as it winds through the prettiest and most historic streets in Lisbon. The tram costs 2,85€ for a one way ticket and can be purchased at kiosks located all around the city as well as onboard. Running times are generally between 07:30 and 21:15 although can vary depending on the time of year.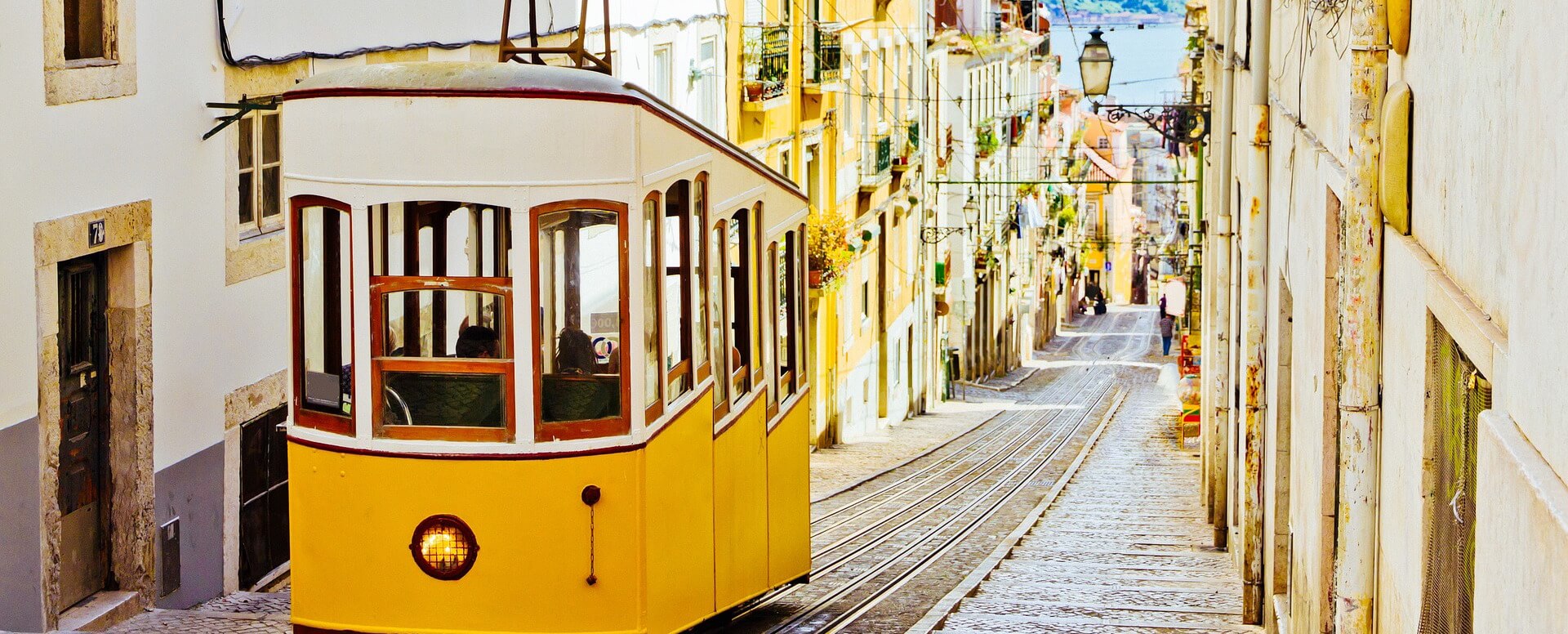 1. Lisbon Oceanarium
The Lisbon Oceanarium is more than just a typical aquarium. Due to its vast size, it really feels like you are in a world underwater. It holds more than one million gallons of seawater with around 8,000 sea creatures. With over 450 different species of animals including penguins, sharks, sea otters, and plenty of fish, this is the ideal place for a fantastic family day out. Located in the Parque das Nações district, the aquarium is regarded as one of the best in the whole world. The Oceanarium is open daily from 10:00 - 20:00 with the last entry being at 19:00. Prices are affordable with a family ticket costing just 39€. For more information, click here.
10. Miradouro da Nossa Senhora do Monte
Not to be missed is the stunning observation deck at Miradouro da Nossa Senhora do Monte. This viewpoint offers a fantastic view of the castle and the city below. Tradition states that this viewpoint is where young lovers would meet to watch one of nature's most spectacular scenes together: a sunset, away from nosy parents. Miradouro da Nossa Senhora do Monte still holds a romantic ambience and gives you perfect memories with your lover.