10 things to do in the Mediterranean
Written on : 14 September 2017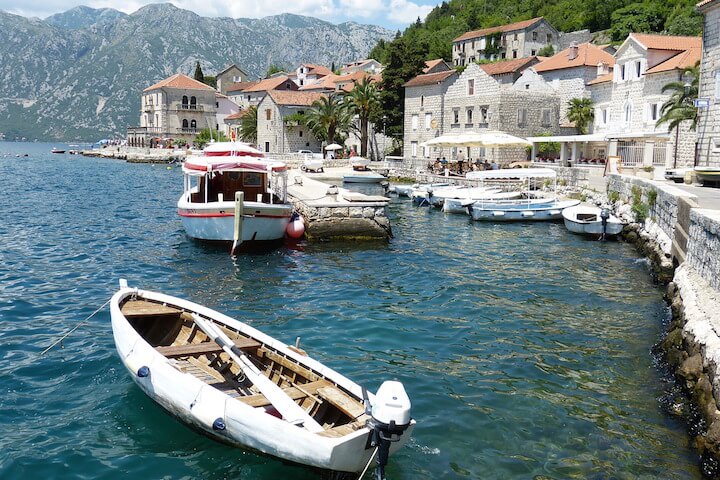 What to do in the Mediterranean? Discover 10 ideas for fun activities
For your holidays in the Mediterranean, make the most of activities to bring back wonderful memories as well as sparkling anecdotes that you will remember all year.

>>> Discover our European villas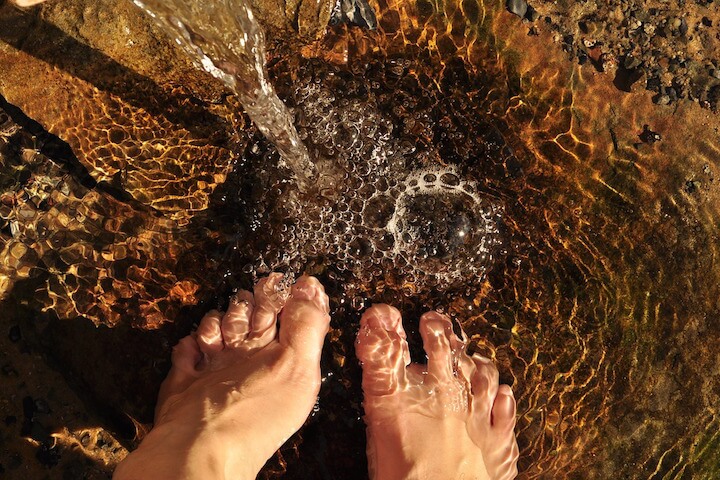 Bathing in the sun
The Mediterranean invites you to enjoy swimming and long hours of sunbathing. And if you plant your parasol in Brac, off Croatia for your next vacation? You will enjoy its refreshing breeze and its superb beach called "Golden Horn" which forms a capital "V". You can also opt for the turquoise waters of Sardinia or the Paradise Bay of Malta, a beach little known by travellers but which has never been so well named.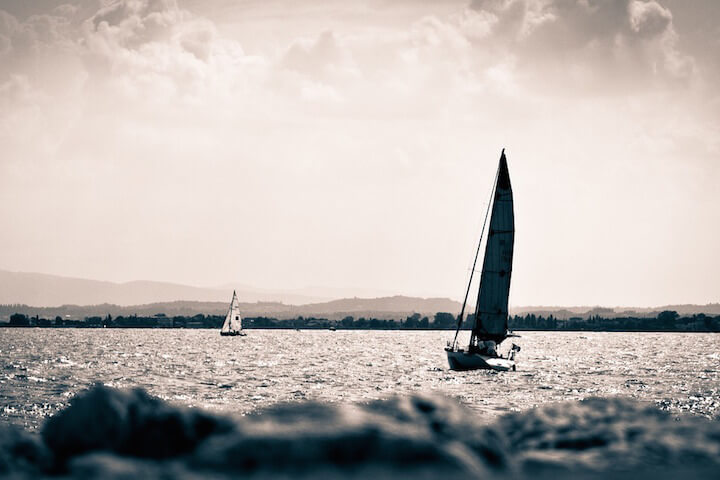 Watersports
The Mediterranean is above all the perfect place to practice a long list of nautical activities. During your holidays, you can enjoy the regatta, sailboat cruises, windsurfing and kite-surfing. If you are a fan of windsurfing, head towards Gruissan and the Massif de la Clape where the wind reigns throughout the year.

If you are looking for authenticity, come and explore the fishing ports of Palavas or Sète. You will await the arrival of the boats bringing the fresh fish, the shellfish and crustaceans whose fragrant flesh will leave you with a pleasant Mediterranean aftertaste.
 
A thalassotherapy session
You will discover the benefits of the sea through thalassotherapy. Whether in La Grande Motte or on the Riviera, enjoy your holidays for a session of this soothing cure. In a seawater pool filled with seaweed, mud and sand heated to 32°C, you will relax with submerged water jets operated by a hydrotherapist who will ease the painful parts of your body. A real retreat in the Mediterranean!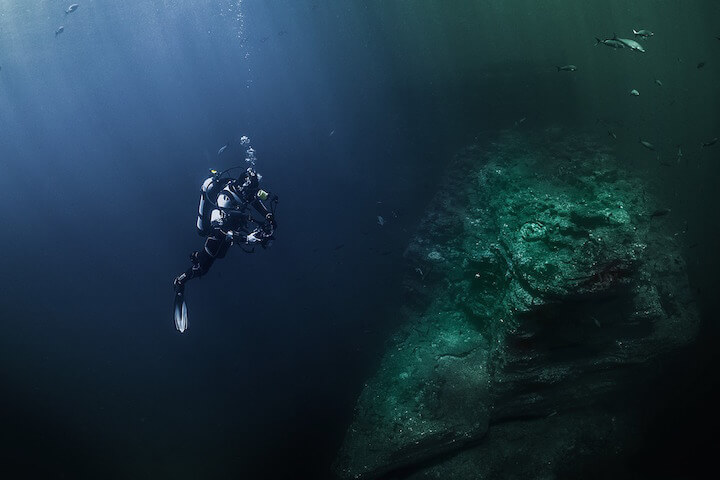 Scuba Diving
The seabed of the Mediterranean is full of rare fauna and flora. Corsica is the preferred place for divers with its "Provencal bench" with a depth between 20 and 50 metres. Under a crystal-clear sea, you will discover, in a magnificent natural scenery interspersed with violet gorgons and a parterre of anemones, a wide variety of marine animals: grouper, sea bream, crayfish, red corals and other inhabitants that will enchant your eyes.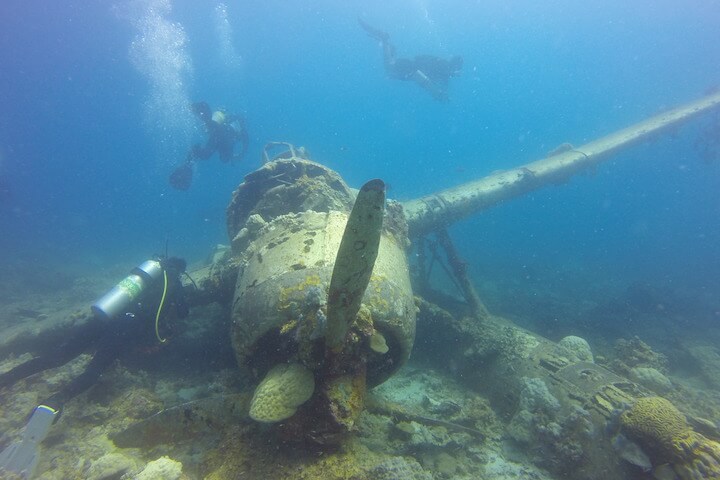 A treasure hunt
Passionate about the adventures of pirates, you can participate in a treasure hunt through the exploration of the many wrecks. With a group of divers, you will start looking for your booty thanks to numerous clues scattered all over the place by the organisers. Through this game, you will also discover the marine environment.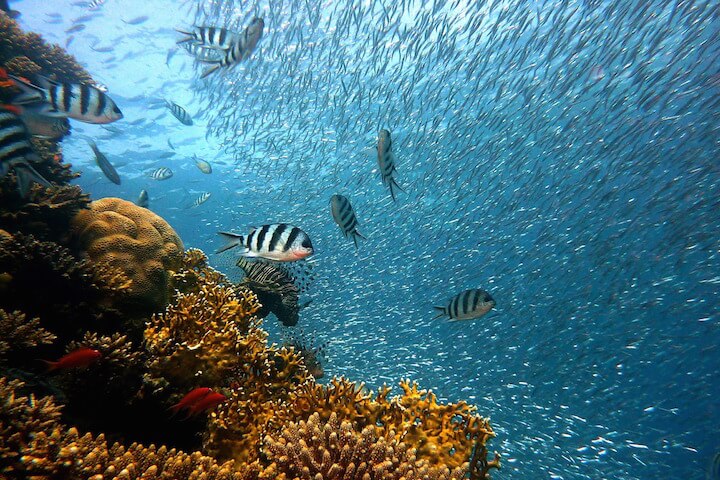 A visit to a marine nature park
The Gulf of Lion is the first natural park in the Mediterranean. Between the coasts of the Pyrenees Orientales and those of the Aude, its natural marine park covers more than 4,000km² of marine space. Underwater coexist exceptional species  - including 35 threatened - such as brown grouper, far and white dolphin, against submarine canyons. With 2.5 million visitors a year, this park is an ideal stopover on the Mediterranean.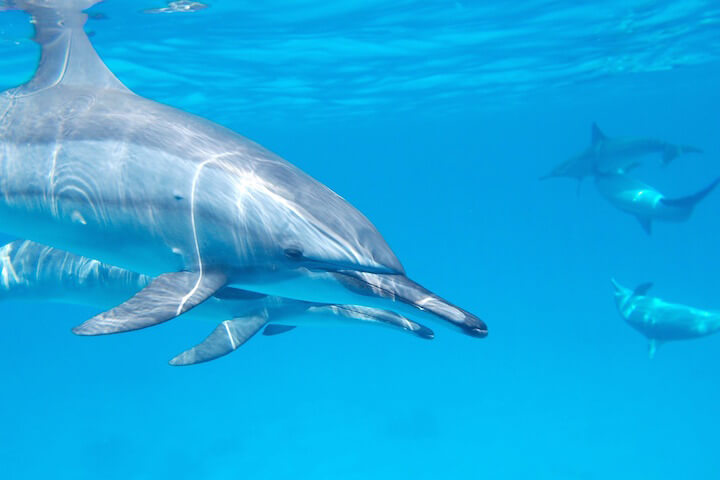 Swim with dolphins
You've been hungry after watching Luc Besson's "Grand Bleu"? You will feel like you're in a dream in the sanctuary of Pelagos, entirely dedicated to the protection of cetaceans in the Mediterranean. Take a snorkel, a mask and a suit and come and meet the dolphins. Animated with a natural curiosity, they will approach and you will be able to seal your new friendship by sharing a few fathoms.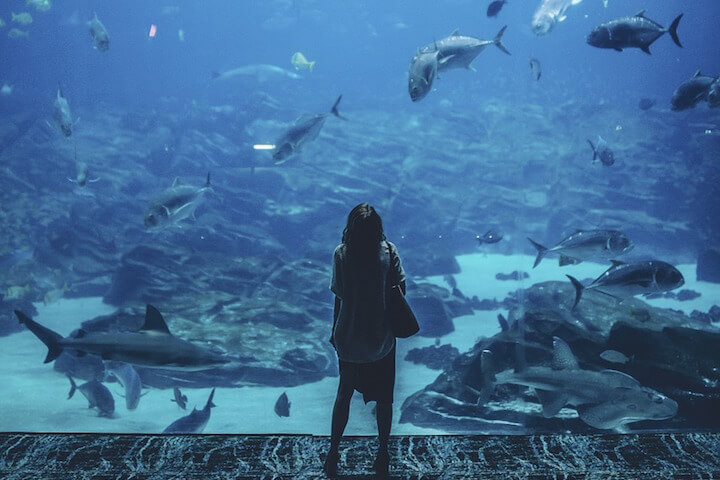 The discovery of a giant aquarium
Located in Grau-Du-Roi in the Camargue, the Seaquarium is an amusement park offering various fun activities and giant aquariums. In its many basins, there are over 2,000 Mediterranean or tropical fish, sea turtles, seals and cheeky sea lions. Its structure is unique in Europe. With 30 species of sharks, you will tremble deliciously watching these fearsome predators whose sharp teeth will not hurt any tourist.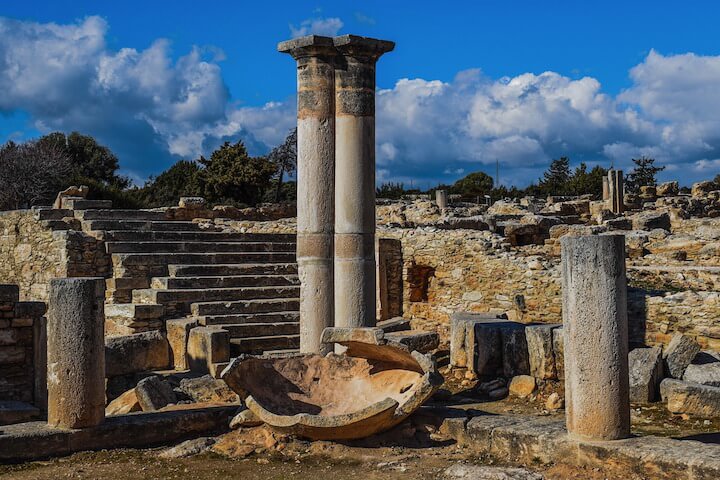 An archaeological tour
One can be on vacation and become the new Indiana Jones. The Mediterranean is also a place rich in archaeological heritage. Ancient civilisations reigned in ancient times on the Mediterranean rim, including Carthage on the Gulf of Tunis. Its ground and its buildings are the witnesses of more than 2,000 years of history where the shadow of Hannibal still hangs. You will also be able to explore Crete and its site Cnossos to plunge back into the heart of the Minoan rites.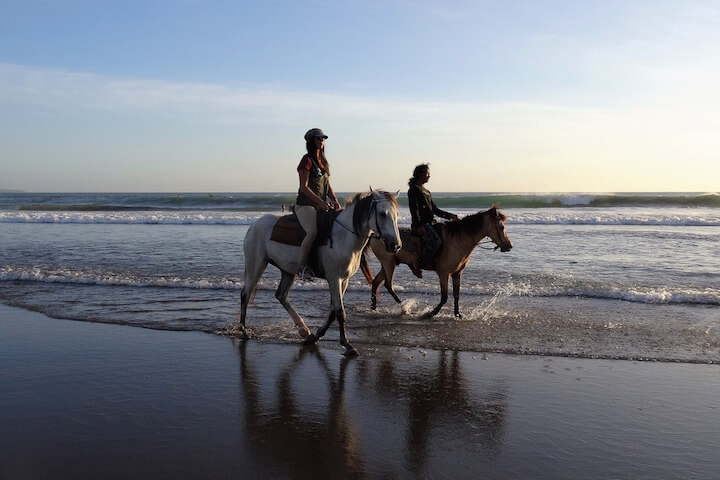 A horse ride
In the Mediterranean you can enjoy many kilometres of coastline to stroll on horseback on the exceptional beaches that hemline the sea. Enjoy the unique experience of being on the back of this sublime animal, and admire beautiful landscapes for a whole day or just for a few hours.

The best: a stroll during the setting sun! An unforgettable moment for both beginners and experienced riders.

One of the most extraordinary corners to go for a walk, is the Camargue with its sandy coastline and its charming lagoons.

>>> Discover all our experiences