Discover the trendiest cars to rent for your next holiday
Written on : 05 November 2019
By : Colombe Taddei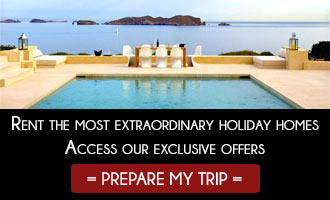 Have you just booked an extravagant holiday with your friends, other half or with your family? Wherever that may be, have you considered renting a car? If the idea has not crossed your mind yet, Villanovo is taking you on a tour around the world to discover which luxurious cars would be the best suited to your needs and destination.

>>>Winter 2020 - Where to go?
Why rent a car on your next holiday?
To begin, it is necessary to discuss the various benefits of renting a car while on a holiday. Granted, the thought of driving a new car in a foreign country can appear to be overwhelming, however, these next points should be of great help for surpassing the fear. For most of us, the purpose of a holiday is to unwind fully, in a serene and peaceful environment, in order to spend some quality time with your loved ones as well as detach oneself from daily routines. Imagine having to rely on public transport or taxis throughout your entire holiday, having to organise your timings in accordance with the right bus times, it is definitely a restriction and is not convenient, especially for those of you with children! By renting a car, you have guaranteed cosiness and convenience, not to mention it turns out to be budget friendly and you can be restriction free, in other words, a perfect holiday is ensured. 

>>>Villa rental: the choice of comfort
A Range Rover for an Alpine holiday
The first Range Rover model was created in 1947; it was inspired from military models and was created for farm use. Since then, Range Rovers have been associated with luxury, comfort, style and practicality and are seen driven by various celebrities, and used by royals due to the many technological privileges that they provide. For a holiday in a luxurious skiing resorts such as Courchevel or Zermatt, Villanovo recommends renting a Range Rover as they suit the sophisticated lifestyle of these cosmopolitan resorts, as well as the terrain which can be difficult to drive on at times with the altitude and snow. With its V8 engine which reaches 339 horsepower and a maximum speed of 210 km/h, an acceleration from 0-90 km/h in just 7.4 seconds, not to mention 8 speed automatic gearbox, the Range Rover is ready to tackle a rocky  mountain road and maximise passenger comfort to its full potential.

>>>Rent a chalet in the mountains
A Fiat 500 to live the Dolce Vita in Italy
Whether you are in Rome, Umbria or the Amalfi coast, a fiat 500 is a must-have when going on a holiday to the land of exquisite food and fascinating art and architecture. This icon of the italian automobile industry is ideal for families, as it sits 4 comfortably, and is the most authentic way of visiting Italy's picturesques villages thanks to its possibility of having a panoramic roof. Taking part in tourist attractions with comfort and privacy, with a real taste of the dynamic italian lifestyle, what else? Don't let yourself be fooled by the size of this stylish vehicle: its fame might appear to be due to its visually pleasing aesthetics, but the Fiat 500 also guarantees thrill rides with its 1.4L multiair turbo engine which reaches 160 horsepower, ideal for long country roads in Tuscany.

>>>Discover our luxury villas in Italy
A Jeep Wrangler in Morocco

With one of its models being called Sahara, what better vehicle than a Jeep Wrangler to maximise your holiday in Morocco! This trail rated car is highly recommended for thrilling experiences on the rocky roads of Morocco or in its beautiful golden desert. If you are heading to Marrakech on your next holiday, a visit to the exciting Sahara desert is a must. Instead of having to organise this adventure and being restricted by the desert guide who will accompany you on a ride in the sandy mountains, why not set sail towards the greatest extent of the horizon in privacy? In a Jeep Wrangler, also referred to as a freedom machine, not only are you guaranteed security and comfort but you are also ensured high-end quality. Whether you opt for the sky one touch power top, the sunrider soft top or the freedom top modular hard top, the Jeep Wrangler is a scene setter. Last but not least,by renting a Jeep Wrangler for an excursion to the Sahara desert, cleaning up the sand in the car will not be a hassle afterwards due to water resistant removable carpet and the one-way floor drain valves.

>>>Find your dream villa in Marrakech
A convertible BMW 2-series in Miami
Have you ever wanted to live the American dream and cruise Miami, the magic city, in a convertible and feel like a celebrity? Grant your wish and rent an elegant convertible BMW 2-series to explore the fascinating city fully, to make sure you won't miss out any important sightseeing spots. From South Beach to Sunny isles, there is always something to see in Miami! Despite being practical, taxis and ubers are extremely expensive and can be a potential tourist trap. With your own convertible, which not only has an incomparable aesthetic but also an amazing engine performance, it is possible to explore what the city has to offer at your own pace. Why not go on a roadtrip and venture into the depth of Florida? Even on the motorway, the convertible BMW-2 series remains the choice of excellence, due to its ability to retract the roof while moving and reaching 90km/h in just under 8 seconds.

>>>Discover our luxury villas in Miami