A variety of choices for all tastes
Gazelle horns, baklava, makroud... you probably know them. There are a very large number of different pastries and there are as many ways to prepare them as there are Moroccans!

Some are baked in the oven, like gazelle horns, others are baked in fried oil and then soaked in honey, like chebbakiyas. Some are even cooked in hot oil, like sfenjs.
Chebbakiyas are very popular during Ramadan, soaked in honey. They allow those who fast to regain their energy quickly.

Pastries are consumed differently, depending on the occasion. During weddings, they are eaten after dessert, while during religious holidays such as Eid, they are consumed as desserts.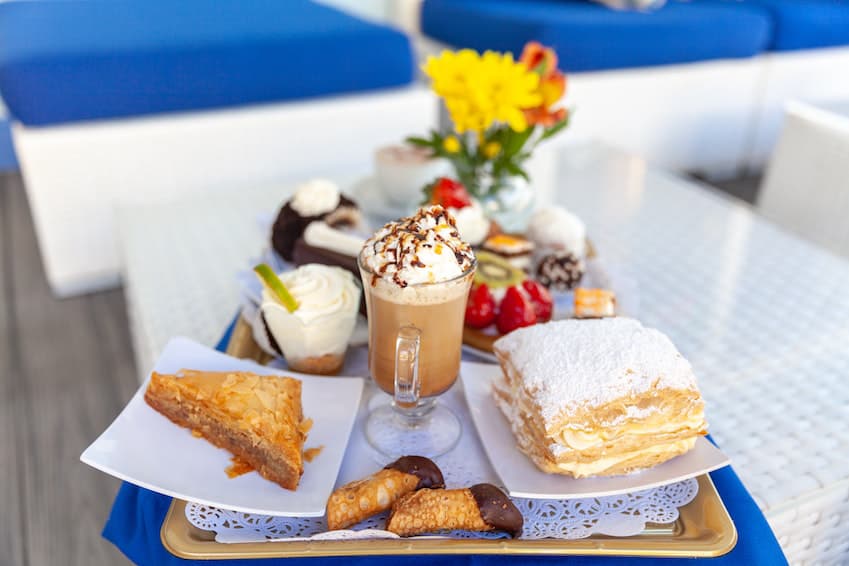 Oriental pastry or Maghrebian pastry?
Moroccans or Algerians will tell you: the term "oriental pastry" means everything and nothing at once. It is a bit like bringing together French, German and Greek gastronomy under the term "European gastronomy", the term is too broad. 
Maghreb cuisine has very varied origins and sources of inspiration, from Berber pastry, to Ottoman Empire pastry and Andalusian inspirations. Indeed, the region remained under Ottoman rule from the 16th to the 20th century and maintained very close relations with Andalusia for almost 5 centuries.

Traditional Moroccan pastries are often made with honey, marzipan, orange blossom and, more occasionally, cinnamon. In the Middle East, particularly in Syria, pastries are sweetened with sugar syrup rather than honey. 
Moreover, Morocco is the only country where baklava is not part of the "typical" pastries, because it is a pastry of Turkish origin, and Morocco is the only country in the Maghreb that has not been part of the Ottoman Empire.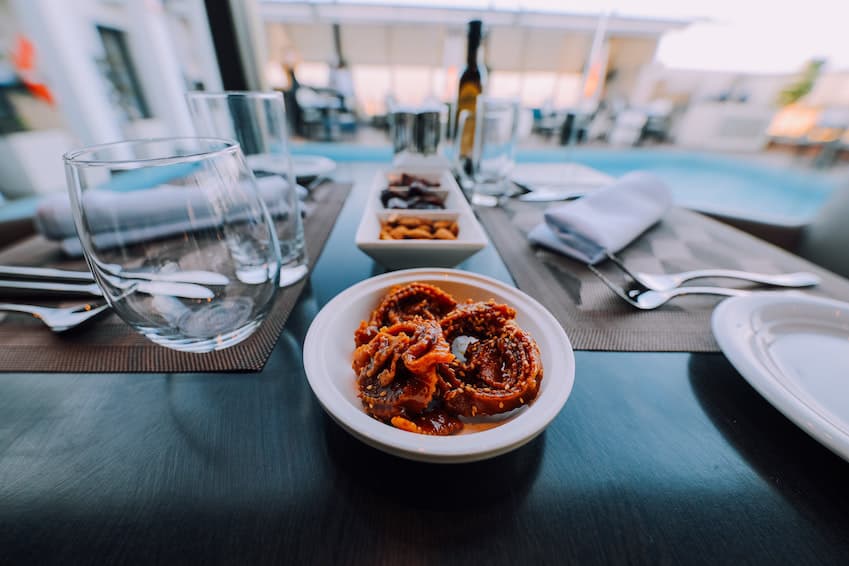 The specificities of each country
In Morocco, the oldest origins of pastries are Berber and date back more than 20 centuries. Even today, Moroccans still eat rghaifs, pancakes made of puff pastry, and beghrir, another kind of pancake made with doughnut batter.

In Algerian pastries, there are many dried fruits, especially almonds. Algerian pastry has its origins mainly in Ottoman and Andalusian cultures.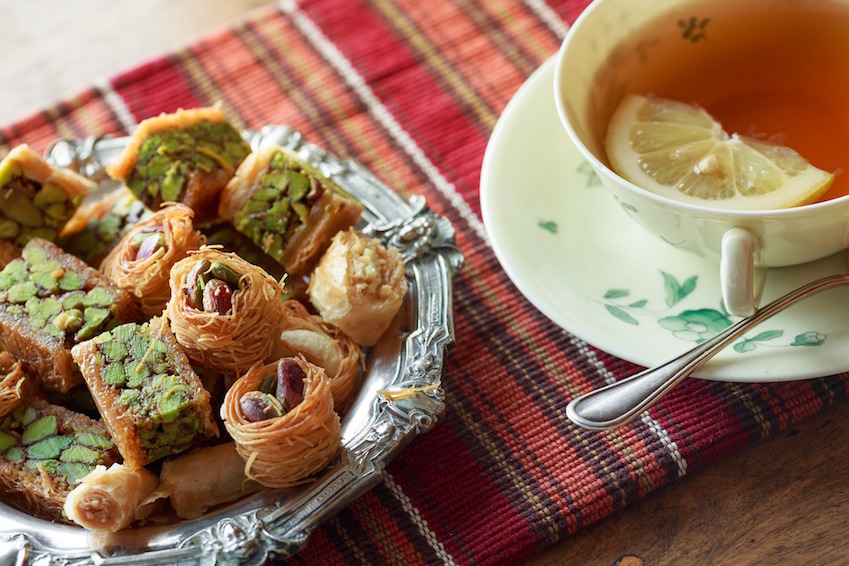 Did you know that?
You may know about briouates, also known as "almond triangle", but do you know the origin of their name? These pastries take their name from the word "bra", which means "letter" in Arabic. Indeed, the shape of these pastries resembles the shape of the envelopes used by Andalusian lovers to write words of love to each other.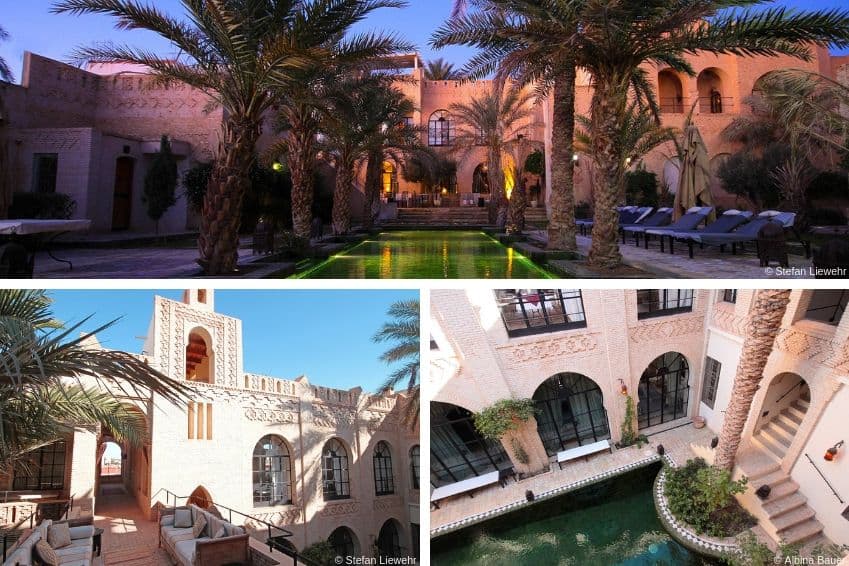 If you want to taste the best pastries or bring back some sweet memories to your family, these addresses are a must. They have been selected by Riad, our specialized guide in Marrakech. 
Pastry of the Princes, in Marrakech
Pâtisserie Amoud, in Casablanca
Pâtisserie Amandine, in Marrakech
Gatô pastry shop, in Marrakech
Flavours of the Orient in Marrakech and Casablanca
Mirgon Pastry, in Marrakech 
Kawtar Bakery Pastry, Marrakech
Rouge Vanille, in Marrakech