Mauritius, this corner of paradise that we continue to desire for its paradisiacal beaches, its authentic cities and its sensational activities. In the heart of the Indian Ocean, this idyllic destination is full of treasures of all kinds that continue to surprise. And, with a marked multiculturalism, it attracts travellers from five continents to discover the Mauritian heritage for memorable holidays. At Villanovo, we have grouped together for you the essential activities for your stay in Mauritius.
Discover an exceptional natural heritage
Land rich in its origins and its past, Mauritius is an intercultural journey on its own with a panel of landscapes so different and surprising. Sometimes, there are inexplicable natural wonders that offer us breathtaking panoramas and mark the spirits. In particular, one of them is in the land of 7 colours in Chamarel. Between Roches Noires and Morne Brabant, it is a true work of art of clay minerals that stands. These multicoloured lands of volcanic ash from the basaltic lava have, over the years, evolved to create an exceptional setting in the heart of lush vegetation. And, not far from there a Rhumerie will transport you in the culture of sugarcane.

Le Morne Brabant, meanwhile, the giant at dizzying heights is a challenge that the more adventurous must climb. With its rugged flanks, the ascent remains somewhat complex but at the end offers a magnificent view of the horizon and the other islands among the blue expanse. Ideal for trekking and hiking, it is also a place full of history, symbol of the fight against slavery and a sublime spot for swimming in crystal clear blue waters.

Other phenomena and not least, the Black River Gorges and Lake Grand Bassin will dazzle you similarly. Indeed, the first stands in the hollow of lush forests to cross on hiking trails, while discovering giant bats. And, the lake that hides in an old crater of a volcano, is also an authentic place of culture, in which each year the Maha Shivaratri festival is celebrated. This celebration brings together locals and tourists in a festive and colourful atmosphere.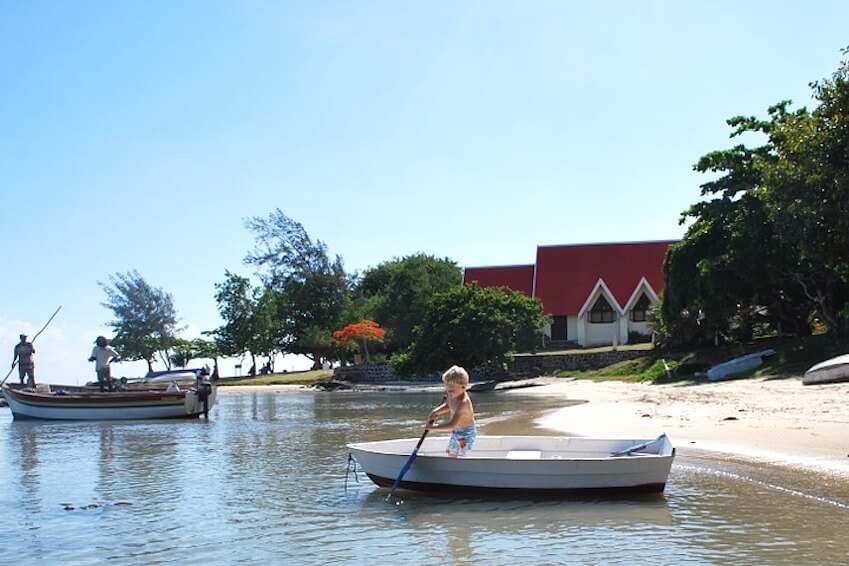 Visit authentic cities
A city of art and history, Port Louis carries in its heart all the history of Mauritius with buildings in the image of its past and the history of slavery, similarly to Cap Malheureux and its emblematic shipwrecks. Notably, the Eureka House plantation takes you to a colonial mansion with a museum dedicated to art and antiques. A former landing place, there are similar traces of the past in the city gathered in the central market of Aapravasi Ghat and Fort Adelaide in tribute to workers from India. However, Port-Louis today stands out for its vibrant life with Caudan Waterfront and its good restaurants and shopping addresses or the Champ de Mars to follow hectic horse races.

In the same festive atmosphere, Grand Baie is a delight for travellers. This coastal village offers a range of activities to discover with family or friends. Day and night, she continues to live to the rhythm of its vacationers by offering unique places to go shopping: Sunset Boulevard, where famous brands meet or the Grand Bazaar, this colourful market where you can hunt for souvenirs. However, before heading to Grand Baie, do not forget to visit the Garden of Pamplemousses with the famous giant Victoria Amazonica water lilies.
Embark on a cultural and sensory getaway
A trip to Mauritius would not be complete without a visit to the Tea Route and the Sugar Adventure. In the heart of three estates, discover all the treasure of Mauritius: tea. In the Domaine des Aubineaux you will plunge into a colonial atmosphere, similar to the Domaine de Saint Aubin and its specialty of agricultural rum or the Bois Chéri tea factory. While exploring these three properties, you will learn more about the island's history and tea culture.

Like tea, sugar is an essential product for Mauritians. And, the sugar estate of Beau Plan offers you the opportunity to discover all the secrets. You will have the honour to visit this farm during an interactive tour on topics ranging from the birth of the island to the development of sugar cane manufacturing processes. Then, to the delight of your taste buds, the owners will make you taste a variety of sugars and local products, which you will find in the Fangourin, an exceptional restaurant or even in the village markets.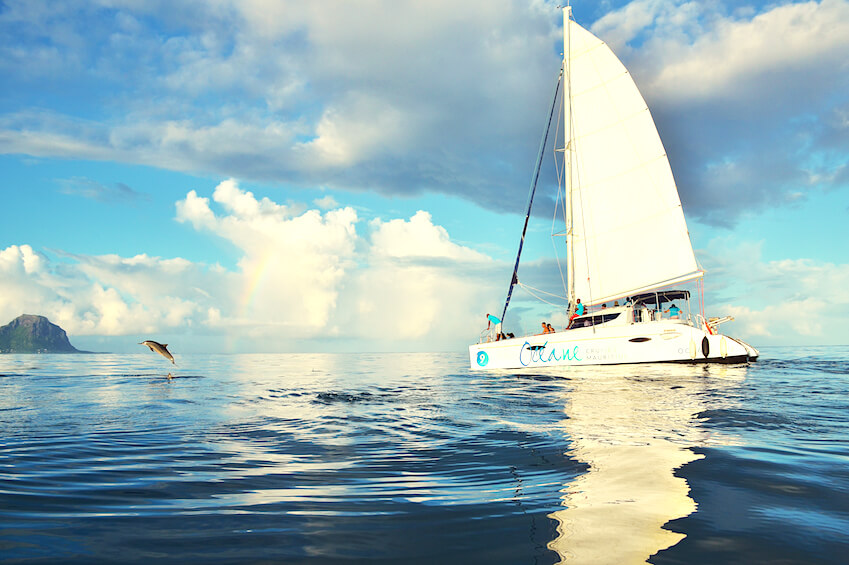 Activities for the whole family
Thanks to its wide variety of landscapes, Mauritius is a paradise for young and old alike. Indeed, in the land or in the heart of the Indian Ocean, you will not be disappointed and will not have time to get bored. Particularly, with historic courses in breathtaking panoramas, it has become, over the years, a favourite destination for golfers. Then, with its plains, mountainous flanks and forests, it is ideal for hiking, biking or trekking for a day. And, on the water, thrill seekers like to try water skiing, kitesurfing, surfing, kayaking or diving and seabob to discover the richness of the seabed. Taking a catamaran cruise to explore dolphins in their natural habitat and immerse themselves in their world is also a must. But above all, being able to admire all the Mauritian splendours from the air in parasailing is a must!

To delight the youngest, even if the parents do not stop to have fun too, the adventure parks are an excellent family outing. At Casela World of Adventures, its animal park contains incredible species such as giraffes, ostriches, antelopes and big cats. This amusement park also allows you to indulge in quad biking, canyoning or zip line. In the La Vanille Nature Park, you will have the opportunity to discover and teach your children the secrets of the species of the field such as reptiles, geckos and giant tortoises. You can also have fun in the Jungle Adventure Playground. Then, the Aquarium offers you to see other species, which you can also discover during a trip in Solar Undersea Walk while walking underwater.

>>> Discover our experiences in Mauritius