Top 10 must-sees in Karnataka, the jewel of India
Written on : 11 March 2019
Villanovo is growing and so are our destinations. For your pleasure, we offer you the possibility to rent luxury villas in India, and more specifically in Karnataka. Located in the South of India, Karnataka is a province that really engages its travellers. Let yourself be enchanted by the smells and colours of this beautiful region that will allow you to discover the Hindu history. Between temples and palaces, your trip to Karnataka will blend spirituality and discovery for an extraordinary stay in India. Discover our selection of activities not to be missed during your stay in Karnataka.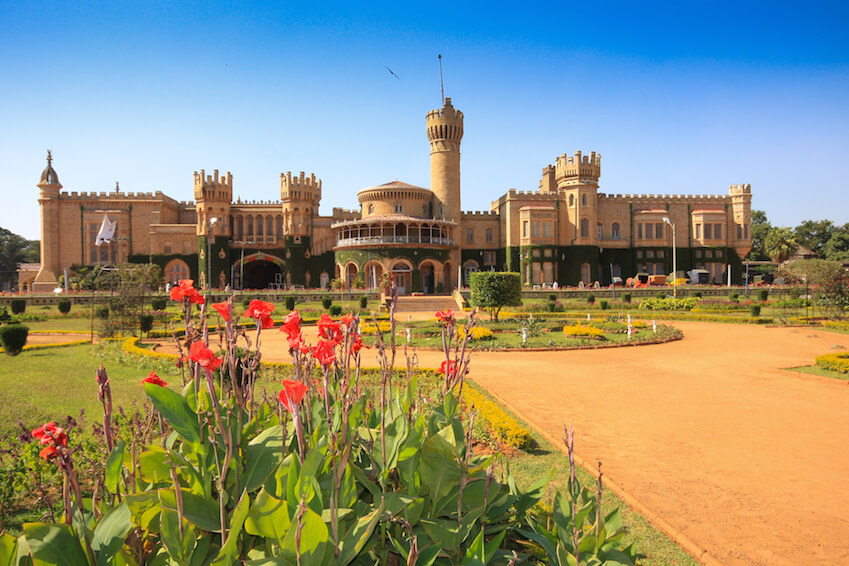 1 - Bangalore, the Indian 'Silicon Valley'
The capital of the province of Karnataka, Bangalore is not a very touristy city. However, this is not why the detour is worth it! Immerse yourself in the Indian culture and discover this city of a thousand and one colours. Start your journey at KR Market, also known as City Market. This flower market will be perfect for all photographers who will be able to feast! Thousands of colorful bouquets are sold here every day to the delight of locals and tourists alike. Then stop at Lal Bagh, an extremely well-preserved botanical garden. Perfect for a family outing! Do not miss Tipu Sultan's palace of course, distinguished by its teak pillars and colourful frescoes. Finally, the temple of Shiv Mandir is undoubtedly one of the most beautiful sites of Bangalore. This Hindu temple, beautifully carved in stone, is a true invitation to travel and spirituality.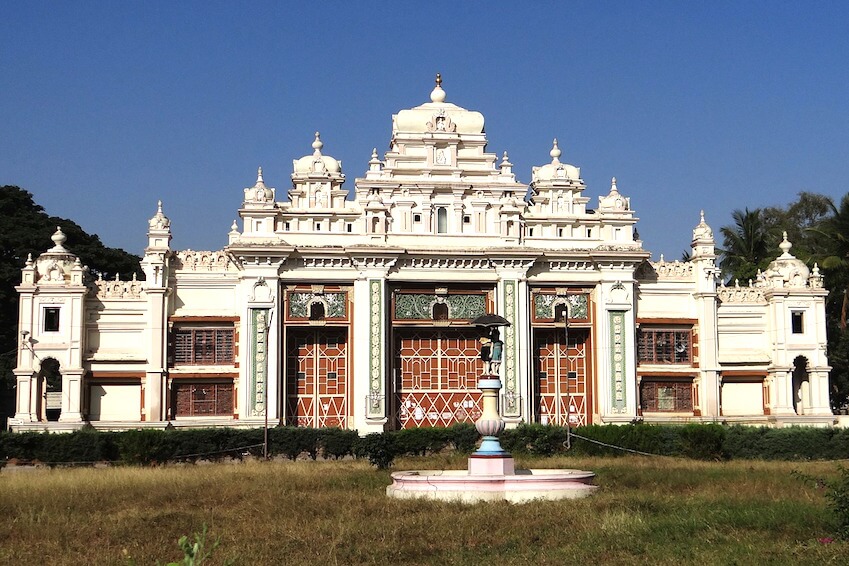 2- The Mysore Palace
Extraordinary and picturesque, the Mysore Palace is one of the most impressive buildings in India. This royal building was the former seat of the Wodeyar. Its architecture gives an idea of ​​the madness of the greatness of the maharajas. Composed of granite, pink marble domes and arches supported by high pillars, the Mysore Palace will surprise you with its grandeur and beauty. Let yourself be hypnotized by this magical place where you are presented with a true festival of colours. Between the sublime courtyards, the tropical gardens and the luxury of the buildings, Mysore Palace will enchant you!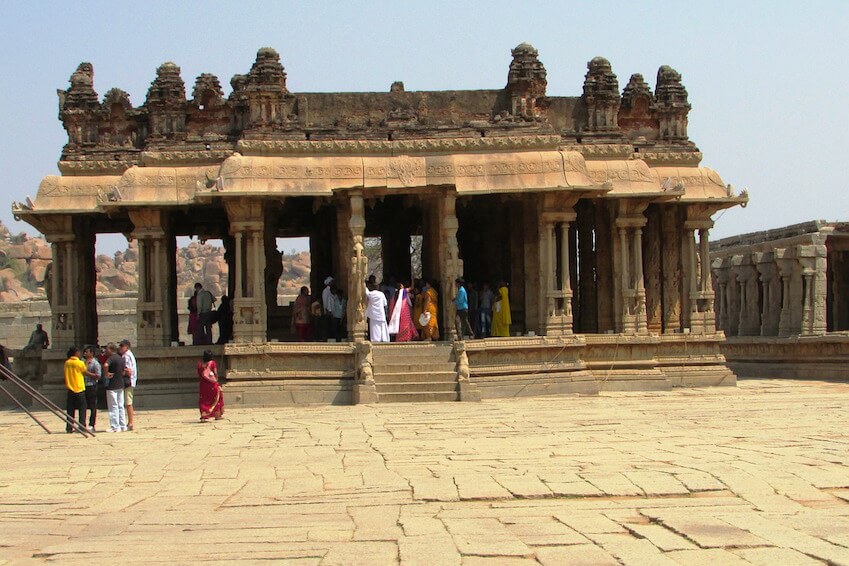 3- The temple of Vittala
Located in the village of Hampi, the temple of Vittala is a treasure that is not to be missed during your stay in India. If Hampi is known for its religious temples and its tremendous charm, the temple of Vittala is probably one of the most beautiful monuments of the village. Rising from the south bank of the Tungabhadra, this temple is particularly famous for its sublime musical pillars. Indeed, when you hit the pillars of the Vittala temple at a certain speed, you can hear a sound that looks like a musical note. This characteristic gives the temple of Vittala a mystical and hypnotic atmosphere. Dedicated to Vishnu, the second god of the Hindu trinity, this temple is ideal for a historical and cultural ride.
4- The forgotten village of Pattadakal
As a UNESCO World Heritage Site, Pattadakal is famous for its Hindu temples dating back to the 8th century. Indeed, the village of Pattadakal is a real invitation to spirituality with many religious buildings dedicated to Shiva. Ideal for meditation and yoga, Pattadakal offers a peaceful and relaxing atmosphere. Throughout your visit, you will discover the art of Chalukya. Among the myriad temples you will find in Pattadakal, do not miss Virupaksha. This temple, of incredible beauty, will enchant you with its splendid sculptures and its many clapboard windows. The temples of Jambulinga and Papanatha, which bring together three historical periods, are also worth visiting. Embark on a truly timeless journey and lose yourself in the wonders of Pattadakal!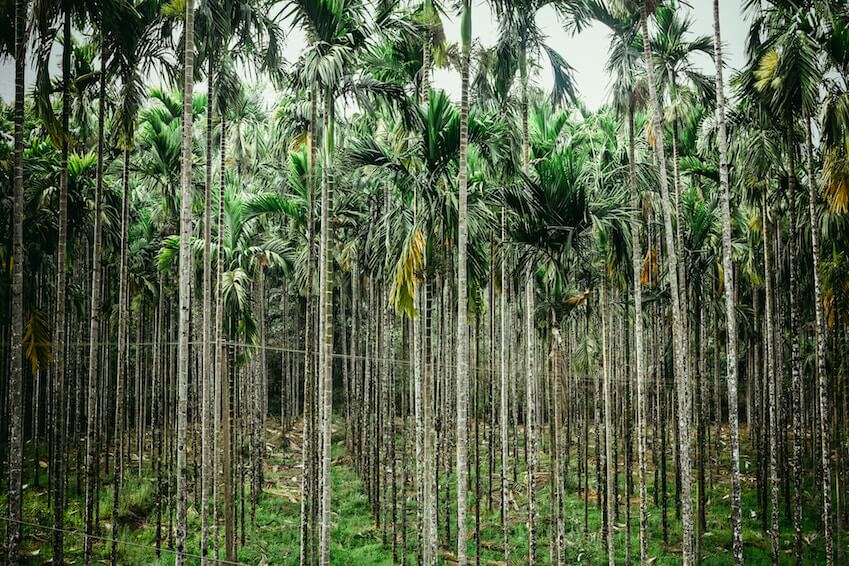 5- Madikeri and its breathtaking natural landscapes
Known for its lush valleys and coffee aromas, Madikeri is one of the splendours of Karnataka province. This village, where there is a peaceful atmosphere, enjoys a cool climate that is very pleasant in summer. It is a picturesque hill station, perched in the mountains. Start the tour with a stroll in Raja's Seat, a seasonal garden of flowers and artificial fountains. Then make a stop at the temple of Sree Kanchi Kamakshi which will impress you with its beauty. End the day at Madikeri Fort, also known as Fort de Mercara, founded by Mudduraja at the end of the 17th century. Finally, do not leave without admiring the beautiful Abbey Falls, a highly popular place in Madikeri.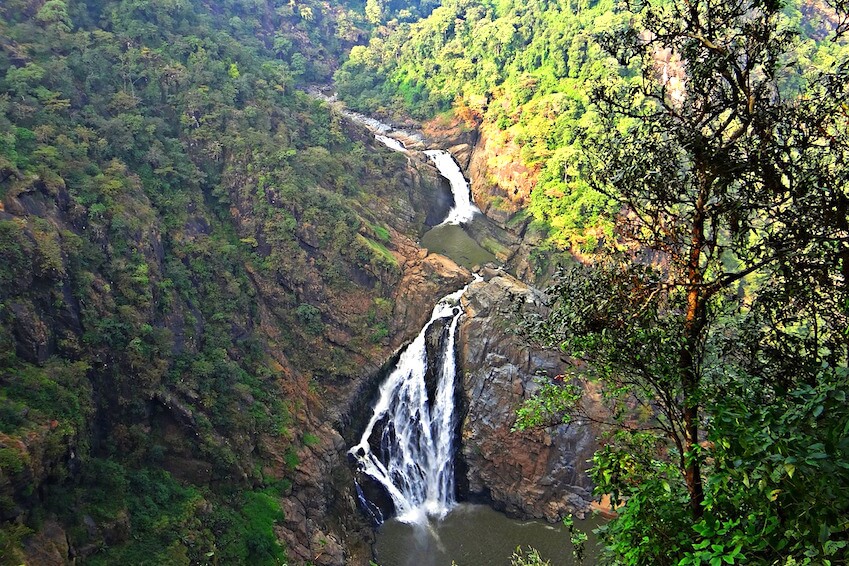 6- The Yellapur waterfalls
A jewel of Karnataka, Yellapur is a village where life is good. Away from the hustle and bustle of the city and tourists, this village is conducive to relaxation and meditation. Besides, the environment is splendid. All nature lovers will be delighted at Yellapur. Indeed, this place has a myriad of waterfalls that will undoubtedly amaze you. From the falls of Satoddi to the cascades of Magod passing Jenukallu Gudda, Yellapur will not stop enchanting you. Stroll along these spectacular waterfalls and soak your feet to cool off. All the while you can enjoy the incredible views!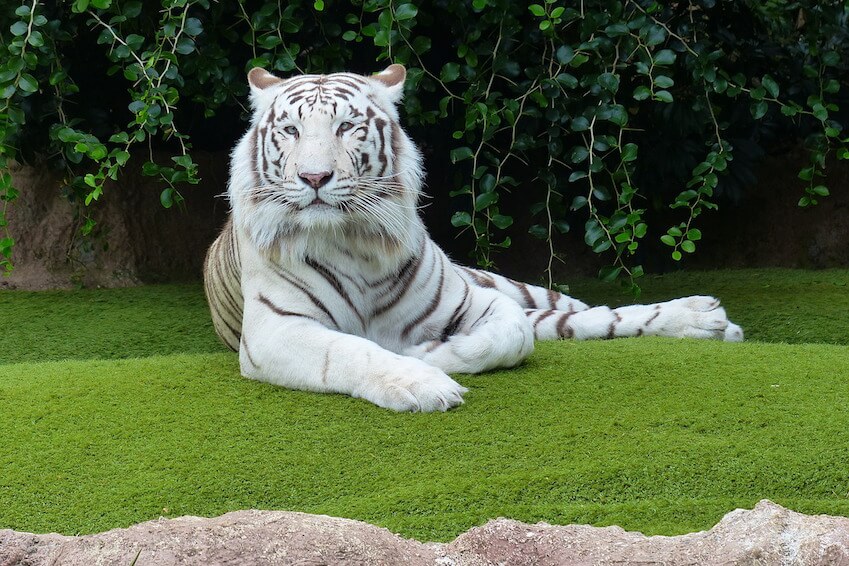 7- Bannerghatta National Park
Give your trip to India all the makings of a great safari and take a ride in Bannerghatta National Park. Only twenty kilometres from the bustling atmosphere of Bangalore, lies a sublime refuge where you'll find an exceptional flora and fauna. Here you will find white tigers and a multitude of birds, that are incredibly well protected. Like a walk in the jungle, the visit of Bannerghatta National Park will amaze all your small tribe! Ecotourism enthusiasts will also be delighted to find a natural and authentic environment surrounded by lush vegetation.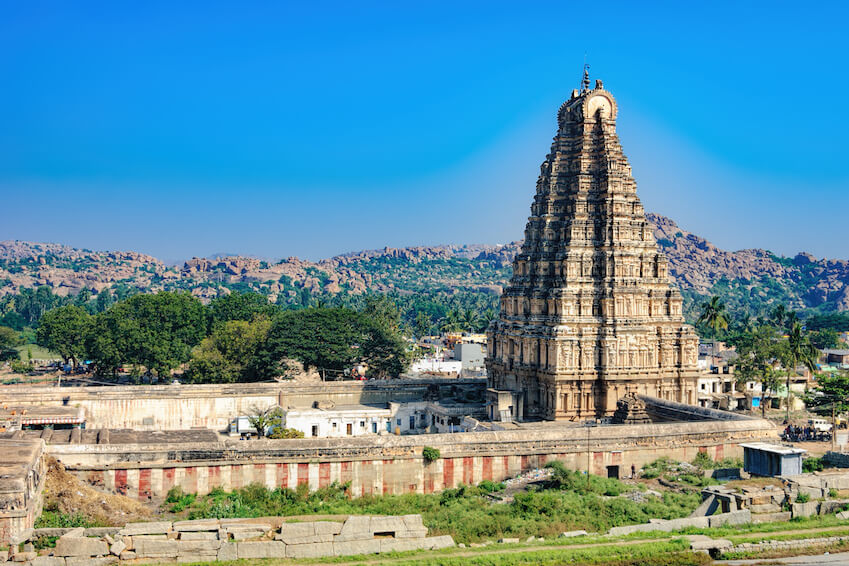 8- Hemakuta Hill
Overlooking the sacred village of Hampi, Hemakuta Hill enjoys spectacular views of the famous Virupaksha Temple. According to legend, Shiva rained gold on this hill during her wedding. From there, temples and pavilions arose that today give this hill a unique and spiritual dimension. There are also many ruins that are ancient fortifications. At dawn or sunrise, the colours are illuminated and the hill of Hemakuta becomes an even more magical place.
9- The Badami Caves
Badami, formerly known as Vatapi, was the capital of the powerful Chalukya dynasty. In this village, you will find four caves, all more beautiful than the next. One cave is dedicated to Shiva, and the two others are erected in homage to Vishnu. One of them is particularly impressive and is known for its Chalukya inscription. Here, you will be able to observe sublime sculptures that have been extremely well preserved throughout the ages. The fourth cave you can see in Badami is an excavated shrine, where an ancient text engraved in the rock is still visible.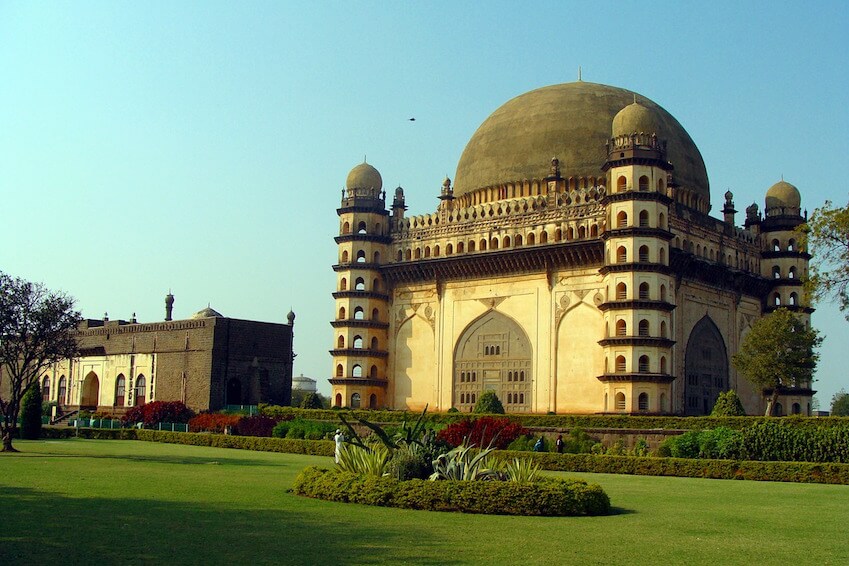 10- Gol Gumbaz Mausoleum in Bijapur
A true architectural treasure, the Gol Gumbaz, literally meaning "hemispherical dome", is a mausoleum originally built for the sultan of Bijapur, Muhammad dil Shah. This monument is a testimony of architecture and Muslim art. In particular, come and discover the immense interior dome. If India is very much influenced by Hindu architecture, you will be able to contemplate here all the prowess of Islamic art. It is one of the major works of the Deccan, a vast plateau in central and southern India. Finish the tour with the four Gol Gumbaz minarets that offer sublime panoramas of the surrounding countryside.