Visit Zanzibar with your family: our selection of activities
Written on : 18 February 2019
Nicknamed the Spice Island, Zanzibar is only a few miles off the coast of Tanzania. A treasure trove, the archipelago of Zanzibar is an ideal destination for family holidays. Between the beaches of fine sand and coconut palms, this island is perfect for nature lovers looking for a relaxing holiday. Cosmopolitan and mixed, Zanzibar invites you to travel for a change of scenery. Do not wait any longer and embark for this island known for its cloves. To organise your safari in the best conditions, discover our selection of activities perfect for a visit Zanzibar with your family.
1- Stroll through the heart of the Darajani market
Stone Town (literally "Stone City") is the historic heart of Zanzibar. Ideal for a family outing, Stone Town will charm you with its narrow streets topped with wooden balconies. Listed since 2000 as a UNESCO World Heritage Site, this cultural gem is an invitation for a change of scenery. Here, you will come across faces from all over the Indian Ocean. Feel free to stroll through this city full of charms to discover the fabulous history of Tanzania. In particular, we recommend walking around the Darajani market. Breathe in the smells of spices and marvel at the thousand and one colours of this market frozen in time.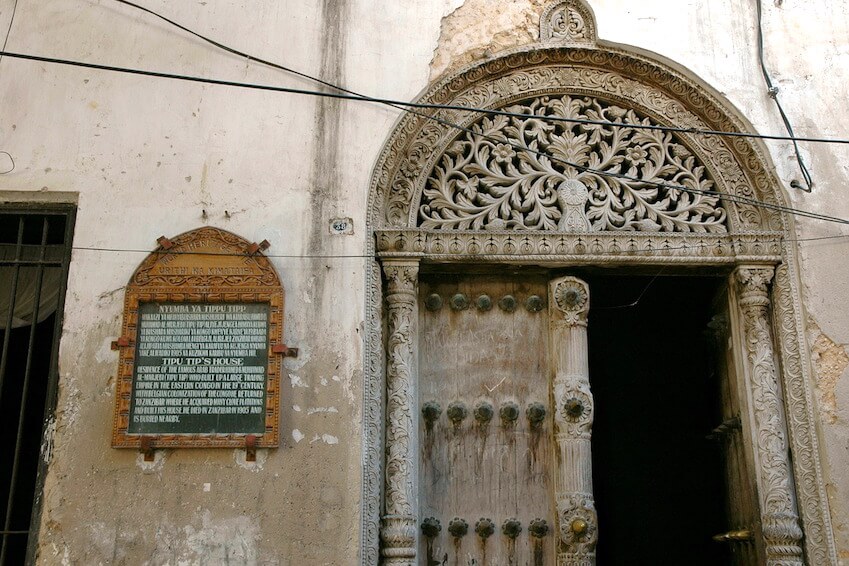 2- Make a leap in history by visiting the palaces
The architecture of Stone Town fascinates by its mixture of cultures. In particular, we recommend visiting the Maruhubi Palace, north of Zanzibar Town. Ravaged by a fire at the end of the nineteenth century, there remain today only ruins that are still impressive. During your stay, do not miss the Mtoni Palace, the oldest palace in Zanzibar. There are picturesque open-air rooms and arches surrounded by lush greenery.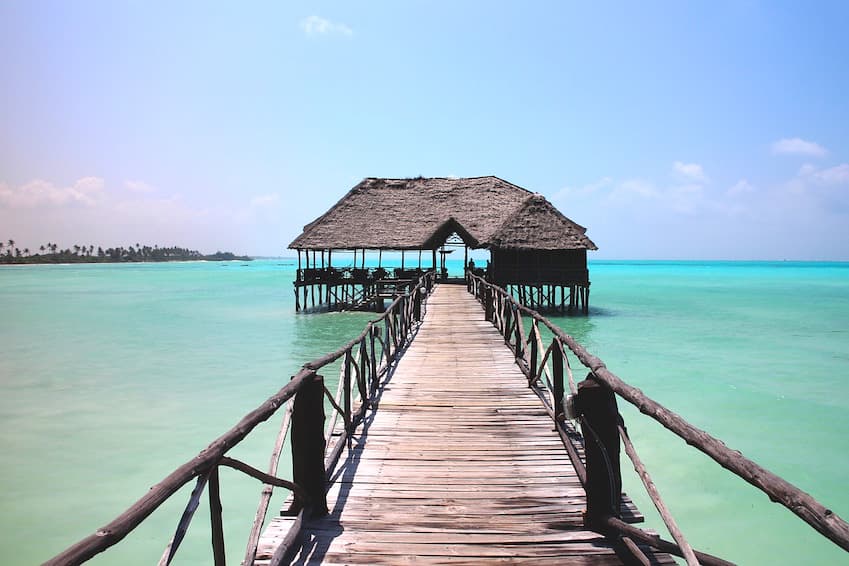 3- Escape to the deserted island of Chumbe
About ten kilometres south of Zanzibar is the magical island of Chumbe. Perfect for a relaxing holiday, the island of Chumbe offers an intimate setting in which to relax. During your visit, do not miss the exceptional coral reef along the West coast. In this private nature reserve, you will be able to admire an incredible marine fauna. Ecotourism lovers, this activity is for you! Extremely protected, the coral reef is also home to turtles and birds to discover with your children.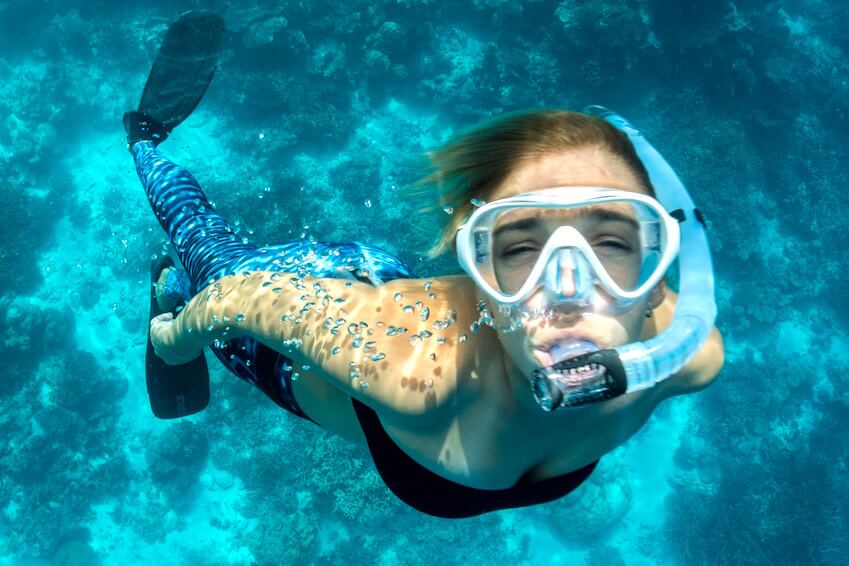 4- Go scuba diving in Kendwa
Sparkling in white, Kendwa Beach offers a peaceful and intimate environment. Suitable for swimming, this beach has crystal clear turquoise waters. Despite the tourist boom, Kendwa Beach has remained authentic through time, giving it a unique character. If you are visiting Tanzania with your children, this is an opportunity to try scuba diving! Go to admire the seabed and discover Zanzibar in an unusual way with family.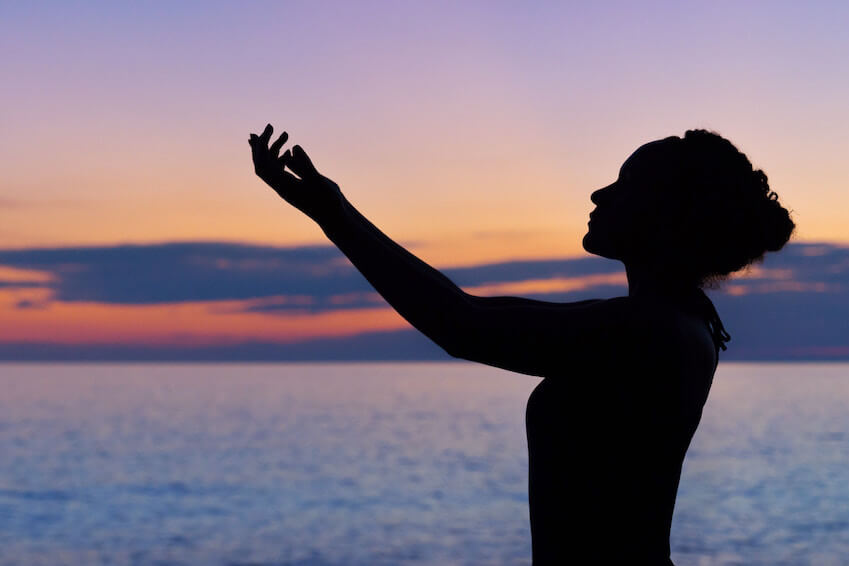 5- Practice yoga
Zanzibar is a haven of peace and tranquility where life is good. Here you can reconnect your body and your mind and let go. Take the opportunity to practice yoga as a family. On one of the countless paradisiacal beaches or from your villa, let yourself be soothed by the sea breeze. If you prefer to do yoga in the evening, meditate while enjoying a beautiful sunset. Relaxation guaranteed!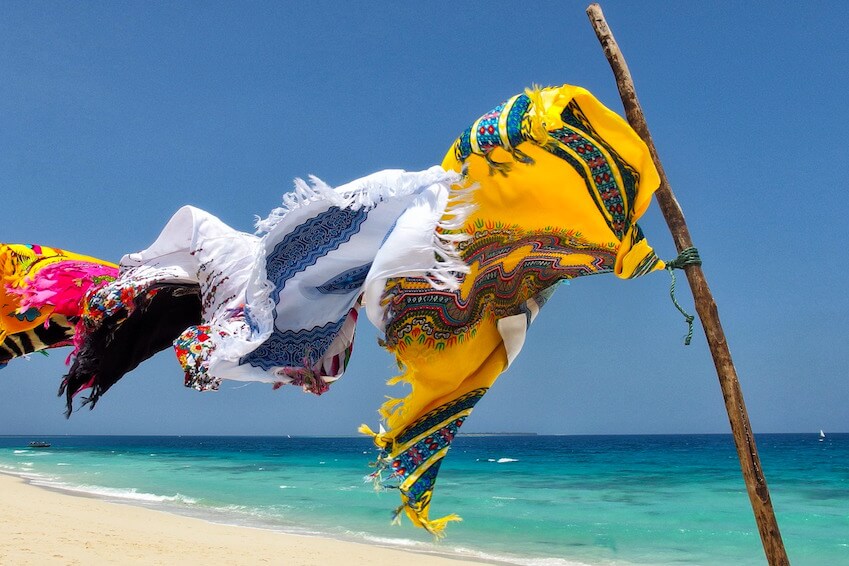 6- Listen to taarab
Your family getaway to Zanzibar can not be complete without listening to taarab, a catchy form of folk music. Cosmopolitan and ethnic, taarab combines Arab, Indian and African influences and symbolises the union of different cultures in Zanzibar. At the end of the week, you can attend concerts or street performances where the taarab is honored. Alert your senses with taarab and delve into this mystical culture.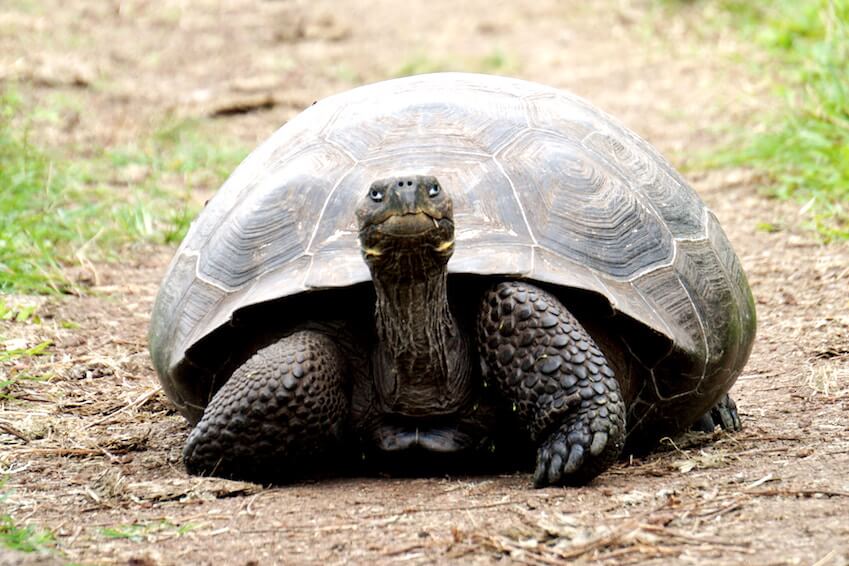 7- Observe the giant tortoises of Changuu
North West of Zanzibar Town, you will find the fabulous island of Changuu. Nicknamed Prison Island because it used to be an old prison dedicated to slaves, Changuu Island now enjoys an extraordinary natural environment. Note however, access to the island is only by boat. But the trip is worth it! Come and discover this island of a thousand mysteries. In particular, we recommend visiting the giant tortoise park. With family, you will be able to contemplate these fantastic animals that have come directly from the Seychelles.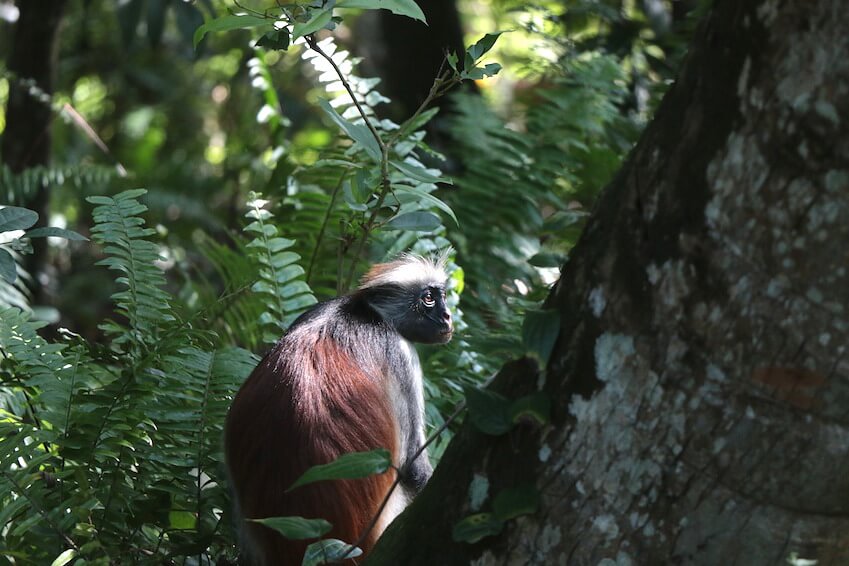 8- Meet the animals in the Jozani National Park
Want a taste of the exotic? Head to Jozani National Park, located on Unguja Island. This tropical forest is famous for the richness of its flora and fauna. If you love animals, this activity is for you! The largest forest in the Zanzibar archipelago, Jozani National Park is home to a multitude of insects and birds. The place is particularly known for sheltering the red colobus, a species of endangered monkey that is found nowhere else.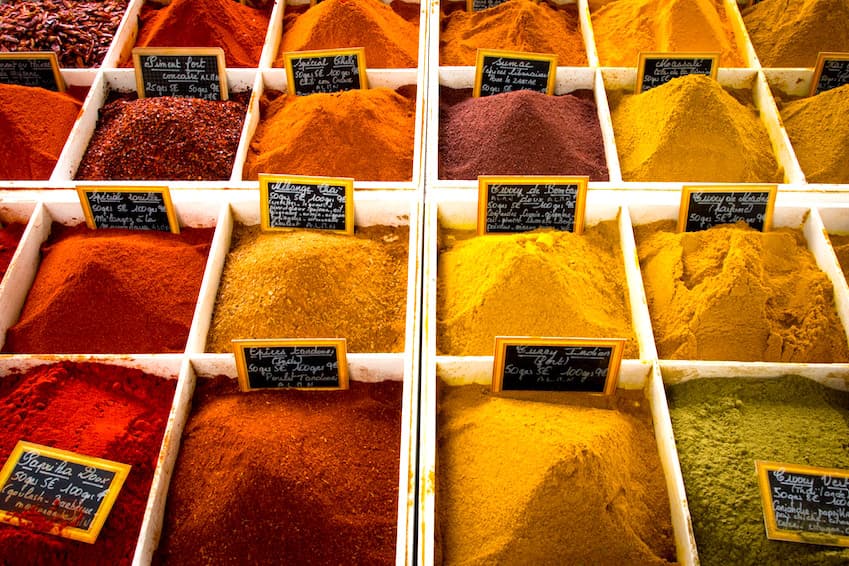 9- Organise a bike ride in the spice plantations
Zanzibar is not dubbed the spice island for nothing! In addition to cloves, Zanzibar is the land of cultivation of cinnamon, cardamom, chilli or vanilla. To the delight of travellers, spice plantations are open to the public. Take the opportunity to organise a beautiful bike trip with all the family! Accompanied by a gardener or a local producer, you can visit these spice farms that have built the reputation of the island. Ideal for eco-friendly holidays!
10- Taste the local gastronomy
In Zanzibar, even gastronomy is a real escape. Invite your taste buds on a trip and enjoy local cuisine. On the menu you will find pilaf rice and seafood. In particular, we recommend trying octopus curry (mchuzi wa pweza). You can enhance your meal with sesame bread. For dessert, refresh yourself with exotic fruits: papayas, apples, coconut, there is something for everyone!