Why rent a luxury property with a gym?
You are a great athlete or a simple beginner, and you do not want to spend your time lazing on a paradisiacal beach, in front of a panoramic view or inside a comfortable chalet? Do not hesitate to rent a villa with its own gym! So you can enjoy your daily or weekly sports session at your ease, in the quiet and privacy you want.

You want to get active and move your muscles during the holidays? - then a luxury home with a gym is really what you need! All our villas with their own fitness room are well equipped as well, so wherever you are you can enjoy a tailor-made sports session.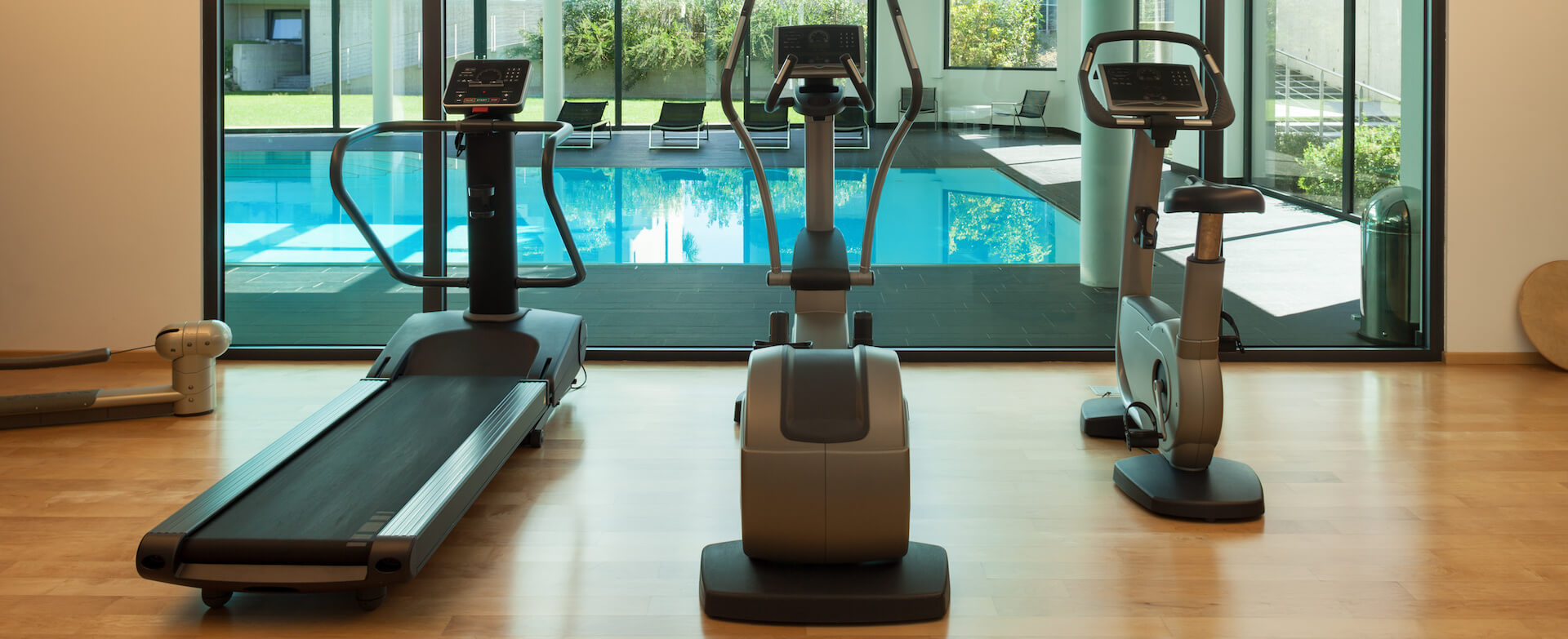 The luxury of a private gym
If you want to exercise but do not want to go to a gym, then renting a luxury villa with its own room will be the perfect compromise for you. Our homes have the equipment necessary to delight the most demanding sportsmen but also simple machines for beginners who want to get active.
A stay centered on your well-being
It is essential that your rental reflects your tastes and that it offers you everything you need to spend an exceptional holiday whatever your destination. Our high-end chalets and sumptuous villas offer all the comfort and luxury you deserve. Some of our houses even have hammams and massage parlours! You will be able to end your session with a moment of relaxation which will belong only to you.