5 unusual activities to do during your stay in Algarve
Written on : 15 March 2019
Between its breathtaking cliffs and pristine beaches, the Algarve has something to dream about. For a stay off the beaten track, we propose activities that are tested and recommended by our expert from Portugal: Neuza.
With family or friends, come explore the Algarve and discover all the facets of this magical region.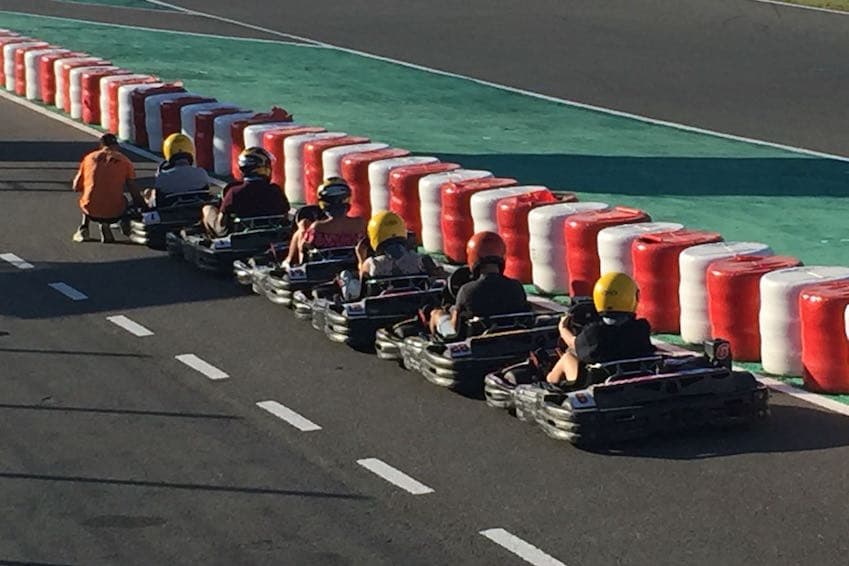 Try karting
Who said that the Algarve boiled down to its paradisiacal creeks? To keep yourself entertained, we recommend you try karting! Our expert from Portugal, Neuza, has tested the Autódromo do Algarve agency, which offers karting tours. The minimum age is 12 years old. Other tours are also offered by this agency such as a motorcycle tour. If you are travelling with young children, we recommend heading to Almancil where agencies, including Karting Almancil, offer tours for children from the age of three. A great way to increase the adrenaline!

The advice of Neuza: the experience is very fun and entertaining, go as relaxed as possible to make the most of it!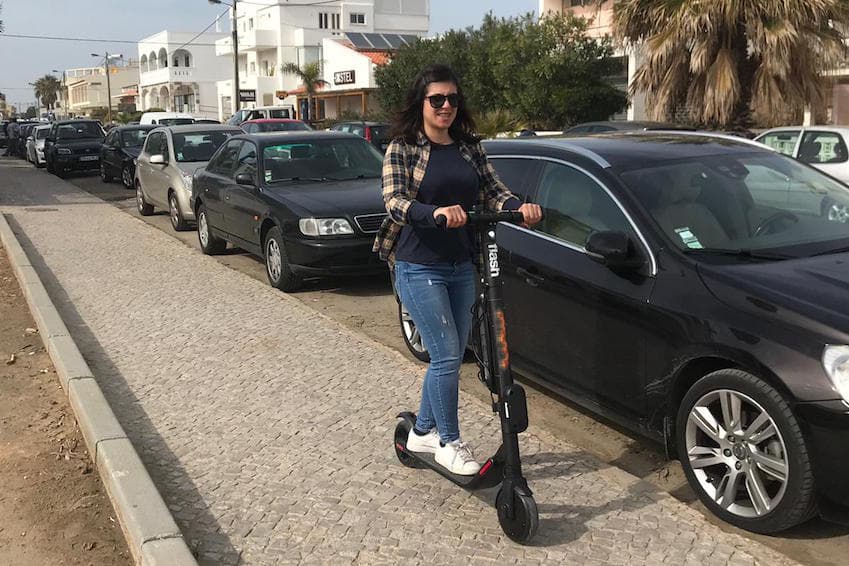 Go on a scooter or an electric scooter
If you are sensitive to environmental causes, this activity is for you! To facilitate your travels but also to protect the planet, the Algarve has set up an electric scooter service. Be careful, however, if you are travelling with your children, do not forget to ask which models could be adapted to their age. In general, electric scooters are not recommended before the age of 14. In the same way, for a romantic getaway or simply to be more mobile, we recommend trying an electric scooter! This initiative is currently being tested in Faro. For a few euros, you can organise a road trip that is unique in the world and ride along the beautiful coves of the Algarve.

The advice of Neuza: do not forget to take your camera!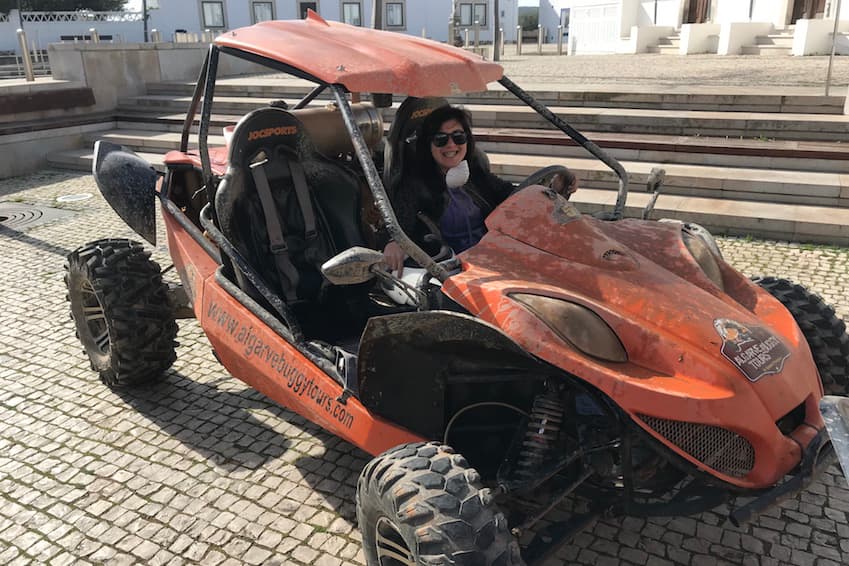 Plan a buggy adventure day
With your partner or friends, try buggying! This off-road car, often with a clean body, will allow you to discover new experiences in the Algarve! With the agency Algarve Buggy Tours, you can experience unforgettable adventures and explore the Algarve in an unusual way. This agency offers different excursions: we recommend the Safari Tour, which allows you to take a tour with an Algarve buggy in half a day. The more adventurous can try the Buggy Adventure. The tour lasts 6 hours and allows you to also walk the Algarve mountains and the small traditional villages of Cortelha, Salir, Alte, Querença and Tor. Ready for thrills?

The advice of Neuza: for a buggy excursion, stay open and dress with old clothes because they may get dirty!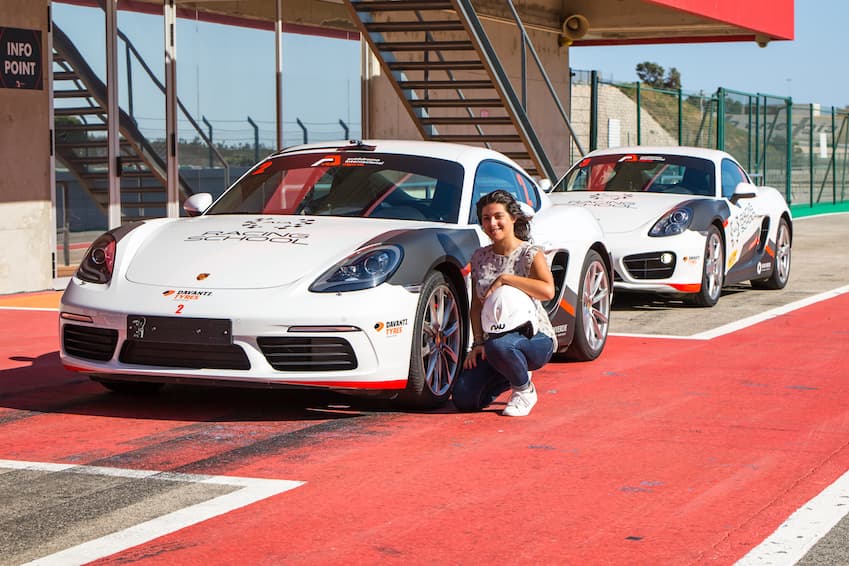 Test the racecourses
If you like beautiful cars, it's time to try racing! At the wheel of a luxury car, you can find the perfect trajectory and enjoy those moments of gliding that will boost your adrenaline. Our expert Neuza was able to enjoy this unique experience at the wheel of a magnificent Porsche. Do not wait any longer and try this activity in a circuit or rally! In the Algarve, many agencies will offer tours for unusual adventures. In particular, we recommend the agency Autódromo do Algarve that we mentioned previously for karting.

The advice of Neuza: book well in advance because the racing tours are very quickly filled!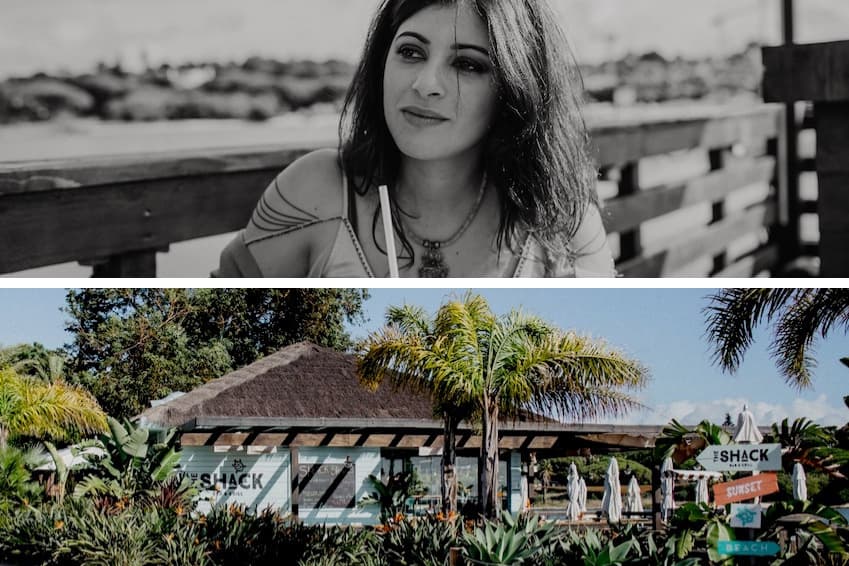 Have a drink at the Shack
In Quinta do Lago, The Shack Bar is a must. Renowned for its mojitos and grilled dishes, this bar is located in a magical place, on the edge of a lake of breathtaking beauty. Come end the day at the Shack and enjoy tapas and cocktails with your loved ones.

The advice of Neuza: the hotel is closed during the low season and reopens on the 19th of March. This is a must-visit address in Portugal so have a look!