Costa Rica, a country where life is good
Written on : 11 January 2019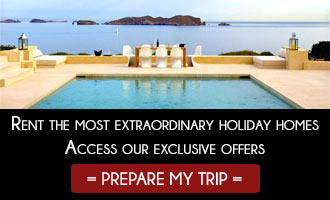 « ¡ Pura Vida ! » is a typical expression from Costa Rica. It means "enjoy the richness of life" and we can say that this expression totally fits the atmosphere of this little country of Central America. Indeed, Costa Rica was elected World's champion of sustainable happiness. Well-known for its achievements regarding democracy and ecology, Costa Rica continues to seduce more and more travellers over the years. From tropical jungle to sunny beaches, there is a lot to do! Costa Rica is definitely THE destination for 2019 for adults and children alike, with family or friends. Do not miss your chance!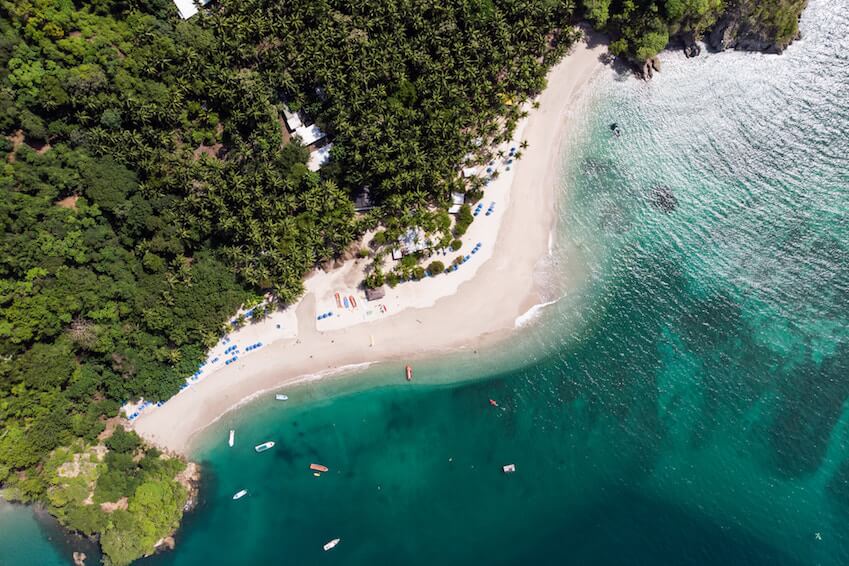 A thriving and eco-friendly country
Called the "Switzerland of Central America", Costa Rica is second to none in its European sidekick. A peaceful country, Costa Rica is well-known for the warm welcoming of local people, called "Ticos", and for its environmental protection policy. Moreover, according to the Happy Index Planet, this Central American country is the World's champion of sustainable happiness. This country without national armed forces advocates principles of democratic governance. Costa Rica definitely looks like paradise.

A model in environmental matters, Costa Rica also makes use of renewable energies and plans to have a neutral environmental footprint by 2021. Pretty daydreams, right?

Every year, Costa Rica attracts millions of visitors. And there is a good reason! Ecotourism lovers, this destination is undoubtedly for you! This colourful paradise will offer you outstanding holidays.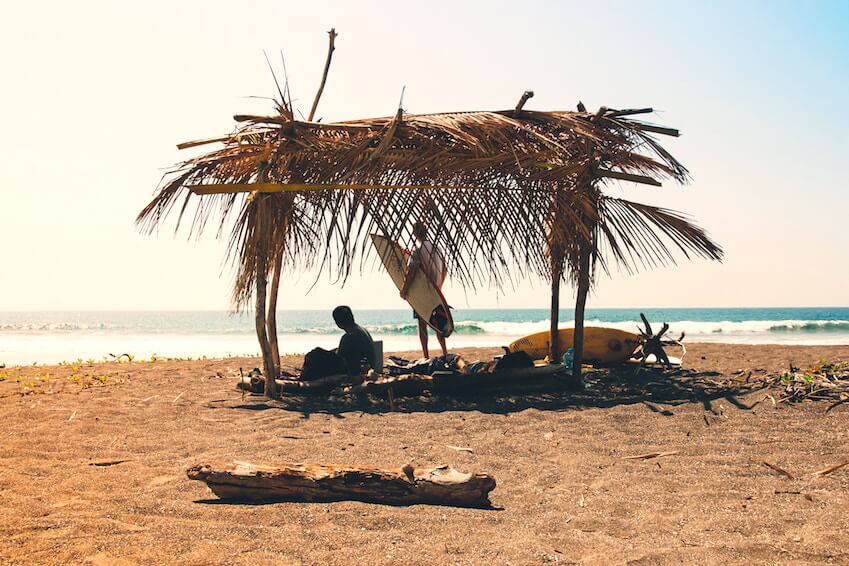 Costa Rica, between culture and traditions
A multicultural country, Costa Rica offers a lot of opportunities for travellers who want to combine holiday and escape.

Visit Costa Rica's capital: San José. This city, particularly known for its tobacco cultivation, offers an outstanding historical heritage to discover with family or friends. Don't miss Castillo Azul on this occasion. Castillo Azul is a stunning neo-classical residence with amazing architecture. To learn more about Costa Rica's history, you can also schedule a visit to the National Museum. If you are keen on architecture, extend your getaway to Cartago. Often considered as the religious Costa Rican capital, Cartago will seduce you thanks to its stunning churches and its impressive cathedrals. In this regard, we recommend you visit Marie Auxiliatrice's Church and Saint Jacques le Majeur's Cathedral.

If you want to discover a seaside city, visit Puntarenas. Puntarenas's wonderful harbour will seduce adults and children alike. Enjoy a trip to Parque Marino del Pacifico, a national park which aims to improve the environmental quality of the Costa Rican coast. Take advantage of your stay to admire the three wall paintings at the four corners of Puntarenas which particularly highlight the rich national biodiversity.

Finally, during your whole stay, taste the exquisite aromas of Costa Rican food. Do not miss the national dish, gallo pinto, made with rice, beans, eggs or meat. We also recommend trying the famous olla de carne, a soup generally made with mixed vegetables and beef.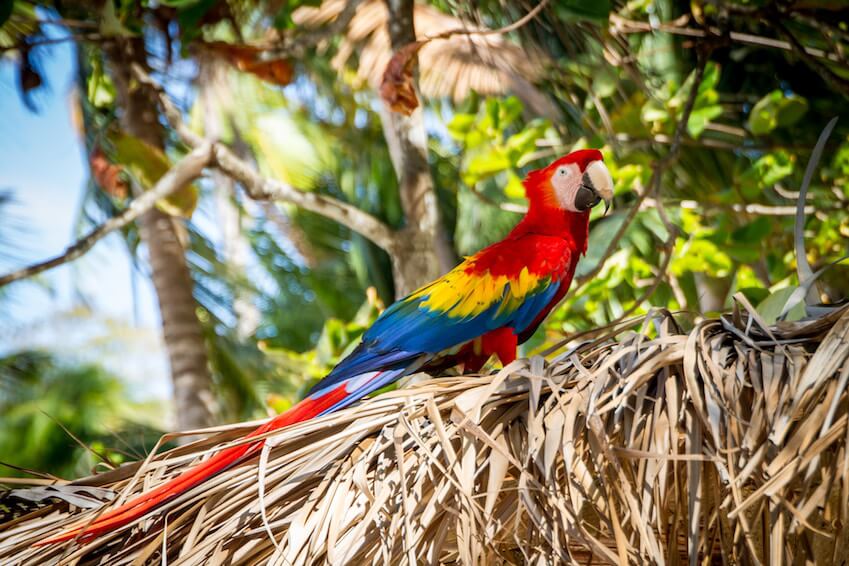 To the discovery of natural resources and tropical landscapes
Costa Rica is first and foremost a destination for nature lovers! This country of the Central American isthmus is actually famous for its huge natural resources and its biodiversity. Nearly a quarter of the territory is, moreover, national parks and natural reserves. You'd be crazy to miss that, right?

Go to the discovery of wild landscapes in the heart of the Monteverde Cloud Forest. In this dreaming forest, there is a lush vegetation. In this protected natural area you will also admire wonderful animal species.

Then, get away to Parque Nacional Manuel Antonio. It is the most visited national park of Costa Rica. And for good reason! In this place, the wildlife is amazingly varied and beautiful. Wildlife enthusiasts, this activity is for you! At the end of the day, chill out and relax on San Antonio beach, which looks like a tropical haven.

Continue your getaway to Golfo Dulce. This region, located in the South Pacific of Costa Rica, will impress you thanks to its outstanding landscapes. This area is particularly famous for its unique ecosystem. With 17 protected nature reserves, Golfo Dulce will delight all the nature lovers. Make a stop to observe whales and dolphins. A lot of reptiles and insects are also present in this stunning Costa Rican area.

For hikers, we recommend the climb to the mythical Cerro Chirripó. Peaking at 3820 meters of altitude, this peak will make you live unusual adventures and discover wonderful landscapes.

Finally, do not miss Nauyaca Waterfalls which you can visit by horse or on foot. This magical place, lost in the tropical jungle, will enchant the entire family!
A destination for watersports lovers
Costa Rica allows you to stay fit, even during holidays! Indeed, this Central American country is ideal for those who practise water sports. Famous for its incredible surf spots, Costa Rica is a drop-off point of choice for people looking for the ultimate wave.

With almost 1200 km of coastline, this destination is also a beautiful area to practise sea kayaking or river kayaking. For family activities, choose rafting on the various Costa Rican watercourses.

For those who love marine wildlife, try snorkeling. For this, go to Parque Nacional de Cahuita or to the islands of the Costa Rican West Coast.

Finally, on the Arenal Lake, you can practise kitesurfing or windsurfing and enjoy some sea breeze.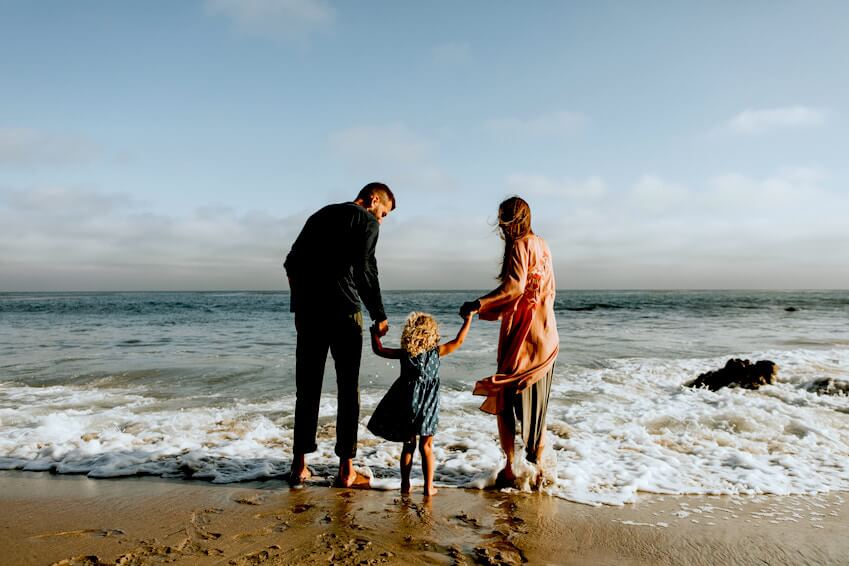 Spend unforgettable family holidays
As you will understand, Costa Rica is a dream destination which combines culture with nature.

Between biodiversity and exoticism, this country is perfect for family holidays. A very safe country, Costa Rica will allow you to discover the tropics with your children! The ideal season to travel to Costa Rica is between February and June. Do not wait anymore!

From local fauna to magical forests including impressive volcanoes, Costa Rica will seduce adults and children alike. It is noteworthy that most of activities can be done with children. Do not hesitate to take a guide during the more adventurous rides.

Looking for unforgettable family holidays? Get away in this tropical heaven for a stay full of culture and adventures!