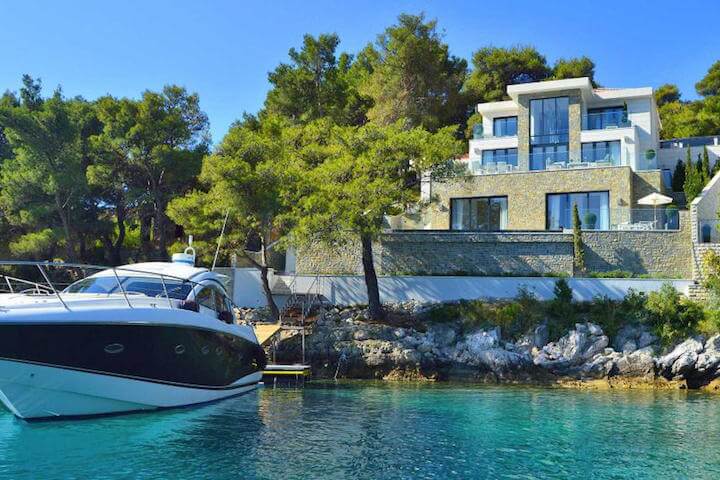 A villa rental in the land of a thousand islands
Since its opening to the world at the end of the 20th century, Croatia has quickly conquered the hearts of travellers thanks to the richness of its historical heritage but also the beauty of its natural landscapes. By choosing to rent one of our many prestigious villas, you will enjoy the charm of this country.

Bathed by the Adriatic Sea, the coastline of Croatia is marked by its jagged landscapes dotted with historic towns and the hundreds of islands and islets, many of which have preserved the authentic magic of the Mediterranean. On the island of Hvar, Villa Drazan is a luxurious residence that overlooks the sea and has a magnificent swimming pool that blends perfectly with the natural environment. You will also be able to choose a villa in Croatia in contact with history, like Villa Orynko which has an exceptional view of the fortress of Dubrovnik.

>>> Discover our guides on Croatia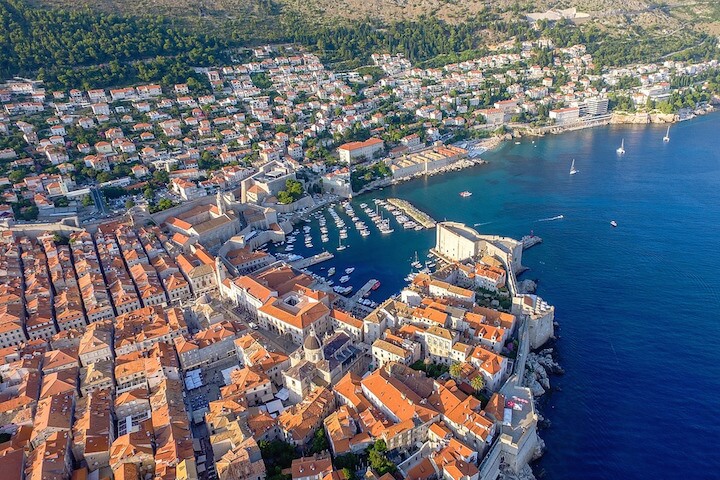 Croatian coasts: a multitude of cities to discover
From Istria to Dalmatia, the Croatian coasts are marked by the presence of magnificent cities. Thus, Pula is known for its Roman amphitheater which knew how to cross the centuries without damage. There are also other ancient vestiges that bear witness to the city's historical role.

In Zadar, the architectural harmony inherited from the Venetians is fascinating, while in Split it is the historic heart of the ancient palace of Diocletian that impresses. Undoubtedly the most famous city of Croatia, was once the political and economic heart of the powerful Republic of Ragusa. Even today, the fortifications are a link to the glorious past of Croatia.

>>> Want a holiday with a pool?
A country with many advantages
Enjoying the generous sunshine of the Mediterranean basin, Croatia will delight travellers looking for a change of scenery and sunny charm. On the island of Brac, the beaches offer both access to the joys of idleness and a long list of aquatic activities. Inland, Krka National Park is a natural setting with stunning waterfalls. The latter form a natural pool where hikers can relax.

If you are lucky enough to visit the capital, Zagreb, linger in the forecourt of the National Theatre or the Pavilion of Arts. These places, dedicated to culture, are erected on verdant and peaceful sites. These places are privileged.

>>> See our selection of prestigious villas in Croatia