Mauritius: a treasure of nature
Renowned for its luxury tourism,
Mauritius
is, above all, a treasure of nature that is interesting to discover by the sea. Boat cruise or kayak trip, both activities are attractive and really deserve to be tried.
In this exotic setting that constitutes the Indian Ocean, Mauritius is one of the most beautiful island jewels. The destination promises beautiful discoveries, sunny blue, postcard beaches and a warm multiculturalism. However, among the many activities of escape that you can indulge in when you visit this tropical paradise, water sports, including pleasure boat rides, are the solutions that offer the best moments of discovery to tourists. Thus, thanks to the hiring of catamarans, the cruises around the island remain particularly popular. And why not
rent a villa in Mauritius
for your next stay?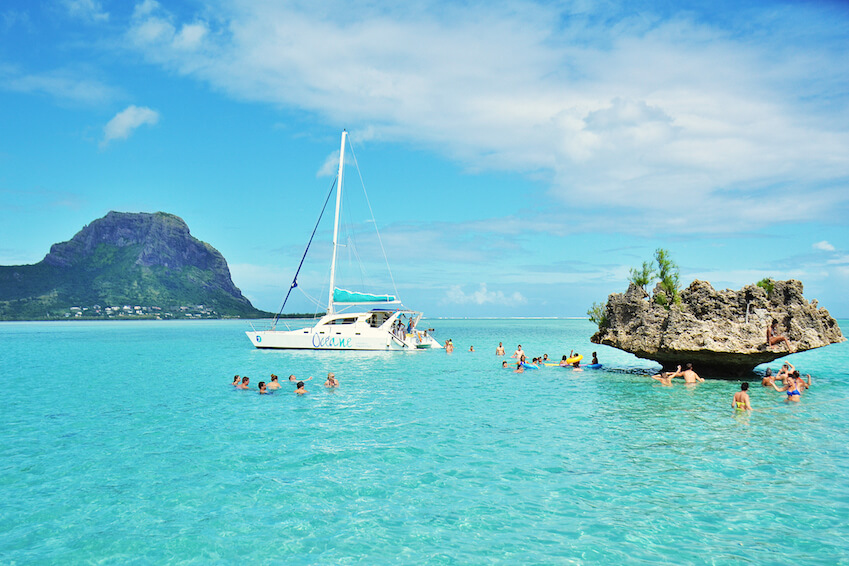 Go around the island by catamaran
The friendly village of
Trou d'Eau Douce
, in the district of Flacq, is also a perfect starting point for a marine excursion along the Eastern shores of the island. Aboard their multihull, cruisers will have the privilege of admiring spectacular landscapes such as the waterfall of the Grande Rivière South East or the turquoise lagoons that surround the sumptuous Ile aux Cerfs.
The boat trips are also an opportunity to contemplate, through the aquatic ride, the incredible underwater ecosystem of coral reefs surrounding the island. It should also be noted that the Northern part, between the beautiful Gabriel Islands and Plate, as well as the Western part, where sailors often
encounter dolphins
, also have pleasant surprises for boaters who take the time to explore them.
Spend a moment in a kayak
For thrill seekers, the sea kayak tour is also a great way to appreciate the beauty of Mauritian natural sites.
Reliable and remarkably secure, Mauritius invites you, among other things, to paddle in idyllic settings, at the mouth of a river, through the crystalline lagoons, or in the enchanting environment of the mangroves of the island of Ambre, to the North-East. In addition,
kayak tours
are accessible to all tourists, whatever their level.