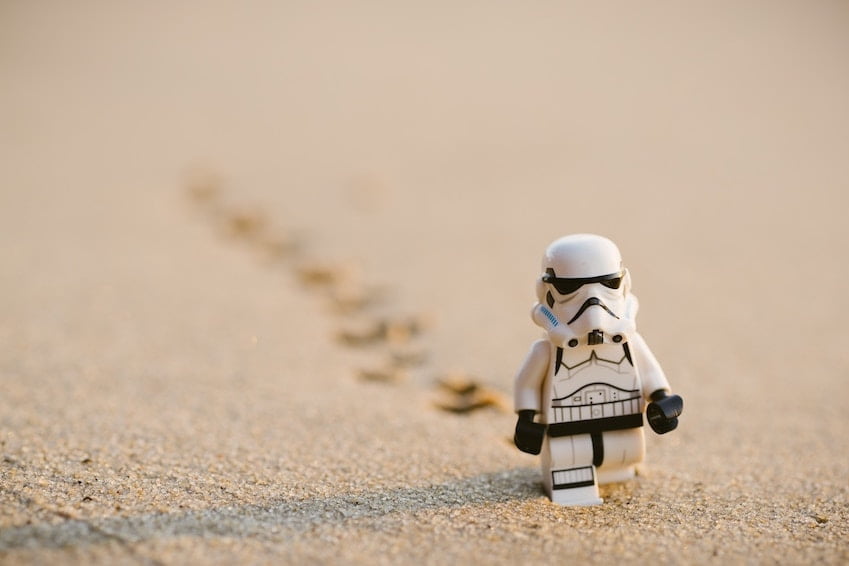 If you are planning a trip to Tunisia, you may choose to pack your bags in the magnificent Dar Tozeur villa that we offer. Beyond the luxurious facilities it offers, you will find many exciting activities in the area. Not far from Tozeur, there is a very unusual one that will delight the whole family, both the young Padawans and the older Jedis! 
Lights, camera, action!
In 1976, out of the hundreds of billions of planets in the universe, George Lucas chose the Great Tunisian South to install his cameras during the shooting of the first film of the Star Wars saga: Episode IV - "A New Hope". In the following episodes, the desert area will be projected on the screen again many times. Yes, Tatooine is in the Maghreb and has the name of a city in the south-east of the country! 

You are lucky, it is between Tozeur and Nefta that the sites are best preserved. Get in a 4x4 and discover the "great dune". In the middle of the desert, you will find a papier-mâché village: Mos Espa, the birthplace of Anakin Skywalker and the largest spaceport in Tatooine, in a rocky and sandy landscape, dotted with large ultra-futurist vaporizers. A little further on, you can admire Ong Jmel, "the camel's rock" where George Lucas staged the race of the modules of Episode I - "The ghost threat". If you are a cinephile, you should know that the valley was the setting for a completely different masterpiece: "The English Patient", with Ralph Fiennes and Juliette Binoche.  Awarded 9 Oscars in 1997, including Best Film!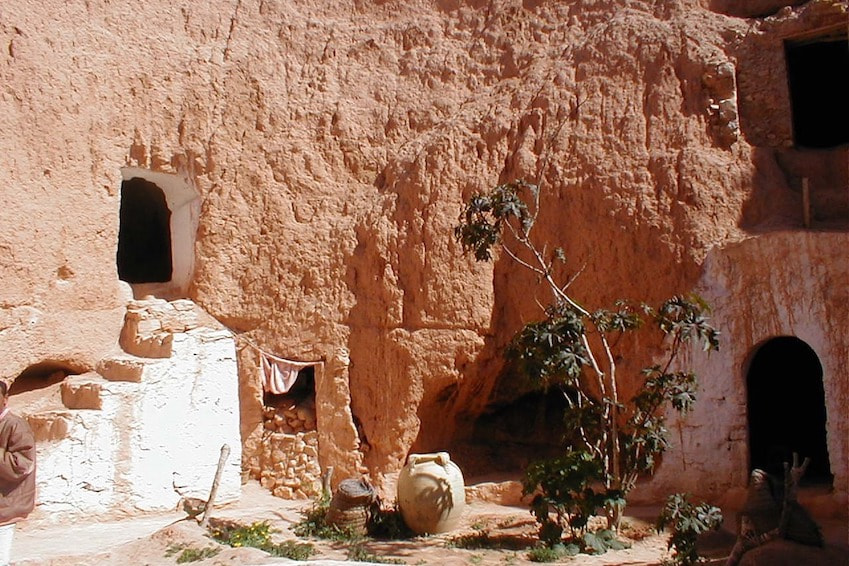 Absolute Star Wars fan and want to go further?
And if you are truly a big fan of Star Wars, you should take the road to discover the other attractions of your pilgrimage, mostly located on the other side of the Chott el-Jérid salt plain, further east. 

For example, you can go to the village of Matmata where the Sidi Diss hotel is the residence of the Lars family and where the young Luke Sywalker, Beru and Owen Lars live. It was shown on the screen in 1976 and 2000. This type of troglodytic construction already existed 3000 years ago before it was adopted by the Phoenicians and Romans. This keeps the fresh air inside, despite high outside temperatures. If you are interested in architecture, this excursion is also for you! 

In the same spirit, Ksar Medenine and Ksar Ouled Soltane located near the real Tataouine, also offer interesting discoveries on authentic troglodyte dwellings that were used by the film crew. Imagine the heat in which the actors had to play for hours, far from the hustle and bustle of the cities! 

In addition to the cinema set, there are certain types of attics called "ghorfas", used to store goods and foodstuffs on 4 or 5 levels. This is an opportunity for a cultural visit.
May the force be with you!

>>> Discover our luxury villas with private cinema