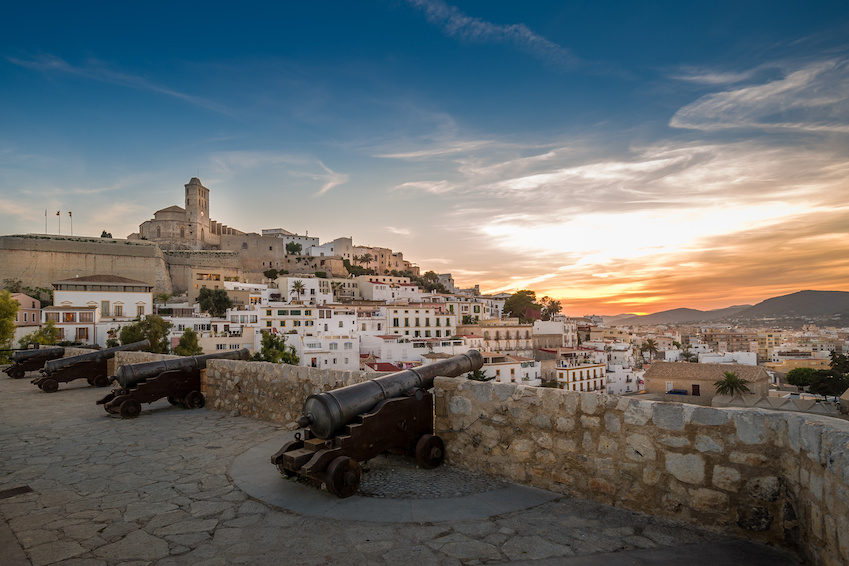 A treasure of architecture
The fincas
With a few similarities to
Greek
architecture, Fincas are the most typical houses in Ibiza. Made of strong walls to protect one from extreme temperatures, it organises itself around the living room. With a flat roof to gather the water from the rain, you will find these accommodations in the countryside, where the latest houses adapted to this kind of by-gone landscape.
Defensive towers
Built on the coast of Pityuses in the 16 century in order to be protected from the pirates, the towers allow two major advantages: it was a shelter in case of attack, and a way to communicate about the potential ones coming. The island has around 10 towers, for the great happiness of those who enjoy point of views.
Churchs
If it is common to see churches in each occidental village, the ones from Ibiza are quite different thanks to their massive walls which used to protect against ennemy attacks. Indeed, people from Ibiza used to be a major victim of pirates, which influenced architecture quite a lot. Like the fincas, the churches are mostly white and cubic. In the center, they also now serve as place for popular village celebrations.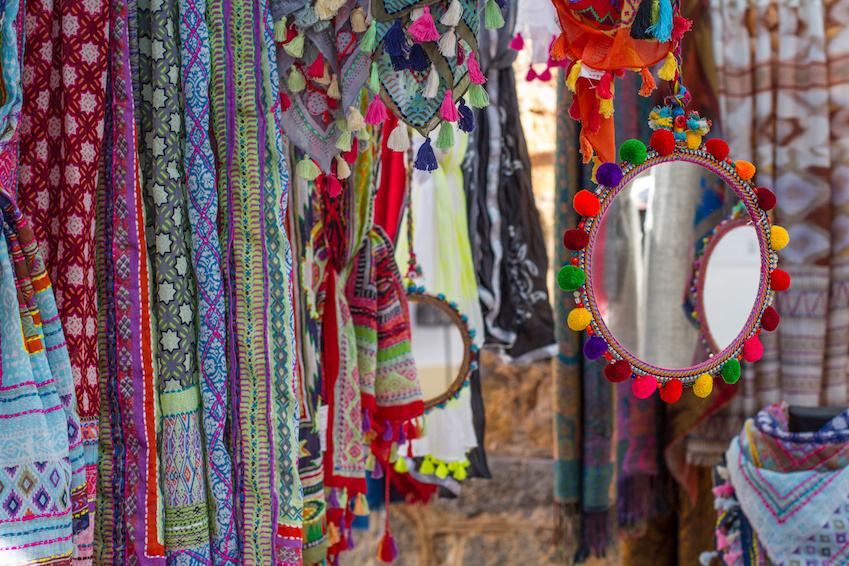 Craftworks and hippy markets
Although you will find several
luxury shops
for
shopping
, craft is important and meaningful in Ibiza. You can see this thanks to
hippy markets
, by instance, where you will be able to find all kind of accessories. Leather bags, hats… Discover Ibiza's fashion in Es Canar, where is set the wednesday market, or in Sant Joan on sundays morning for an ecological one. Regarding these
gourmet products
, why not getting a hierbas liquor or a traditional olive oil? Treat yourself at unbeatable prices in these authentic markets of great flavours.
Festival of music and cinema
When we talk about culture in Ibiza, it is impossible to miss the very famous Art Futura festival, created in Barcelona in 1990, which presents each year modern masterpieces
for all public
. In a vibrant atmosphere, during 3 days in the end of October, discover these visual works of art such as short movies, documentaries and interviews for free in the cultural area of Can Ventosa.
At last, the party lovers will taste the pleasure of huge festivals such as the famous Ibiza Rocks. Inviting international celebrities such as the Kooks, MGMT or Klaxons, the event is not to be missed for rock music fans. Add it a jazz festival in the end of the summer and electronic festivities for a younger public, the famous island never sleeps when it can
party
.
Discover others activities on the island
!