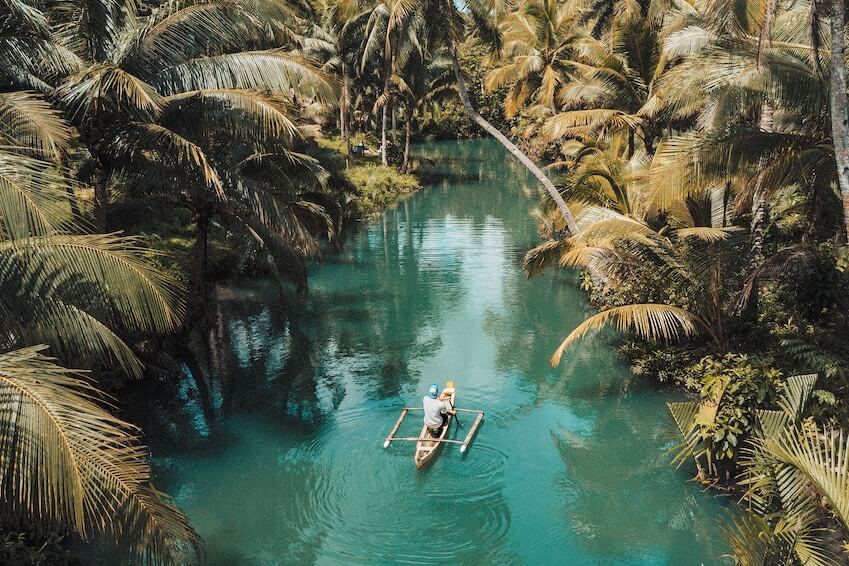 Travelling not only is pleasurable and a way to spend some time with your loved ones, but has also been proven to reduce stress levels and increase creativity levels regardless of the destination. Are you looking to plan a spring break? or perhaps a last minute Christmas one? For those who are still unsure where to go next, do not worry, Villanovo has created a quiz to help you make a decision. From a cultural trip European cities such as Lisbon or Florence, or an exotic excursion to India, Villanovo has an something to suit everyone!

Make sure to note down the letters you pick!

>>> Don't forget your flight essentials
1) What is the form of your ideal escape?
Jetting off and leaving your daily life behind is a luxury, but ensuring you have designed your dream holiday before going is imperative. What does this look like to you?

A: local culture
B: Beach life
C: Adventuring out
2) What you value the most
There is some much to explore when discovering a new destination, from spectacular nature to interesting culture. What do you value the most on your holidays?

A: Gastronomy
B: History
C: Connecting with nature
3) Which activity?
Sometimes you need to mix things up from lazy days by the pool. Be thrilled or fall into complete relaxation. What would be your ideal excursion?

A: Spa day
B: Wine tasting
C: Scuba diving
4) Where is your ideal holiday?
The location of a holiday really deciphers what you have access to and the atmosphere of your stay. Where would you say would be the perfect situation for your escape?

A: On a luxury resort
B: In the city
C: Remote location
5) Prefered choice of dining
While we tend to focus on villa views and the exciting excursions, you may prefer to embrace local eating or relish in luxury restaurants. But how exactly do you prefer to enjoy your meals abroad?

A: Private chef
B: Local eateries
C: Quality restaurant
6) Your holiday beverage
If you had to choose, what would be your drink of choice when enjoying the sunset in your luxury villa on the beach or in the mountains?

A: Blue Lagoon
B: Aperol Spritz
C: Mango Daiquiri
So where to next...
If you frequently selected 'A', then discover the luscious beaches and vibrants oceans of an exotic island. Destinations like Mauritius, Thailand and the Caribbean feel like you have entered another planet with their incredible wildlife and sunny climates. Destinations like these are perfect if you want to spend a week or two living on the beach front, or wrapped up in the greenery by a volcano. Because locations like these are a little harder to reach, you can always expect to indulge in a hammam before jumping into your private pool when you arrive. Furthermore, many luxury villa resorts come complete with all the finest facilities so you never have to leave the area with onsite golf courses, spas, and restaurants offering the finest food to taste. Villa Thaia is the perfect example for the best place to stay if you are thinking of jetting off to enjoy some asian luxury. A grand villa with everything you could desire. As well as having the perfect balance being located on the beach but complete seclusion.

>>>Find out more about luxury villas in Mauritius

If you frequently selected 'B', then discover picturesque european cities. We recommend destinations such as Vilamoura in Portugal, Barcelona in Spain, Dubrovnik in Croatia, Cannes in France or even Athens in Greece. These places are ideal if you wish to deepen your historical and cultural knowledge as well as savouring some delicious local food. On a cultural holiday, enjoy a range of activities such as wine tasting, visiting some fascinating art galleries and museums or just exploring what these gorgeous cities have to offer in terms of cultural heritage. At Villanovo, we have various city apartments which are ideal for a short getaway with your loved one, your family or your friends.  Appartement Paseo de Gracia 4 is one of favourites luxury flats in Europe. In a famous building opposite the Pedrera, with a pool to share and terraces with breathtaking views, it is the perfect place to visit Barcelona and admire the renowned Gaudi art.

>>> Discover our luxury villas in Europe

If you found that C has been your choice a few times then maybe your next adventure should be somewhere a little more exotic and abstract. Heading for somewhere thrilling like Morocco, Indonesia, Japan or even India is definitely something to consider. The culture may feel alien like - but that is all the fun! Experiencing something exotic abroad is definitely not limited to the climate. If you crave something new then experience interesting cuisine like the bold use of spice in Marrakech or fragrances used in oriental food. Choose to experience this in the heart of the Souk markets or in the comfort of your luxury villa made just for your by a private chef. Another thrill of staying in a land far away is the opportunity to live in an authentically style villa; choose between a Riad in Marrakech or a chalet in Japan. This is truly the best way to immerse yourself in some incredible cultures.

>>> Discover our luxury villas in Indonesia