Rent a villa with private pool
Whether you are a couple or with friends or family, enjoy the comfort and privacy of a private pool in your villa or chalet. Whether you decide to go to France, Greece, Marrakech or Mauritius, bathe in the luxury of a swimming pool just for you and rejuvenate yourself in the long afternoons, with your feet in the water.

Villanovo have searched for exceptional villas and chalets with unique private swimming pools for you. Do not wait any longer and book your stay in one of these extraordinary houses now and enjoy an unforgettable moment of relaxation.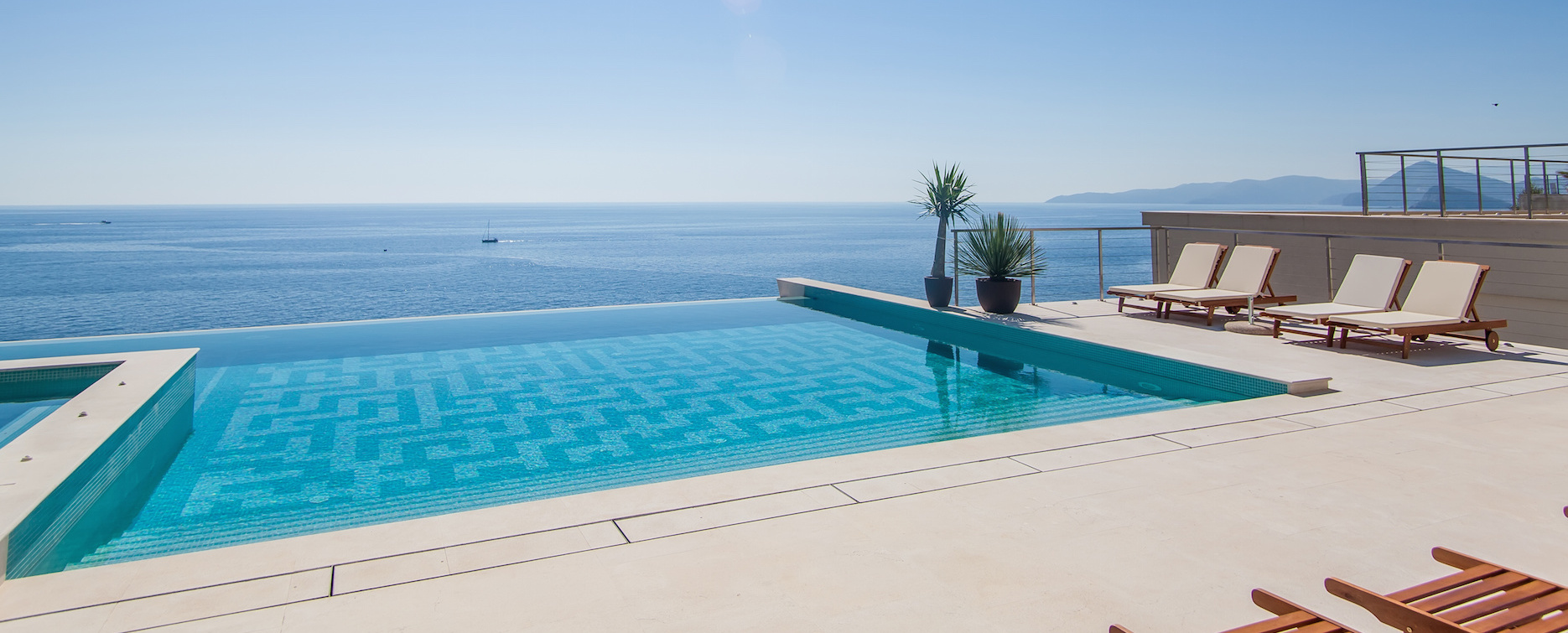 1001 reasons to rent a villa or a chalet with a private pool
Ideal for relaxing afternoons, a private pool is an ideal place for the whole family. The smaller ones can enjoy the water safely with our pools suitable for small children and the older ones can relax in the sunshine enjoying a breathtaking view of the surroundings or the shade that the garden offers, lying on a chaise longue. Winter and summer, everything is possible with these exceptional swimming pools entirely at your disposal.
All this tranquility away from prying eyes. No need to look for a place by the water, enjoy this exquisite moment from outside your villa or your luxury chalet. A real alternative to the beach or even a day of skiing!
Endless possibilities
Indoor or outdoor, all styles of private pools are available. No matter the destination, winter or summer, you will find with Villanovo the swimming pool that meets your expectations. Do not hesitate to contact us to send us your requirements, we will take care of the rest to make your stay as pleasant as possible.
Whether you are looking for a swimming pool for your children to play to pass the time in the afternoons or to relax in front of a breathtaking view in that dream destination you have chosen, there will always be a villa or a chalet with private pool for you. So do not hesitate, prepare your suitcase without forgetting your most beautiful bathing suit, and go enjoy the unique experience of renting an exceptional house with Villanovo.