Every country has a favorite dish. Popular with locals and forming part of a country's identity, they are an essential experience for visitors. Feast your eyes and control your drooling, as we reveal some of the world's most delicious foods.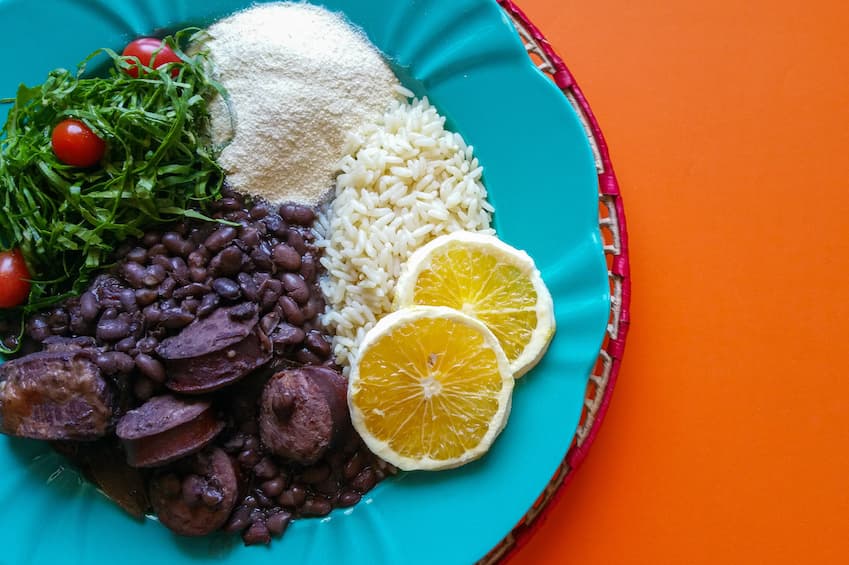 Brazil - Feijoada
Feijoada, is the national dish of
Brazil
. This hearty meal is a thick mixture of beans, fresh, and smoked pork and beef plus seasonings. The rich, smoky stew is then served with rice, sautéed collard greens or kale, orange slices and topped with toasted cassava flour.
Morocco - Couscous
Couscous is served in a large round platter for sharing amongst
family
following the weekly Friday prayers. Topped with seven vegetables - Aubergine, courgette, carrots, pumpkins, onions, cabbage, potatoes - and caramelised onions, chickpeas, and either beef or chicken.
Indonesia - Satay
Juicy slices of marinated meat on thin bamboo skewers grilled to perfection on a charcoal open fire. Whether it's chicken, goat, mutton or rabbit, the scrappy morsels get marinated in turmeric, barbecued and then bathed in a hearty dose of peanut sauce. Many other southeast
Asian countries
claim the dish as their own. However,
Indonesians
consider it a national dish conceived by street vendors and popularised by street vendors and popularised by traders.
Dominican Republic - Sancocho (seven meat stew)
Sancocho is a meat and roots-based stew that appears in different forms in several countries of Latin America. Within the
Dominican Republic
, several different versions of sancocho exist including seven meat stew. It consists of a mixture of seven different meats cooked together. The meats can vary, but some common examples include goat meat, beef, pork, and chicken parts including the bones. Mixed together with many different types of root vegetables, served with white rice and avocado.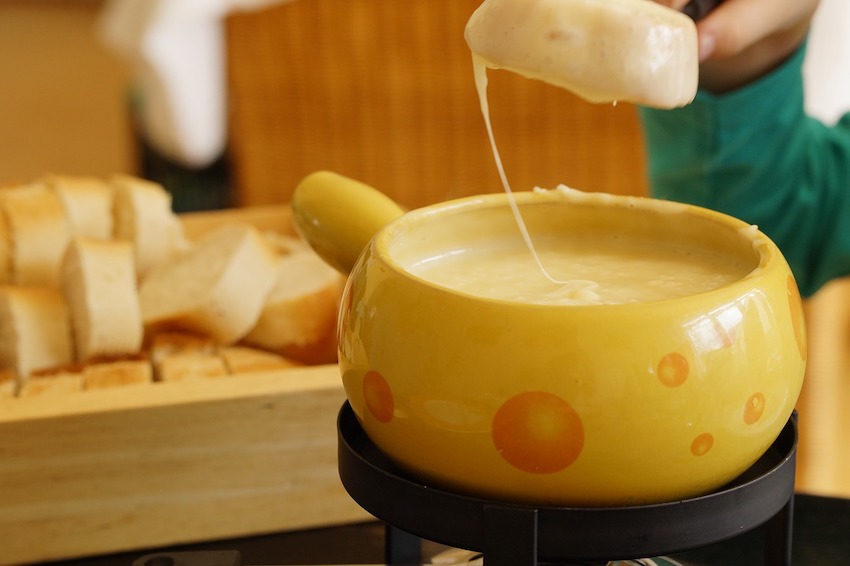 Switzerland - Cheese fondue
A  dish made of melted gruyère and emmentaler and other ingredients, such as garlic, white wine, a little cornflour/cornstarch and kirsch, served in a special ceramic pot called a caquelon, with a small burner underneath it to keep the fondue at a constant temperature. You spear small pieces of bread onto a long-stemmed fork and dip them into the cheese.
Greece - Taramasalata
A thick, creamy dip made from olive oil, fish roe, breadcrumbs and seasoning. It ranges in color from orange-red to pale beige. It is usually served as mezze dish or as an hors d'ouvre. It goes perfect with olives and warmed flatbread.
Spain - Seafood Paella
Paella originated in the Valencia region of
Spain
, but it can be found all over the country. The most typical ingredients added to a seafood paella include a combination of mussels, prawns, octopus or shrimps, and it's flavoured with saffron strands, paprika, and garlic.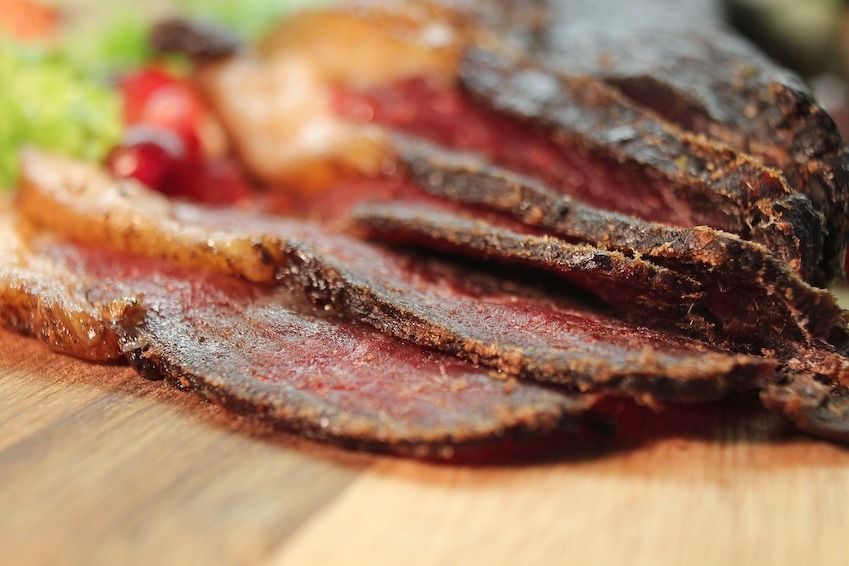 South Africa - Biltong
Biltong is beef silverside that is air-dried and marinated to a traditional recipe of rock salt, pepper, coarsely ground coriander and vinegar. The meat is then air-dried and then hand-picked before being sliced ready to enjoy.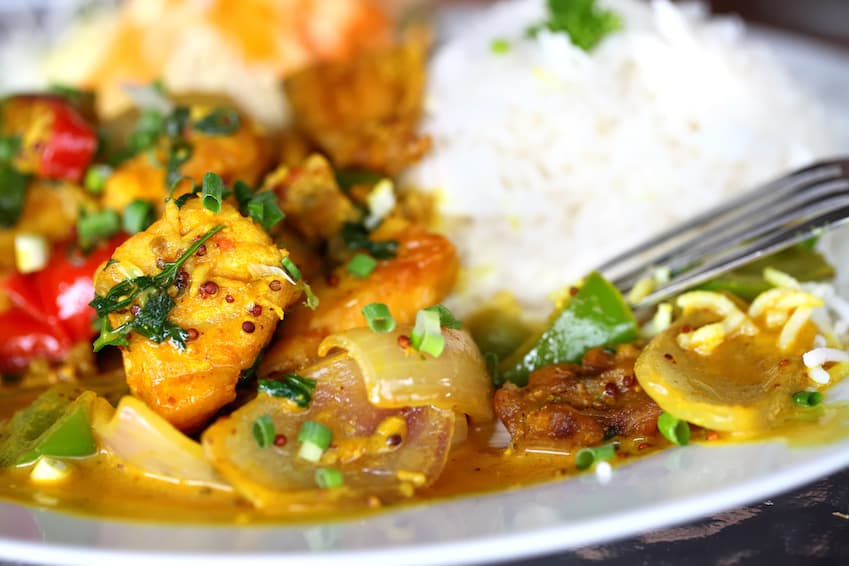 Mauritius - Fish Vindaye
A seafood dish that is fantastically flavourful and one of the most famous dishes of
Mauritius
. Although the ingredients can vary it is usually a decadent dish of fried, pickled fish in a tangy onion, turmeric, mustard seeds, garlic, and ginger sauce.