Autumn is making its appearance, temperatures are dropping and the desire for a change of scenery is growing, so why not opt for a week of escapade with your head in the clouds ?
Breathe in the scents of the mountains, stroll in a green countryside and spend relaxing afternoons in the living room of a
chalet
or
villa
that suits you. 
Whether you are a lover of tradition or a designer at heart, Villanovo offers a wide choice of rentals to suit your tastes. 
Go with family or friends to a luxurious accommodation that will transport you to the world of the mountains.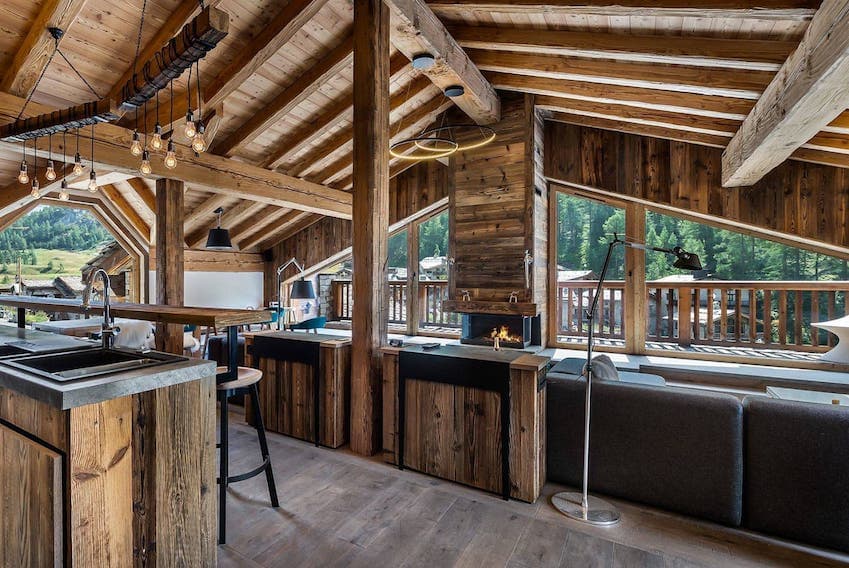 The most traditional:
The change of scenery begins with the abandonment of your routine, embark on a trip to the
Northern Alps
and stay in a traditional luxurious chalet where the wood will naturally warm your heart and where the view of the mountains will amaze you at all times. 
Chalet Houmy,
located in Val d'Isère, is ideal for a luxury family stay. Traditional and comfortable, this chalet offers
jacuzzi
, sauna,
hammam
, massage room, garage, terrace. It is
only 200 meters from the slopes
, not to mention, it has a superb view on the slopes.
Imagine waking up and being able to admire the sun rising between the mountains from the very first hour, a real pleasure. 
Chalet Houmy is faithful to the codes of traditional chalets while having that touch of modernity necessary to create a comfortable and chic atmosphere.
During your stay in Val d'Isère, do not hesitate to take part in mountain activities such as a hike around Lake Chevril.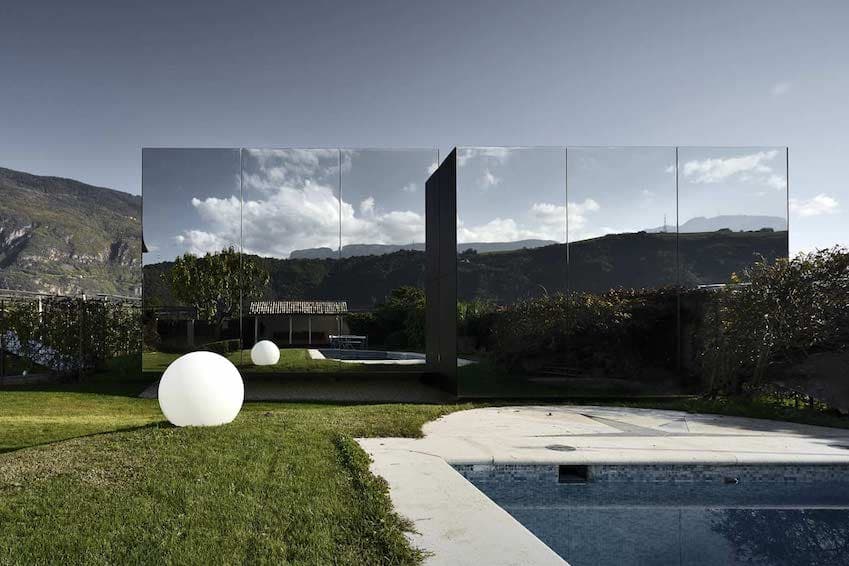 The most stylish:
In the Italian Alps, precisely in the south of Tyrol, there is an extraordinary villa:
Villa Specchio
. 
This villa in the heart of the Italian mountains is entirely made of mirrors, in order to reflect the vines that surround it and the green nature in which it is nestled. 
Once you have passed the front door, discover how the interior of the villa contrasts with the originality of the mirrors by offering a refined interior architecture with clear colours and linear shapes.
This exceptional property is the embodiment of design, immersed in a rustic setting. 
Staying in such an original villa can be enough to make your stay unforgettable and reveal the architect within you. 
In
South Tyrol
, the landscapes provide a total change of scenery that feeds a quiet stay, far from the movement of the city.