Do you dream of vacations on a island half a world away? Get your ticket for the Caribbean! With 14 destinations of wonderful beaches, this region is the paradise of travelers seeking heavenly landscapes and constant sun. But which one will you choose? Villanovo invites you to discover 4 of these dream countries in order to help you decide.
In Martinique
Must-see in the Caribbean, this island is part of the most visited in the region, especially for the French, who find in this overseas department a similar culture with an exotic touch due to the location. Thanks to secluded beaches, the environment of Martinique is ideal for adventures and intimacy. Indeed, the presence of tourists there is less important, and landscapes are amazing. Diamant beach, for instance, provides a wild setting and a rough sea, which is the reason why it is the favourite spot of diving enthusiasts. Lovers of aquatic nature will thus be able to treat themselves with
snorkeling
and explore the marine depths of the island, while still keeping in mind that the place is not for kids because of the high risks on the spot. But it does not end here. Martinique is also
a family destination
with safe spaces for
kids
on most of its
beaches
, such as Anse Caritan. Whatever you're looking for, you will find on the island what you dream of without a doubt! Add it fascinating various cultural places which will get you busy throughout your stay, and it could not be perfect. Among the historical sites, we find the memorial of Anse Caffard, also known as Cap 110, which is today a place of memory for the atrocities of slavery. Make sure you have a walk in Fort de France, where architectural works such as the Savane and the Schoelcher library keep on impressing the tourists daily. At last, do not miss the two
must-see activities
in the island: a walk in Balata garden, and the artisanal tour of the Habitation Clément. A degustation within this
excellent rum
distillery will perfectly reflect your stay: spicy and colourful.
Perfect for:
nature or culture lovers
>>> Rent an exceptional property in Martinique
In Dominican Republic
Reputed for its hispanic culture and size, Dominican Republic is part of the largest in the islands. Although it benefits from sublime breathtaking beaches, this destination attracts for its historical heritage as well, which is particularly rich because of its colonial past. Thus, you will enjoy walking in the Zona Colonial to learn more about the past of the Dominican people. To extend your excursions, know that numerous natural spaces are also to discover. The most athletic ones of you will meet in the 27 waterfalls in Damajagua, an extraordinary place where canyoning is more than recommended. Breathe fresh air and enjoy these unique exotic landscapes. And, if you prefer to relax than doing sport, you will relax on Bahia de las Aguilas beach, which is perfect for both tanning and farniente thanks to its secluded situation away from the crowd. At last, know that golfing is almost a sacred sport on the island. With different courts of quality, professionals and beginners will be glad to train in all tranquility.
Perfect for:
History enthusiasts, athletes
>>> Your dream villa in Dominican Republic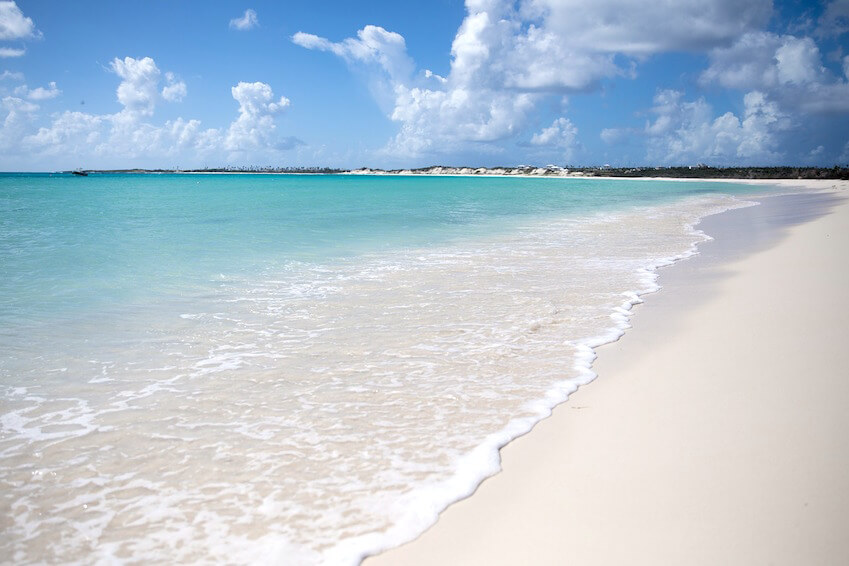 In Anguilla
Only running over 91km2, the small island of Anguilla is a haven of peace which combines luxury, intimacy and tranquility. True paradise regarding its beaches, these are indeed a turquoise water and a white sand that are waiting for you on this heavenly island. Also, its uniqueness is partly due to its former British colonisation, which gave birth to a Afro-Irish population. It is thus common to hear the Creole-English language, which is unusual but not less charming. Indeed, the local culture is welcoming and will give you the feeling not only to visit, but to be part of the setting. Take your time, relax, have some traditional rum on the beach or treat yourself with watersports and activities such as swimming with dolphins… Perfect to immerse yourself within a new culture and a peaceful environment, Anguila will satisfy all travelers who believe holidays rime with relaxation.
Perfect for
: people seeking intimacy
>>> Discover our sumptuous villas in Anguilla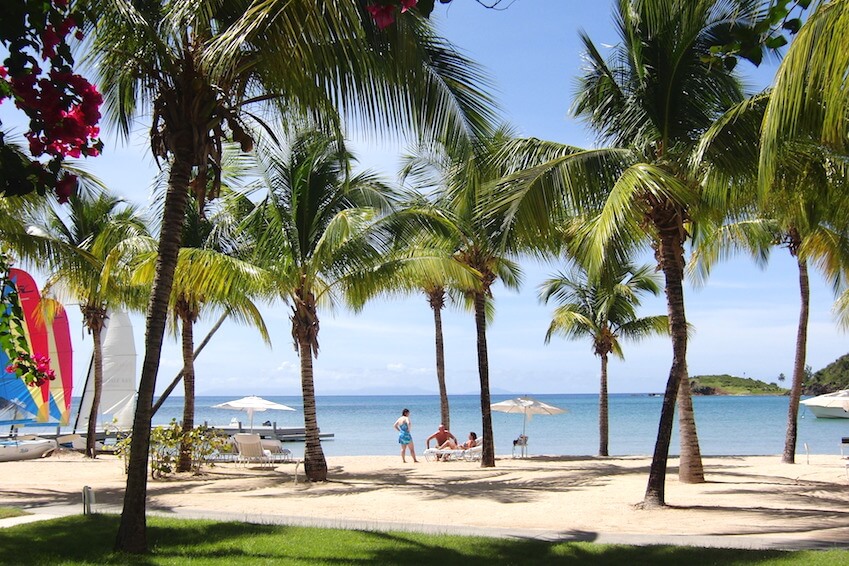 In Antigua
Being part of one of the two islands of Antigua and Barbuda, Antigua is still unknown to general public. True luxury destination, its villas are sumptuous and allow to offer excellent trips in the heart of a protected nature. Surrounded by coral reefs, the island is appreciated for its numerous beaches of fine sand and the diversity of its offer regarding watersports. You got it, this is the perfect place to
dive
! Whether you're an expert or a beginner, teams of skilled professionals will accompany you in this discovery of the aquatic fauna and flora. At last, the area of the natural port English Harbour, in the south of the island, will fill your thirst culture thanks to its famous Admiral's House museum, which gather some vestiges of the British navy at the time of Nelson, in the heart of Nelson's Dockyard. Last but not least, don't forget to go to Shirley Heights in order to benefit from a spectacular point of view on the magnificent nature of the island. The destination becoming more and more popular among tourists in the entire world, make sure to plan your trip without delay!
Perfect for:
divers
>>> Your luxury residence in Antigua