Rent a luxury villa with an amazing garden or park
To please your children, enjoy fresh air or to give to your pet the freedom it needs during your vacations, gardens provide large spaces adapted to your taste in order to satisfy all your needs. Discover what type of garden will become your haven of peace during your next luxury vacations with Villanovo.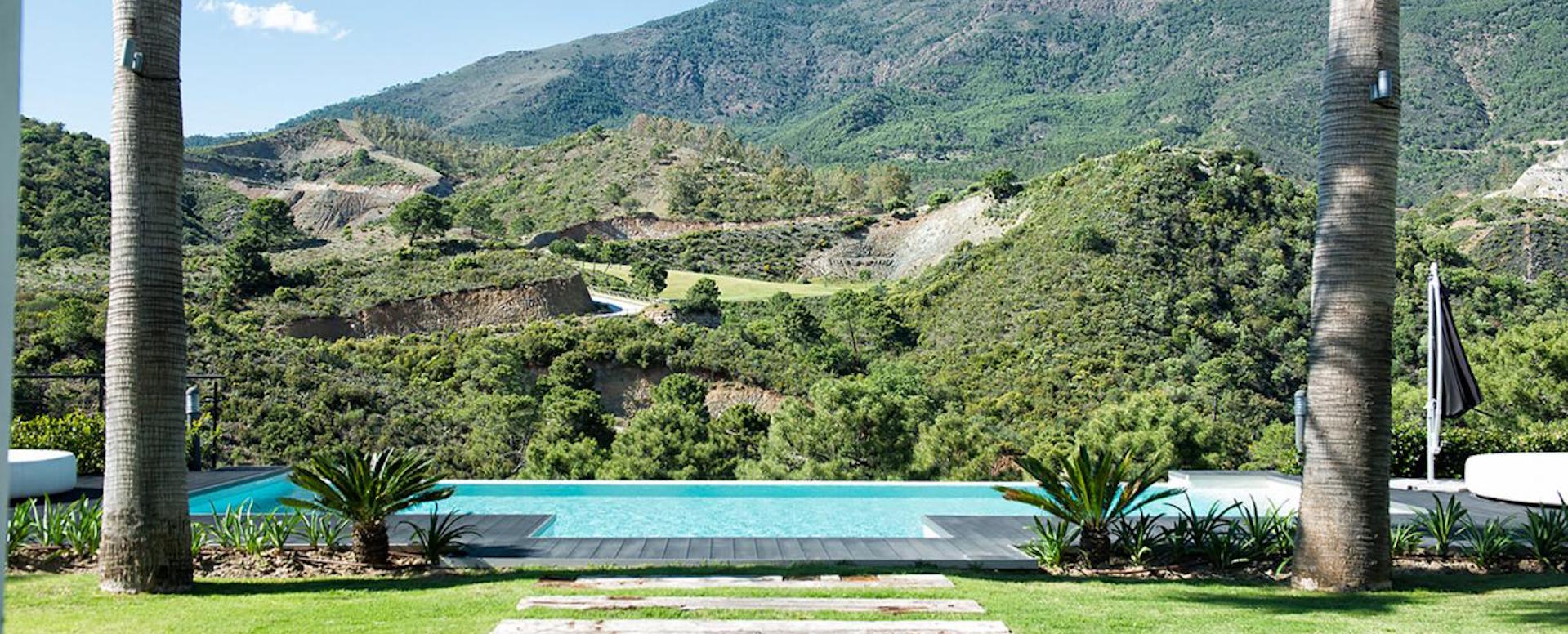 Luxury villa rentals with a tailor-made private garden
In order to enjoy the sun in all intimacy with your loved ones, what could be better than renting a villa with a private garden? Away from prying eyes, you will feel at home being outside with your loved ones. Get tanned, have a swim, enjoy the panoramic views over the mountain or the sea… the choice is yours! Our villas have all services you may dream of. Whether you would like a house with a large pool, an outdoor hot tub, breathtaking point of views, a bocce ball court or all four at the same time, it is possible with Villanovo! Do not miss this opportunity and indulge yourself with the luxury you deserve by renting a luxury villa with a tailor-made private garden.
Our villas with traditional gardens
Willing to live like a local? Choose a traditional villa with a typical garden in order to immerse yourself in the culture on the spot and discover the exoticism of travelling abroad. Between zen gardens in Asia, sumptuous fountains in Moroccan patios or gigantic palm trees in Spain… your traditional garden will be the reflection of your stay! In line with your trip, benefit from a private outdoor space which will create a unique atmosphere that will make you forget about daily life. To book without delay!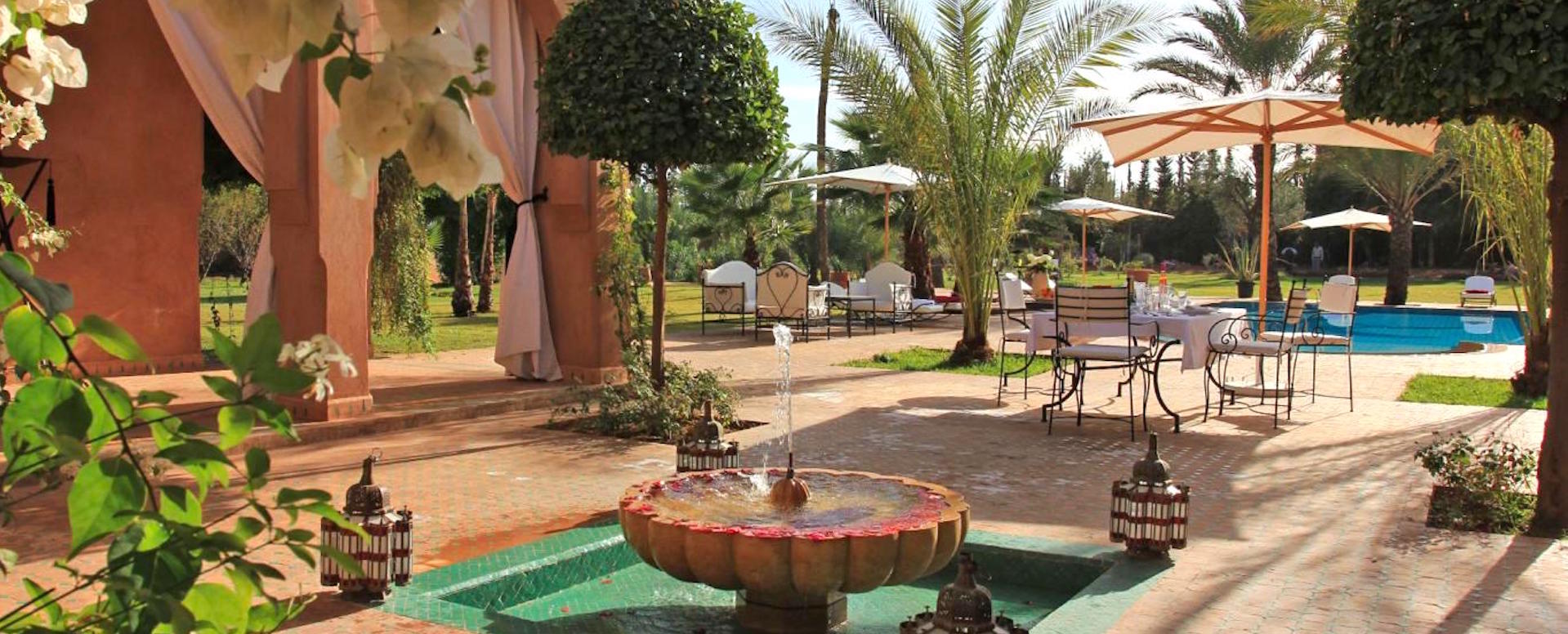 Renting a villa with a blooming garden
Nature lovers ? We have got what you need! Thanks to skilled gardeners, our properties own well-maintained outstanding green spaces. Whether the vegetation is flowery or herbaceous, our professionals take care of everything in order to create a grandiose, clean and colorful land. Olive trees, orange trees, pines… Breath the fresh air and enjoy this moment in harmony with nature to unwind and relax with your family or your friends.
Your vacations in a castle with an exceptional land
A need for large spaces? You are right to ask! Indeed, the vastness of the park and gardens of our most beautiful villas is a luxury hallmark that is not to be neglected. To live the king's life, we recommend you our most luxurious houses such as our renovated castles which provide luxury and comfort thanks to stunning perfectly and well-maintained parks that will satisfy your wildest desires. Because holidays remain being a privileged moment of the year, do not hesitate to see things on a large scale by renting a luxury villa with a land running over hectares.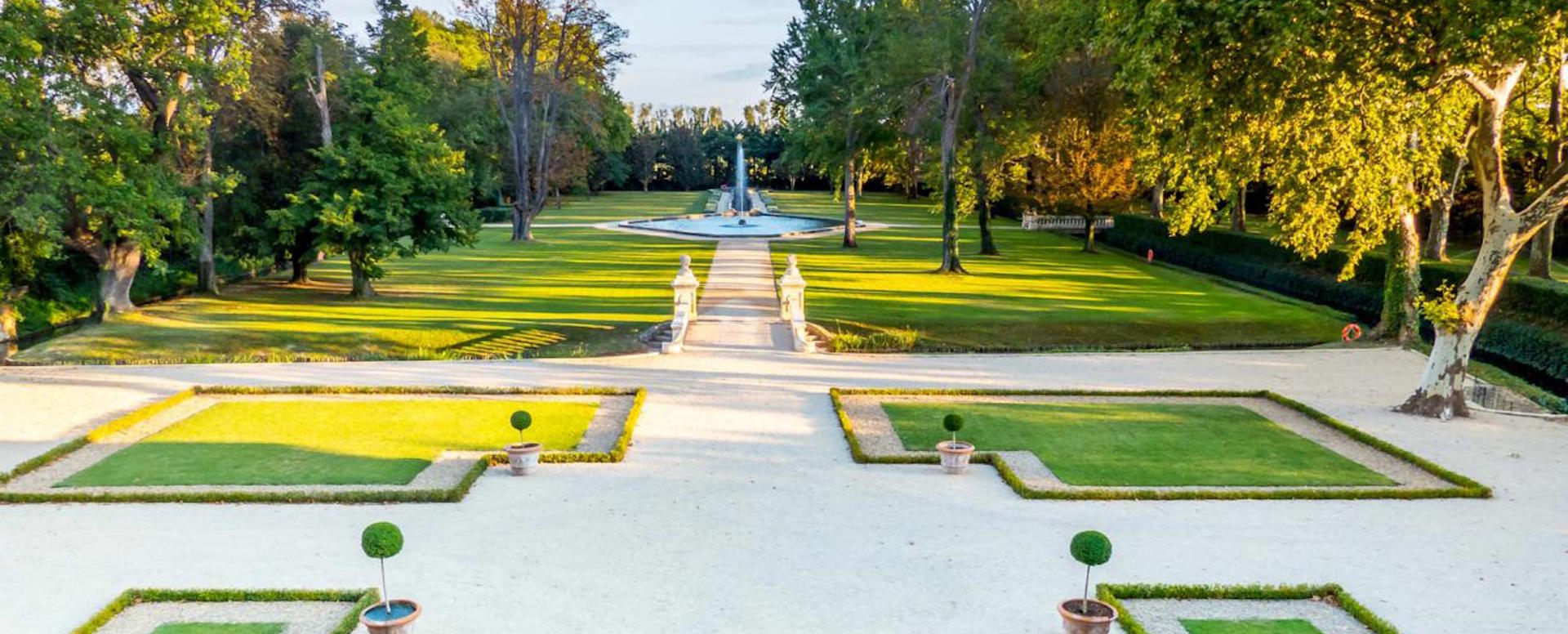 A garden for your children
If you have young children, one of the best options is to favour the rental of a villa with a green space where your kids could stretch their legs and entertain themselves thanks to all kind of games. If game rooms are a must for family vacations, don't neglect outdoor games! Swings, trampolines and secured play structures, travel with peace of mind… your kids will have all they need to have fun in all safety! Moreover, if you aim to bring your pet with you, you will please it by thinking of its own comfort as well. Finally, choosing a villa with a garden, it is providing quality vacations to the whole family!