On the road of the greatest safaris
Written on : 08 January 2019
Nature lovers ? What better way to soak up a country than to become familiar with its fauna and flora? In search of lions, elephants, and leopards from South Africa, on the lookout to play with the monkeys of Sri Lanka, in a photographer mood in the jungle of Costa Rica in search of crocodiles, or to discover surprising species in Brazil, the animal circuit is undoubtedly an unforgettable experience, rich in emotion, to be shared with your loved ones. If you want to reconnect with nature, we invite you to discover our selection of impressive safaris around the world.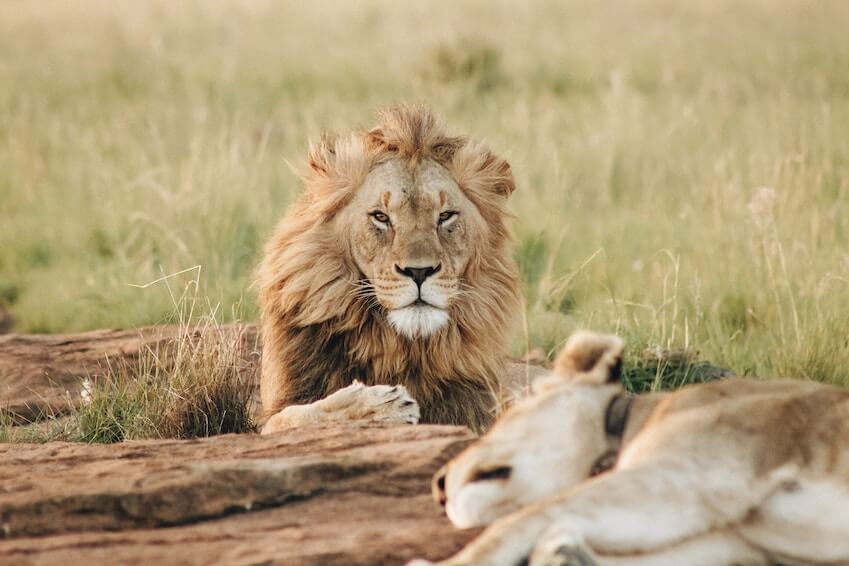 Kruger National Park, South Africa
If South Africa is known for its many exceptional nature reserves, it is the Kruger safari the most popular. Imagine, this Nature Park is as big as Wales, and is home to a huge diversity of incredible flora and fauna. Beyond the famous "big five" (lions, leopards, elephants, rhinos and buffaloes), you will meet impalas, cheetahs, zebras, reptiles, hyenas, right whales, ostriches, turtles, hundreds of antelopes, kudus, but also more than 400 species of birds. The count does not stop ... The Kruger safari is simply a must in South Africa, without a
doubt the best way to immerse yourself in the beauty of South African nature.

>>> Our villas in South Africa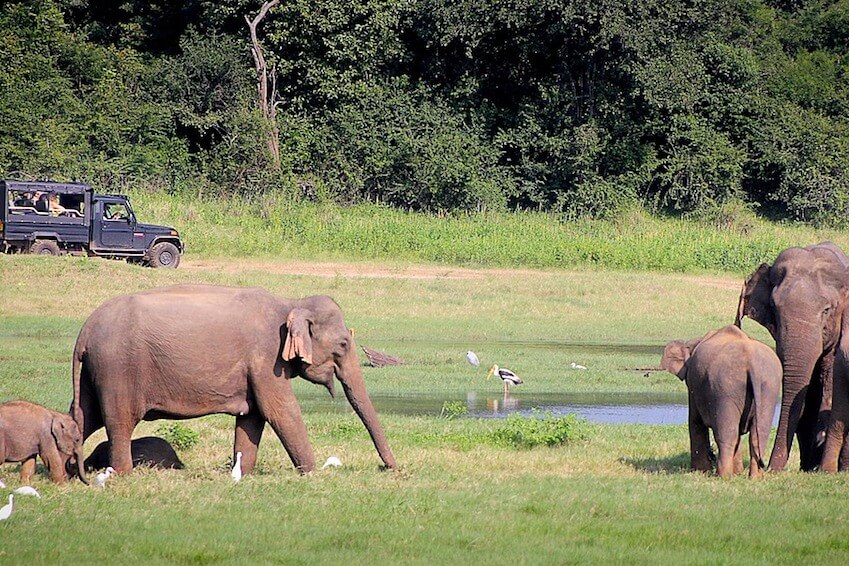 Yala National Park, Sri Lanka
Yala National Park has been ranked as the second largest, among the many in Sri Lanka, but also the most visited. And this is not surprising. It is a true house of biodiversity! With a high rainfall, the reserve has a large variety of vegetation such as Avicennias, or Rhizophoras. In addition, the majority of the park is composed of metamorphic rocks and surprising streams, immediately setting an enchanting setting. In addition to its environment, you will find 44 species of coexisting mammals in the reserve. Elephants, leopards, many reptiles such as the painted lip lizard, more than five species of endangered turtles, as well as crocodiles. But also, you will see some vipers of Russell, to observe from a distance since these are very venomous. On the side of the waterways of the park, you will see fish of all kinds, with headlining Mozambique tilapia. We promise you a real trip to the heart of Sri Lankan fauna and flora.
But your trip will not stop at visiting the ecosystem. From the park, you will be able to appreciate the Sithulpauwwa Buddhist temple and the history of its 12,000 monks who have lived there. This cultural site is of incomparable beauty and has a surprising spiritual dimension. Do not miss this unusual experience. You'll keep to be surprised!

>>> Our villas in Sri Lanka
Jungle Safari Photo, Costa Rica
We invite you, here, to a program a little bit different. Fans and photography enthusiasts, this is for you! During this safari tracing a circuit of several reserves and natural parks, a professional accompanies you through the jungle of Costa Rica to make you live his passion of the country and the photo.
With his support and personalized advice, he will recommend the best methods, lighting and equipment, to allow you to immortalize this exceptional moment. To help you discover the best of the Costa Rican ecosystem, a naturalist guide will join the small group. Thus, on the side of the river Tarcoles, you can meet and photograph crocodiles (since it is one of the most populated), as well as pink spoonbills, herons, Aras Macao. The forest is home to an infinite number of species such as coatis, agoutis, 4 species of monkeys of Costa Rica: squirrel monkeys, howlers, capuchins and mons titi. You can also see deer, armadillos and pumas, but also jaguars.

>>> Our villas in Costa Rica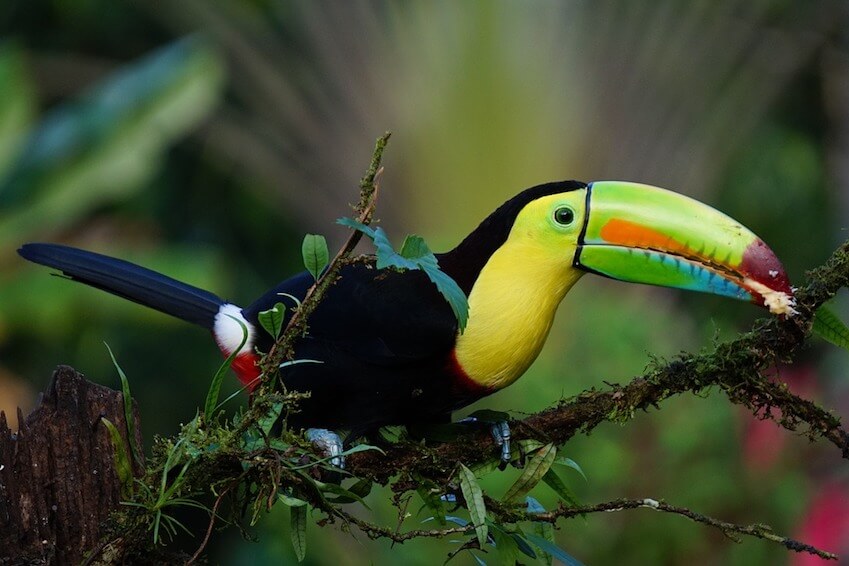 Pantanal, Brazil
The Pantanal in Brazil, is undoubtedly the most beautiful swamp in the world. During 4 months of the year, this immense territory is drowned under waters. But when March comes up, and the dry season sets in, the show is magnificent. Although the region is not very accessible and frequented, tours are organized. Here, wildlife tours aim to offer new experiences and maximize opportunities to observe and photograph this biodiversity from its best angles. You will find a range of courses, according to your expectations and desires. On the side of the Piuval Reserve, you can experience a close encounter with species such as Jabiru storks, anteaters, giant otters, hyacinth macaws, but also a multitude of birds. On the side of Chapada dos Guimarães National Park, wildlife is protected. Specifically, the park is home to the endangered wolf-Maned, as well as a fine selection of endemic birds with restricted distribution. Among them, a range of arras and parrots, promising a magnificent show of colors. In the Pantanal, you are sure to live an exceptional experience accompanied by the best tourist guides of Brazil!

>>> Our villas in Brazil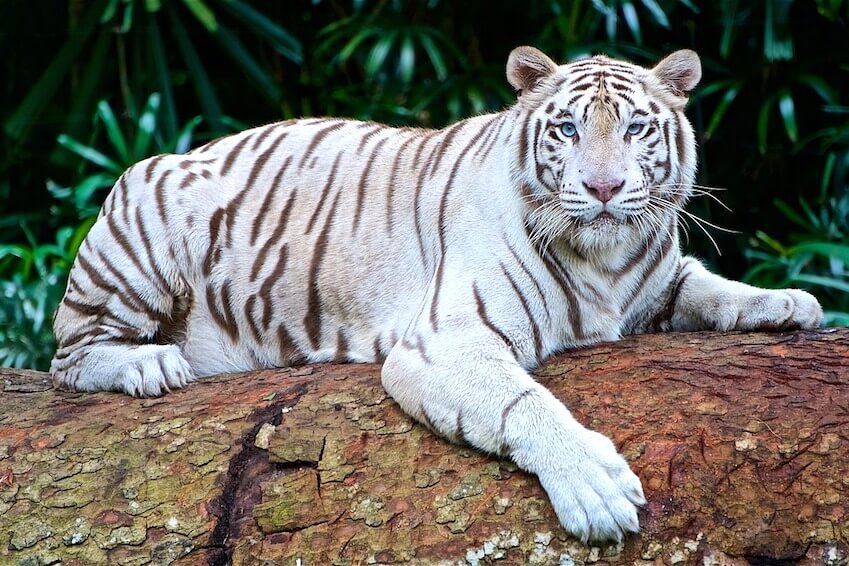 Sundarbans Park, India
If there is one place that wildlife lovers can not miss, it is Sundarbans Park. You will see a wide variety of fauna, namely the birdlife, the aquatic fauna, and the rest. Unsurprisingly, venturing into a safari in India is to search for the iconic animal, the Bengal Tiger. But not only. If the majestic feline is a major characteristic of India, the variety and the richness of the natural resources are too. Thus, you will discover other mammals such as the unicorn rhino, the Asian lion or the Antelope Nilgaut. Observation stands have been set up within the park to guarantee a good view and the best conditions. In addition to its rich biodiversity, the nature reserve is home to some villages. During this tour, you will meet a welcoming population to discover and familiarize yourself with the local culture (very different from ours ...). Guaranteed change of scenery within this extraordinary continent!