Because vacations rhyme with beaches for many of us, and after our
top 10 best beaches in Europe
, Villanovo broadens its horizons and invites you to discover its selection of the world's most beautiful beaches.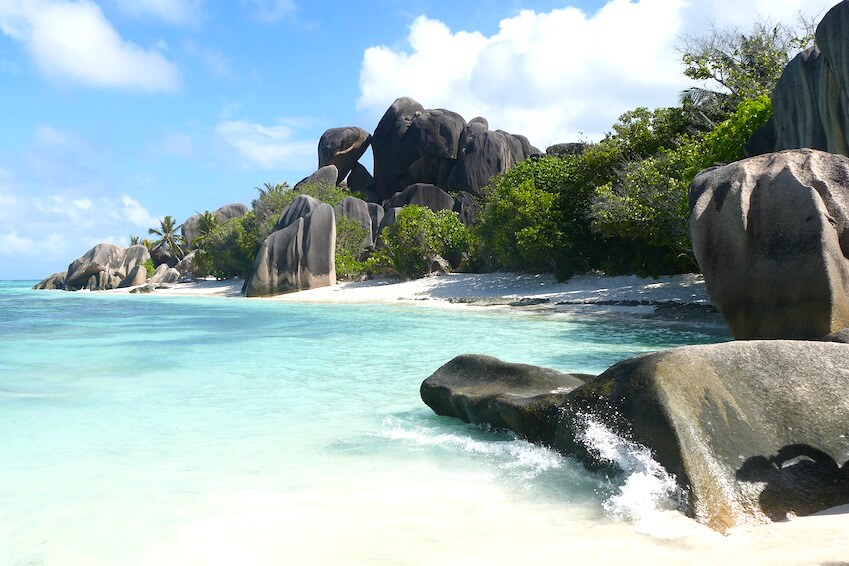 1 - Anse Source d'Argent - La Digue - Seychelles
Also known as Digue Island, it is indeed Anse Source d'Argent which wins the first position of this top. Among the beaches the most photographed in the world, and to discover in the morning to avoid tourists, Anse Source d'Argent is the treasure of the Seychelles. White sand, rocks of granite like you have never seen before and low depth water… it is the paradise of all travelers. Sip a delicious fresh juice and let yourself be carried away by this heavenly atmosphere, where all is only luxury, calm and voluptuousness.
>>> Rent a luxury villa in the Seychelles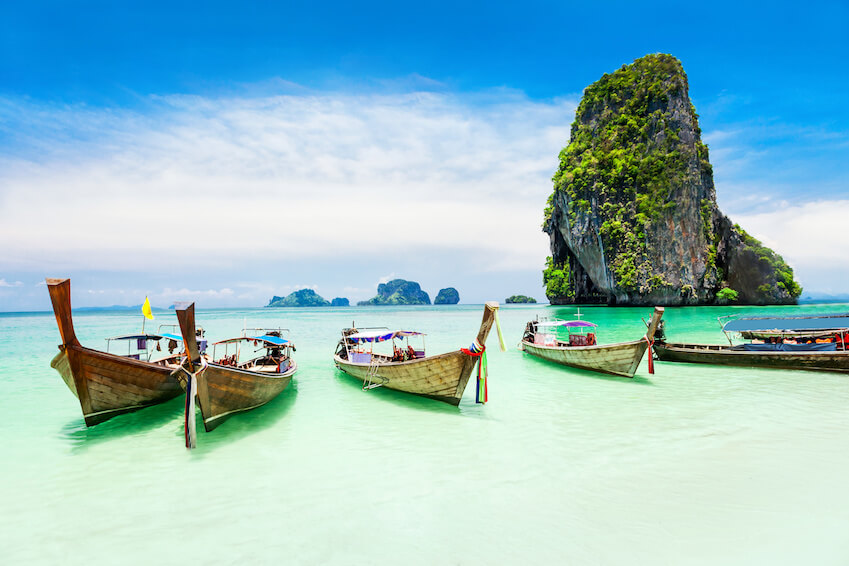 2 - Maya Beach - Koh Phi Phi - Thailand
Made famous by the movie The Beach with Leonardo di Caprio, the movie maker Danny Boyle was right when he picked Maya Beach to be the setting of its masterpiece. Victim of its success following the movie, the
beach
even had to close temporarily in order to protect the surrounding nature. Now reopened, we advise you to head early in the morning or in the beginning of the evening to this mysterious beach of precious biodiversity.  
>>> Book your property in Thailand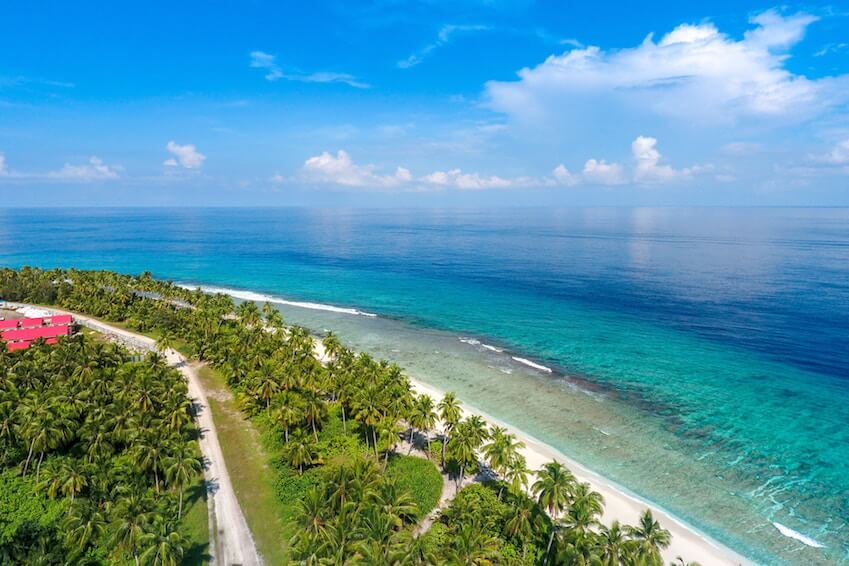 3- Atoll Ari - Maldives
If there is one beach where to do snorkeling, it is Atoll Ari. On the heavenly island of Maldives, this archipelago is just as you picture it: warm crystalline waters, white sand and a fascinating aquatic fauna. Head to the discovery of thousands of fish and coral reefs of unique beauty, between December and April to fully enjoy the sun.

>>> Your dream villa in Maldives
4 - Blue Bay - Mauritius
In south-east of Mauritius, this
beach
with amazing turquoise water boarded by green palm trees deserves its place in this top. Like a postcard, Blue Bay will allow you to contemplate an incredibly colourful aquatic fauna, with snorkeling or on a boat with transparent floor, to admire the view without getting wet. Add it the welcoming atmosphere that
locals
provide, and you'll get the
family vacations
you've always dreamed of.
>>> Our selection of luxurious houses in Mauritius
5 - Cape Vidal - South Africa
With ideal beaches to surf or kitesurf, South Africa is a dream destination for beaches. Among them, Cape Vidal: in the heart of a natural reserve, in the middle of a wild nature, and benefiting from the heat of the Indian Ocean, Cape Vidal perfectly suits families and adventurers seeking extraordinary landscapes. A must during your discovery of the country!
>>> Our sumptuous villas in South Africa
6 - Palolem - Goa - India
And our Indian crush if for the sublime Palolem beach in Goa. Facing Oman sea and boarded with palm trees, Palolem is large enough to never be crowded. Often driven by locals' music and spicy fragrances, this space is without a doubt one of the most authentic ones of this top. Our tip: go there at sunset time, in order not to miss a single piece of this pink panorama of infinite charm.
7 - Legzira – Morocco
You may know our love for Morocco and its
natural lands
. Well, if we had to name only one beach of this marvelous country, Legzira would win. 150km in the south of
Agadir
, this wild beach has the particularity of being ornated with a majestuous rocky arch, which reinforces the natural beauty if this unique site.
>>> Check out all our luxury villas in Morocco
8 - Navagio – Greece