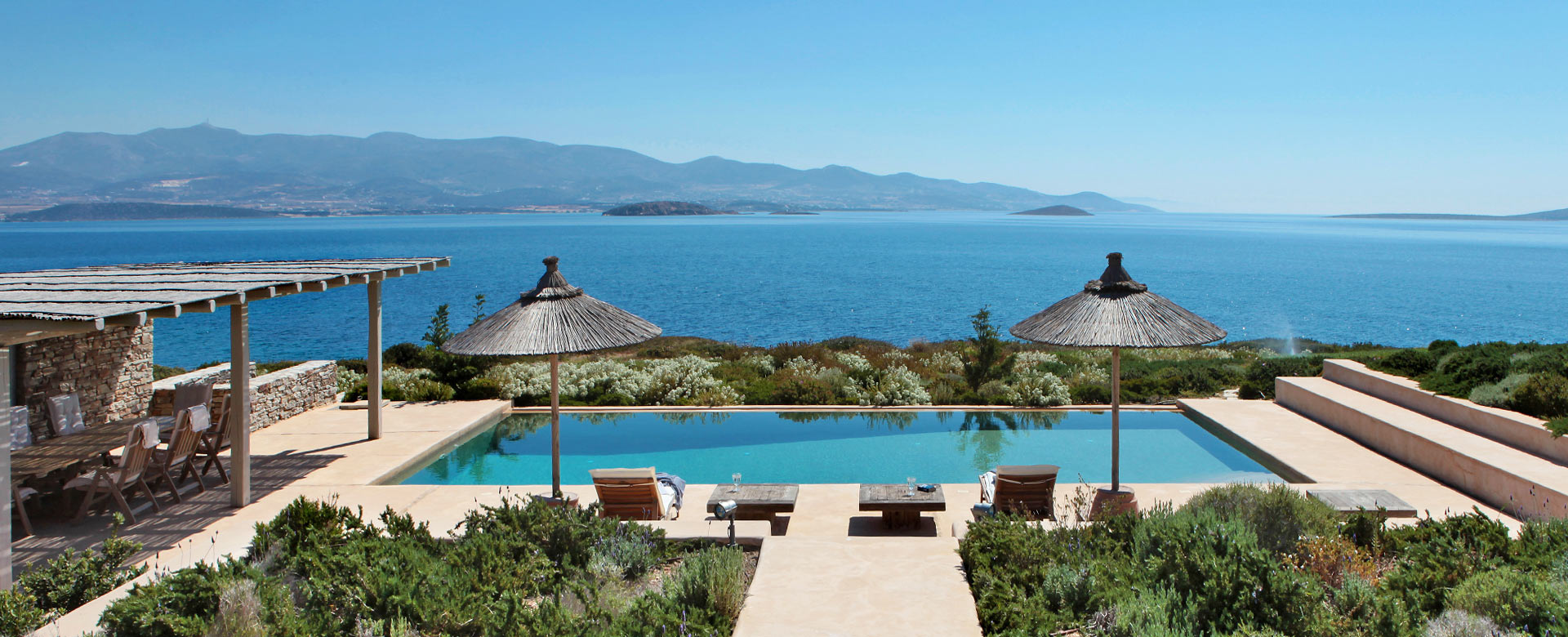 Luxury Villas
Personal Service
Taste the sweetness of mediterranean life!
Discover the spirit of Greece and plunge into the heart of this historic land. Vestiges of history such as the Acropolis in Athens, the medieval city of Rhodes and the temple of Hera in Samos are all testimony to a mythical past. You will also be seduced by the mosaic of the landscapes between sea and mountain and particularly by the breathtaking beauty of its coastline.

With their typical white houses, blue-domed chapels, little fishing ports and villages perched on hillsides, the islands of the Cyclades Archipelago are a destination that must be visited. From the nightlife of Mykonos to the peaceful charm of Paros, there is something for everyone!

The Mediterranean dream at your fingertips!

Are you looking for a charming home on one of the Greek islands or on the peninsula? The most beautiful luxury villas in Greece await you on Villanovo! Mykonos, Santorini, Corfu and Patmos. These sun-kissed names are just some of the many destinations where our villa rentals in Greece will have you dreaming of views worthy of a postcard! Our teams have selected some very beautiful, tastefully decorated properties, ideally positioned and offering you additional services should you require them, such as domestic staff and boat hire. Please contact our advisers. They can answer all your questions about our villas and will know how to find you the ideal home for your holiday!
Our guest reviews and ratings
Luxury villa and handpicked houses rentals in Greece