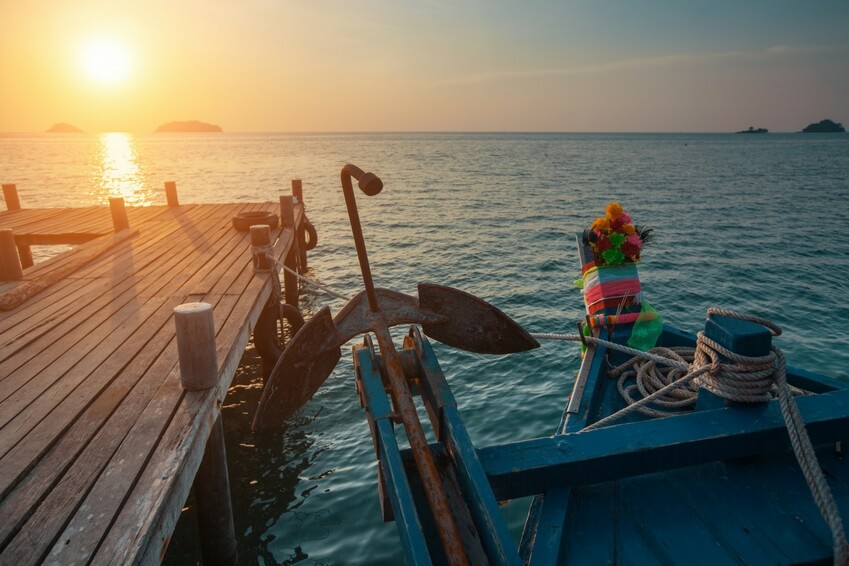 Discover the hidden pearl of Portugal
A little corner of paradise that has been kept secret by some privileged holidaymakers, Comporta is located at the Southern end of the Tróia peninsula, near Alentejo and about twenty minutes from Lisbon. Its ideal weather is perfect for visiting the charming city, walking on the beach or enjoying one of the many activities on site.

>>> Discover all our guides in Comporta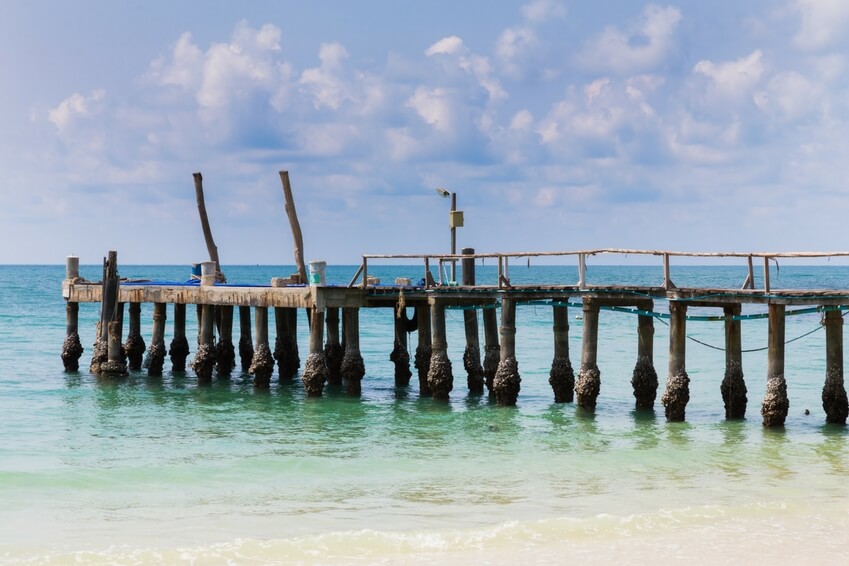 Comporta, a beautiful and wild land
Located between rice fields, the sea and a nature reserve, Comporta is the Portuguese trend destination of the moment, a peaceful paradise prized by the stars. You too, can let yourself be charmed by this wild peninsula, still unknown to the general public.

Just 2 hours from Paris and 20 minutes from Lisbon, this small fishing village is a true bubble of tranquillity, which has retained all its charm and authenticity.

Its sandy beach, the longest in Europe (60km), and crystal clear waters invite you to sit quietly in front of an exceptional view, in a dream setting. Swimming, kitesurfing, windsurfing, boat trips and diving will be perfect to enjoy this idyllic setting. You can also go for walks or a bike ride to discover the surroundings. In the evening, why not enjoy the romantic and wonderful spectacle of a sunset from your villa.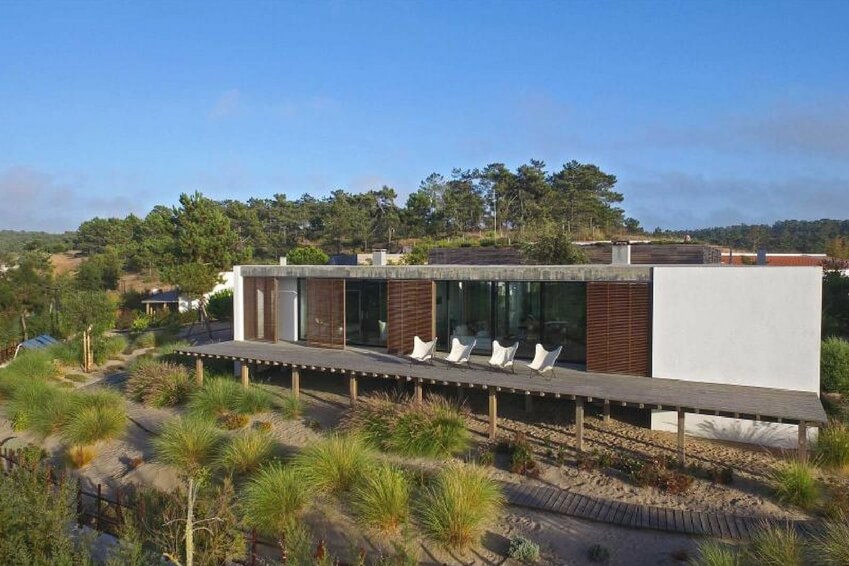 Casa do Pego, an exceptional villa built in a nature reserve
Casa do Pego is another modern residence where you can stay during your holiday in Comporta. Also located in Praia do Pego, it offers two double bedrooms, a master suite, a beautiful living space, a large kitchen and 3 bathrooms. A beautiful garden, a courtyard, a main terrace and a roof terrace invite you to enjoy the beautiful days outside. The large heated pool at Casa do Pego is a nice alternative to the sea, which is a 5-minute walk from the villa.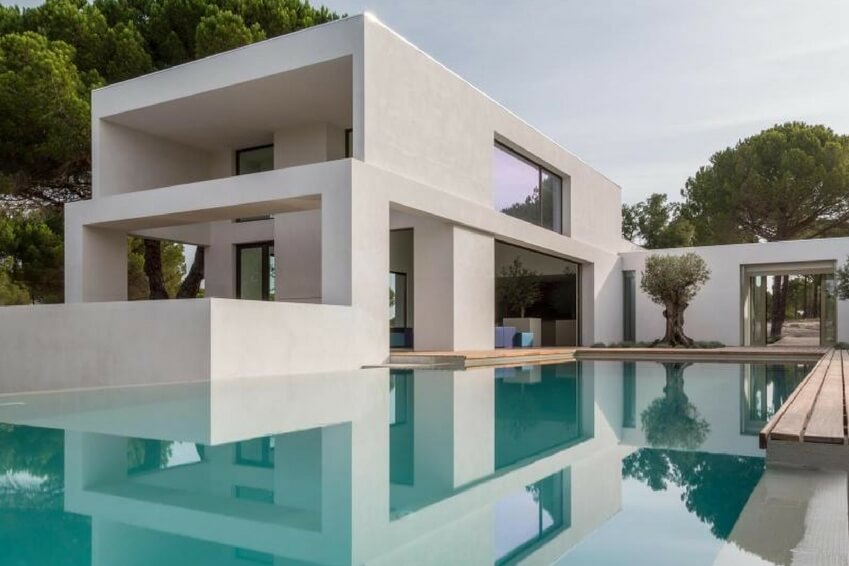 Villa as Oliveiras, a luxurious residence built on the sand dunes
Villa as Oliveiras is located in Praia do Carvalhal, just a few steps from the sea. This luxurious residence, with clean design, has 5 large bedrooms and a sumptuous living room with a TV corner, a leisure area and a large room to eat. A spacious and fully equipped kitchen awaits you and a chef is even present to concoct delicious dishes. Outside, you have a beautiful pool and two private terraces with breathtaking views of the lagoon and the sea.
Are you seduced by Comporta?
Discover all our luxury homes in Comporta!