Discover île de Ré by bike
Written on : 02 July 2019
By : Lola Fleury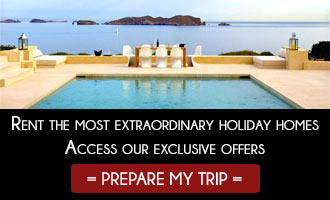 What better way to get out of the everyday life in big cities and traffic jams than a bike trip to the island of Ré? Discover this picturesque island riding on two wheels and enjoy the charm of an athletic visit that takes you out of your comfort zone! The island has many cycle paths which allows you to discover its treasures: salt marshes, vineyards, marinas and beaches. Whether it is for a romantic getaway or a family walk, get on your bikes!
General information
The island is 30 kilometres long and it has more than 110 kilometres of cycle paths connecting the 10 villages together. Don't worry, about the difference of height while riding : the highest point on the island is 19 meters!

You can also download it from the website of the island's tourist office.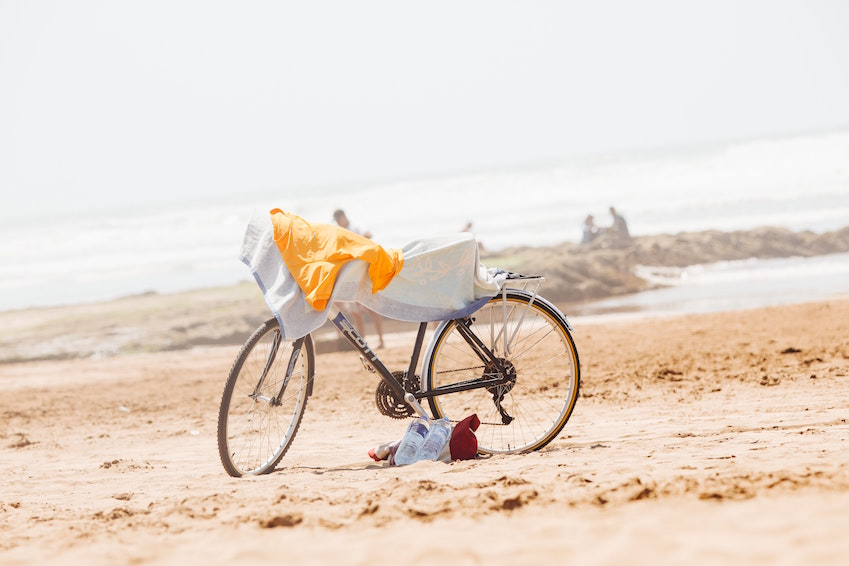 Information points
You can find more information on the official website of the island.

On the cycle paths, information points are available if you have any questions. There are 4 of them and they are very easy to access:
Sandpits - Rivedoux-Plage
Big Rush - Le Bois-Plage-en-Ré
Le Martray - Ars-en-Ré
La Maison du Fier - Les Portes-en-Ré

You are a little tired or lost? The Vélo-Mouettes shuttles are here to help you!
Near each cycle info point (see above), there is a Vélo-Mouette stop where shuttles stop to get to the next cycle info point. Each shuttle is equipped with a trailer that can transport your bike for only €1 per person.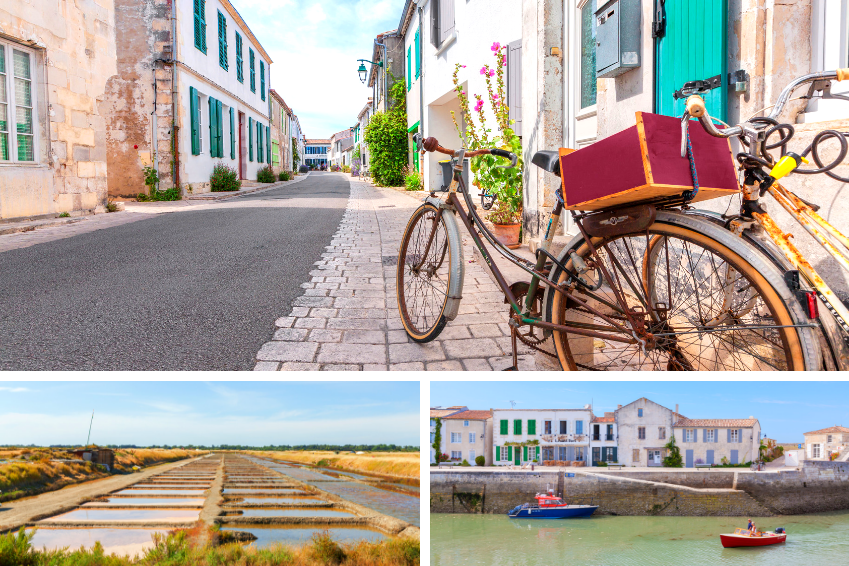 What route should you take ?
Find the complete list of routes offered by the municipality.

Our favorite itineraries: 
The South Gourmet Tour: designed for sports enthusiasts with a big appetite, this tour aims at introducing you to the island's cuisine through more than ten gourmet stops.
Distance: 22.3km    Time: 4h Difficulty: medium    Altitude difference: 86.49m



The forest path circuit: ideal for a family outing, this path goes through trees, in the dunes and near the sea. Why not take a short break for a swim in the middle of the journey?
Distance: 9.3km    Time: 1h30 Difficulty: easy    Altitude difference: 47.47m



The Vauban circuit: for the most enthusiastic visitors, the Vauban circuit allows you to discover the history of the island –conflicts between Catholics and Protestants or between French and English…– of which the Vauban fortifications are the remaining clues. Remember to take abike lock to be able to make visits in the middle of route!
Distance: 36.6km    Time: 5h Difficulty: medium    Altitude difference: 103.34m



If you do not wish to follow a defined itinerary and prefer to get wander in the streets of the villages or on the cycle paths by the sea, here are some must-see attractions: the Whale Lighthouse (Phare de la Baleine), the ports of Saint-Martin-de-Ré and La-Flotte-en-Ré, the marines' ex-voto, the salt marshes, the steeples and chapels, the beaches, etc.
Where can you rent a bike?
In summer, many tourists want to discover the island with bikes. We therefore advise you to book your bikes in advance to ensure that they are available.

Book your bikes, village by village:

Aux Portes :
Neaud-Morin, at the entrance of the village
Website :
http://www.neaud-morin.com
Cycland (next to the "salle polyvalente")
Website :
www.cycland.fr
Ars en Ré :
Cycle N (en centre ville)
Website :
www.lescyclesn.com
Website :
www.cycland.fr
Saint Clément des Baleines :
Cycland (à côté de la Presse)
Website :
www.cycland.fr
Sainte-Marie de Ré :
Website :
http://www.cyclo-surf.com
Website :
www.larouteavelo.com
If you prefer to go directly to bike rental shops, they are waiting for you !
Aux Portes :
Go Bike (next to Carrefour Contact)
Ars en Ré :
Ballade & Vous (between Xin Art and Eleven, facing U Express)
Sainte-Marie de Ré :
Website : https://www.cycland.fr/louer-un-velo-ile-de-re/la-noue/


Please note: some rental companies can deliver the bicycles directly to your villa after you try the bike and do all the adjustments in the shop (with or without financial participation).
Feel free to ask them!
Some tips for safe driving
To make sure you enjoy your holidays, make sure to respect these security advices.
Wear a cycling helmet 
Ride on the bike paths made just for you
Respect the road signs and more vigilant and careful at intersections and roundabouts
Remember to drink water during the ride
Where to take a gourmet break?
Here is a selection of typical and lovely Ré restaurants, especially chosen by our local guide.

Le Patio, at Saint Clément des Baleines
A must-go with specialities of fish, seafood and gallows from the islands 
Contact: 05 46 31 31 18 12
More information

O Parloir, in Saint Martin de Ré
Atypical place, far from the tumult of the port
Contact: 05 46 46 69 50 42
More information

L'Aile de Ré, at Bois Plage en Ré
Wood-fired kitchen in a welcoming setting
Contact: 05 46 09 09 29 29 87
More information

Le Grenier à sel, in Ars en Ré
Cuisine from abroad, feels like travelling 
A few meters away from the port of Ars, a unique place in a welcoming Asian decor
More information
Where to stay?
You don't have a place to stay yet? Discover our selection of villas! Organize tailor-made stays with the help of our concierge service.
Are you traveling with your family? Discover our selection of activities to do with your children in Ré.