Succumb to the gastronomy
French gastronomy is famous all over the world thanks to the richness of its regions. Among the regions that stand out, we can count the Île de Ré, known for its oysters and salt. However it is not the only delights that the island has to offer!

Indeed, the Ile de Ré is one of the jewels of the Charente Maritime. It extends over 30 kilometres and its 10 villages and varied landscapes give it a unique charm: sandy beaches, salt marshes, forest, traditional houses... The island is very popular for its authenticity and lifestyle. A very popular holiday resort, it has preserved its wild appearance. The Ile de Ré is an ideal destination for a weekend, sports holidays with the family, or simply to rest.

If you are on vacation on the sublime Île de Ré but you do not know where to eat to taste the local specialties, this article is for you!

>>> Île de Ré: Discover all our guides
In the realm of gastronomy, the terrain is king
It is impossible to come to the Île de Ré and not taste fresh oysters. From Rivedoux to Les Portes-en-Ré, the oyster beds are visible at low tide. Meet the oyster farmers who will be happy to help you discover this pure product of the sea. The sea holds a special place in the heart of the gastronomic palette of the Ile de Ré where seafood, fish and other crustaceans abound and are the subject of exquisite dishes that are always reinvented.

The vine also plays an important role in the gastronomy of France. You will find a wide choice of local wines but also pineau, the symbol of relaxation and conviviality.

>>> Learn more about the gastronomy
To bring back in your suitcase
If you want to bring back some gourmet memories after your stay to please all your family and friends, some products are highly recommended. The gourmands and lovers of sweet things succumb inevitably to the famous cakes of the biscuiterie of the island. Made according to traditional tradition, with quality products, these caramel and chocolate cakes are worth trying in the village of Sainte-Marie de Ré.

The jams and honey, perfect for a Sunday morning family breakfast, are also an excellent gourmet gift to bring back to those you love. Produced from local fruits, following ancient and local recipes, jams are a real treat for the taste buds and will seduce both children and adults. As for the honey, it draws its authentic flavour from the flowers that are cultivated from the marshes. A real piece of the Ile de Ré to spread on your slice of bread!

Beer lovers will be delighted: the beer of Ré resembles the island. Brasserie Bières de Ré has diversified and innovated its range of beers. Authentic, tasty and 100% natural, the Bières de Ré collection is composed of 4 craft beers of character (Blanche, Ambrée, Surfer and Blonde) and 2 special beers (White Citrus and Collector) but also three Bio beers (White, Blonde and EXTRA Cognac).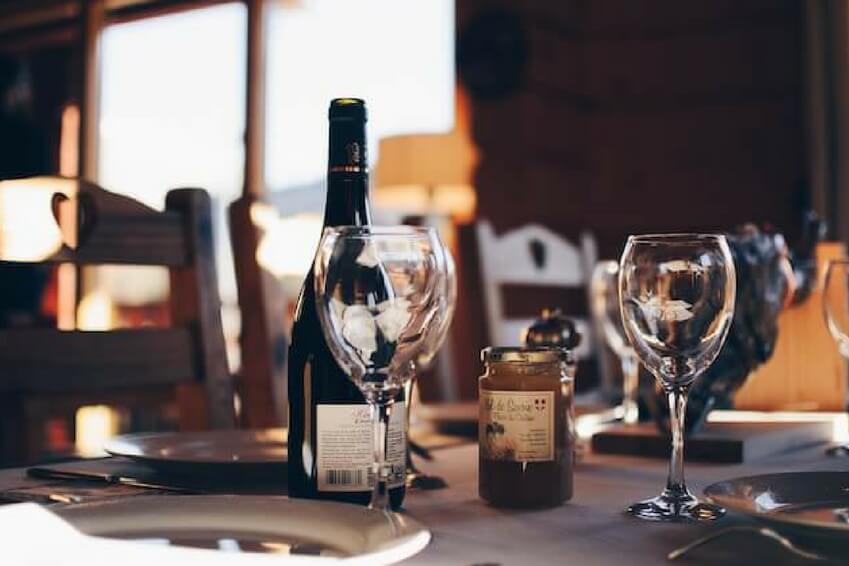 Some good places to enjoy local dishes
The Cabane du Feneau - La Couarde sur Mer - A place of happiness in the middle of the swamps - 05 46 30 43 68

The Patio - Saint Clément des Baleines - An unmissable place with fish specialties, seafood, gallows of the islands - 05 46 31 18 12

O Parloir - Saint Martín de Re - A typical place, far from the crowds of the port - 05 46 69 50 42

L'Aile de Ré - Le Bois Plage en Ré - Cooking with a wood fire in a warm setting - 05 46 09 29 87

La Cabane du Fier - Ars en Ré - Seafood cuisine in the oyster house with breathtaking views - 05 46 29 64 84

Le Grenier à Sel - Ars en Ré - Cooking besides, a passport for escape - 05 46 29 08 62
A few metres from the port of Ars, a unique place in a warm Asian decor.

The Lighthouse Café - Saint Clément des Baleines - Traditional cuisine - 05 46 29 46 66

L'Endroit du Goinfre - La Flotte en Ré - A good table, traditional cuisine - 05 46 09 50 01

>>> Other restaurants on the Île de Ré