Asia is known for having some of the most vibrant and colourful dive sites in the whole world, bursting with a vast variety of fantastical corals and a thriving marine life, from luminous nudibranch smaller than your little finger, to the biggest fish in the world: the whale shark. Many of our villas are perfectly situated for nature lovers to have a base to go and explore these underwater wonderlands for themselves: you just have to decide which one you want to discover first. Get back into that wetsuit, jog your memories of the BWRAF safety checks, and deflate your BCD as you descend into a world where everyday worries are replaced by endless breathtaking spectacles.

>>> Discover our villas in Asia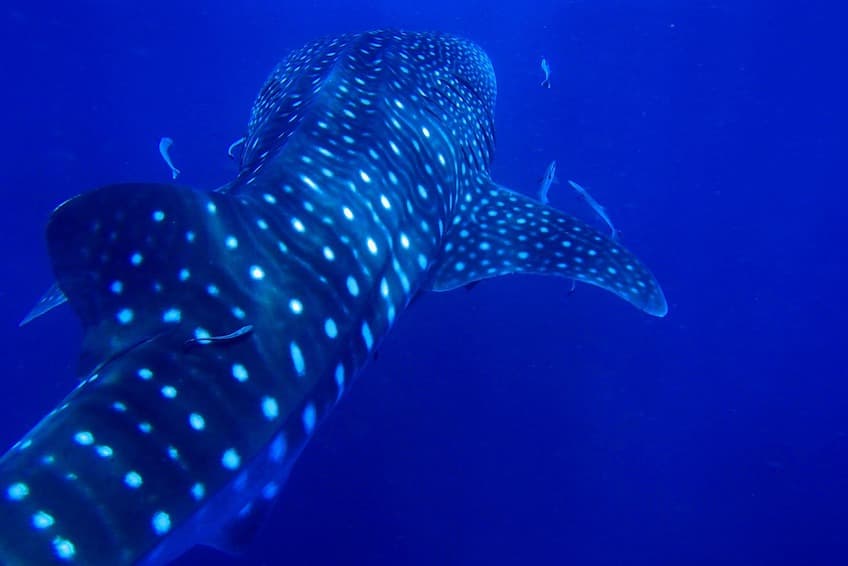 Maldives: Baa Atoll
In the west of the Maldives in the middle of the stunning Indian Ocean, you will find the Baa Atoll Biosphere Reserve, a UNESCO World Heritage Site. It hosts one of the largest coral reefs in the entire Indian Ocean, and has a strong biodiversity. Hanifaru Bay is a particularly famous dive site, as it has a very high concentration of graceful and inquisitive manta rays. These unique creatures perform underwater acrobatics in their hundreds, in a whir of black and white shifting motions, and during the right season you can observe their mesmerising feeding frenzies. The best time to observe this spectacle is between May and December each year, especially around the lunar tide, when you are likely to see both hundreds of manta rays and a few whale sharks together in the same space! Hanifaru is also known as a nursery for sting rays and grey sharks, as well as being one of only a handful of places where whale sharks mate. This makes this uninhabited island a true treasure, worthy of its UNESCO status.

Other impeccable dive sites of the region include Nelivaru Haa, where there are dramatic underwater caves, canyons and overhangs to be explored. Friendly batfish that swim right up to you, big groupers, sweet lips and stingrays are found here in abundance. The reef also serves as a cleaning station during manta season, where you are able to really get a good look at them as they pause for small fish to clean their bodies. Dhigali Haa is another great spot for admiring schooling jack fish and fusilier fish, as well as large shoals of snappers. If you look very closely you will see both scorpion and stone fish in the shallower parts of the reef also, which are notorious masters of camouflage.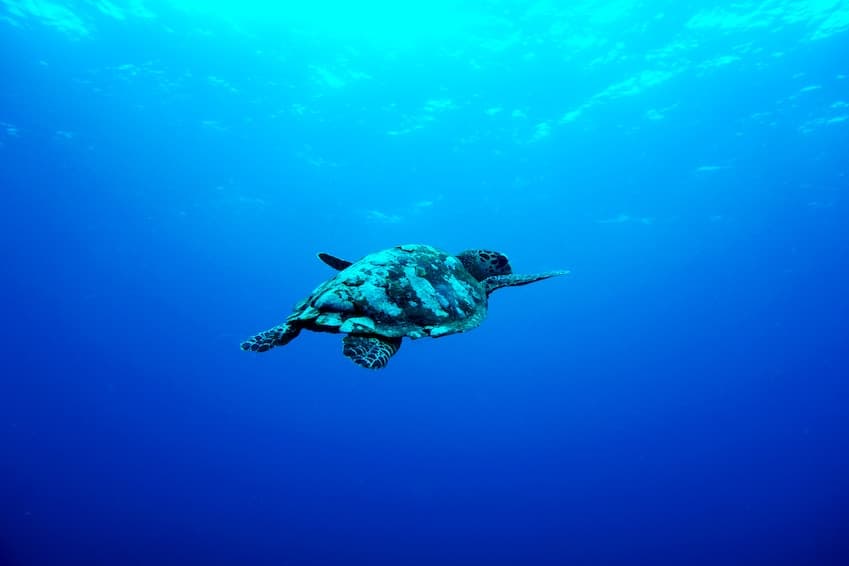 Indonesia: Bali and Lombok
Any diving enthusiasts visiting Bali absolutely must head to the East to Amed and Tulamben, where the SS USAT Liberty shipwreck is found mere metres from the shore. Indeed, this is a beach entry dive, and after a short 30 metre swim you are above the 120 metre long wreck. The wreck stretches from 3 metres below the surface to 29 metres, making it suitable for all experience levels. Fascinatingly, the wreck was once up on the beach after being towed following a torpedo hit in 1942, however the volcanic eruption of Gunung Agung in 1963 then rolled it off the beach to its current resting place. The wreck is adorned with colourful corals and hundreds of different species of fish (an estimated 400+!), of which around 100 are pelagic - not bad for such a small area. The visibility is a fantastic 15 to 20 metres, making it perfect for close observation of the vibrant big-eyed trevally, gobies, lizardfish, barracuda, and stunning arrays of neon nudibranch. You can even swim through old doorways, making your way into some of the now-encrusted chambers. As you make your way back to shore, don't miss the dozens of garden eels that eerily poke their bodies up from the sand! It's a dream holiday for those that love the underwater.

Around the islands of Nusa Lembongan and Nusa Penida you have the chance to see some very interesting species, the strangest probably being the mola mola, or sunfish. This is the heaviest known bony fish in the world, which can weigh up to 1000 kg! Their appearance is very bizarre, with a laterally flat body with large dorsal and ventral fins that flap as they move through the water. There are also lots of manta rays to be seen year-round in Penida at the fittingly-named Manta Point, which may give you the impression that they are observing you rather than the other way around in their curious manner. Blue Corner or Jurassic Point is another site that offers a beautiful array of life such as pufferfish, lionfish, boxfish, angelfish and sea snakes, as well as bigger species like sharks, tuna and eagle rays: your eyes will be wide with wonder!

Then to Lombok, with an expansive selection of incredible dive sites between this island and the three Gili islands. Here, you are certain to see not one, but many turtles! The Secret Garden site is particularly good for seeing these gentle animals, where they often come to rest on the reef which forms a refuge. It is common to see around half a dozen on a single dive! Shark Point on the north of Gili Trawangan is an exciting dive for all experience levels that provides you with the opportunity to see green sea turtles, anemone fish, ribbon eels and octopus in the shallows, as well as, of course, white tip reef sharks. For those who have their advanced diving certification, you can enjoy the wonders of the deeper waters where even more black and white tip reef sharks can be found, as well as large schools of snappers and amazing sea fans and giant barrel sponges.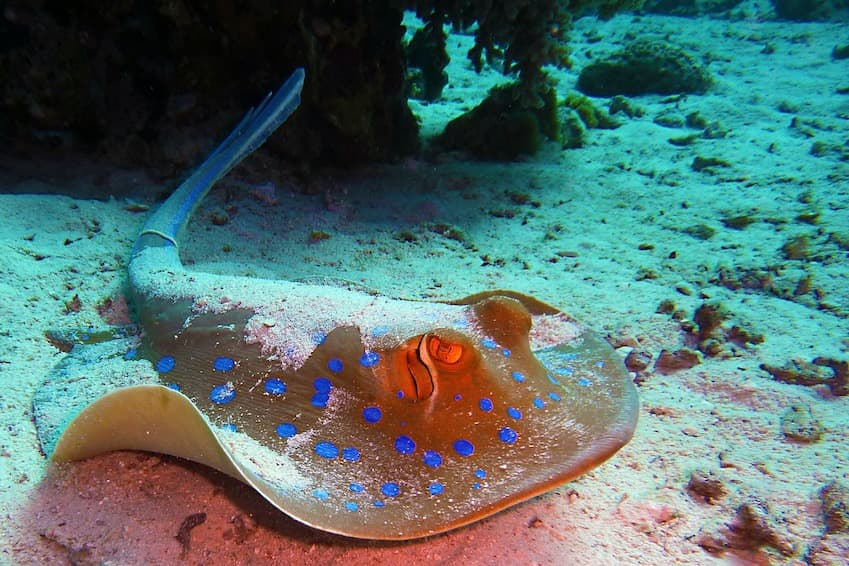 Thailand: Phuket, Koh Phangan and Koh Samui
Thailand is world-renowned for its incredible diving, with many people getting their training in famed sites such as Koh Tao. Sail Rock is known as one of the best dive sites in all of Thailand, found between the islands of Koh Tao, Koh Phangan and Koh Samui, owing to its large schooling fish and amazing underwater landscape in great visibility. Moray eels, bright cup corals and huge schools of queenfish, barracuda, batfish and snapper are known to frequent the site, creating fascinating shimmering group formations. The occasional whale shark has also been seen here in season, if you are very fortunate! Sail Rock is unique, however, due to its chimney-like topography that allows you to actually descend within the vertical structure if you are confident with your buoyancy skills!

The small island of Koh Ma 150 metres off the coast of Koh Phangan also provides wonderful diving, with a contrast of warmer beachside waters and cooler deeper water that attracts the larger fish. Beautiful blue spotted stingray can be seen here alongside pink anemonefish and porcupine fish, in an impressive setting of huge hard coral formations. The site is also only a short distance from Mae Haad, and both can be explored in a single dive. Here there are delightful displays of staghorn and brain corals with vibrant parrotfish darting around them, as well as less common species such as banded sea krait and thorny sea stars.
If you are staying in Phuket, you have easy access to the popular dive sites of Racha Yai and Racha Noi, where the visibility is often up to 20 metres. The depth and conditions makes it suitable for all diving levels to enjoy the beautiful marine diversity of the sites, where Bays 1 and 2 also have four wrecks to explore. Shark Point is highly recommended to encounter docile leopard sharks and admire the brightly coloured sea fans and soft corals that adorn the limestone pinnacle. There is often a bit of a current, however this can work in your favour for a scenic drift dive parallel to the reef.
Sri Lanka
Sri Lanka boasts many breathtaking underwater spectacles, from Hikkaduwa and Unawatuna in the Southwest to Trincomalee in the Northeast. In the Southwest the conditions are best from November until April, the optimum time between December and March. Some of the best sites here include the unmissable SS Conch wreckage, which lies 20 metres below sea level and is home to a wide array of marine life such as snappers, giant moray eels, angelfish and large groupers and triggerfish. Just be careful as you make your way through the narrow entryways! It's a fascinating dive, where you can recreate the ship in its former glory as you swim past the remnants of its hull and transmission parts.

Around Trincomalee, Swami Rock is a particularly interesting cultural site that is known for its statues of hindu gods, such as Shiva and Ganesh, which are found on the seabed here. Amongst this intriguing backdrop you will find large schooling fish as well as a wide variety of eels and turtles. For beginner divers, Mirissa Point is a great starting point as its shallow maximum depth of 12 metres is still host to exotic species such as angelfish, pufferfish and parrotfish.