In the province of Salerno, facing the Tyrrhenian Sea, one of the most photographed routes in Europe fuels the curiosity of travellers from all walks of life. The Amalfi Coast, of incomparable beauty with its landscapes of ancient mythology and hilltop villages, continues to charm. Along the coast, follow the road from Sorrento to Salerno which stretches 50km to cover all the wonders classified as World Heritage of UNESCO. And, from village to village, let yourself be seduced by the Italian charm of an authentic architecture.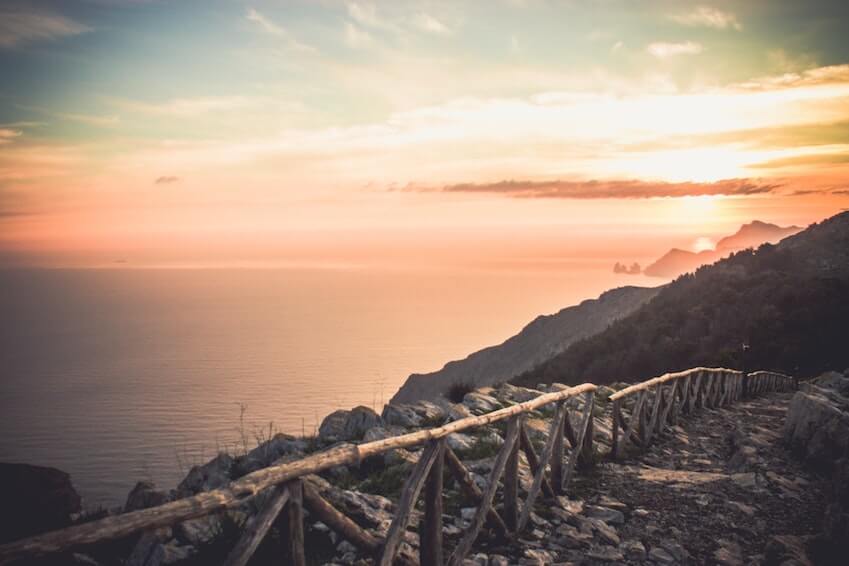 Why not start your striking escape by the village that stands in the
Bay of Naples
with houses on the mountainside and bougainvillea on the walls:
Sorrento
. Facing the mountains and orange trees, buildings and colourful houses suggest a charming little port known as the capital of lemon liqueur,
limoncello
. In the heart of
this legendary Italian place
, in which the legendary mermaids tried to bewitch Ulysses,
Piazza Tasso
thrills the city with its lively cafes. But, the soul of Sorrento is actually in the small picturesque harbour of
Marina Grande
. Following a steep road and small steps, you will come across the ancient Greek gate. Formerly the gateway to the city, it leads us today to the hollow of a colourful architecture and fishing boats in a peaceful atmosphere.
Straight to Positano, make a stop in the village of
Sant'Agata sui Due Golfi
to enjoy views of the
Gulf of Salerno and Sorrento
. And once in the small bay of
Positano
, you just have to lose yourself in the labyrinth of narrow streets and colourful stairs. The small shops will push you to their doors to discover typical products of local crafts such as leather sandals, colourful ceramics or dresses of linen. Close to the
Lattari
and
Montepertuso
mountains, which trekking enthusiasts will love to explore, it is a small volcanic grey sand
beach
that will be the starting point of your boat trip.
Along the coast
, some 
small coves
are hiding and waiting for you! And, travel especially to the archipelago of
three small Galli Islands
, known as those of sirens. On foot, after having circled the surroundings, to wander to
Bomerano
, the ancestral path of the Gods will be your ideal course. From the village of
Novelle
, it transports you through the old plantations of lemon trees with beautiful scents. This path will take you straight to the imaginary Italian land,
Furore
, with its small groups of isolated houses on the cliffs.