Golfing abroad? Why and exactly where you should go…
Written on : 03 October 2019
By : Jake Varga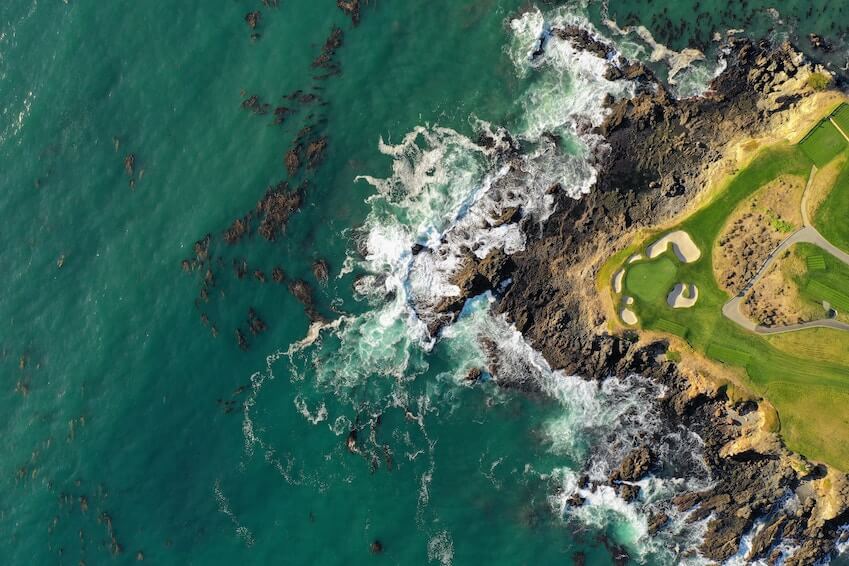 Why leave your passions and hobbies behind when escaping to somewhere exotic, when you can design a holiday completely surrounding it - a golfer going a week or two without spending some time on the course sounds ludicrous! Golfing is not only a great way to recalibrate the mind and relax. But it also has many other benefits, such as providing a way to include the closest people in your life with something you love.

To help you decide on why golfing holidays abroad are so great and exactly the most exquisite places you can stay and play, we have created a guide to provide some direction. Take a look an escape to a world where you can live and breath your passion!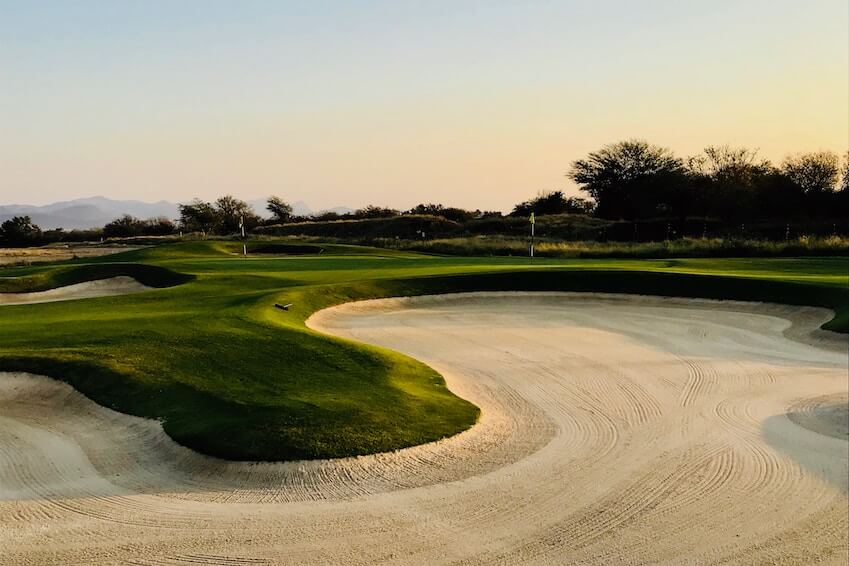 A retreat for the body and mind
While many enjoy the tranquillity of a reclusive villa to lounge by the
pool
and bathe in the sun, or some may enjoy
beachfront
homes to walk through the sand and enjoy the waves. However, sometimes you may desire something more than a spa-like retreat. Holidays can be incredible opportunities for a designated time to rejuvenate - being active can be the perfect tool for recuperation. Spending time on activities can also be a great way to bring family and friends closer together (or even meet new people!). Although, if golfing isn't everyone's pass time, they can enjoy other facilities without compromising your time on the course.
Immense views
An obvious factor when choosing a villa abroad is the view. Whether that be the oceans, forests or even a stunning cityscape. The beauty of choosing a luxury villa on or near a golf course is the beautiful vista it provides, with its rolling landscapes and luscious green colours. Golf breaks abroad are not only for spending time on the course in the day, at night you can enjoy the amazing sunsets right from your balcony.
Enjoy your hobby year-round
Much like skiing, golfing is a popular activity-based holiday all year-round. There are a plethora of destinations to choose from, from
Marrakech
to
Spain
. It allows you to escape to international waters without always chasing after the highest temperatures. And if you are usually restricted because of business, make your journey into a business trip - golfing holidays are perfect for networking!
Moreover, golfing holidays for singles is by no means an uncommon thing. Adventuring solo and enjoying your favourite sport is a highly recommended practice. Many high profile individuals such as Hugh Grant, Morgan Freeman and James Dorman enjoy escaping to the golf course. And why not live the life of a celebrity with
house staff
to take care of everything for you.
Find your perfect villa
Villa Palo Alto, Spain
An abundance of space doesn't just belong on the golf course, Villa Palo Alto has gardens, pools, lounge areas which expand over 900 hectares of green grounds - all while exposed to the magnificent Mediterranean sea. Not only does this luxury villa belong on the side of a hill to one well-kept golf course, but two! And when you have finished competing in the day, relax in the hammam or further the thrill with a movie in the cinema room. This villa has so much to offer, it is everything you need for a golfing break.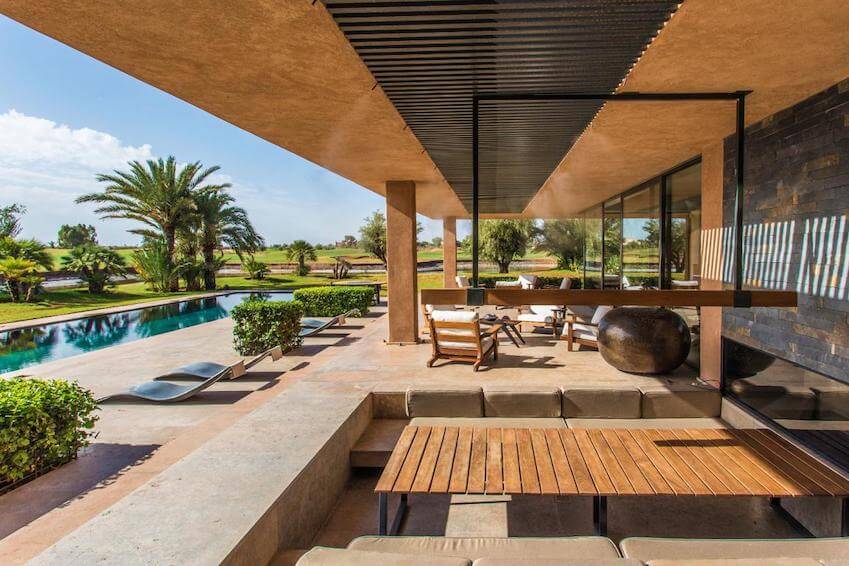 Dar Paipou, Marrakech
Overlooking hole 6 of the magnificent Amelkis golf course, Dar Paipoiu is an architectural dream and its 180-degree views of the Atlas mountains are really something to be in awe of. This villa boasts a spacious yet inviting design, with warm tones decorating throughout. While this home is a great sanctuary, seeing players right through your window is likely to pull you outside.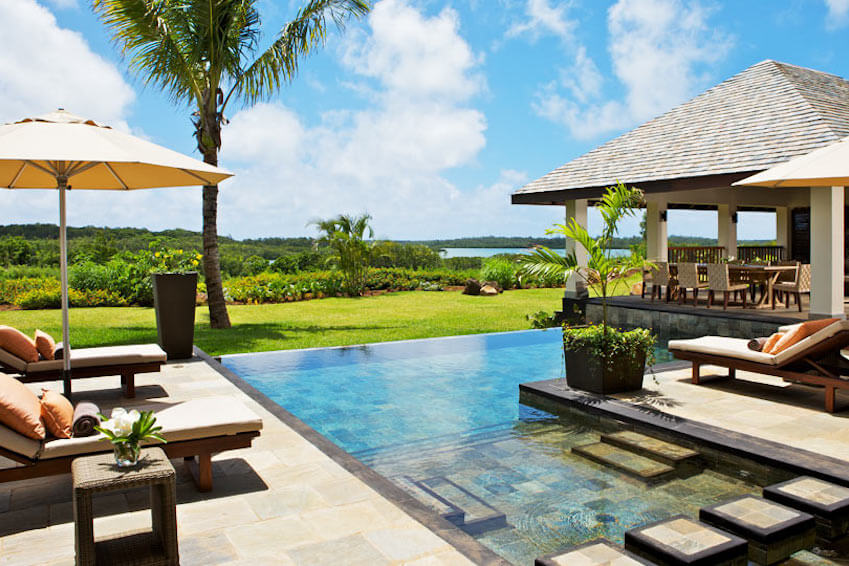 Anahita Villa, Mauritius
The Anahita Villa offers an uncompromised experience, the 18-hole golf course and the blue lagoon of the Indian ocean only seem to harmonise together to create an inspiring view. Have a private chef cook a spectacular meal and then head to the waterfront village and enjoy the many luxury facilities which this resort has to offer.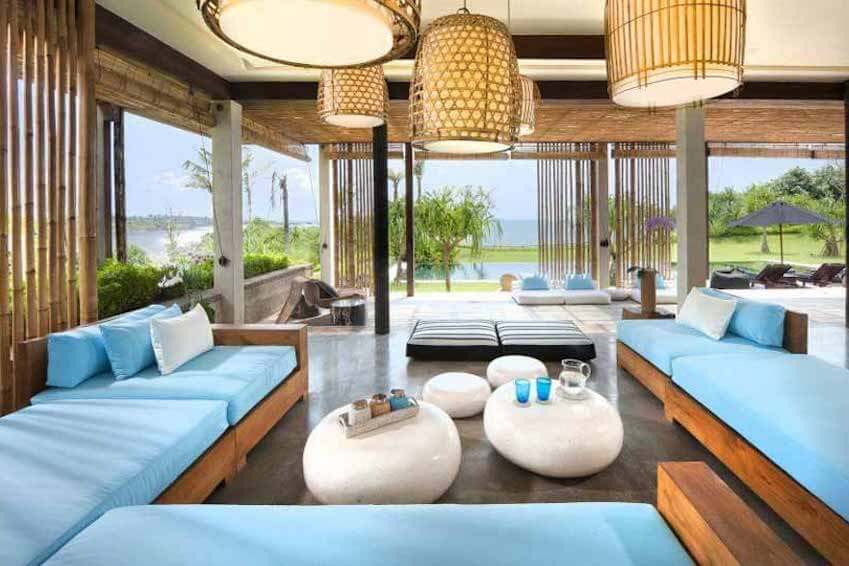 Villa Tantangan, Bali
Considered golfing in Bali? After laying your eyes on Villa Tantangan, you most definitely will! On a day off, you can float in the infinity pool overlooking the ocean, or wonder to the beach as it is within perfect walking distance. Although, when you are ready to pick up your golfing iron again, your very own private golf buggy will be awaiting you.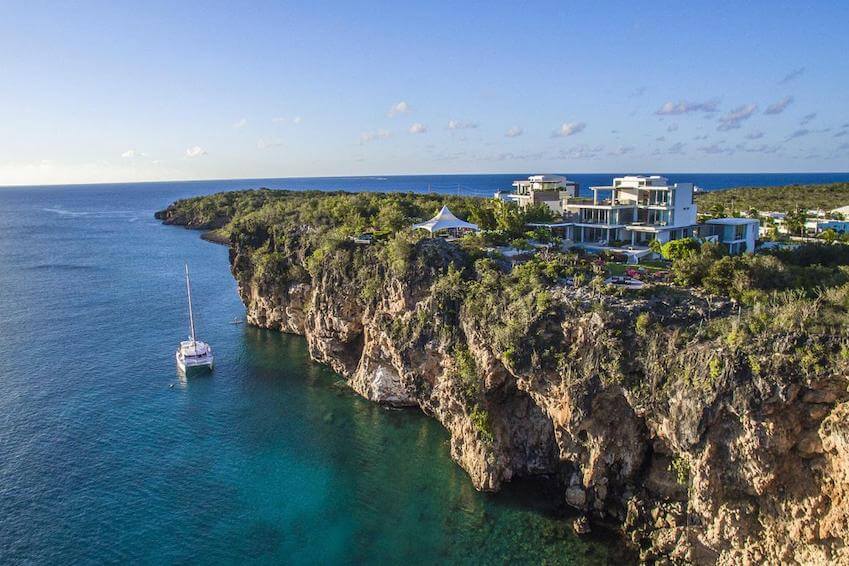 Anguilla Estate, Anguilla (The Caribbean)
Located on the cliffs on a corner of the island, this luxury villa makes for the perfect haven for golfing holidays. Anguilla Estate was designed to host the entire family with up to 20 guests and it encourages everyone to get together to share moments over meals with its expansive outdoor dining area. Not only does this villa have its own private buggy, you can use it to zip to one of the three neighbourhood beaches, all with the finest white sands.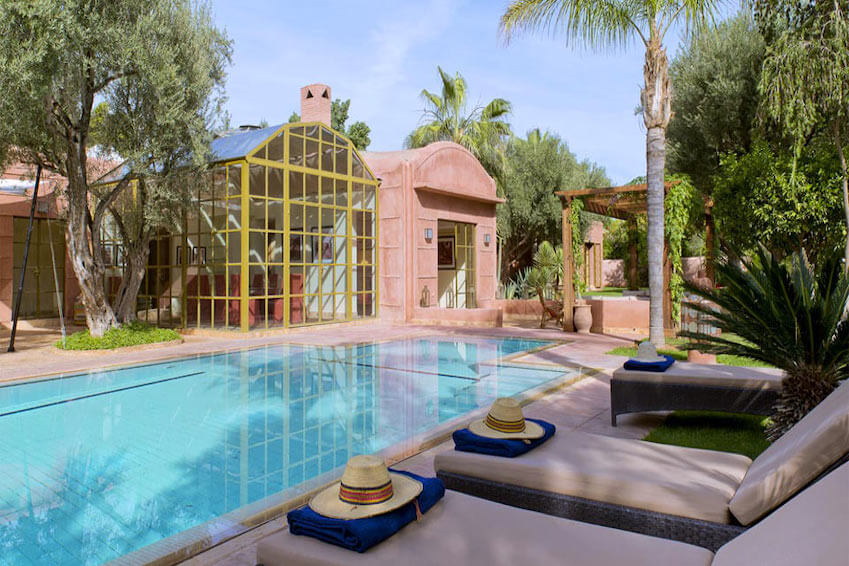 Villa Liz, Marrakech
Just minutes from the world-class 27 hole golf course, Villa Liz offers something magical, boasting a grand swimming pool surrounded by a tropical garden with birds of paradise and palm trees. This luxury villa brings forward traditional Moroccon luxury with a hammam and massage room. There is nothing else you could ask for!
Villa Claire Royal Palm, Marrakech
Villa Claire Royal Palm, also based in the stunning Marrakech, offers the perfect balance between spacious modernity and an intimate setting for family or friends to get together - situated right next to the hotel's golf course! Whether you want to enjoy a coffee in the morning under the pavilion by the pool or bunch up together with loved ones inside by the fire in the evening, This luxury Morrocan villa has got you covered.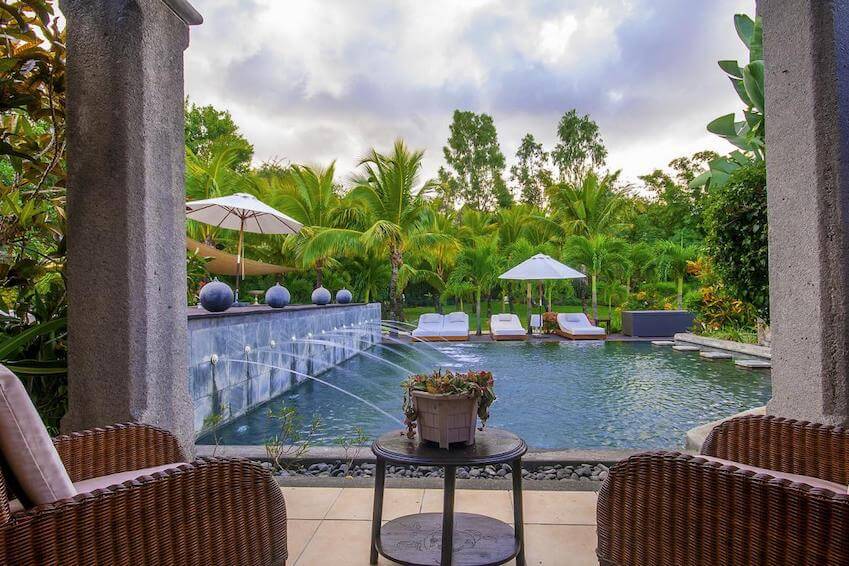 Villa Tamalia, Mauritius
If you wish to cool off after a day on the course, choose between two incredible pools to dive into. You will find Villa Tamalia in the exclusive Tamarina gof Estate, five minutes from the beach and two minutes from the course. Exclusivity doesn't stop at the resort, if you are looking to stay at this luxury villa for longer than a week; use of the spa, a royal daily breakfast, a new Audi and even half a day per week on a yacht are all complimentary during your stay!
Villa Tarimpu, Mauritius
On the west coast of the island, you will find Villa Tarimpu, ideal for anyone who wishes to embrace the activities that Mauritius has to offer. For groups who want to spend quality time together, yet indulge in some privacy, you will appreciate the second independent apartment which houses the last bedroom. If you would rather change things up from your private golf buggy, adventure out on one of your many bicycles.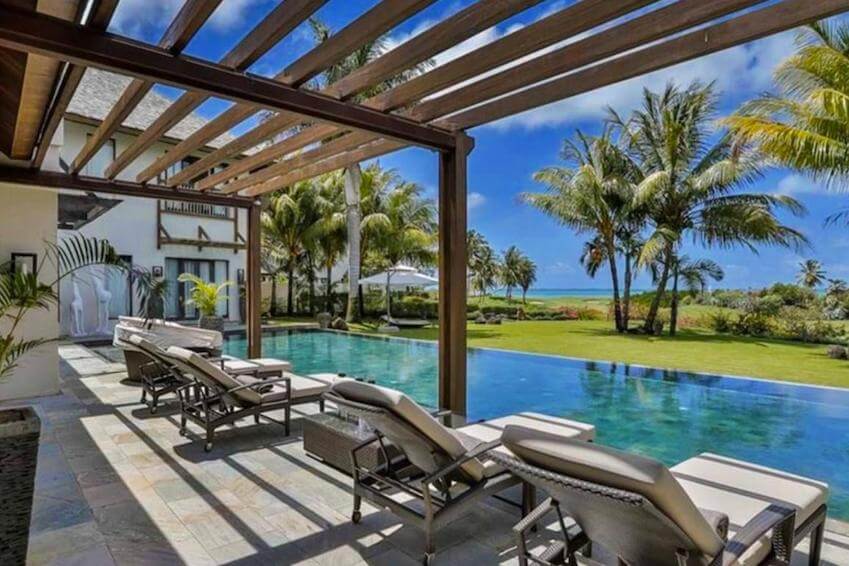 Villa Anahita Solaia Sun, Mauritius
Our final villa in Mauritius has to be Villa Anahita Solaia Sun. This stunning multi-storey villa overlooks both the signature Ernie Els golf course and the ocean. Its various sliding glass doors allow natural light to flood in while framing the most amazing vista. Barbeques, terraces and an infinity pool awaits you for when you complete your day on the golf course.

>>> Golf: 5 exceptional courses in the 4 corners of the world