5 great vacation destinations for October
Did you not take advantage of the summer holidays or you simply want to go back on a journey during the month of October? Wondering where to go on a trip in October? Here are our 5 best destinations to escape from your daily routine and to recharge your batteries in a foreign country. What better way to complete the experience than to rent a prestigious house, with tailor-made services, to fully enjoy your stay without worrying about the rest?

Our experts will be happy to answer your questions and build with you, your ideal holiday.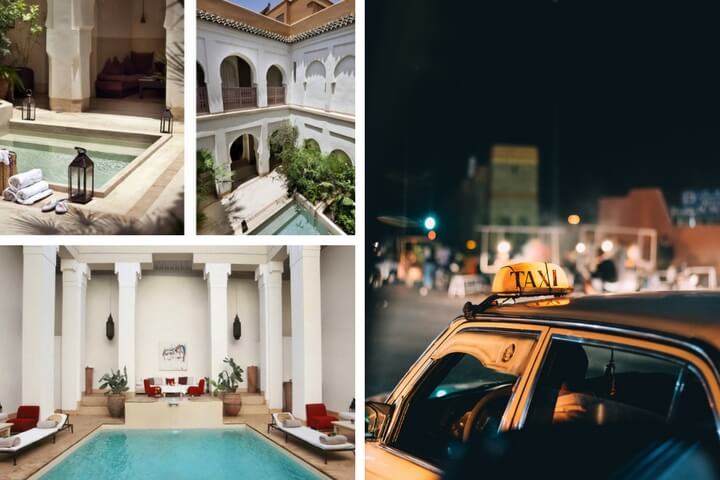 1 - Marrakech
As part of the Mediterranean region, the "Red City" benefits from an ideal climate for the month of October. The temperatures are around 24°C, making it a great destination for enjoying the Indian summer!

This city with a thousand colours and a thousand flavours is the ideal destination for lovers of culture and discovery. You will always find an activity to do, or a place to visit so that you will never get bored in this historic place. Among the must-see attractions: stroll around Jemaâ El Fna square at the end of the day, bargain in the souks, or contemplate the amazing Majorelle garden with its unique blue walls.

To complete the experience, you can choose to reside in a riad, a traditional house in Marrakech and Morocco. With a heated pool? A Jacuzzi? a chef to prepare you excellent traditional dishes? Everything is possible, so do not hesitate to contact us to let us know your requirements, we will be happy to help you.

>>> Discover our catalogue of villas in Marrakech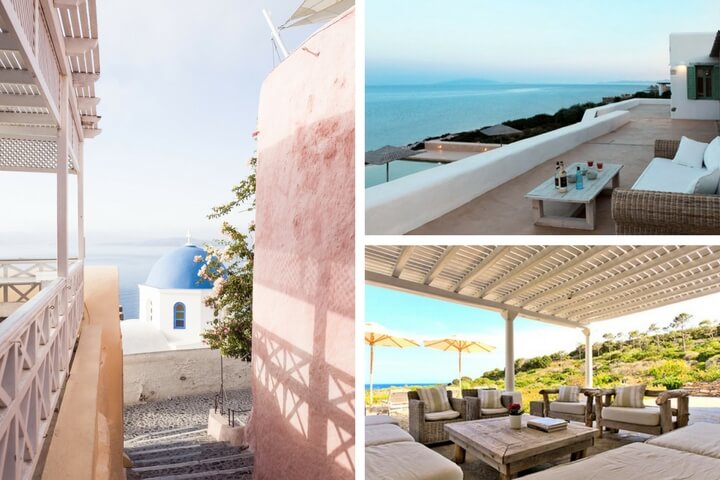 2 - Cyclades
Day or night, the climate of the Cyclades is ideal to prolong your holidays. Temperatures can rise up to 25°C so you can enjoy exceptional scenery and exciting tours without the hassle of warm clothes. If you want to go there during the last weeks of October, however, you should pack waterproof clothes because there may still be a light shower during the day.

Apart from that, the Cycladic Islands are full of beautiful landscapes where vineyards, olive trees, whitewashed houses and exciting mythological legends mingle. What makes the island's successful is not only their beauty, but also their atmosphere, each different and unique. So everyone can find a Cycladic island perfect for them, with many activities to discover during your stay.

Whether you live in Mykonos, Tinos or the other Cycladic islands, our luxury homes are all exceptional. You will have the choice between a modern and innovative design or authentic and traditional villas. No matter what choice you make, you will always enjoy maximum comfort in a dream villa in the heart of the Cyclades.

>>> Do you have any questions about the Cyclades? Check out our guides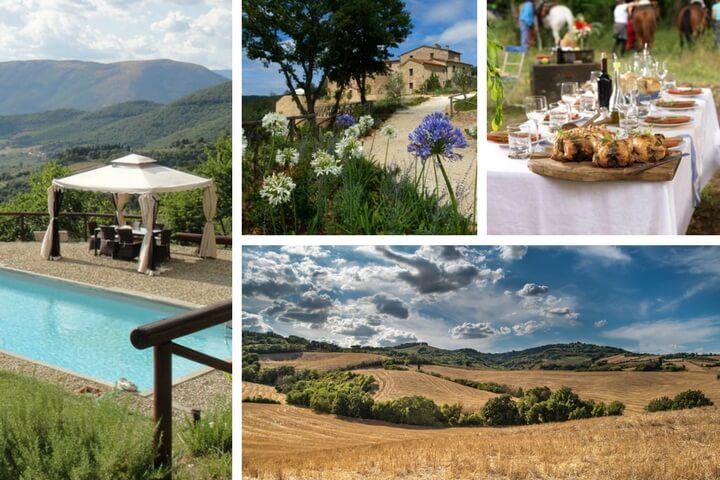 3 - Tuscany
Located in the centre of the famous Italian boot, Tuscany is an ideal destination for a relaxing retreat during the month of October. Temperatures are pleasant and conducive to visits to the many breathtaking natural landscapes, but also some of the historic and architectural sites inscribed on UNESCO's World Heritage List.

It is impossible not to stop in the elegant city of Florence, the centre of Italian culture. You will have the opportunity to visit monuments such as the Cathedral of Santa Maria del Fiore. Another highly recommended stop: Pisa and its famous leaning tower!

Our homes have indoor pools for cooler days, but also house staff and even a hammam, so you can recharge your batteries while contemplating an exquisite landscape. The verdant plains that stretch in front of you, the mountains that contrast the blue sky... a unique and wonderful landscape that guarantees an exceptional holiday.

>>> See our selection of prestigious houses in Tuscany
 
4 - Mauritius
October is a perfect month to decide to fly to Mauritius because you will enjoy extraordinary weather and idyllic temperatures without being bothered by tourist hordes. The prices of airline tickets are usually cheaper during this period, so do not hesitate any longer and start organising your trip.

You will be truly privileged, between tropical temperatures and paradisiacal sights! Mauritius is rich in exceptional natural landscapes but also places to visit like the islands or the sublime beaches where you can relax under the sun.

Our houses all have swimming pools, so you can refresh yourself at your leisure, but if you wish you can even make the choice of booking a dream home with direct access to the beach. Moreover, if you do not know how to occupy your time during your holidays, we can offer you many exclusive activities to do nearby.

>>> See all our charming villas in Mauritius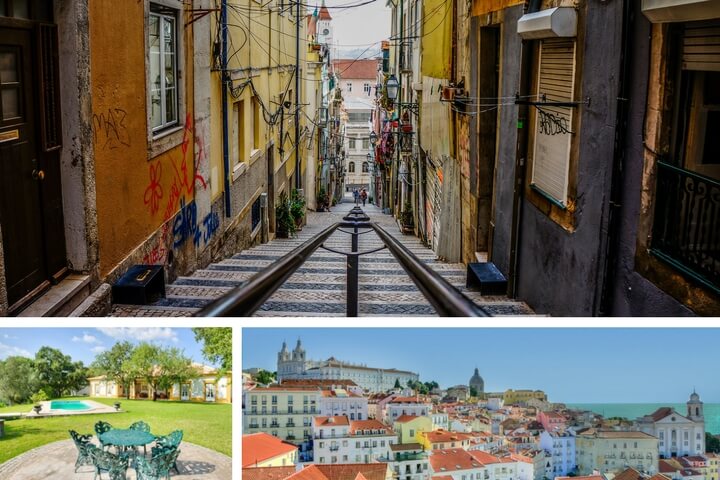 5 - Lisbon
The capital of Portugal is a perfect place for a city break for lovers or friends. This vibrant city offers a plethora of activities to do to take full advantage of all the resources that Lisbon offers. One of the main attractions is Tram #28 where you will ride through the charming little streets of the city and past the main monuments. The Torre de Belém, rich in history is also one of the places you must see.

The climate during this period is still very pleasant, perfect for strolling through the narrow streets, stopping at a cafe or enjoying the terrace of one of the many excellent restaurants that populate Lisbon.

All our properties have all the comfort and luxury necessary to spend an extraordinary vacation!

>>> Discover all of our sublime villas in Lisbon