Top 8 most beautiful waterfalls of Corsica
Written on : 28 January 2019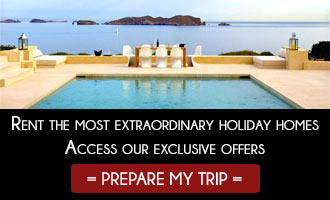 An enchanting island surrounded by Mediterranean sea, Corsica is famous for the natural beauty of its landscapes, between sea and mountain. This little piece of paradise will enchant all the nature lovers. Among the not-to-be-missed activities in Corsica, we recommend you to admire the stunning waterfalls of this island called "île de Beauté" in France. Discover our top 8 of Corsica's most beautiful waterfalls that you shouldn't miss!

>>> Find your dream villa in Corsica
1- Purcaraccia waterfalls
Between the northern and the southern part of Corsica, there is one of the most stunning attractions of this island: Purcaraccia waterfalls. Nestled in the eponymous valley, Purcaraccia waterfalls will take you on a trip out of time for unforgettable memories. If you want to stay fit even whilst on holiday, this activity is definitely for you! To reach Purcaraccia waterfalls, you'll need do some beautiful hiking. But your efforts will be well rewarded! As soon as you arrive, admire these stunning emerald-green basins and natural slides. This place is also a favourite spot to practise canyoning.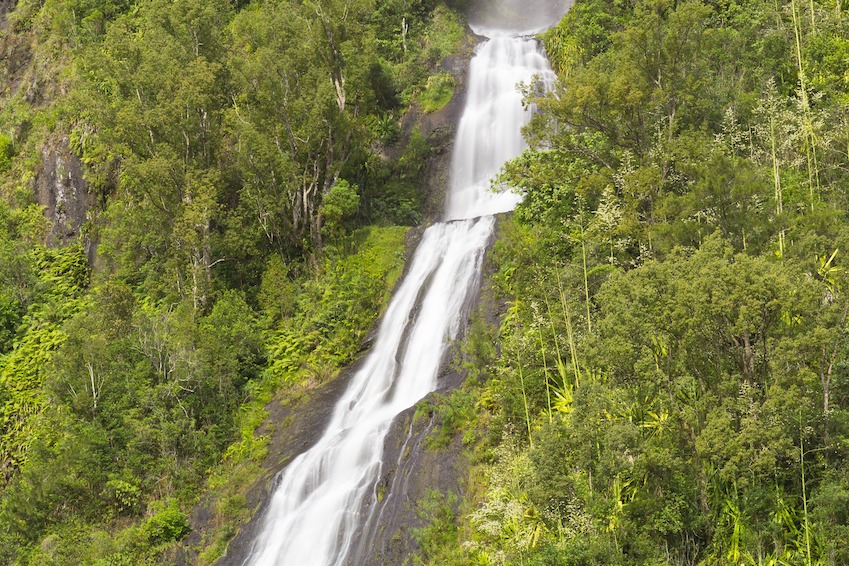 2- Bridal Veil Waterfall
Famous for being the highest waterfall of the whole island, do not miss Bridal Veil Waterfall during your stay in Corsica! Located at the entrance of Bocognano, not far from Ajaccio, this natural treasure will offer you a haven of peace for relaxing holidays. In a peaceful setting, Bridal Veil Waterfall takes just a 10-15 minutes' walk to reach. Discover the secrets of this mysterious sounding waterfall by picnicking around the waterfall. For the more adventurous, go then to the Salicio bridge, where a winding road will take you into the heart of the forest. If the climb sometimes requires acrobatics by clinging to trees or rocks, it's undoubtedly worth the trip!
3- Cascades des Anglais
Cascades des Anglais is a cluster of small waterfalls located in the valley of Agnone, not far from Vizzavona. Lower in height than its acolytes, Cascades des Anglais offers, however, a stunning show at the foot of Monte d'Oro. To reach them, lose yourself in rock paths which will make your stay magical. The most courageous could bring their swimsuit to take a dip in these clear waters, which are so typical of Corsica.
4- Piscia di Gallo Waterfall
With a 200 foot spectacular waterfall, Piscia di Gallo Waterfall is not to be missed if you choose Corsica for your holidays. Just 15 minutes away from the small village of Ospédale, not far from Porto-Vecchio, Piscia di Gallo Waterfall will offer you a superb show in the heart of the forest. In addition to the waterfall itself, it's worth the ride because the place is perched on the highlands of Ospédale, composed of unique landscapes in which nature is queen. If you get the chance to travel out of season, it will be even more enjoyable because Piscia di Gallo Waterfall is one of the most visited in summer!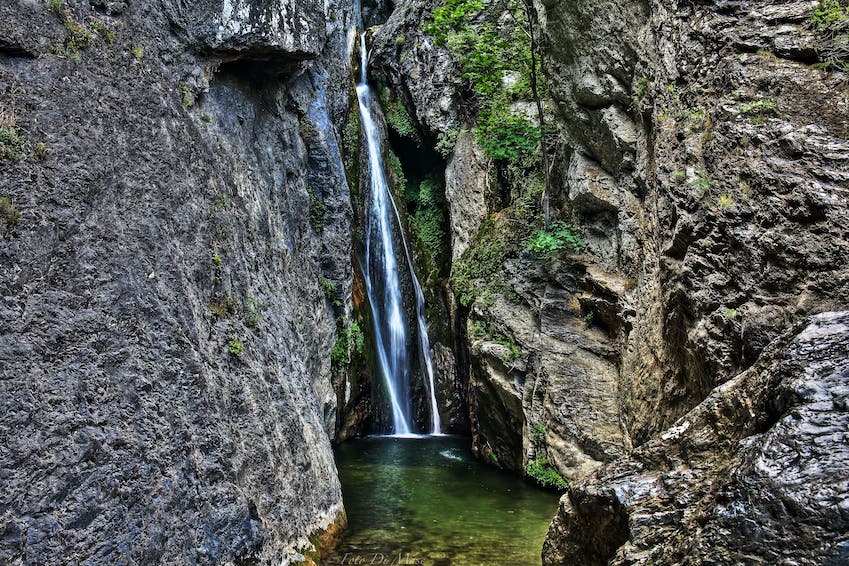 5- Ucelluline Waterfall
Located in the stunning area of Costa Verde, Ucelluline Waterfall is a magical hideout which will seduce adults and children alike. At the joint of Santa Maria Poggio and San Nicolao villages, there is a place that is imbued with enchantment. In this wild site, still preserved from mass tourism, discover a dramatic setting. If the waterfall is wonderful during the day, it lights up when the sun goes down for the greatest joy of night persons.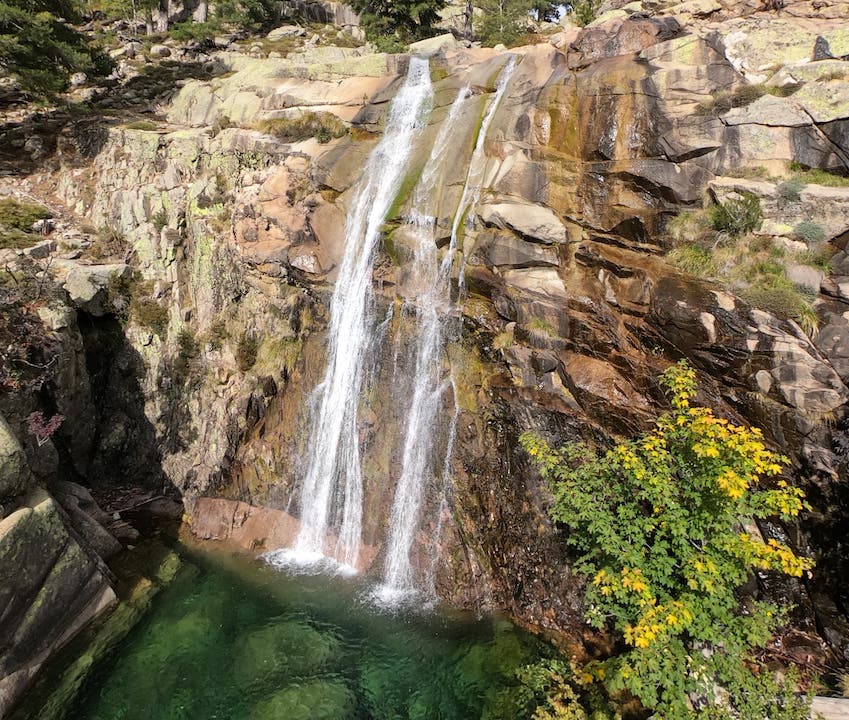 6- Radule Waterfalls
Perfect for a family walk, Radule Waterfalls can be reached after a short hike. These waterfalls are located in the Northern part of Corsica at an exceptional site which will offer you dramatic views. Count about two hours to reach these magical crystal-clear waterfalls. Surrounded by pine trees and a lush forest, Radule Waterfalls are a not-to-be-missed place in Corsica, particularly for family holidays!
7- Polischellu Waterfalls
Discover the natural slides of Polischellu Waterfalls! Located in the Southern part of Corsica, between the col de Larone and the col de Bavella, these waterfalls are famous for being a spot to practise canyoning. After striding along a steep path surrounded by untouched nature, you can admire natural sparkling-waters pools. Gaze upon the tangle of small waterfalls which make this place magical. Still off the tourist track, Polischellu Waterfall will offer you a true haven of peace and quietness for a total getaway.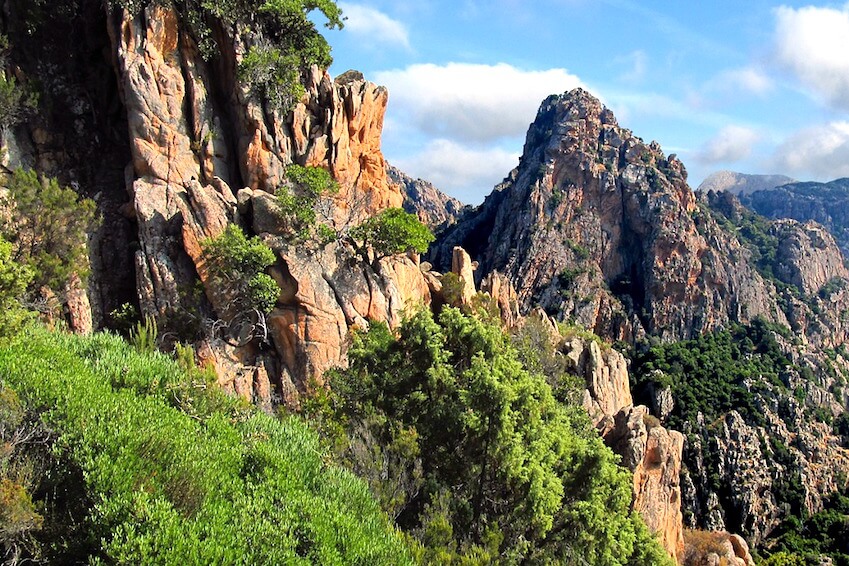 8- Méli Waterfall
In a stunning mountainous site in the Northern part of Corsica, at the heart of the valley of Manganello, there is Méli Waterfall. If the waterfall can be reached within an hour, we strongly recommend you to continue walking until Tolla's sheep pens and the Manganellu river. These two enchanting places will offer you spectacular views on the whole island of Corsica.