Why Miami is fantastic for a family holiday
Written on : 13 March 2019
For many, Miami and a family getaway are two concepts that are thought of separately and are strange when put together. However, the cultural centre of Southern Florida has endless options of activities that every family member can enjoy, from tours of the extensive wilderness of the Everglades National Park, home to over 200,000 alligators, to interactive museums and thrilling attractions. Here we show you why you should consider the year-round warm, subtropical climate of Miami for your next holiday with your little ones.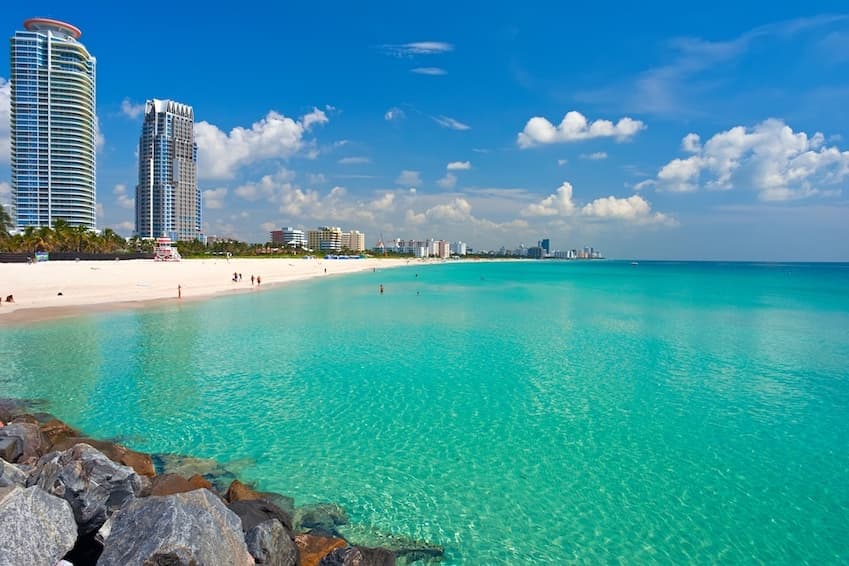 By the seaside
When you're in a place that has an average yearly temperature of 24 degrees celsius, and is situated right on the Atlantic coast, you are undoubtedly going to spend some time at the stunning beaches! Bill Baggs Cape Florida State Park in Key Biscayne, 10 miles downtown from Miami, is a place where you can really appreciate Florida's sheer natural beauty. Hire bikes and follow paved roads (which are wonderfully flat so require little legwork!) through trees bordering the sand. Then climb to the top of the Cape Florida Lighthouse for incredible panoramas over the clear water - you may even spot an eagle ray or manatee! Alternatively, take one of the nature trails on the western and northern sides of the park on foot, including a trail through twisting mangroves. If you want a change from land activities, take to the water with a canoe or kayak each; a highly visually rewarding form of exercise! Look out for the raccoons that are found all over the park.
 
Crandon Park, also in Key Biscayne, is another spectacular seaside location covering over 800 acres, dotted with swaying palm trees. It is perfect for families that are sports enthusiasts, who can enjoy the multitude of bike paths, golf courses and tennis courts. The beach itself is said to have the softest sand and calmest waters of all the beaches in Miami, so it's a great place just lay out your beach towels and relax too! Kayaks and paddleboards can also be hired here for those wanting to explore the breathtaking aquatic scenery. Matheson Hammock Park in Coral Gables is also an ideal place to bring young children to swim, owing to its lovely calm waters. Whilst you're here, discover the beauty of Fairchild Tropical Botanic Garden, where you can walk under thriving canopies and amongst a vibrant array of flowers, exotic butterflies flying around you.
Amongst nature
If you're heading to Miami, no doubt you have heard of the Everglades National Park, a colossal subtropical swamp that stretches for over 6000 square kilometres. What makes it such a fascinating visit is, of course, its resident alligators that populate much of the south of Florida. Though there are countless other species to be seen as you make your way along the walkways, from wading birds and turtles to large marine mammals. The main entrance of Royal Palm can be reached by an easy 35 mile drive from Miami, and from here there are many beautiful (and easy), walking trails to follow that are perfect for the whole family. You'll wander through mangroves, coastal meadows, beaches, freshwater ponds, dense forests; it's a nature-lover's dream. There are boat rides on offer, as well as canoes and kayaks to rent, where you have the chance to cruise alongside dolphins and manatees. The sight of these majestic animals is inspiring to children and adults alike! If you do choose to explore by canoe or kayak without a guide, a detailed sea chart is absolutely necessary to navigate the labyrinthine mangroves. Also be aware of the Everglades' distinct dry (November to March) and wet (April to November) seasons, as the activities offered do vary. The dry season is most recommended, as both temperatures and mosquito numbers are low.

The Oleta State River Park offers another fantastic natural escape just 30 minutes from downtown Miami, and is Florida's largest urban park. Bring a picnic and your swimsuits, and spend a day alternating between stand-up paddle boarding, wandering and birdwatching, snorkelling, cycling, horseback riding...it's a true playground within nature. The water is flat and calm due to the protective nature of the impressive saltwater-resistant mangroves, making it a safe place for younger children to become accustomed to watersports.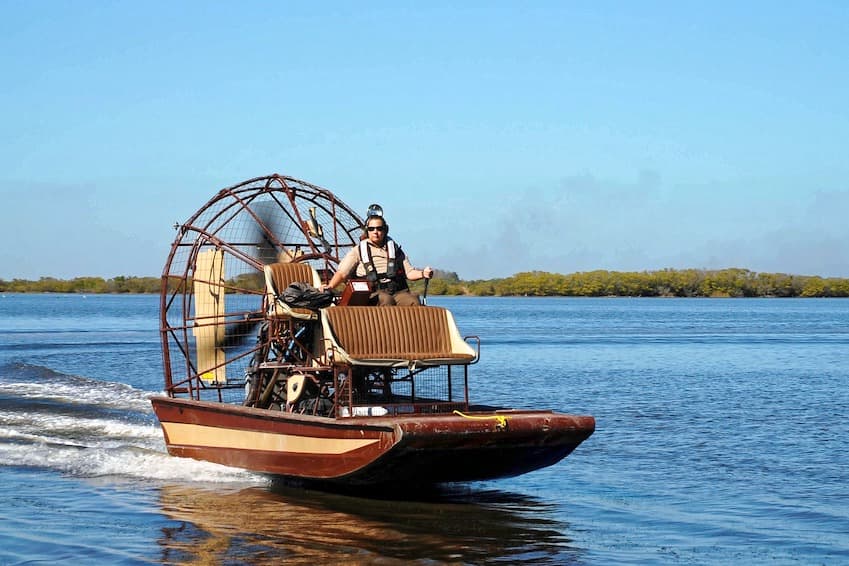 The best of Miami's Entertainment
One of the ways to see a part of the vast watery kingdom of the Everglades is at Sawgrass Recreation Park. Here you fly over the surface of the water by way of an airboat ride, one propelled by a huge fan at the back of it. Your guide will tell you everything you want to know about this unique and vital ecosystem, whilst you keep your eyes peeled for peeping reptilian eyes on the glassy surface. For those brave enough, you can even go on a 'Gator Night' tour! This is an hour-long airboat tour, where flashlights are used to seek out the giveaway glow of the alligator's eyes. The sounds that you'll hear at night are also entirely different to those of the daytime, and make for a unique atmosphere that feels far flung from the centre of Miami.

At some point, however, you and your family will crave another aquatic experience where there's no danger if you want to get in the water! The Venetian Pool in Coral Gables is a swimming paradise, formed from a coral rock quarry and featuring two waterfalls and a charming small footbridge. Dozens of palm trees, a symbol of relaxation and holidays for all, encircle the vast turquoise pool. There are caves to swim within, providing deliciously cool spaces to take a break from the summer heat. It's a haven for water-loving children, though they must be over the age of three to visit this pool.

And then there is Fun Dimension, an endless bounty of activities that will have the whole family laughing as they spin on bumper cars, turn on each other in laser tag, or fly through the air in the bungy dome. There is also a multi-level indoor playground that toddlers can race around, past obstacles, through tunnels, and down slides.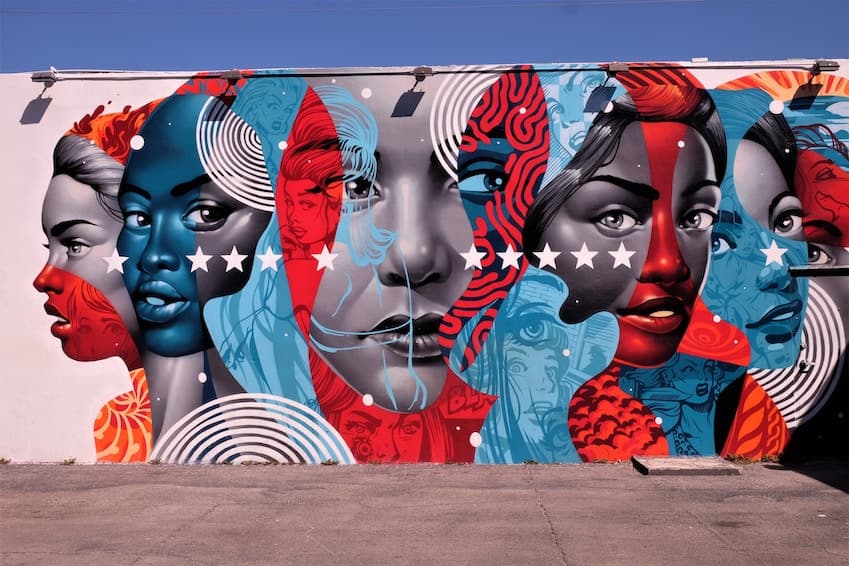 Arts and museums
In 2009 Miami's warehouse district was transformed into a hub of expression and creativity by Tony Goldman, and the Wynwood Walls were born. The gigantic walls of the no longer used warehouses would become great canvas for both local and international artists, to provide a platform for the appreciation and respect that Goldman believed street art deserved. Today you can walk around the incredibly colourful and imaginative spectacle of over 80,000 square feet of art-covered walls, that your children are certain to delight in!

Then, inspire wonder in your children at the Phillip and Patricia Frost Museum of Science, a place of both incredible architecture and wonderful exhibitions. It contains a three-level aquarium where you can learn about the different habitats of the Everglades, Mangrove Forests and Gulf Stream among many others, a 16-million colour 8k projection planetarium and dinosaur, bioluminescence and interactive exhibits. Out in the fresh air again, the Vizcaya Museum and Gardens is lovely to visit on a sunny day, with gorgeous sculpted-hedge gardens and fountains that your children can run around. Its vision is one of environmental sustainability and embracing cultural vitality, and you are invited to learn about the intriguing history here whilst walking around the grand villa and grounds. It enjoys splendid views over the bay and mangroves, and there's an abundant wildlife in this eden of iguanas, birds and butterflies, and even manatees in the surrounding waters.

For a trip to the theatre for a concert or performance, the Adrienne Arsht Centre for the Performing Arts, a cultural landmark, has a packed programme with many shows that are family friendly. The building is also a marvel of architecture in both its interiors and exteriors, where the John S. and James L. Knight Concert Hall is a true sight to behold.